Are you planning on getting married? If your answer is "yes", this article is for you, and if you have come this far, we are sure that you have some doubts about how 2022 weddings are going to turn out.
With this article, we will try to make it easier for you to make a decision about getting married next year, giving you our opinion on how we see the current situation of the sector, and giving you a series of tips and precautions so that you can decide calmly.
If it sounds good to you… continue reading!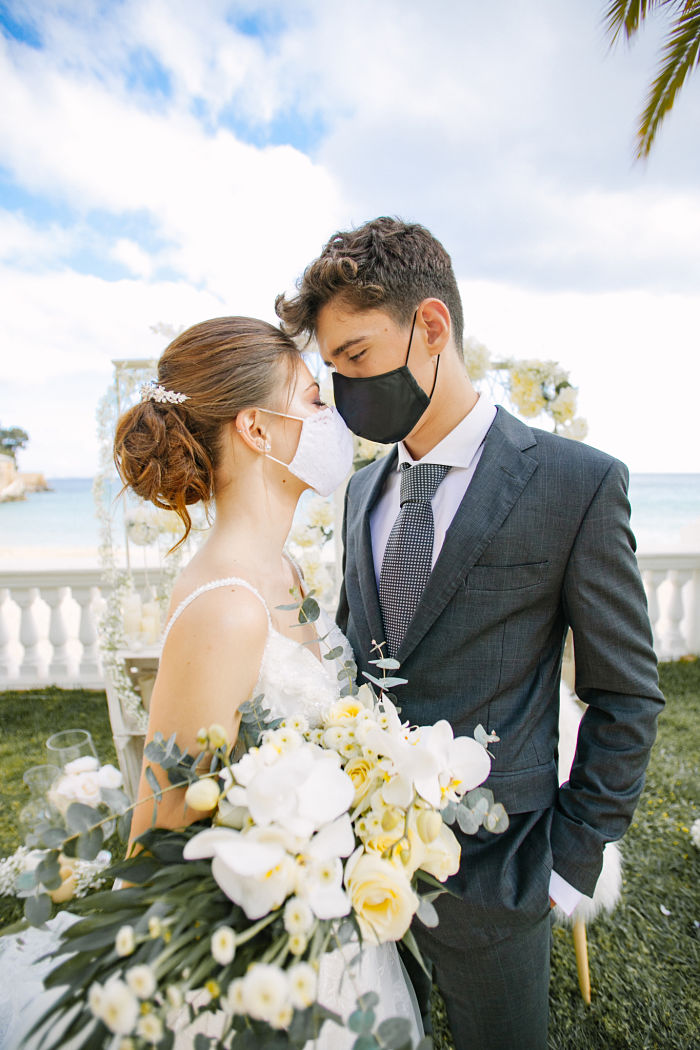 The sanitary situation seems promising
Although the pandemic is not over yet, the figures are encouraging, all thanks to the vaccine that has made a large part of the population immune. We are seeing the light at the end of the tunnel!
And the truth is that life goes on, and we must continue with our dreams and move forward with our plans.
Have you noticed how many weddings have already taken place this summer of 2021? The weddings that were planned for 2021 are all going to take place because there are no problems at these events! Weddings: 1 – Covid19: 0
Suppliers have adapted
The pandemic has made us all adapt to the new circumstances and to this atypical normality, suppliers have also adapted to make things easier for all brides and grooms. Studying everything to the maximum detail and putting in place a series of security measures so that everything can be celebrated without taking any risks.
The spaces have also been adapted
Now weddings are being held outdoors, since 100% capacity is allowed if the event is held outdoors, it is a way to ensure social distancing and hygiene measures. That is why this 2021 we see weddings in gardens, courtyards, forests, etc.!
A wedding boom is coming
And it is expected to be in 2022. Here at Perfect Venue, we are optimistic, since for next year we already have the postponed weddings of 2020, it is very likely that the 2020 and 2021 weddings will come together in the coming year.
It should be noted that many of the bride and grooms who got married last year did so in the utmost privacy due to the pandemic and the capacity restrictions, so we do not rule out that next year they can celebrate again with a larger number of guests.
Dates are running out 
If you are sure you want to get married but do not know whether to start with the preparations now or a little later, we have to tell you that other couples have played it safe and are already organizing well in advance their wedding for 2022. As there is so much time left, couples can see how the situation is progressing and make decisions based on that.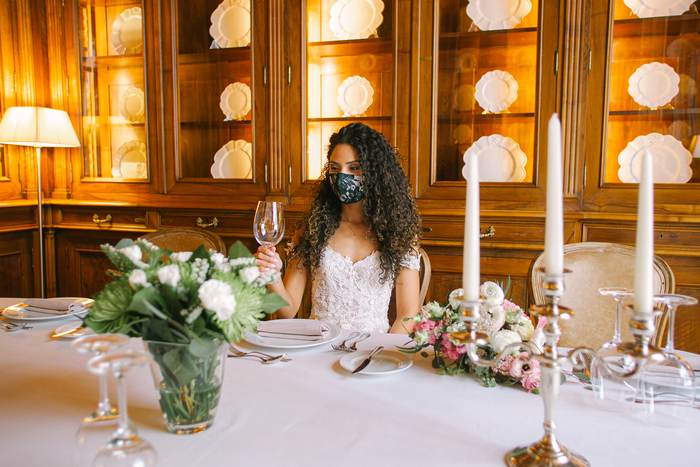 Here are Perfect Venue's tips if you are planning to get married in 2022:
– Vendor contracts are different now. Indeed, they already have a COVID clause that implies that, if on the day there is any unforeseen event or situation related to this pandemic that makes it impossible for the wedding to take place, the celebration will be postponed and you will not lose your money. So, if you plan on celebrating your wedding next year, make sure that the clause is in the contract!
– If you are sure you want to celebrate your wedding, start as soon as possible with the reservation of the venue, catering, photographer and so on! Since a wedding boom is expected, what can happen is that your preferred date will already be taken and the suppliers will not be available anymore.
– Opt for an outdoor space, to play it safe, which is also spacious so that, if necessary, you can keep your distance, we want to avoid any turn of events! In addition, you can invite more people than in an enclosed space.
You know our motto, love always wins, so find the means and the way to celebrate your long-awaited wedding and do not let anything stop you.
We want to be part of the preparations and the big day, making the whole process easier for you, now is the time! Contact the Perfect Venue team and we will take care of everything.