It's not the 'I do' that turns a couple into man and wife – it's the first kiss at the altar
The first as man and wife and the last as single people. Through this passionate kiss our featured couple, Fidel and Mirei, have created a new life, one which Fran Gribodo has captured perfectly.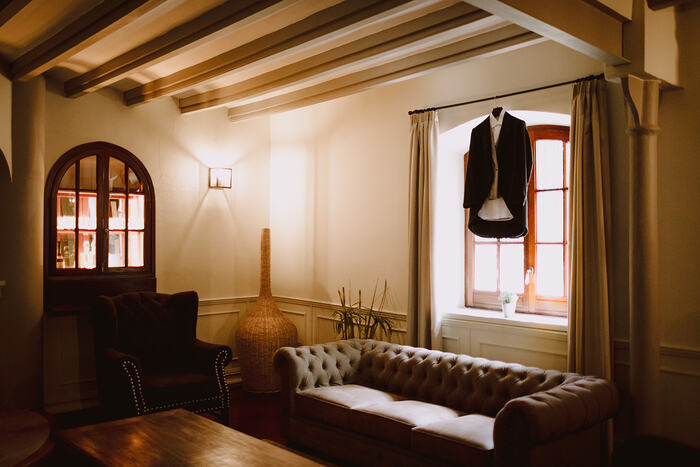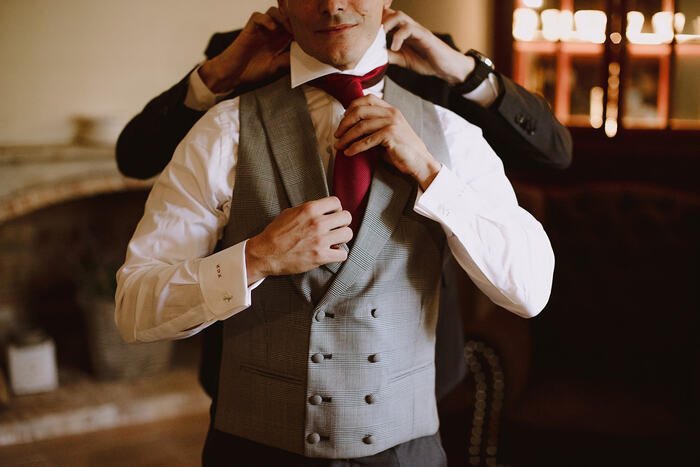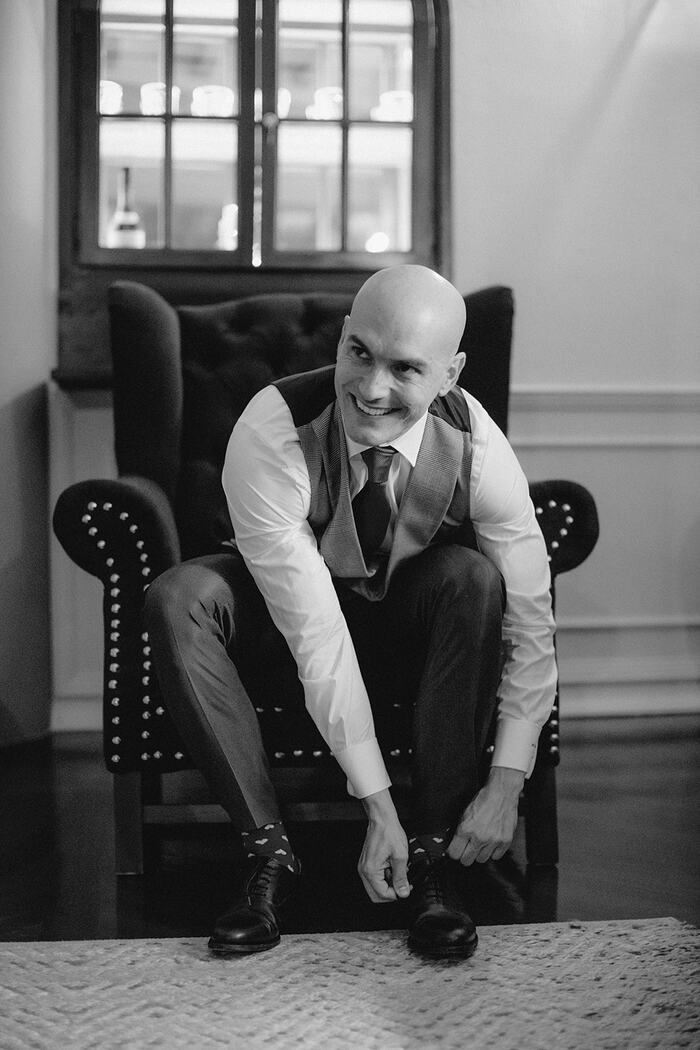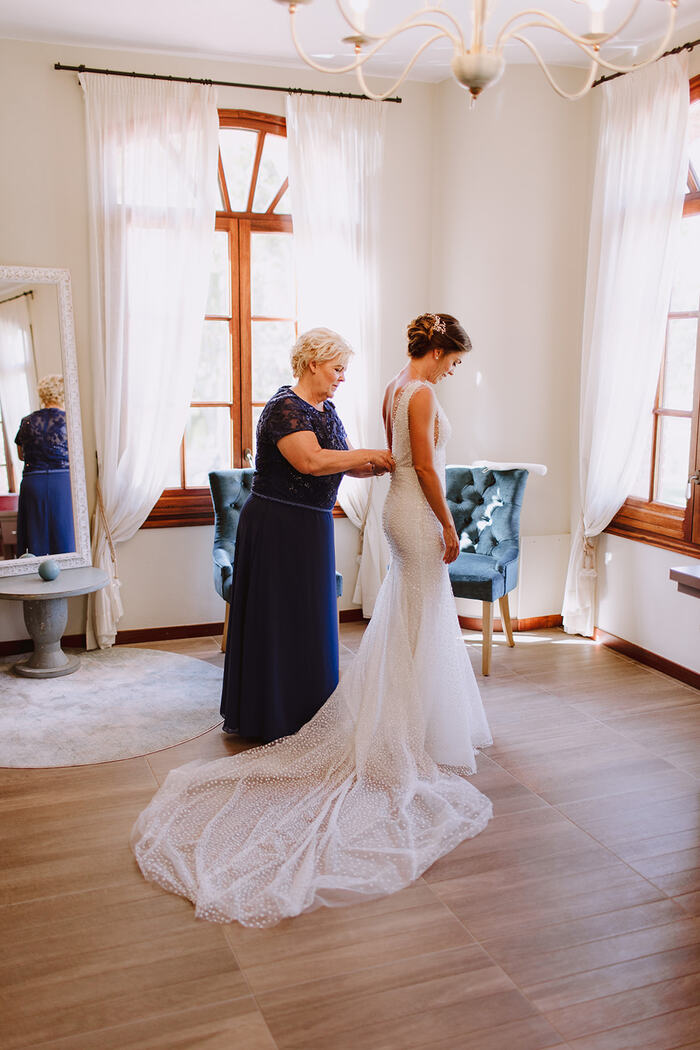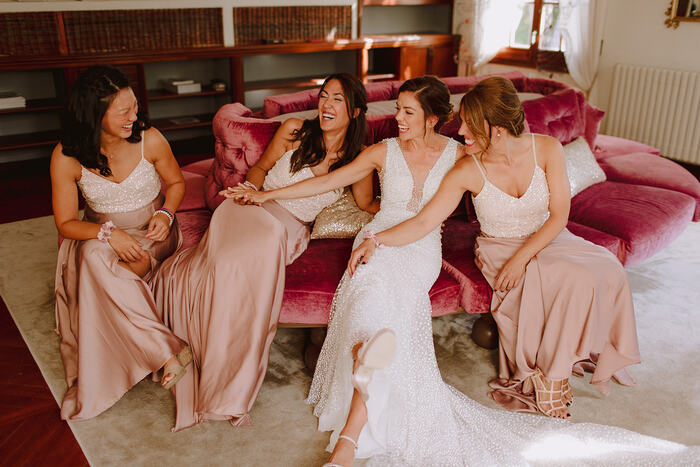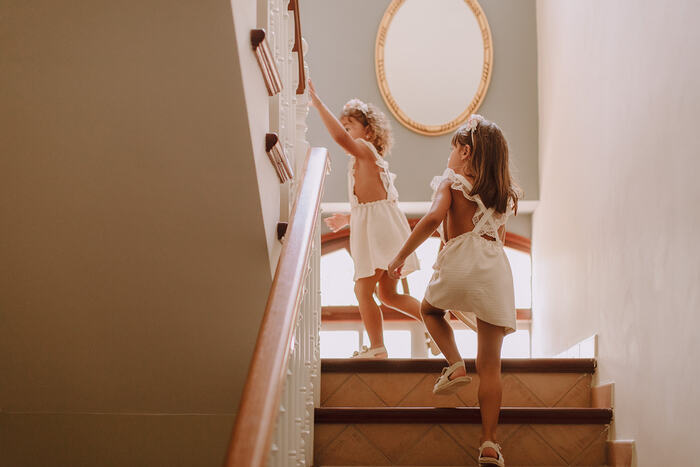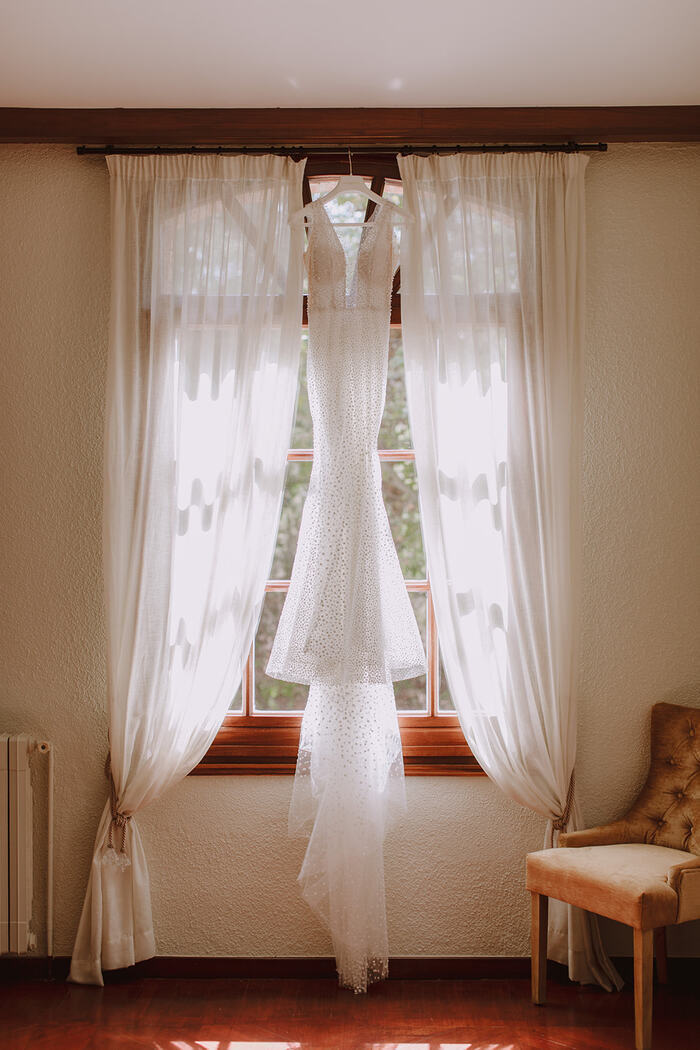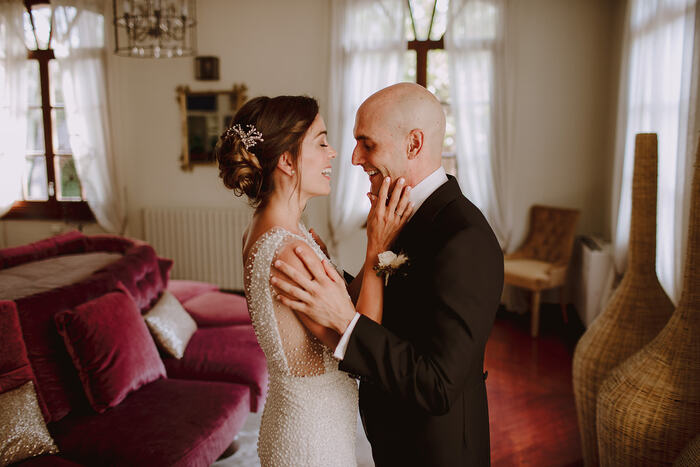 A touching morning
A beautiful dress embellished with pearls awaiting its muse. Nerves running high as the suit is done up, button by button. Excitable maids of honour and a long journey ahead. The morning of your wedding it feels as though every single feeling lines up around you. For the first time in your life you experience a real emotional rollercoaster of highs and lows, from tears to smiles. But when the person you've been waiting for arrives, it feels as though you're both at the top of a mountain and never coming down.
Amongst feathers and petals
This gorgeous couple's wedding ceremony took place in what used to be a flour mill, in the middle of a small green forest surrounded by a lake. Nothing could go wrong. After a completely euphoric 'I do', the couple walked under candlelight to a huge arch of feathers and wildflowers where they whispered their vows. Everything that had never been said, commemorating these words with a kiss and looks that spoke for themselves.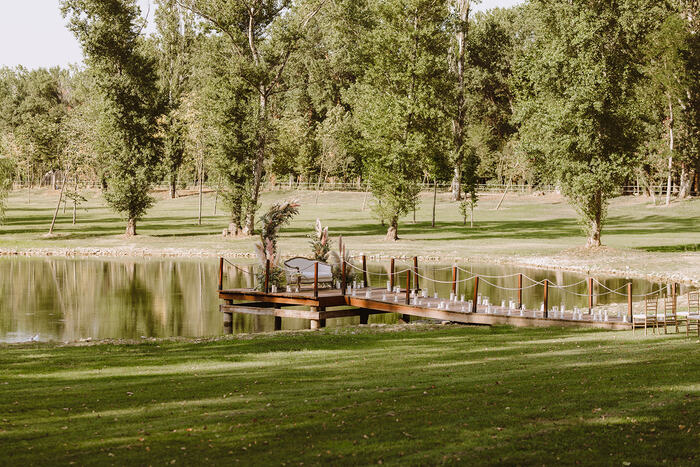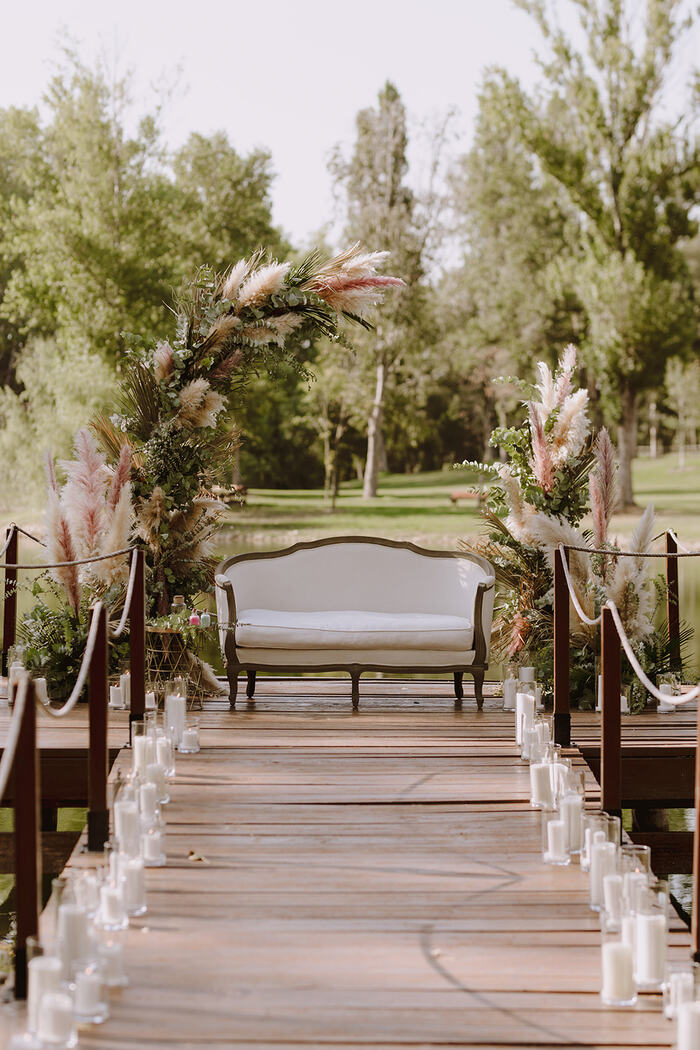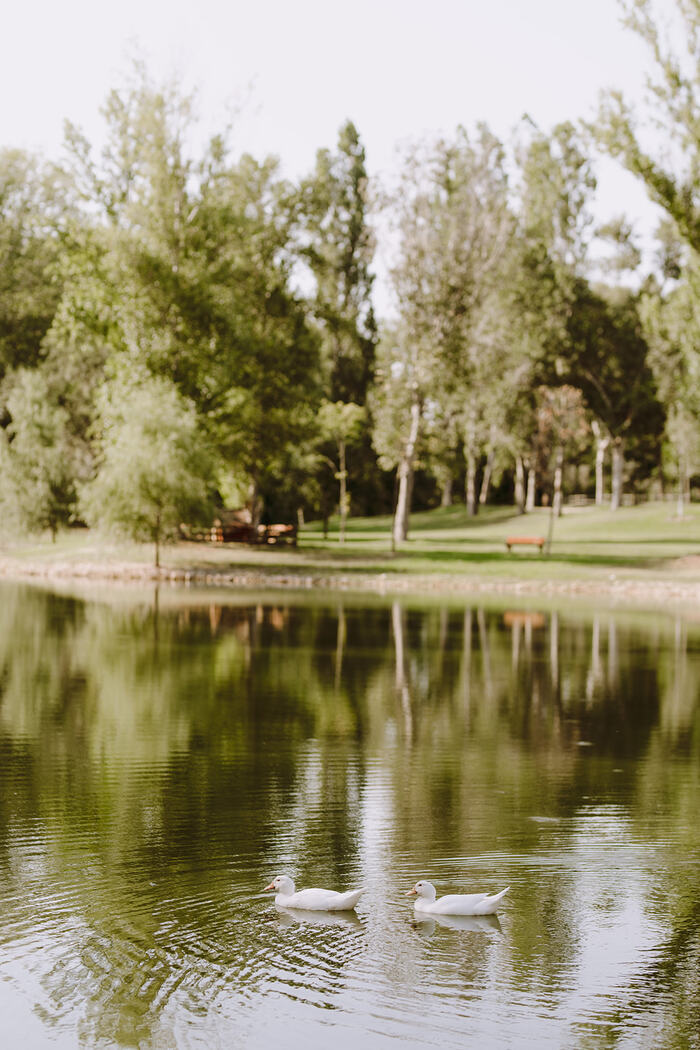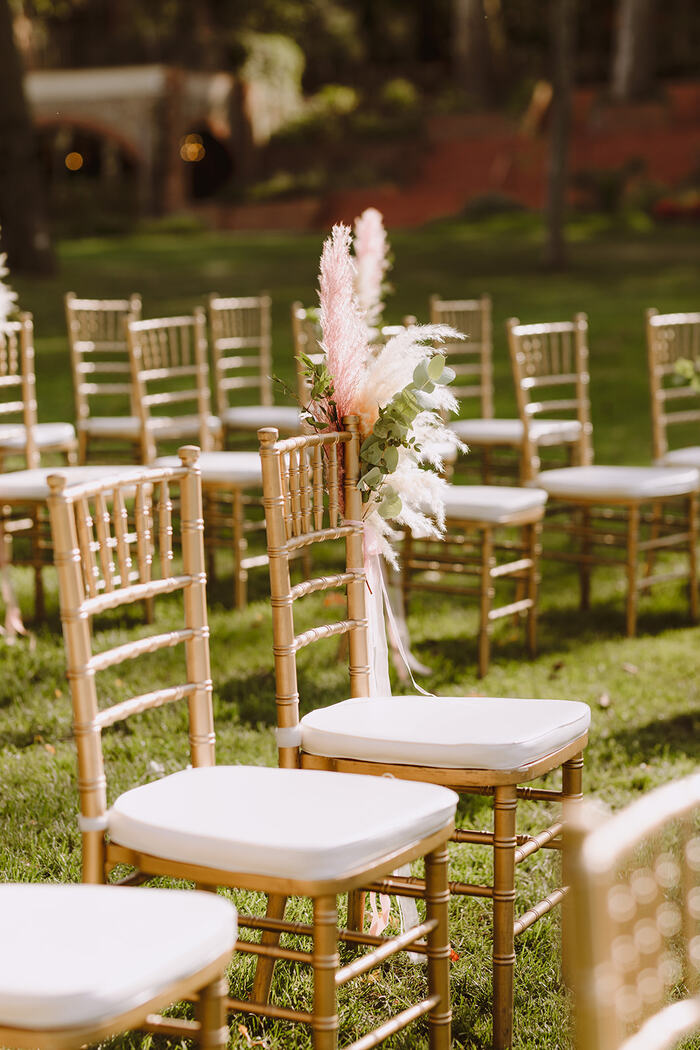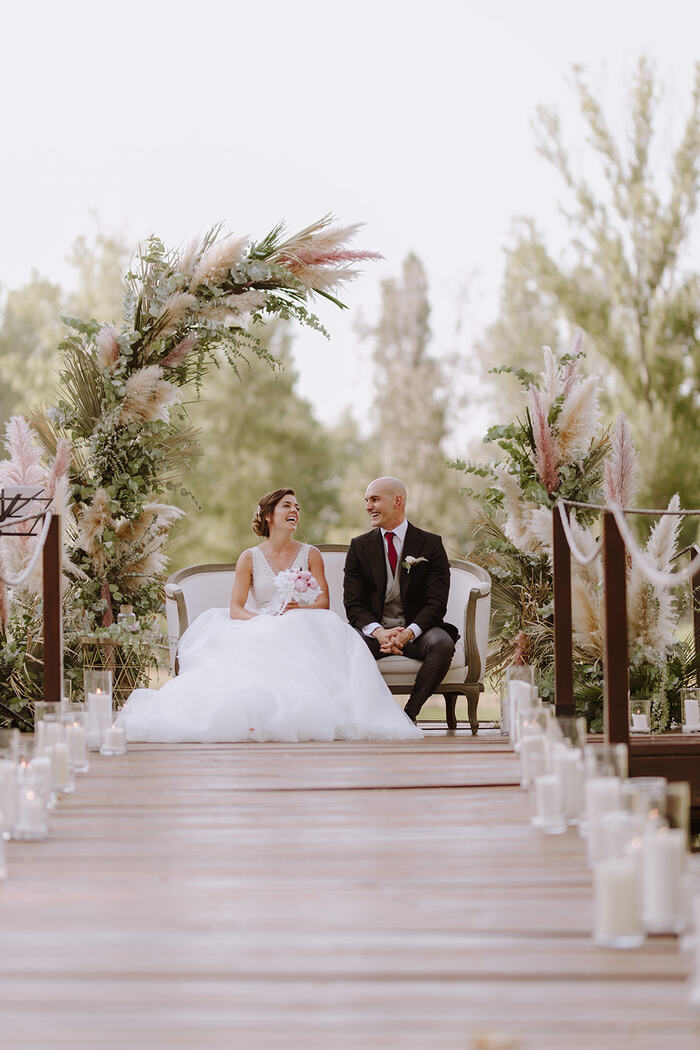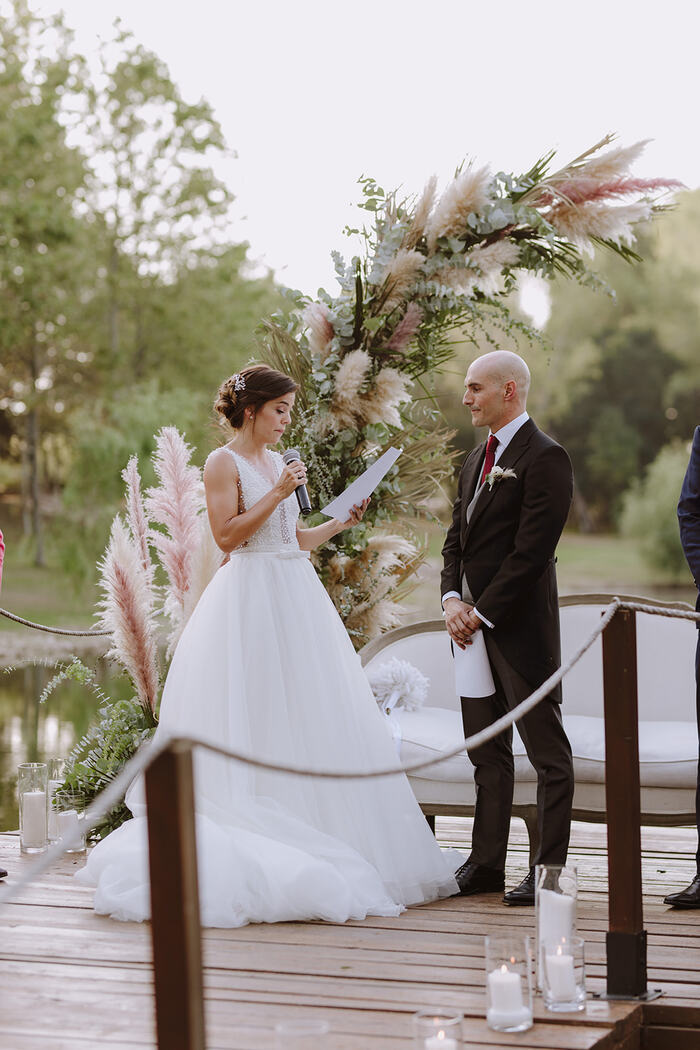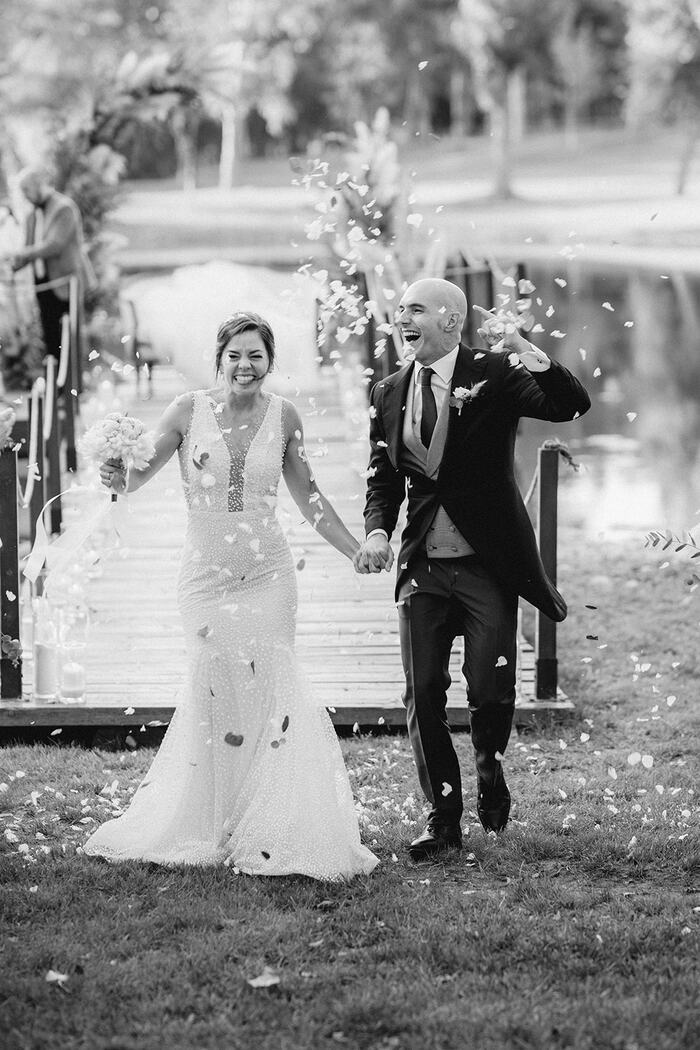 Long live life
There was no doubting that Fidel and Mireira had a good time. The newly-weds moved to Latin rhythms, showing their perfect rapport as dance partners, whilst the guests couldn't stop clapping and cheering.
When night has set, fireworks have shouted to the whole world celebrating a new love.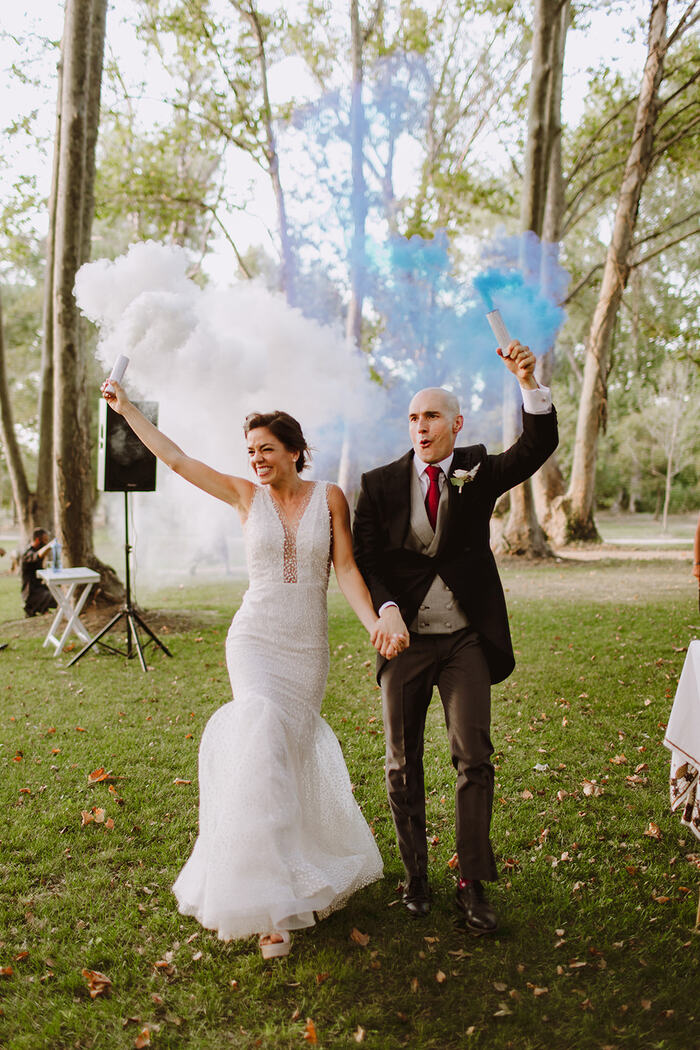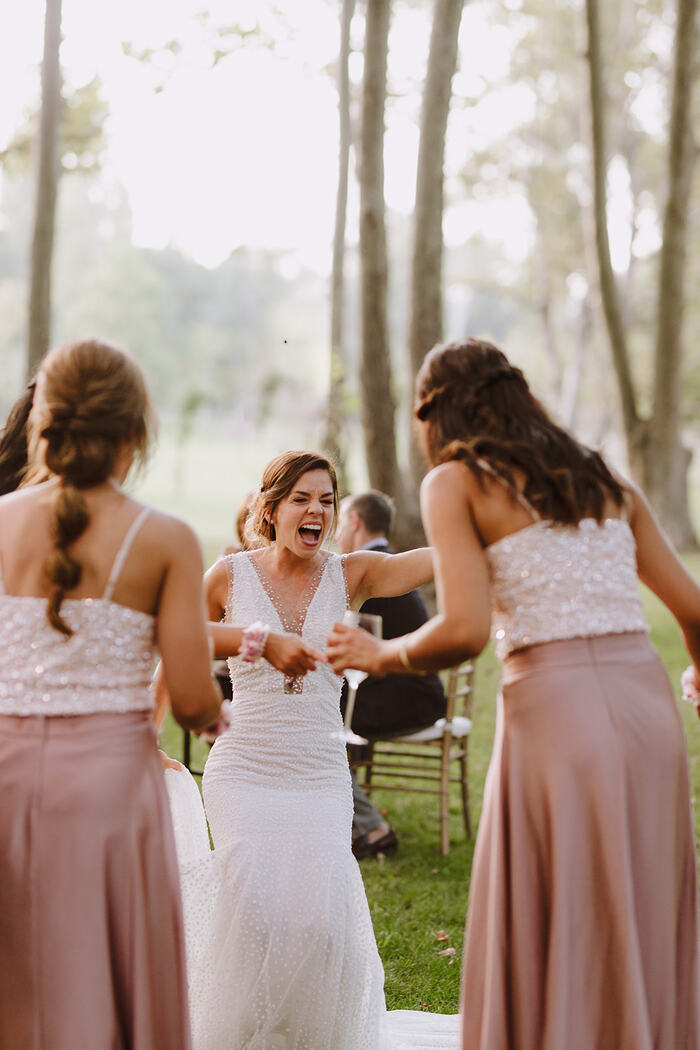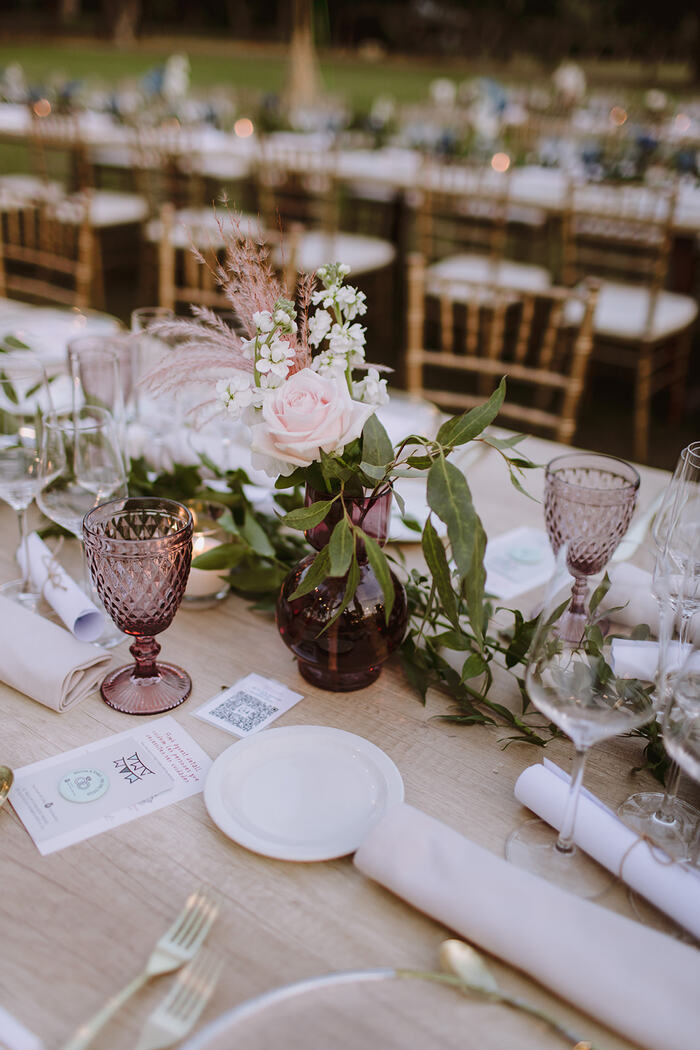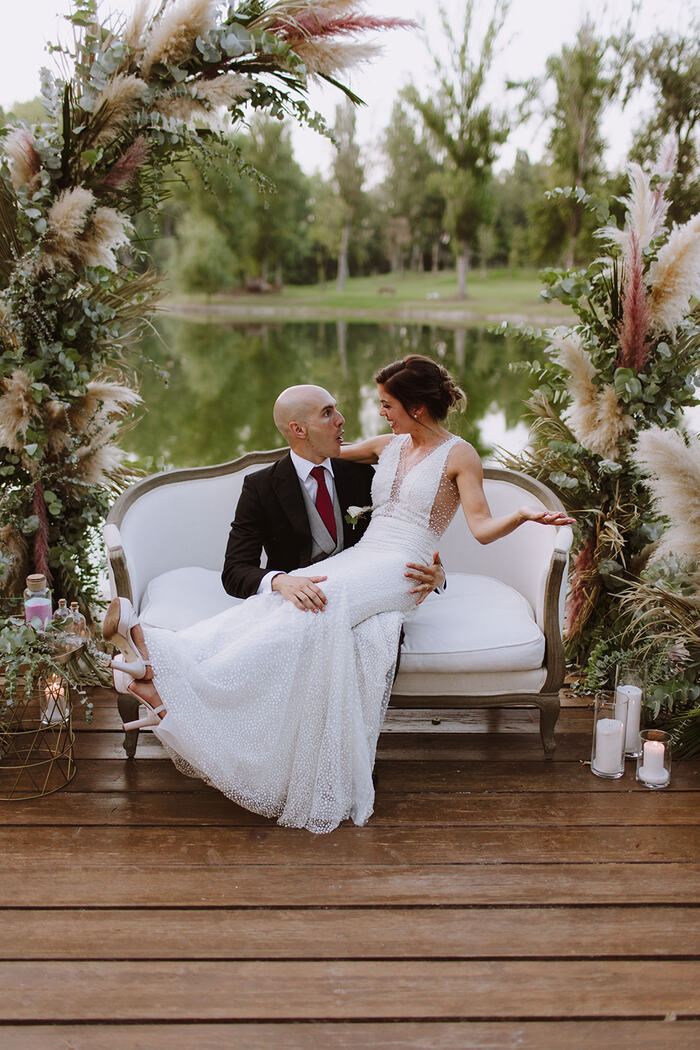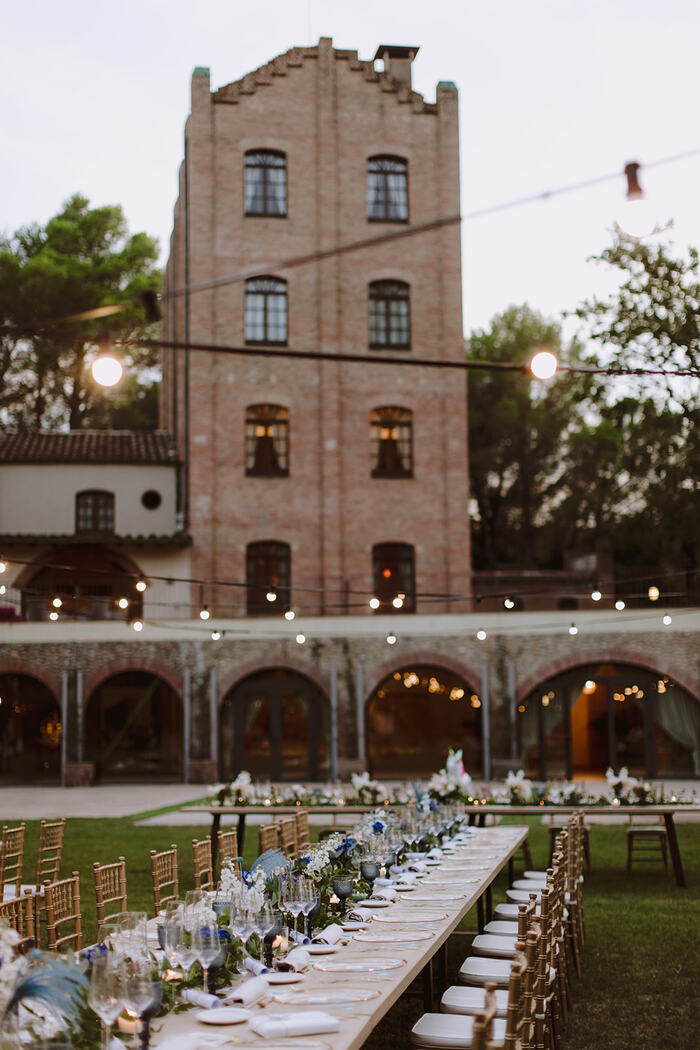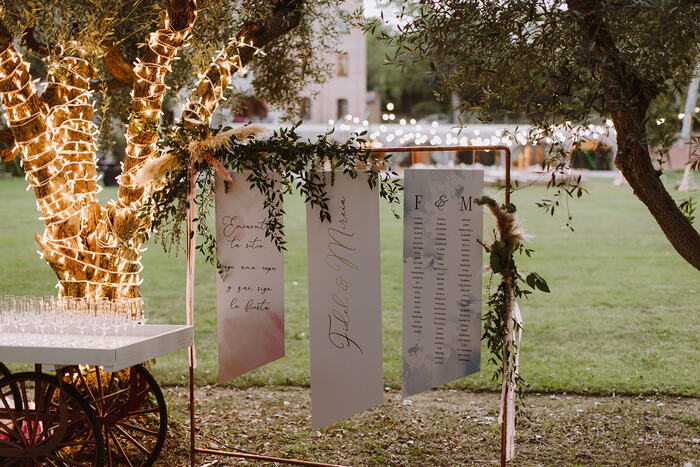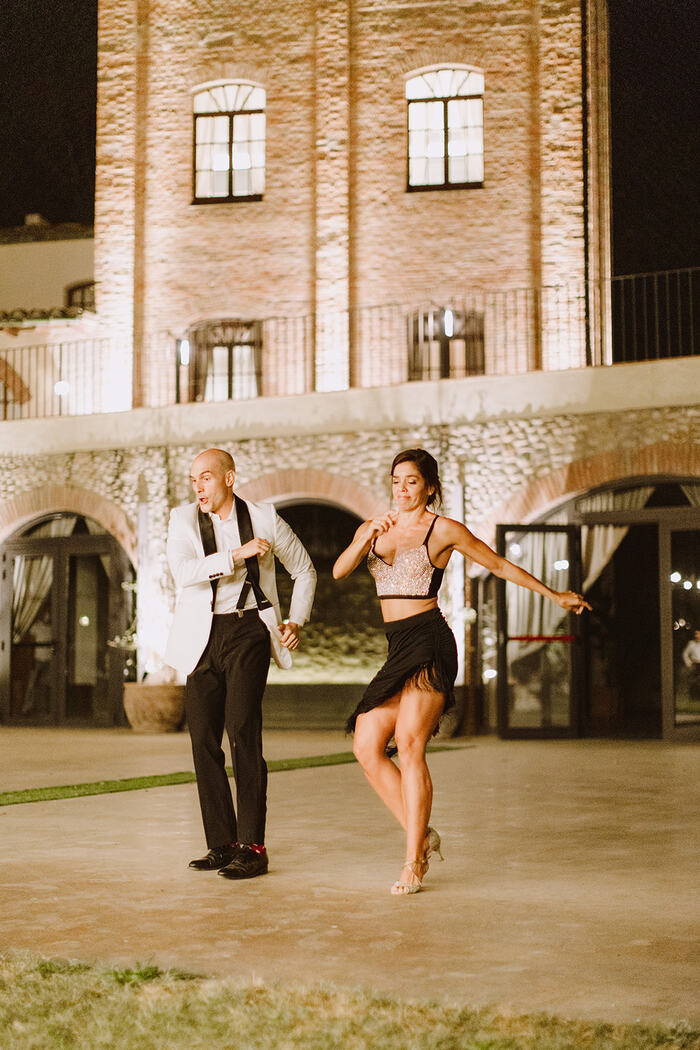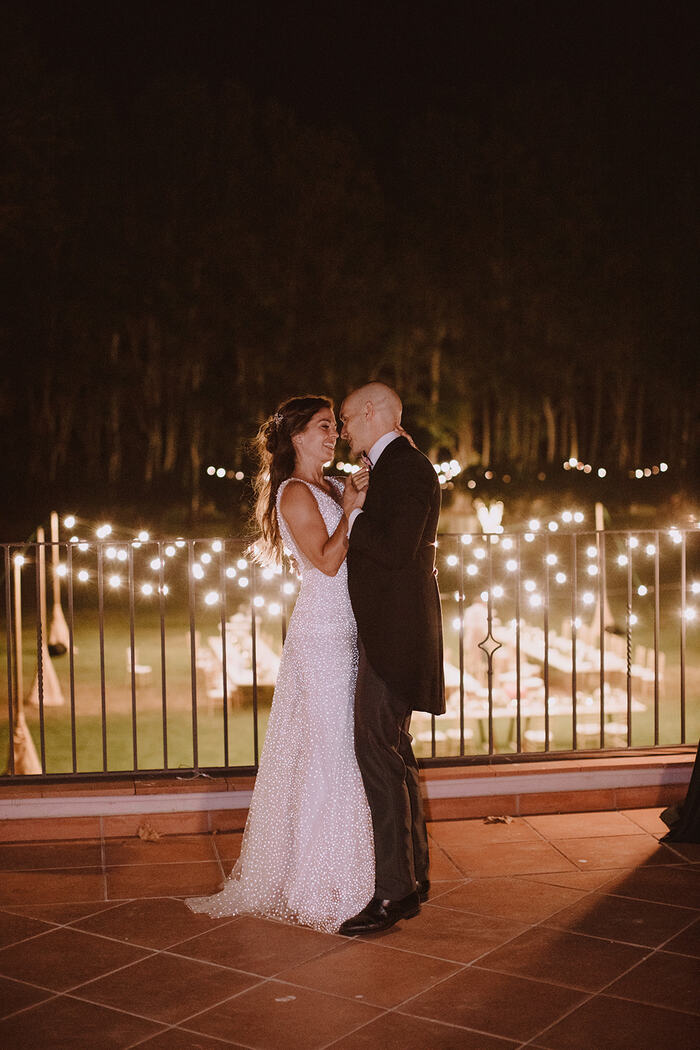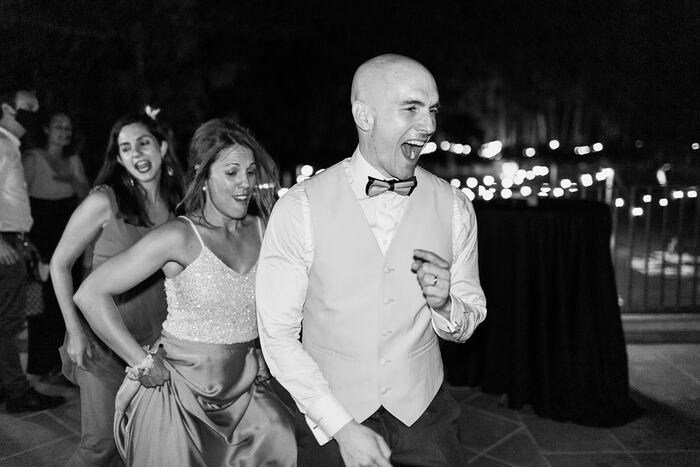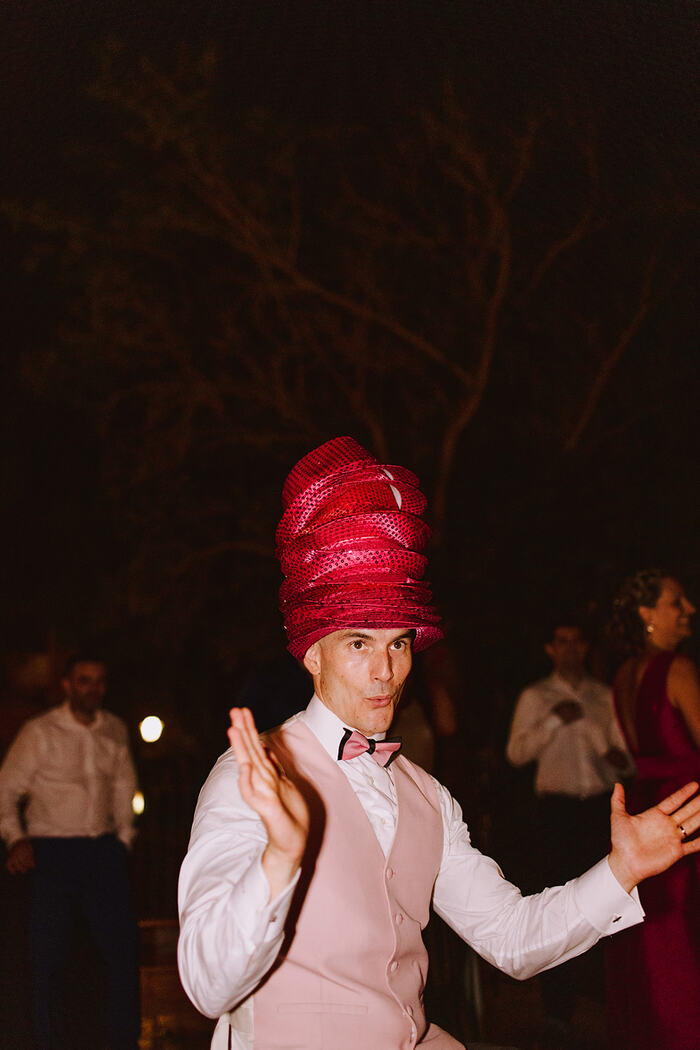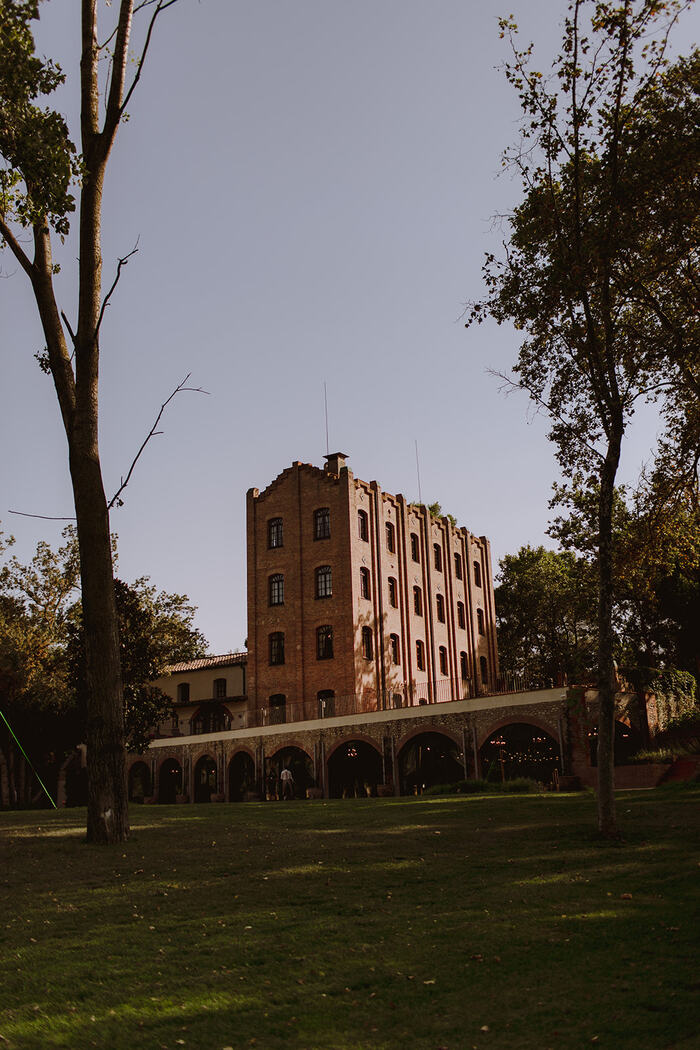 Wedding team:
Venue:La farinera Sant Lluis // Photographer: Fran Gribodo //Furniture and Lighting: Grup Pous , Tandem // Catering: Molí de l´Escala // Celebrant and Artistic Director: Óscar Bretau // Wedding Planner & Design: GingerRogers // Floral decor: Flors Bahí // Sound Technician: Beats and Roll // Photo booth: Smybox //Furniture and Lighting: Grup Pous , Tandem , Leloup, Bengalas Cold// Dress: Pronovias // Shoes: The forest shoes // Suit: La trajeria Barcelona