With an indelible smile on her face, in a cozy style, at ease but still very sensual; that's how our bride was on her big day.
And it couldn't be otherwise as this is what happens when you're dressed by Manu García Costura, bridal designer who does not use any overburdened materials and models, large volumes and cuts, but who aims to serve class and sensuality.  
Love Sewing, his new bridal collection
This dress by Manu García is part of his new bridal collection "Love Sewing", inspired by the traditional sewing patterns, elegant and exclusive in style, with subtle finishes that fill the dress with romanticism.
Among all the options, the design chosen by Livia, this smiling bride, was the OLINDA, with which she emphasized her most bohemian side. A design that mingled laces and trimmings to add even more romanticism.
Waists were framed and the A-Line gown was in a very vaporous fabric that will slightly show her legs. The upper part is formed by puffed and bloused sleeves and a neckline pretty marked on the shoulders, which made her feel a bride even more special than she already was.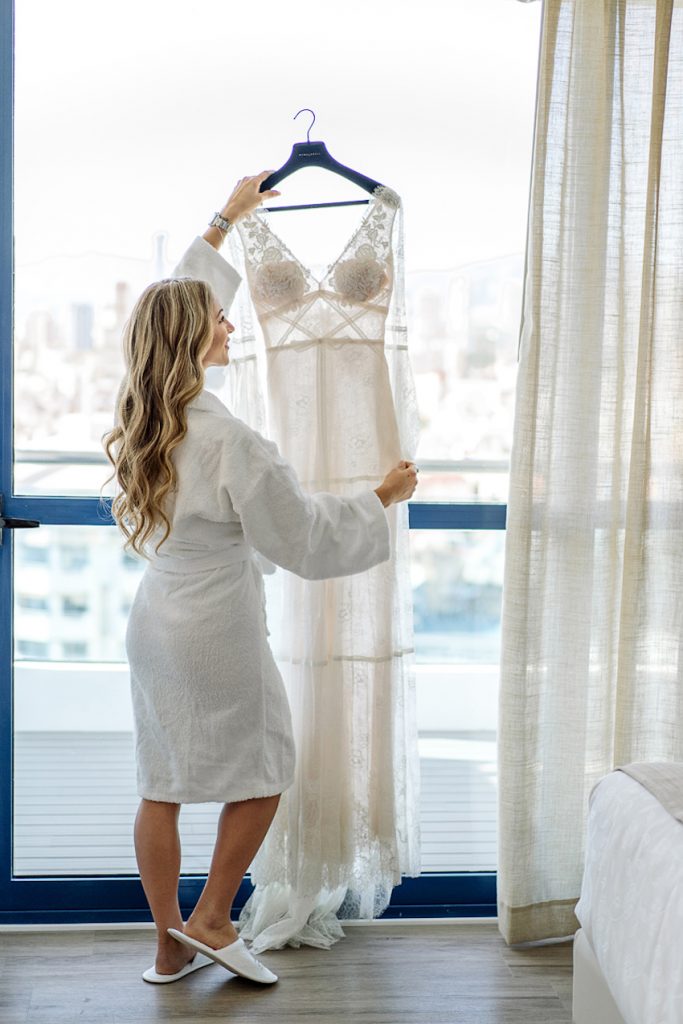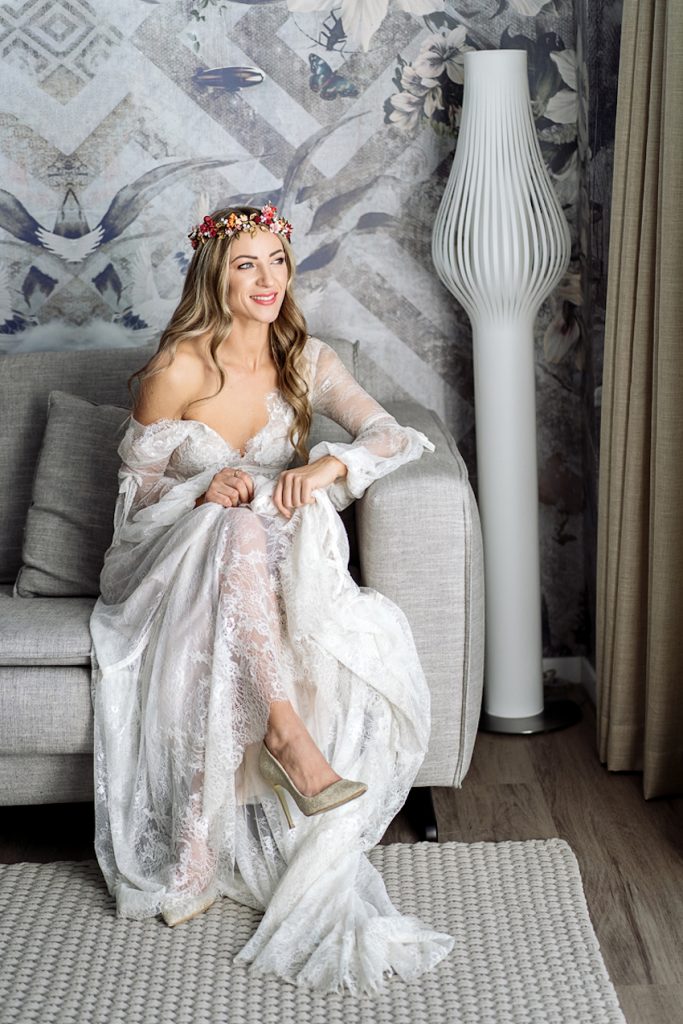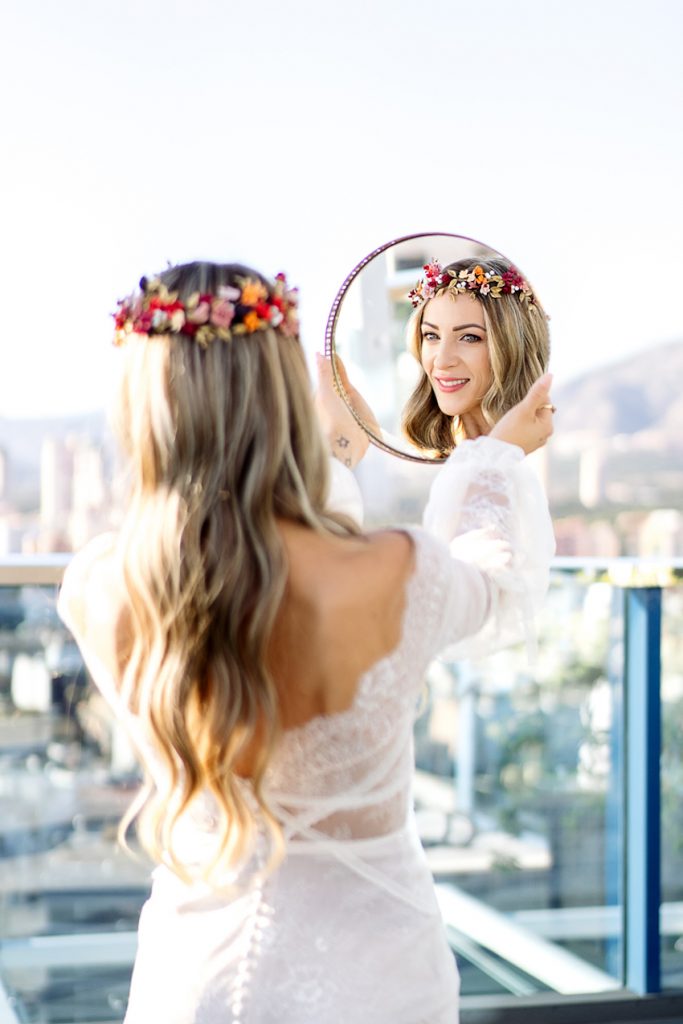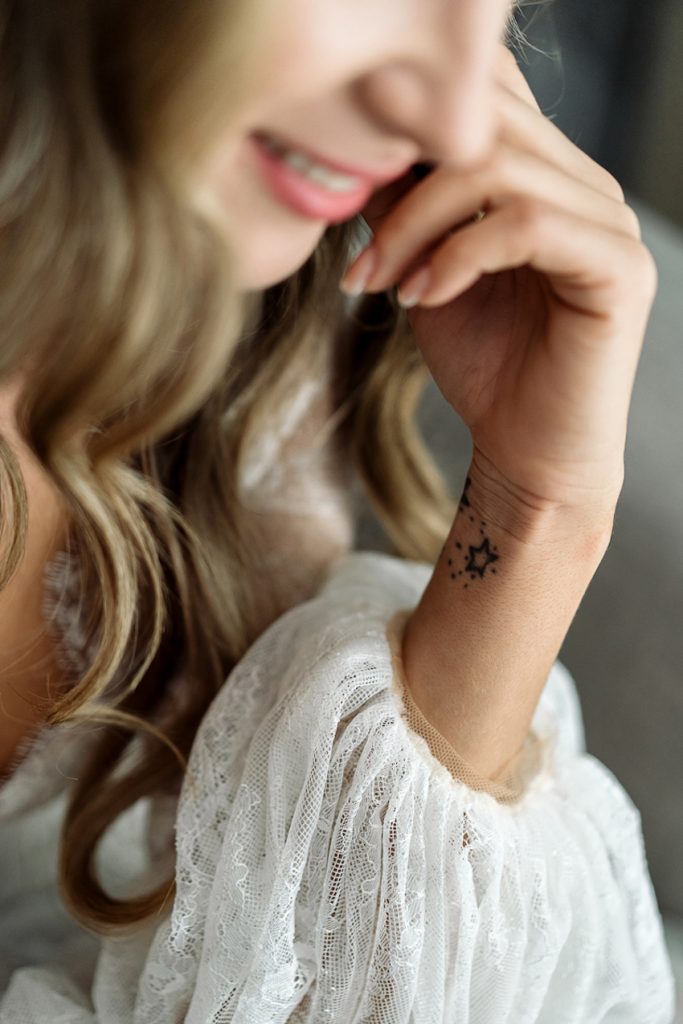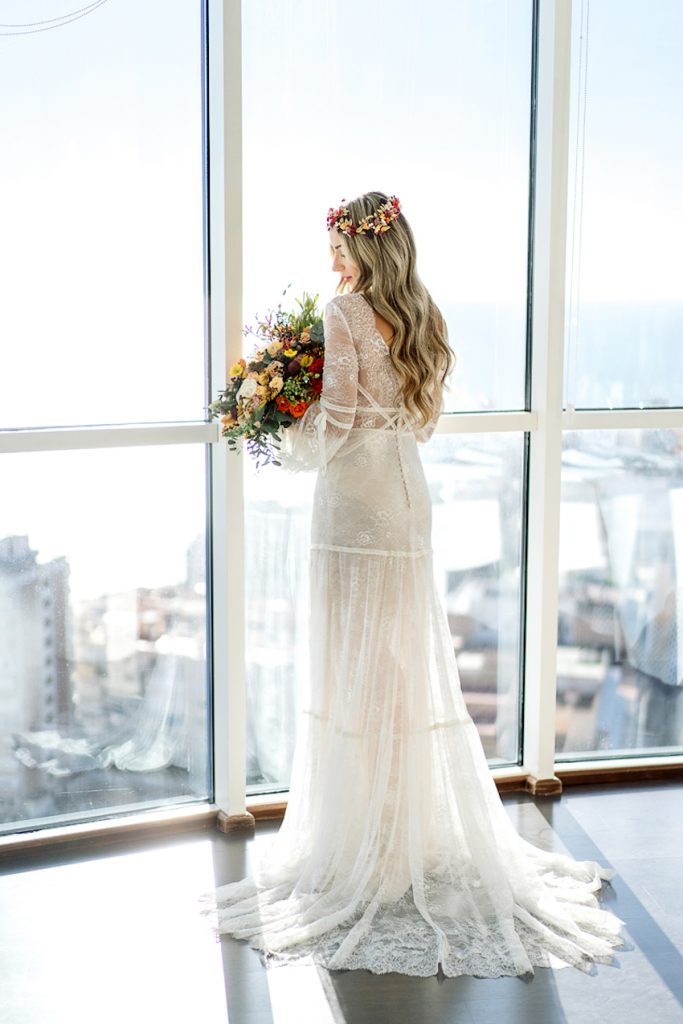 Freshness and simplicity were in the air
If there's something Livia was not, that is boring, because this dress exuded light, happiness, purity and freshness, enriched by a loose and wavy hairstyle that left her hair in the wind for an even more natural effect.
And this wasn't all, since if there was something that made the dress and its hippie style stand out, that was the floral detail enriching the bride's crown-shaped hair, decorated in garnet, yellow, orange and terracotta tones. That's what we call style!
OLINDA is not the only design that nostalgically reminds of the origins of the brand, but each creation is reinterpreted to the present moment, and according to your tastes.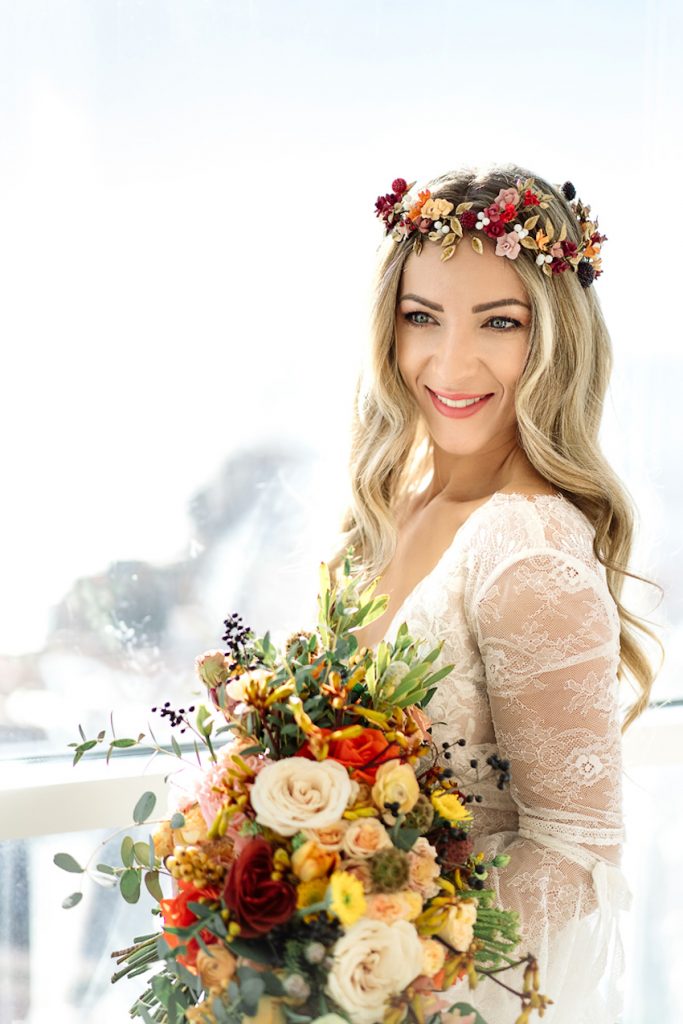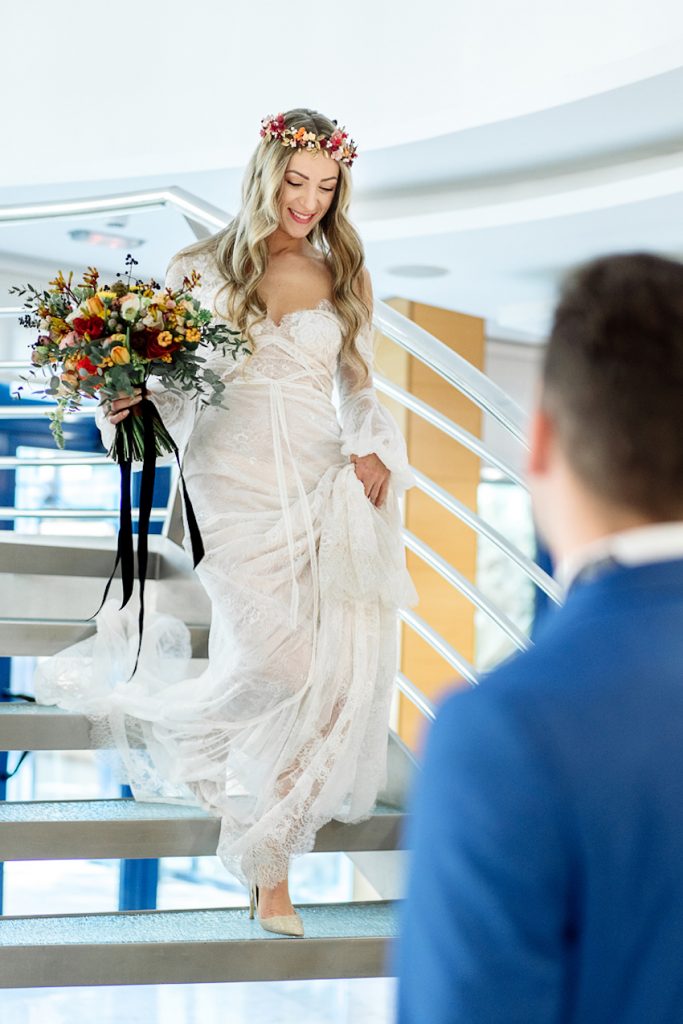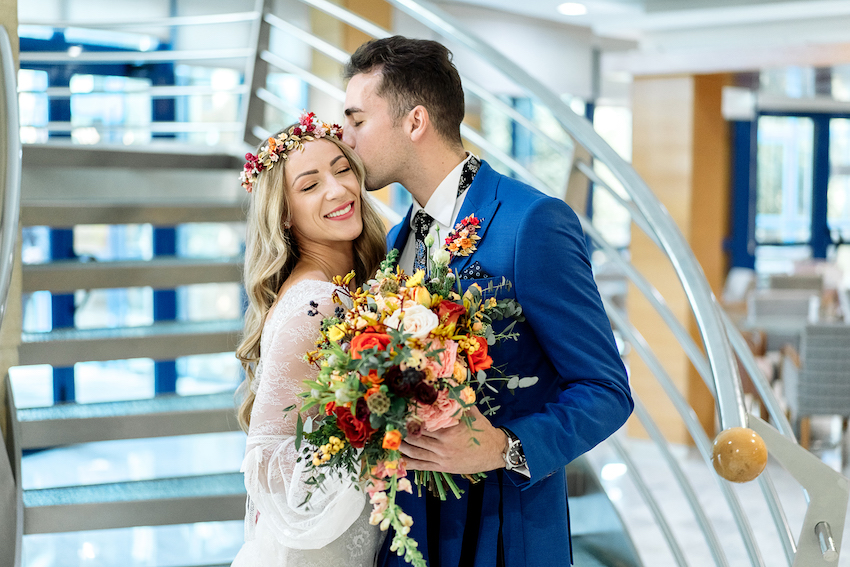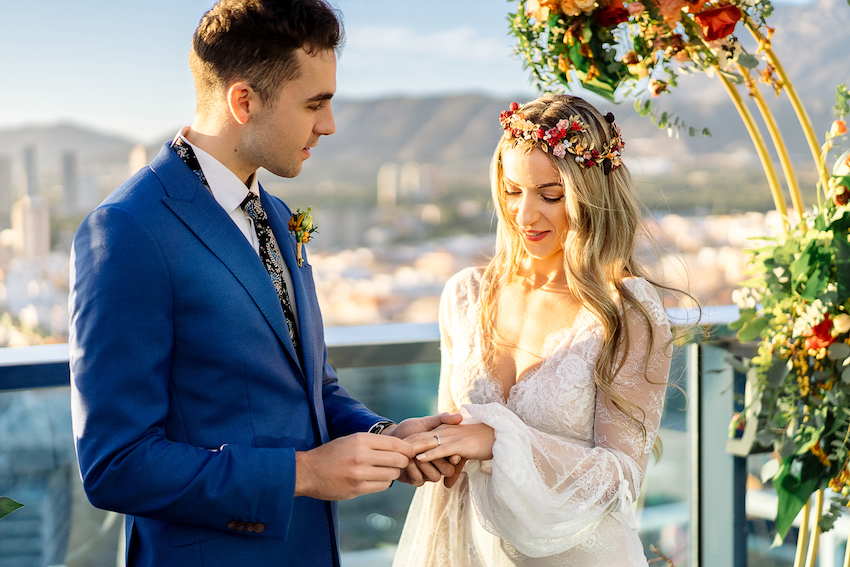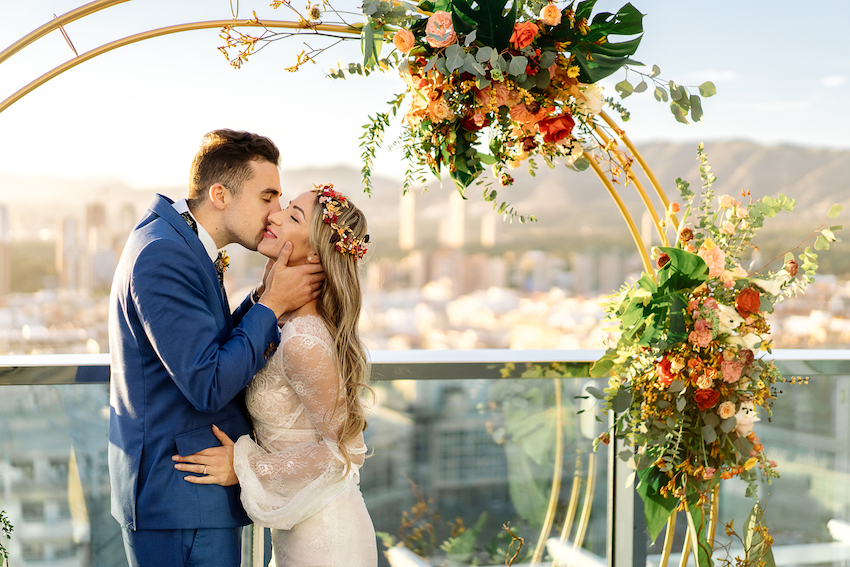 Quality and expertise made in Spain
Our bride chose crepes, silky tulles and guipure embroidery on different fabrics all Made in Spain, since all the items by Manu García are designed and made in our country and they are 100% handcrafted.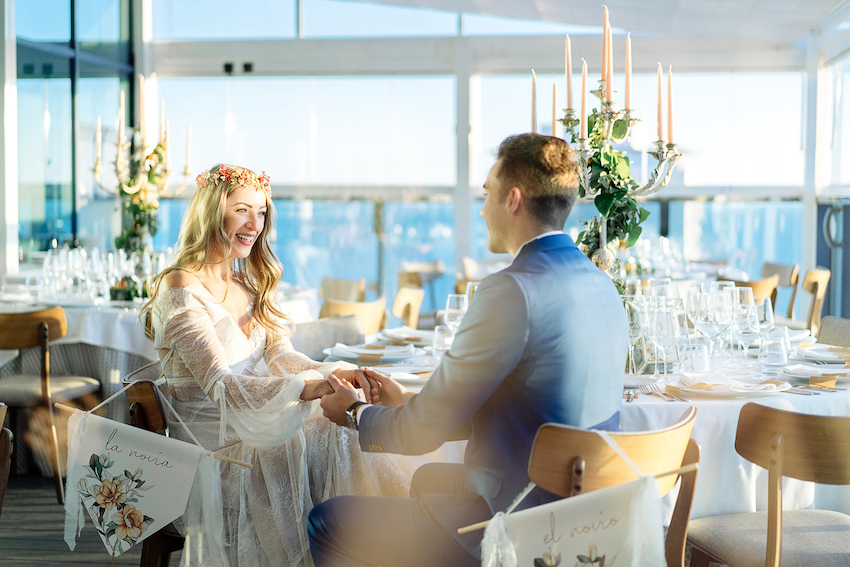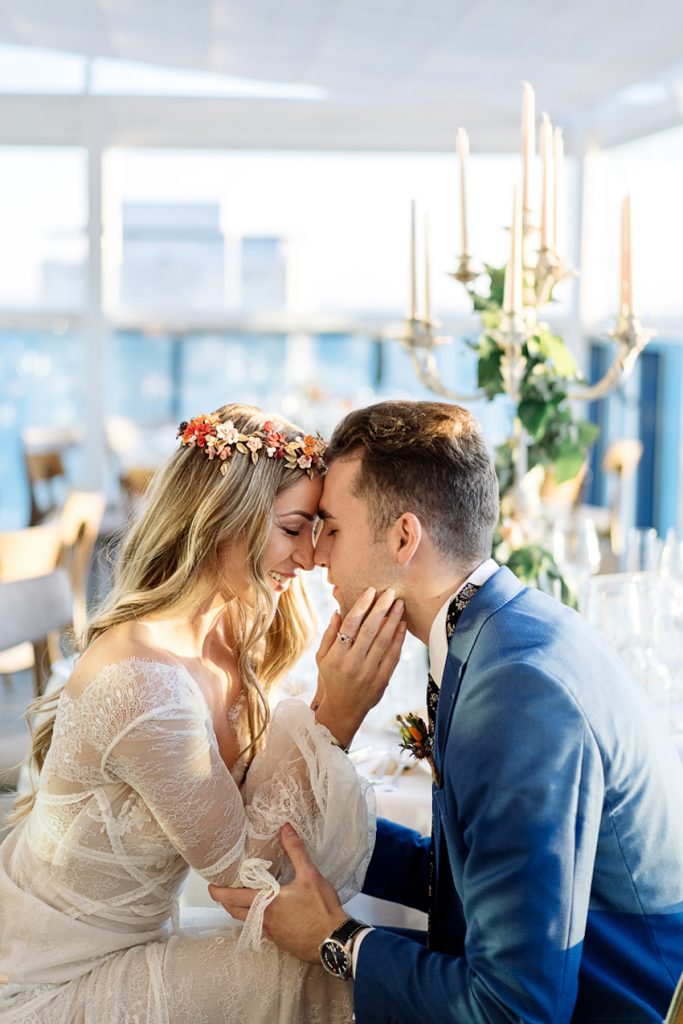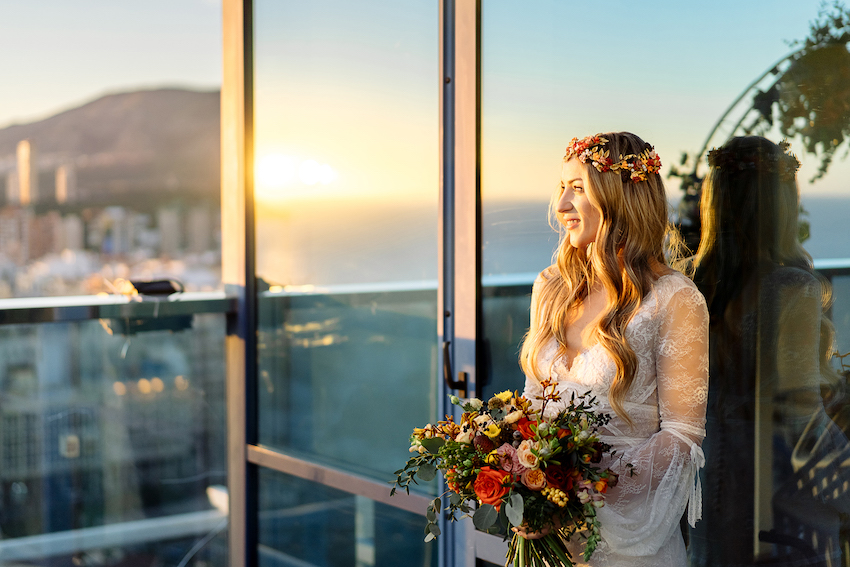 Manu García, a young designer with over 30 years of experience
The brand, beside a bridal collection, also signs party dresses in stylish and light nuances for all kinds of women: modern, elegant, classy, bohemian… always made in haute couture. As well as a series of accessories such as bridal veils.
Livia was an exceptional and light bride thanks to a dress with its own personality, which made her feel the perfect bride and live her big day the way she dreamt.
And you already know that if you want to feel like Livia on your big day, and wear a Manu García piece, you only need to tell us and we'll immediately start looking for the one that suits you the best!
_______________________________________________________________________________________
Wedding team
Bride dress : Manu Garcia Costura and Higar Novias, Groom suit : Garrido ceremonia, Wedding Planner : Weddings and Events by Natalia Ortiz, Venue: Belvedere restaurant, MUAH : Gusarova makeup,
Flowers : A flor de, Invitations and complements : Tuinvi, Photographer : Anastasiya Gusarova, bridal headdress: @comooritoenpano