The Finca Santa Eufemia located in enclave neighbourhood, which puts everything at your control so that your wedding day is more than unforgettable.
In the Ojeda Valley at the bottom of the Palentina Mountain, located this ancient monastery, north of the province of Palencia in Olmos de Ojeda and within the Burejo river. It is 15 minutes from the stop of Cervera de Pisuerga and 15 minutes from Aguilar de Campoo.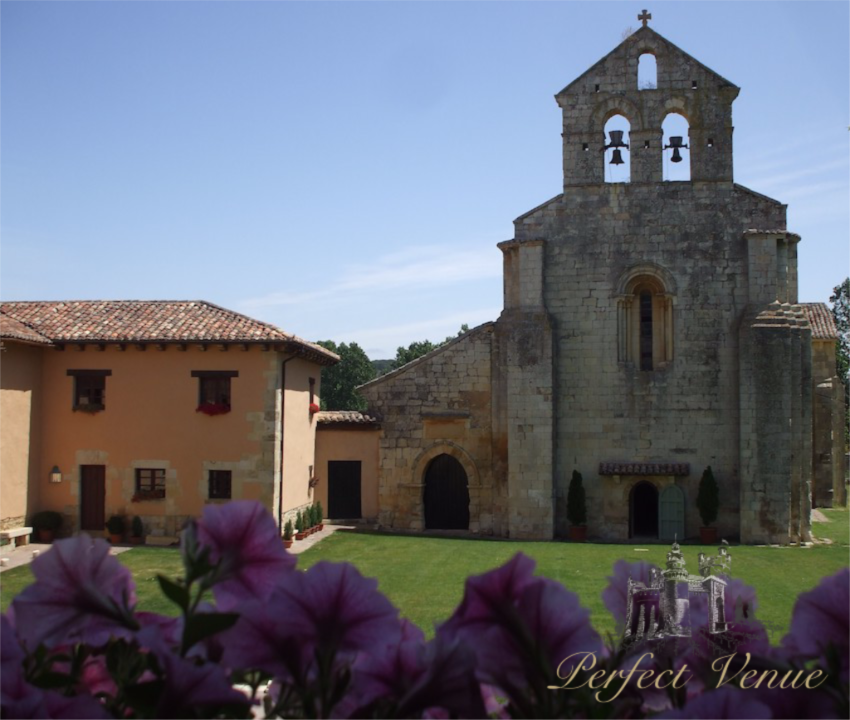 And so you don't have to research about it, right now we tell you all the reasons for you to celebrate your wedding at the Santa Eufemia.
Get married in an

environment of  XII century

,  within a national historical-artistic building declared in 1931 where: culture, art, magic and history merge so that your special day is a resounding success.
2. Whether religious or civil ceremony here you can celebrate your most private celebration in the gardens and in the church that is located in the same territory. A national historical monument that is in excellent condition is one of the most famous places in the way of the Spanish Romanesque ideal for your vintage wedding.
3. The church, in an excellent condition of protection, has all the elements of the Romanesque to make your wedding like in a movie set: doors with pointed curves, stonework, columns, saw arches, apses, lamps, a ship and bells that endow the tower with great majesty.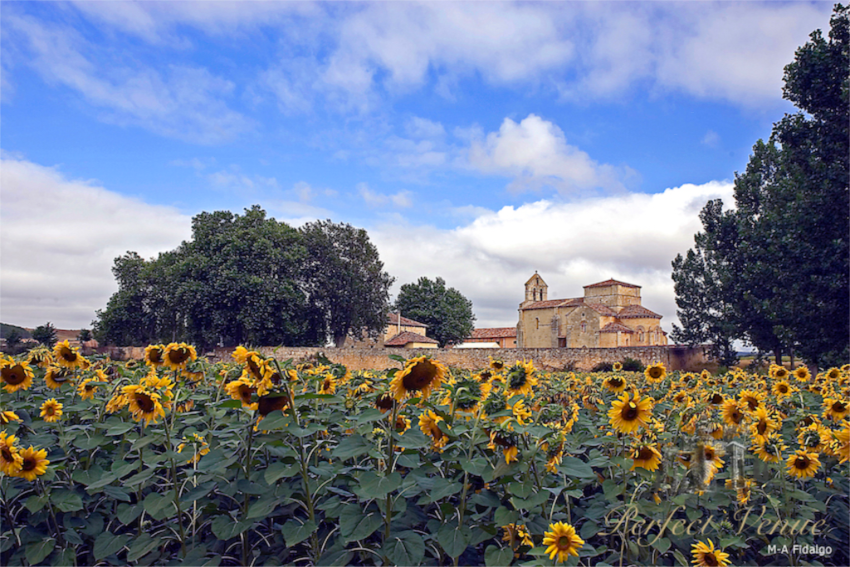 4. Because of good acoustics and unique architectural beauty, this place is the scene for perfect music performances where is the perfect moment to say " yes I want" or maybe, while the dinner, with the Concerts of the Ojeda in the background that have a variety of musical genres such as: jazz , tango, baroque, medieval or classical music. An experience for your happy wedding and full-fledged gastronomy ceremony.
5. It has different rooms where you can celebrate your banquet, depending on the number of guests. The Salon Los Serbales welcomes up to 250 people, the Salon La Panera (an old grain warehouse) that houses up to 55 guests, while the Templar Room (an old block) that accommodates a maximum of 90 people.
6. Stay overnight in your provincial houses and enjoy countryside tourism to disconnect and rest with all the comforts. Up to a total of 15 people can stay in these, either only for the couple or for the closest guests. These are old houses completely renovated and perfectly decorated with all the necessary facilities.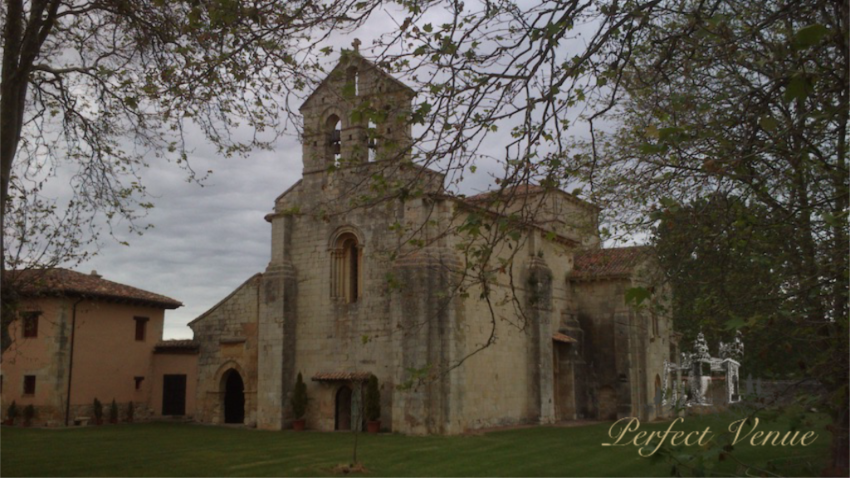 7. You will be surrounded by nature by several centuries: old trees, a large park through which lead to the Los Serbales garden, next to the halls and the Romanesque church. Walking, dancing or resting in nature is a fun and healthy venture that will also make you feel in full Romanesque.
8. In addition to celebrating your wedding or staying at this historical place offers the possibility of performing different activities such as gastronomic, hiking or horseback riding routes, in addition to 4×4 tours or yacht voyages. 
9. You will enjoy natural light that will help the quality of the photographs and videos, creating a photo report with a completely beautiful final result and without any restriction, since the stage is in full nature and allows you to make the famous shots "Bird's eye view" that will allow you to see your wedding from the top.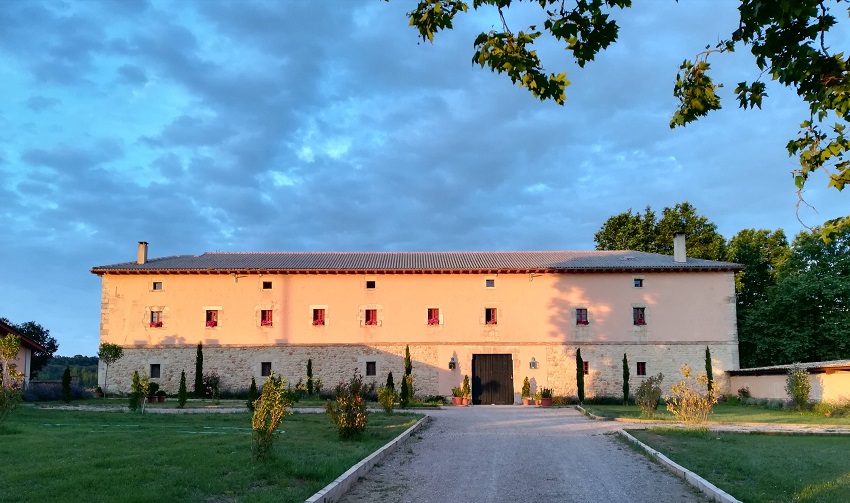 10. They have all the services you will need for your big day with large locations to do your make-up, hairdressing or dressing room session, as well as large spaces for catering and technical equipment and even parking for your guests.
11. Enjoy the best of all gastronomies, since in the Finca Santa Eufemia they have their kitchen where the great chef will prepare the dinner that your guests will enjoy on this great day.
12. You will celebrate your wedding in a place that has been owned by many producers and film directors because this farm has been the scene of filming of television, advertising or film ads and photographic reports for fashion magazines or travel. This is exclusive!
13. This field offers you and your guests' endless possibilities, also it is possible to a celebration of the after-wedding party with dancing. Also, the farm has to be able to hold conventions, presentations, conferences or awards.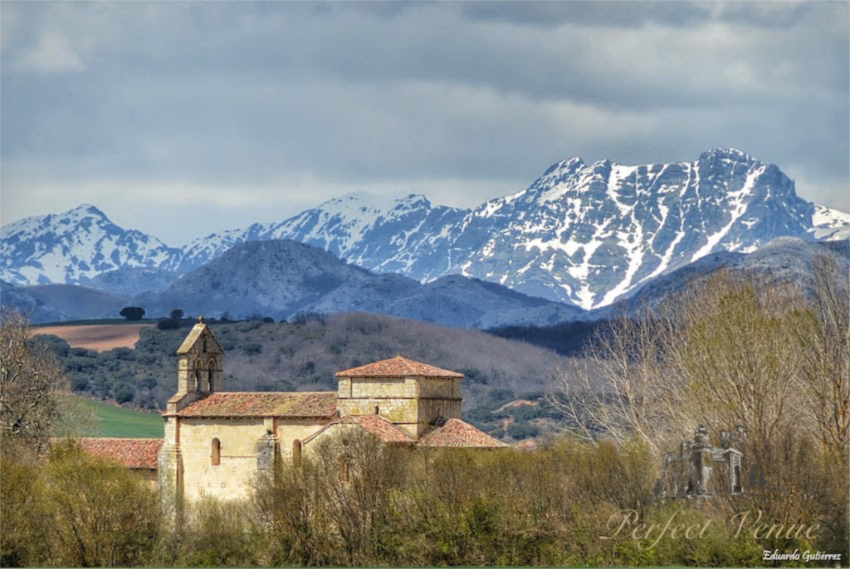 14. An intimate and quiet wedding style from the bustle and noise of the city. You going to have possible conditions to disconnect, breathe fresh air and hear the whistle of the birds and the wind whipping in the leaves of the trees.
15. A lot of spaces, carefully decoration and all harmonised, taking care of the maximum details that will make your wedding experience unforgettable.
Have you imagined your wedding surrounded by this vintage atmosphere? We know that it is the most exclusive place to make your event as comfortable and easy, we will organize everything for you and will take into account all your wishes and requirements that will provide unforgettable memories.