The destination weddings are on trend, because more and more couples are choosing to take a trip to celebrate their wedding and to know a new place and different cultures.
Among the couples who are looking for this trips are the Germans. They travel to the Balearic Islands with family, groups of friends, with or without children and even couples opt for Mallorca for their holidays, and now also for their weddings.
That's why today's article is dedicated to favourite places to celebrate their special event, on the main Balearic Island, declared a World Heritage Site by UNESCO!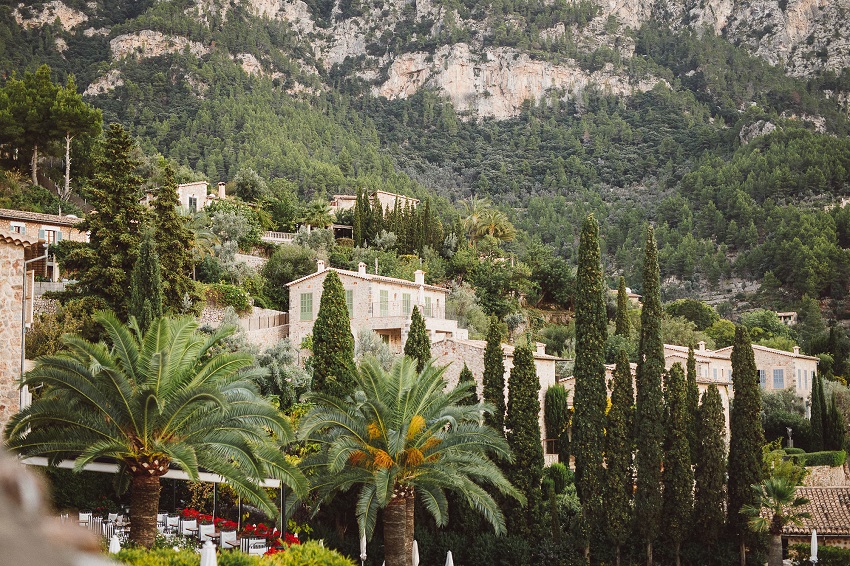 Why Mallorca?
For its diversity of places and landscapes: in the middle of nature with its crystalline waters and white sand, its mountain views among gardens, its vineyards and its spaces full of history, forming a magical environment to get married in Mallorca.
There are many places in Mallorca where you can get married in front of the sea, with numerous restaurants, farms and beach clubs that provide these incredible Mediterranean views.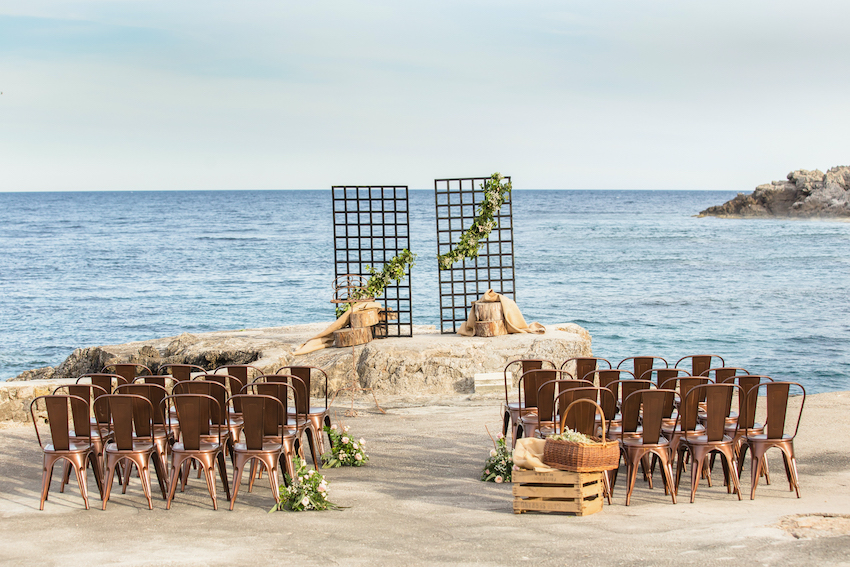 A privileged place is The Sa Cala Rotja, located in the touristic center of Canyamel, more precisely in the Capdepera's town hall in the Balearic Islands. The estate is easy to access to and has amazing seaviews, perfect to celebrate a wedding in  Palma de Mallorca or any type of event such as birthdays, congresses, incentive travels or product presentations.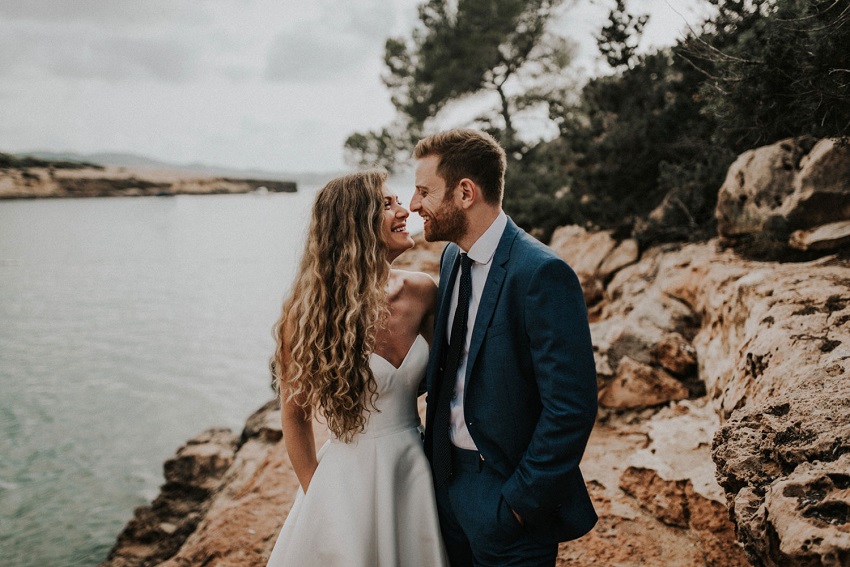 Among gardens
A dream comes true if you walk towards the altar through gardens, trees, plants and flowers of all kinds that make a fairytale wedding and provides all guests with such a wide area away from the stress and noise.
The Gardens of Alfabia, in Mallorca, will be your ideal place to celebrate your wedding in a unique way. There is an access to large roadways, an avenue lined with palm trees, a pergola with water games, stone hydria and a typical courtyard.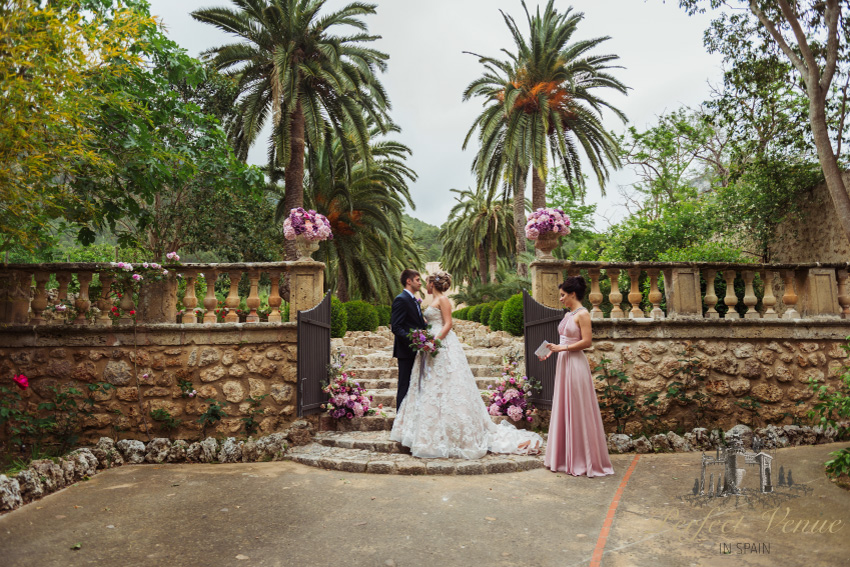 Wedding in venue with a lot of history
If you want a wedding full of symbolism or to get married surrounded by history is an ideal place. Castles, churches, cathedrals, palaces, farmhouses will give your wedding an incomparable and unforgettable beauty.
An emblematic place to celebrate your wedding with a lot of history on this fantastic island is the Finca Comassema, a centenary possession from 1229 of Jaime I, which is situated in the prehistoric village of Comassema, in the middle of the Orient valley. This Finca was declared a World Heritage Site by UNESCO in 2011.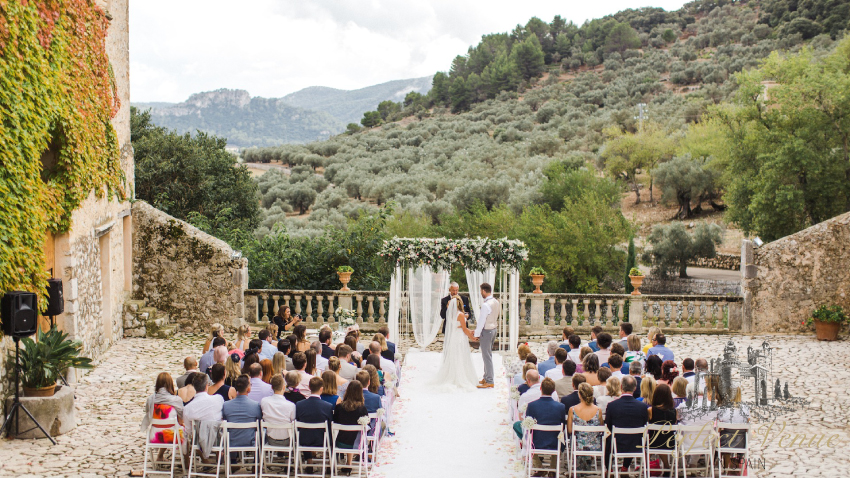 Mallorca offers an environment full of immense nature, and what better way than to celebrate your wedding in the mountains? The Tramuntana mountain has more than 90 kilometres of well-preserved olive trees, stone houses, lakes and reservoirs, a real treasure to get married to.
The Gran Hotel Son Net, a very elegant sanctuary overlooking this mountain range. A boutique hotel with restaurants, swimming pool surrounded by cabins, beauty center, and even a museum of contemporary art. What more could you ask for?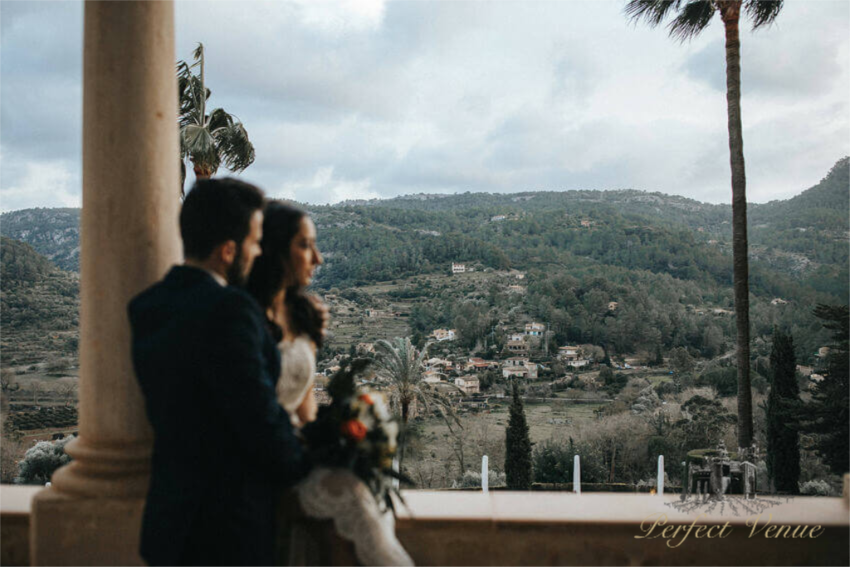 In the purest rural style
If one of your dreams is to marry among vineyards, know that the agrotourism is very popular and a very demanded option in recent times which Mallorca offers you. In addition, this island offers you typical wines to enjoy.
A place that inspires is Castell Miquel, among steep mountain slopes and green forests that make the place an authentic atmosphere and the most welcoming whether you are a wine lover or not. In addition, you will enjoy a catering with autochthonous products such as pa amb oli, brochettes, black olive pasta…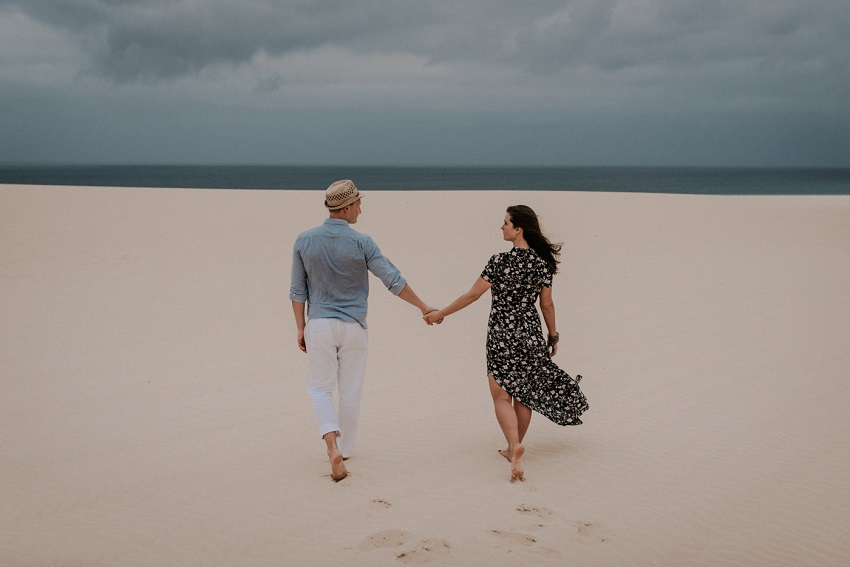 If you get married in some of these places you will enjoy in the right way your wedding because whatever space you choose, Mallorca is love at first sight!
Do you know a place with so much diversity?
____________________________________________________________________________________
Foto1: VividSymphony, Foto2: via Cala Rotja, Foto3,7: El Momento Perfecto fotografo, Foto4: Anna Alekseenko, Foto5: via Finca Comassema, Foto6: Meltem Salb fotografo.