Are you part of those who always dreamed to celebrate a romantic beach wedding? We are talking about a magic place, with the sea as background and your feet in the sand.
In Spain there are kilometers of coast and beaches of different types, a great variety of gastronomy on the coastal areas and a climate very pleasant. The problem comes from the fact that it is prohibited to celebrate an entire wedding on the beach in this country. But do not worry, because however you can not organise a wedding from the beginning until the end on the beach, you can have a beautiful ceremony and after that move on to the place for the banquet. For that, you have to have all the permits necessary from the town hall of the city where you want to hold your event and have everything in order to avoid unforeseen.
If you are thinking about having your wedding on the beach, below we give you some ideas and advices for it to be a hit.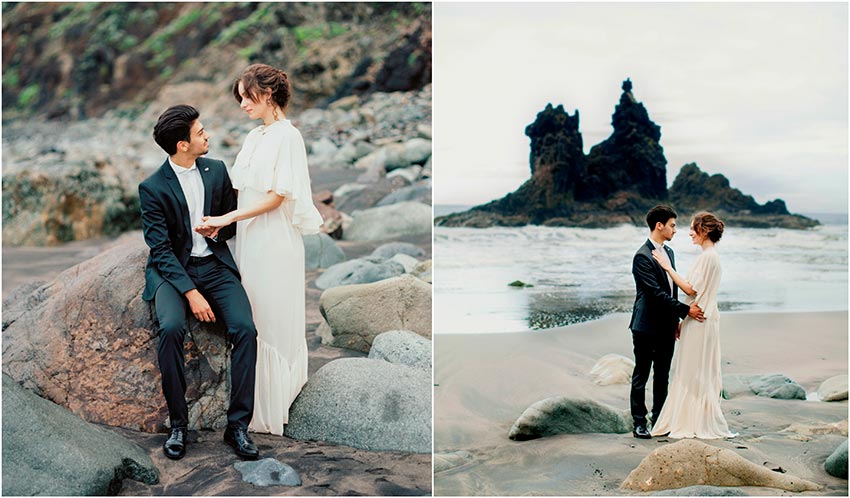 Advices to organize your beach wedding in Spain
Have an eye on the weather. Spain generally enjoys a pleasant climate during most of the year, especially on its Mediterranean and Atlantic coasts. However, we can not forget in this aspect, especially if the wedding is on the beach, since a windy day will be especially intense in an area like the beach, with little shelter.

Pay attention to the tides. It is important that you know if on the day and the hour you want to celebrate your wedding it is going to be high or low tide. This will determine the exact place where you will have the altar and the chairs.

The banquet venue. Since you will not be able to celebrate the whole wedding on the beach, we advise you to find a beach that is near or even next to a restaurant or a venue for weddings that suits you, so the transfer of the guests will be much more comfortable and you will continue having the sea in the views.

Dress code Weddings should be elegant, yes, but we can not forget that you are going to get married in the sand, so you should wear a comfortable dress and shoes and tell the guests. Or if not, why not get married barefoot?

Previous visit to the beach. Each beach is a world and has a different landscape. There are more and less beautiful areas, with rocks, trees … We advise you to make a prior visit to the place to choose the area you like more and decide where each decoration will go, if you have to put umbrellas, tables, etc.

Choose the most beautiful season and hour. In spring-summer you will be sure of the good weather and, if you do it at sunset, the sky will be beautiful.

Request the necessary permits. This point is the most important because, as we said at the beginning, it is mandatory that you ask for the permits to the City Council in advance.

Photography: Buenas Photos 
The fact that Spain offers so many beach areas is perfect for you to decide which part you like best, but it can also be overwhelming. Therefore, in Perfect Venue Manager we propose perfect places to celebrate a unique and very special beach wedding.
We propose you to celebrate the wedding in the beautiful town of Arenys de Mar, 43 km from Barcelona, one of the most beautiful beaches in Catalonia, where you can organize a ceremony to your liking from 800€.
In addition, you can celebrate the cocktail and the banquet in the restaurant that is located on the beach and specializes in seafood.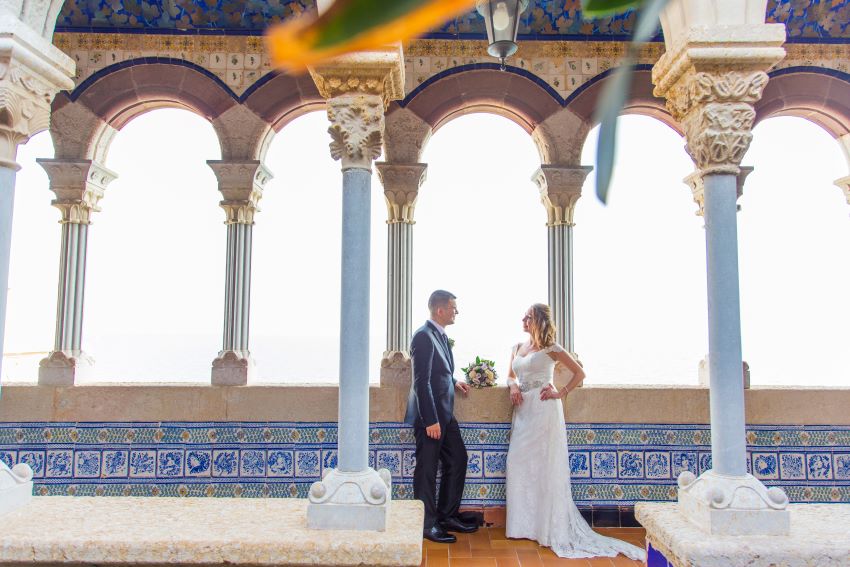 Hotel Sunway Playa Golf & Spa is a beautiful hotel located in the coastal town of Sitges, just a few kilometres from the centre of Barcelona. The hotel has 130 rooms and apartments perfect for guests to have an unforgettable stay, all very bright and with private terrace.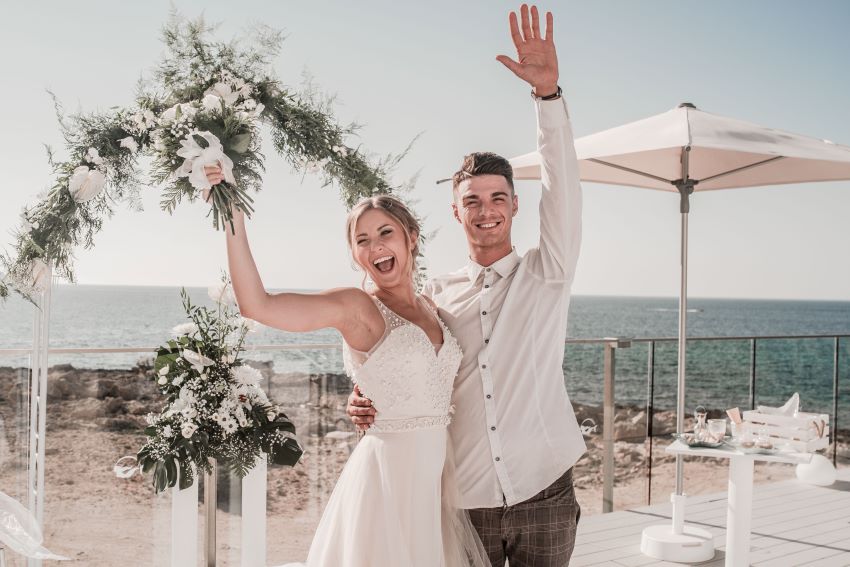 Sirenis Seaview Country Club is the perfect place to celebrate your wedding. This hotel in Ibiza has all the necessary facilities for any type of event, as it is located very close to the beach and has numerous spaces for banquets or snacks. Its chill out area is perfect for this.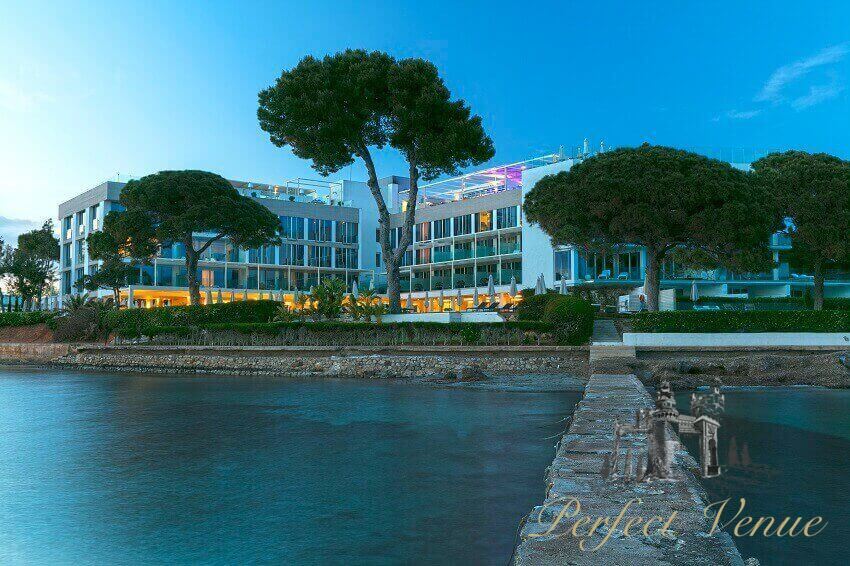 ME Ibiza is a fantastic resort located just a few metres from S'Argamassa beach in Santa Eulalia in Ibiza. ME Ibiza has impressive terraces and interior spaces where you can enjoy a cocktail outdoors or where you can celebrate a dream wedding.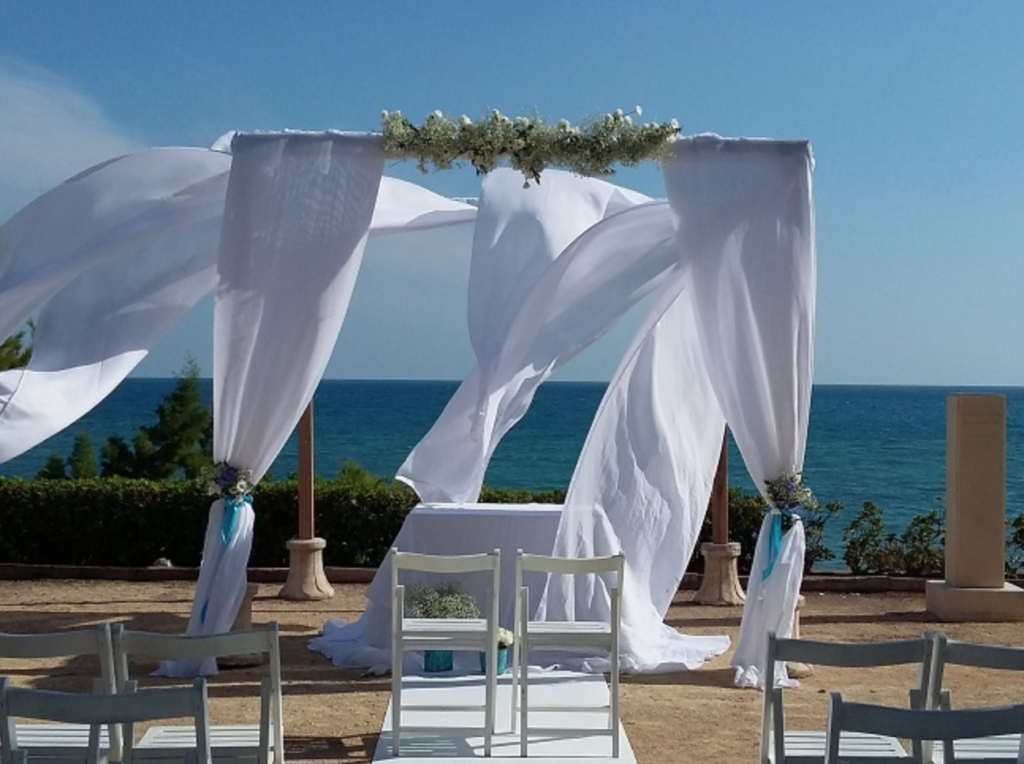 And what would you think about organizing a beautiful ceremony on the beach of Alicante, in the Valencian Community? It will be an unforgettable memory with these beautiful views of the Mediterranean coast.
You can choose the ceremony among several options, whose prices range from 955€ to 1655€, depending on the style of furniture, decoration and needs.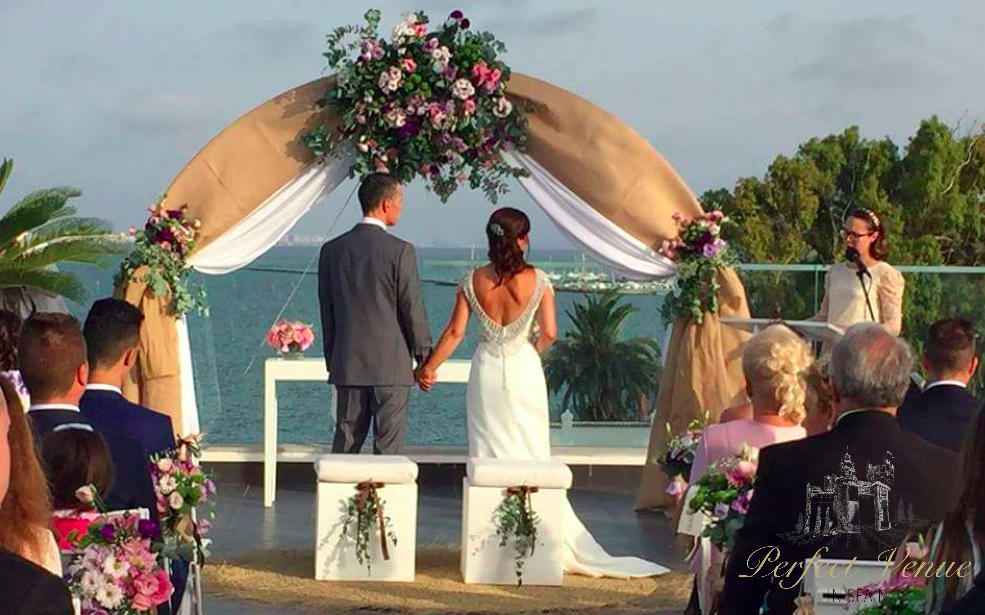 Miramar La Ribera restaurant has spectacular views that will turn your event into a unique and unforgettable moment. With an incomparable gastronomic offer, you will be able to enjoy in this restaurant a fusion of traditional cuisine and high quality avant-garde cuisine. An ideal place where to celebrate your wedding in an incredible space and with a very cozy atmosphere.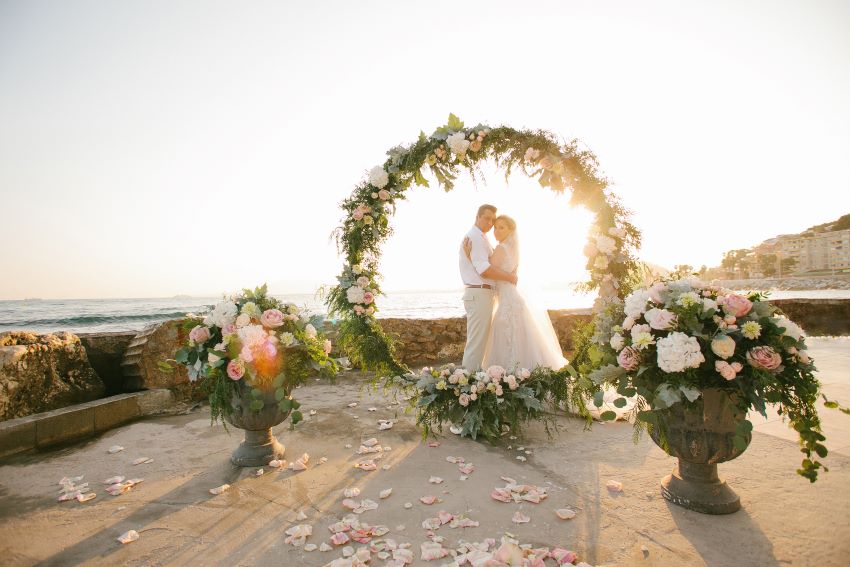 These are just some options to celebrate your romantic beach wedding in Spain. For more information, we will be happy to help you in our directory of exclusive spaces or at info@perfectvenue.es.