One of the key moments in the preparation process of a wedding is the moment when you pick the place in which you want the celebration to take place. 
We have obviously all dreamt of celebrating our wedding on a trip far away from home; for sea lovers, on a fantastic paradisiac beach, for nature lovers, in wonderful gardens or even in a desert, and for rural lovers, in a great country house surrounded by vineyards.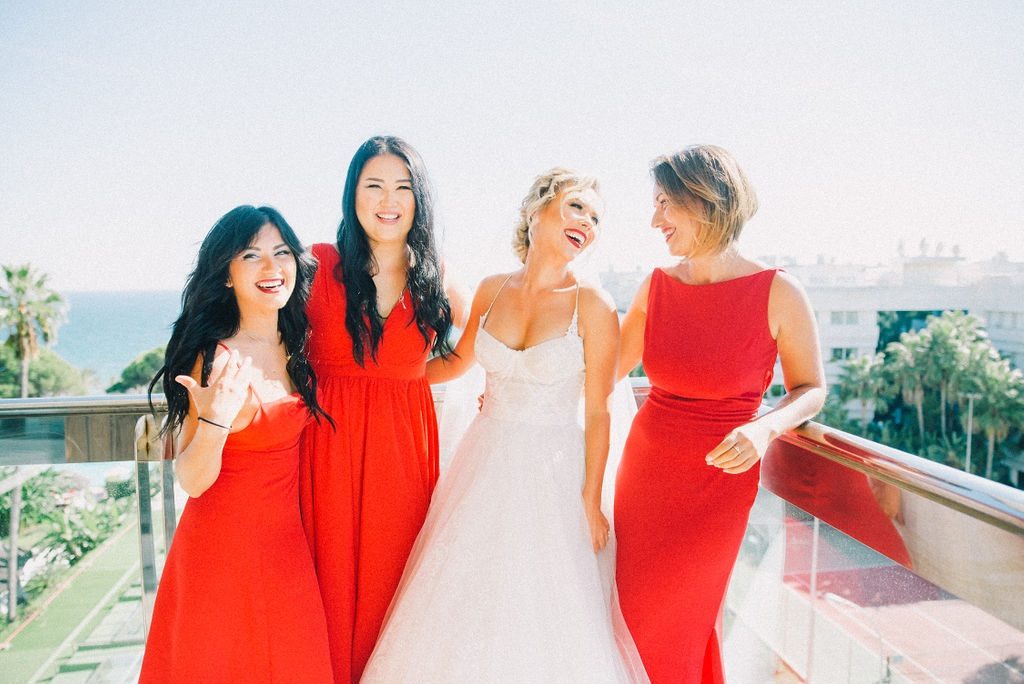 When facing the doubt concerning the choice of the destination, the bride and groom can take into account factors such as climate, due to which many people decide to celebrate their wedding on a cold winter day surrounded by snow whilst others will prefer the sun and the heat and chose to celebrate it on a summer day. Nowadays, celebrating a wedding is a trend, not only among couples getting married for the first time but also for those celebrating their silver of gold anniversary.
It may seem complicated to organize, and this is why many people do not succeed in fulfilling their dream. But organizing your wedding outside of your comfort zone is much easier than what you can imagine, and it has a great number of pros which you may not be aware of.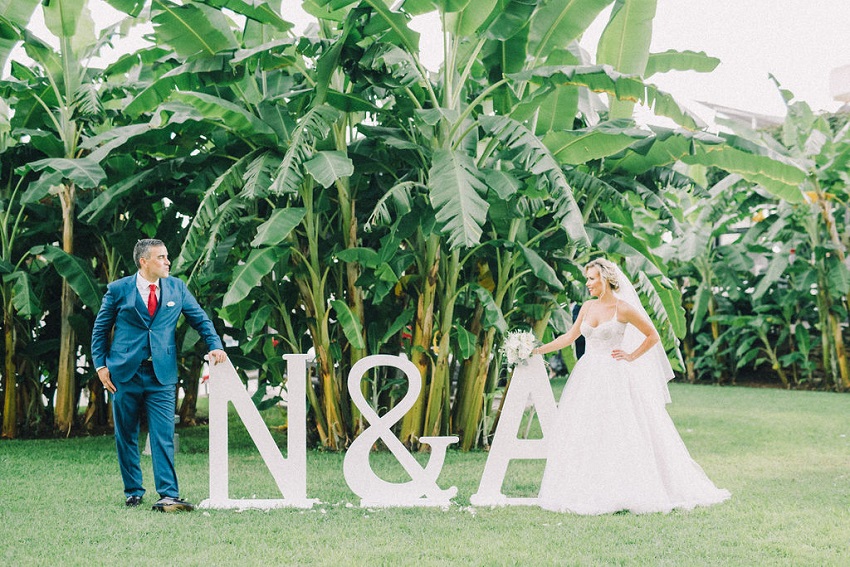 However, you also have to take into account the cons of organizing a union in a different destination, and even if there are just a few disadvantages, it is essential for you to be aware of them. 
First, we will start with the pros:
Do you know that you are going to have a unique wedding? Celebrating it in a distant place is always attractive and different. Forget about the typical wedding halls, you and your partner will appear in the middle of a forest, meadow, hacienda or resort, you can choose any destination in the world! 
2. You will invite only the most important and special people to you, since traditional weddings usually feature a huge number of guests, whilst in destination weddings the couple usually invites about 40 people, all of them not being able to take a trip and miss work days to attend your wedding. However, you can be sure that the people who will follow you on this adventure really want to be by your side on your special day. This way of doing will also make the situation much easier and enable you to avoid obligations!
3. You have probably never thought about the fact that the budget of a destination wedding could be lighter than for a normal wedding. Well, this is due to the fact that the wedding features less guests. Many destinations also have offers and special prices for this type of event and enable you to save enough money to invest in details for the big day.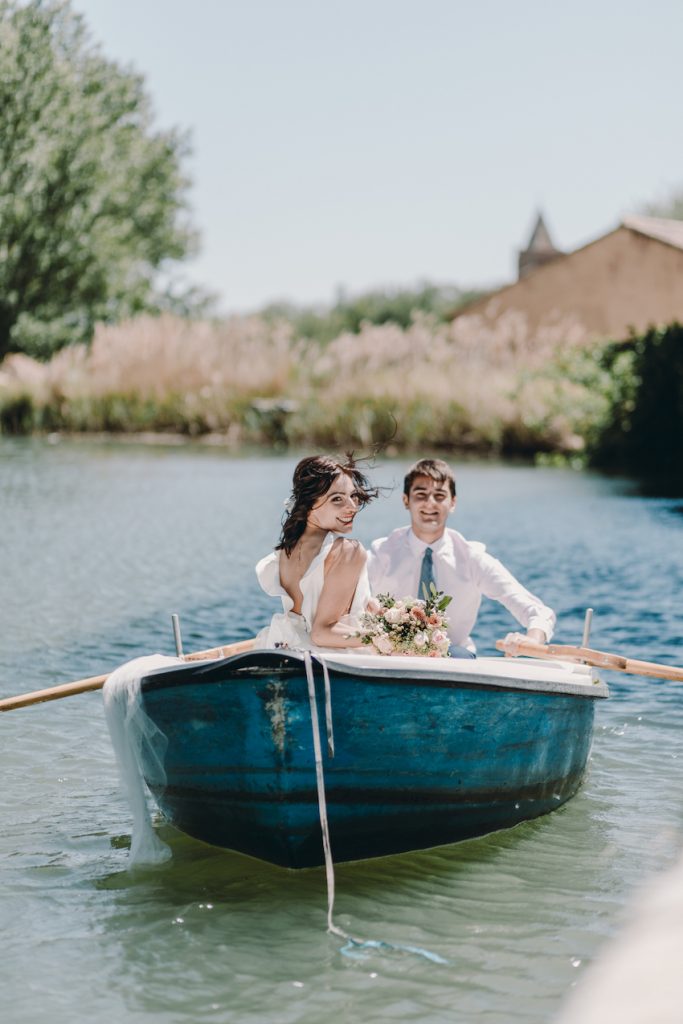 4. Going on a destination wedding will also enable you to take the most important pictures of your life, in the perfect scenery you have always dreamed to celebrate your wedding, visiting any type of place that goes through your mind and combining your celebration with a memorable and incomparable experience, getting to know new places, cultures and people, as well as typical gastronomy of the region you are in. 
5. Furthermore, you could take advantage of this trip to make your honeymoon, and even start it with your family and friends by your side, far from the routine, and enjoy more time to explore the place in depth.  
Now let's look at the cons:
You have to take into account the fact that many guests want not be able to travel to the destination you have chosen or to put time and will to come all the way to your wedding. This is why you have to be aware that only a small number of them will be present.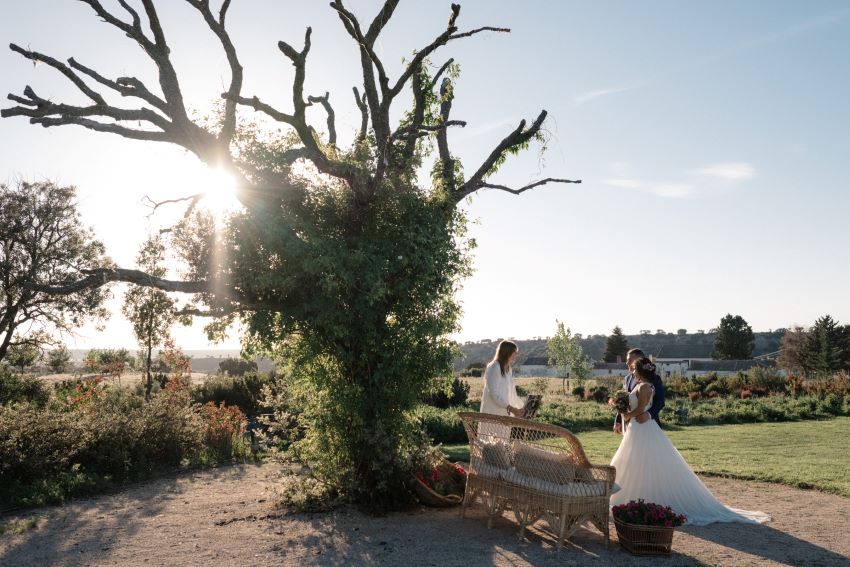 2. Perhaps the budget could also be increased somewhat due to the need to provide transportation for friends and families, as well as some vendors who are not present in the area such as decorators or make-up artists. 
However, although a destination wedding may cause some uncertainty or fear when it comes to organizing it, we have just showed you that there are more pros than cons in organizing the original destination wedding you have always dreamed of.  So, what are you waiting for?
_______________________________________________________________________________________
Photo1,2: Olga Kobuseva, Photo3: Regina Montano, Photo4: Kaleidos weddin.