The questions you should ask when you are booking a place
We are a few months away from one of the most beautiful and special times of the year for many people: Christmas. December is a month of celebrations, reunions, and above all, of the famous company dinners. We know that to organize a Christmas event with your stuff is not an easy mission, the same thing happens with  the date that best suits you all, the right space and that people are satisfied.
If this year is your turn to organize the company dinner, you may be experiencing  anxiety with all the things to plan and to keep in mind. It is very important to choose an appropriate place for dinner and it is a crucial step to be celebrated successfully, but in addition to need to make sure that the chosen space is the most suitable, you are also in charge of asking all those doubts that exist about dinner to the manager of the space or restaurant.
That is why, from Perfect Venue Manager, we want to make it easy for you and we have made a compilation of all those questions you should ask when you organize your Christmas dinner with friends or stuff … Here we go!
Availability and size
The first questions you should ask when you are organizing a company dinner that can seem obvious, but in many occasions we forget to ask them or do not ask them properly. The first of all is to choose a date that suits all diners 
Parking
Finding parking in Madrid is an odyssey all year, especially during Christmas, where the capital is full of tourists. Therefore, choosing a place that has private parking is always a plus and your workers and colleagues will be satisfied
To choose venue
This point is probably the most important and at the same time the most complicated. Choosing the right place to hold a company party is not an easy task, and there are some exclusive places to celebrate your Christmas holidays in Spain:
Gran Meliá Palacio de los Duques is a beautiful hotel located in the center of Madrid, very close to the famous Royal Palace. The hotel is perfect for every event.
It has 20 Suites, 20 Red Level rooms and 140 rooms, in addition to a wonderful and wide gastronomic proposal with three restaurants inside: Dos Cielos Restaurant, Montmartre and Coroa Royal Gallery & Garden.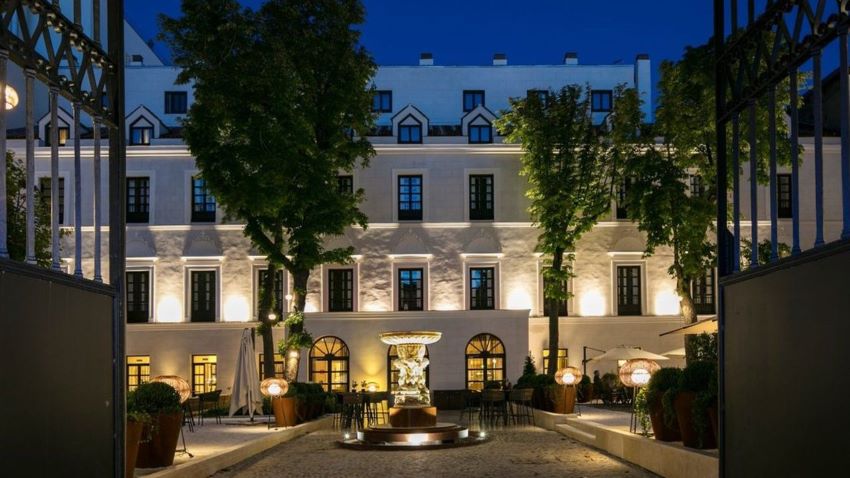 If you want your event to be in the north of Spain, specifically in Catalonia, Castell de Peralada is the perfect option. It is a place full of nature and history, but also has Peralada Resort, an oasis of leisure composed of a five star hotel, a casino and several restaurants.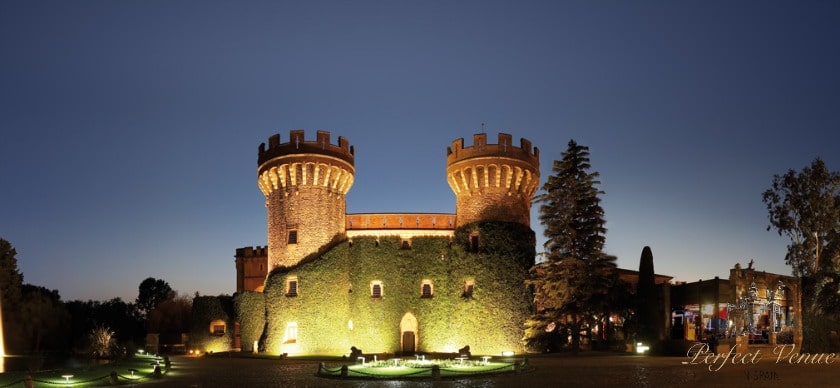 The Royal Tapestry Factory is located in the center of Madrid, very close to the Atocha station, and is considered one of the most important buildings in the city. Inside, it houses five spectacular rooms decorated to the smallest detail. All of them are perfect to celebrate a company party or dinner with an exquisite gastronomic menu.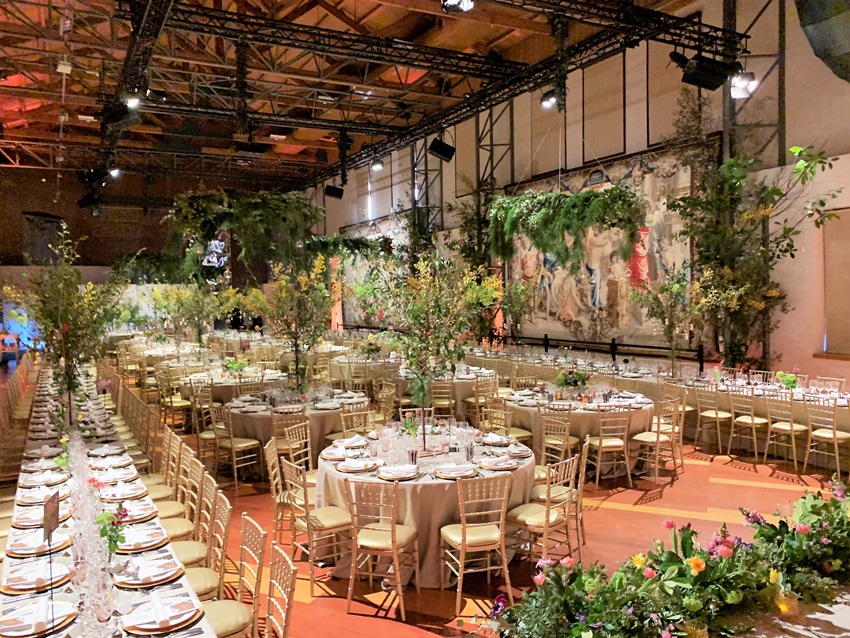 Food and drink
Food is a very important element in any Christmas dinner, and it is very difficult that after finishing the event everyone has been satisfied with food and drink. You should consider all options and be very aware of the priorities of each one, ask they to show you different menu tests: dessert menu, vegan offers and variety of wines. 
Have you already started preparing your Christmas dinner? If you  start doing that, feel stressed and need help to choose the most suitable space, contact us at info@perfectvenu.es We will be delighted to help you!