Christmas is one of people's favorite periods of the year since its one of the best parts of wintertime. Christmas parties are the occasion to gather with family and friends, especially when it has been a long time that you haven't seen them because of your very tight schedule or simply because you live in another city, far away.
In short, Christmas is always synonym of bliss, happiness and re-encounters but as well corporate dinners and reunions with your colleagues outside of work. Moreover, it is the perfect occasion to organize a trip out of your country and to get to know another culture and how people celebrate Christmas in another parts of the world…and what is better than to celebrate Christmas party in Spain! 
So, this year you were given the task to organize the Christmas events of your company? 
Don't get afraid! In Perfect Venue, we have compiled some advices and ideas that you should always keep in mind so that everything turns out perfect. Take a paper and a pencil…Let's go! 
Anticipation is key
When it is time to plan any type of corporate's event or trip, it is extremely important to organize everything in advance given that through the process, small setbacks always appear and you will have to resolve them one by one. Lots of places, restaurants and hotels are already reserved during Christmas time even before September, so waiting until the last minute is not a good option because when you will want to start to organize everything, there won't be space left in the place that you wanted. 
Make a budget
Having a budget when you are starting to organize everything is fundamental, especially if you need to take plane tickets or get accommodation in an hotel. Make an excel table with all the expenses and sub-divide them in parts : decoration, hotel, plane tickets, catering… And always remember keeping a part of the budget as a backup in case of emergency or if something changes at the last minute.
Choose the appropriate date
Getting to agree on the best day which suits everyone is not an easy task. When it comes to propose possible dates for the event, keep in mind various factors like the weather forecast or if there is some place left in the place where you absolutely wanted to organize the event or what are the cheapest dates for the plane tickets. 
Find an ideal place
This point is perhaps the most important and at the same time the more complicated one. Choosing the appropriate place to realize a corporate party is not an easy task, this is why you should definitely look for many options before taking the plunge and reserving seats. Hereunder, here are some of the most exclusive places where you can celebrate your Christmas parties in Spain: 
Gran Meliá Palacio de los Duques is a precious hotel located in the heart of Madrid, just next to the famous Palacio Real. The hotel is perfect for holding an event of this type since it counts with 20 suites, 20 Red Level rooms and 140 rooms in addition to a magnificent and large gastronomic proposal in its inside: Restaurant Dos Cielos, Montmartre and Coroa Royal Gallery & Garden.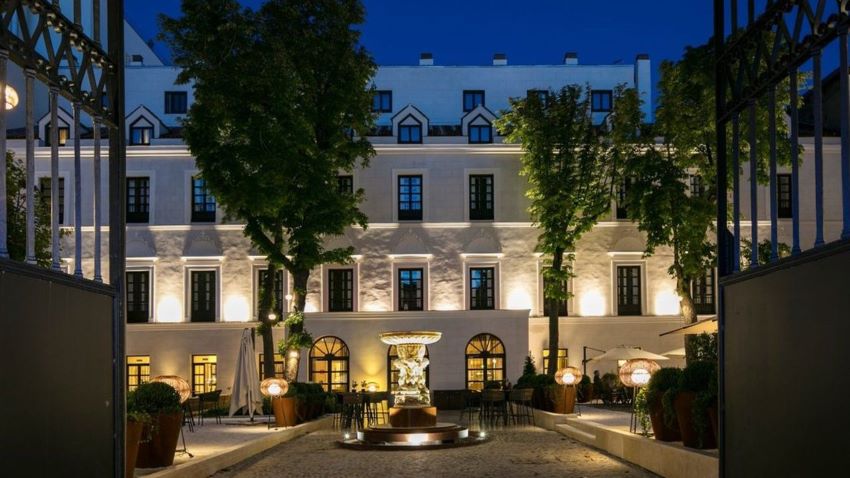 If you want your event to be in the north of Spain, specifically in Cataluña, the Castell de Peralada is the perfect option since it is a place surrounded by nature and history which moreover counts with Peralada Resort, a leisure oasis composed of a 5 stars hotel, a casino and various restaurants.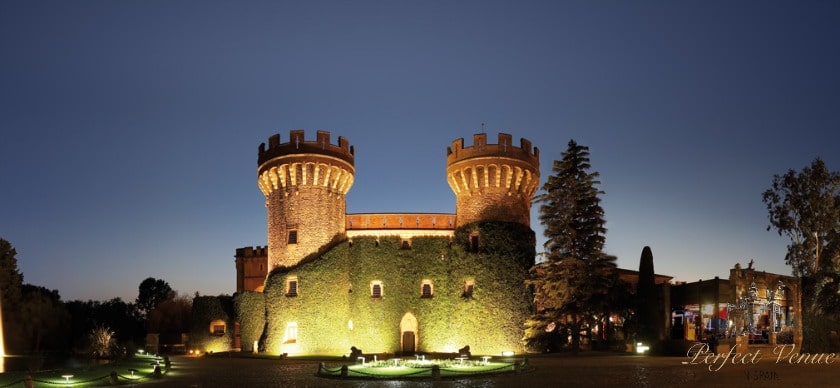 La Real Fábrica de Tapices is located in the center of Madrid, near to the Atocha station and it is considered as one of the most important premises of the city. In its insides there are 5 spectacular rooms decorated and tended until the smallest detail. All of those rooms are perfect to celebrate either a party or a corporate dinner with an exquisite gastronomic menu.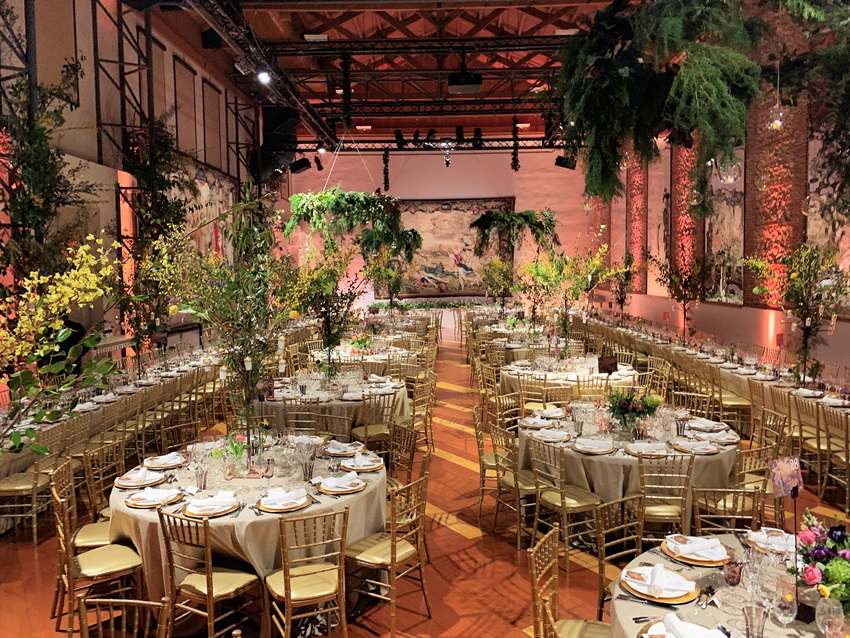 Options to eat or drink
Food is a key element when you organize any type of corporate dinner and it is not easy to please everyone. You need to be in keeping with all the different options and to be aware of everyone's priorities and try to present different menus: a dessert list, vegan options as well as different types of meats. 
Moreover, you will have to fix the price of the main drink, choose a good wine list and find free drinks after the dinner for everyone to enjoy themselves after the dinner. 
What to do after the event
An corporate event or party does not end the day after, otherwise it needs previous work, before finalizing everything. In the first place, you need to make sure that all the invoices were payed and that the place where everything was celebrated is impeccable after the party. You also need to check if all participants or the site owners were in conformity with everything. Moreover, you can create a Dropbox in order to send the pictures to the colleagues that were taken during the party or travel.

Did our advices helped you ? If you are organizing the Christmas celebration of your company and that you need help with the venue, do not hesitate to contact us through info@perfectvenue.es or on the internet.