The networking events are events in which several professionals of a certain sector meet or with the possibility of synergies to get to know each other and start a work relationship that may benefit them in the future. As always, one of the fundamental decisions at the time of planning is the choice of a perfect space for it, where all the attendees feel comfortable and in a relaxed atmosphere.
On this occasion, we will be in search of a transparent and comfortable space, in the center of the city or at least not too far away, perfect to be able to place several tables or even organize a cocktail.
For this reason, we bring you a selection of 5 exclusive venues for networking events that meet these requirements. Do not miss it!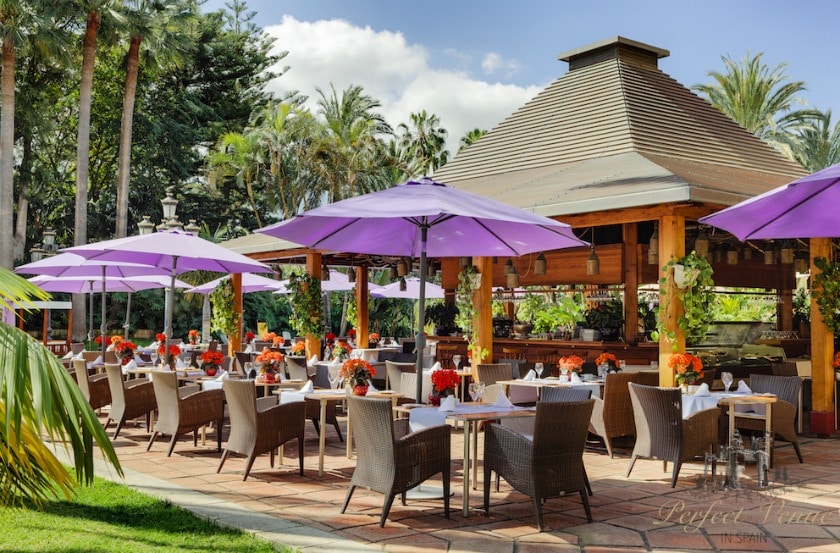 The Hotel Botani is a 5 stars luxury building located in the Canary Islands with capacity to hold an event of up to 1000 people. It has fully equipped rooms to hold a networking event and one of its greatest charms are the 25,000 m2 of gardens that surround the hotel.
It also has a parking, that is a point in favor, of course.
If you are looking for something different, do not hesitate to see this old textile workshop that today serves as a space for exclusive events. Daroca y Punto is located in the center of Madrid and has a capacity for 220 people.
It has 250 m2 and is located just 5 minutes from a public parking.
The Cielo de Madrid is a diaphanous space of 150 m2 with incredible views of the city, located in the Gran Vía street, in the Tower of the Palacio de la Prensa. In addition to the views, its strong point is its versatility.
It is perfect for smaller events, as it has a capacity of up to 50 people.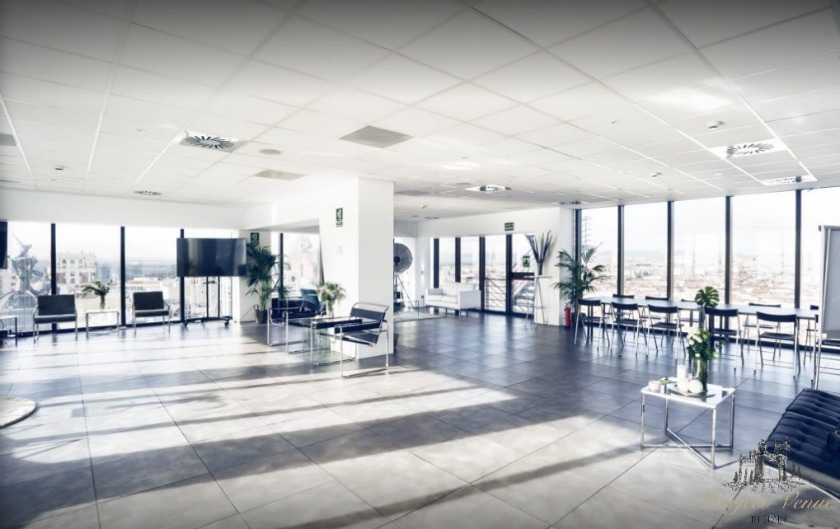 Another amazing space, always in Gran Vía street and with views that will leave you impressed, is this open space with many possibilities and capacity for up to 80 people. It has a modern and cozy design and offers menus ranging from 25 euros to 70 euros.
The best? The large window that surrounds its 160 m2.
5. La Casa de la Seda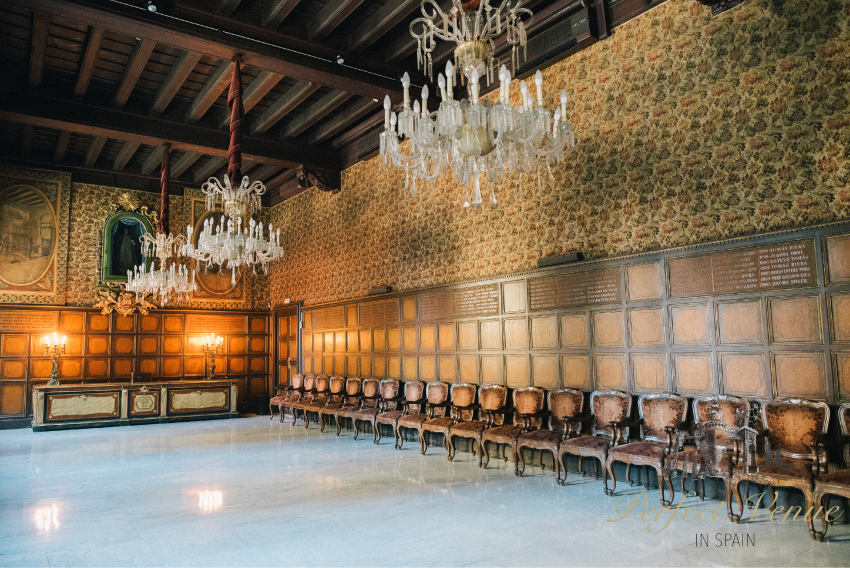 From Madrid we went to Barcelona, another of the most important cities in Spain and the nerve center of many businesses. The Casa de la Seda is an old guild house with more than 300 years of history and a unique style: silk walls, important pieces of art and joinery. In addition, it has diaphanous rooms to prepare an event for up to 100 people in a cocktail party and 84 in banquet.
As you can see, in Spain there are perfect and different spaces to celebrate this type of event, from an old workshop to a luxurious 5-star hotel. Now you just have to choose the one that best suits you by location, capacity and style.
Do not hesitate to consult more about these venues for networking events in our directory or by writing to info@perfectvenue.eu. We will help you to be a complete success!