One of the most magnificent and with the most charm venue, to celebrate a very special wedding in Spain.
If you are looking for the ideal venue to celebrate your wedding in Spain, maybe you had the idea to opt for a castle. They are venues with unique charm thanks to their centuries of history, most of them have big spaces and the majority have big gardens in which it it possible to put together assemblies.
Today, we introduce you to Castle Viñuelas, a recognised edification located in the protected natural area of Soto de Viñuelas, in the region of Madrid. It is possible that you heard about it, but today, we are going to analyze it deep down to know better this venue and its advantages.
1. It is located in Madrid
This is a fact that, although a lot of couples are looking for getting away from the city noises to celebrate their wedding, it is way more comfortable if the venue is near a city and an airport, to facilitate transportation. Even more if it is a destination wedding as the guests will come from far away.
This is why the Castle Viñuelas has a perfect location, no more and no less than a natural park, only 15 minutes away from Madrid and 36 minutes away from the airport.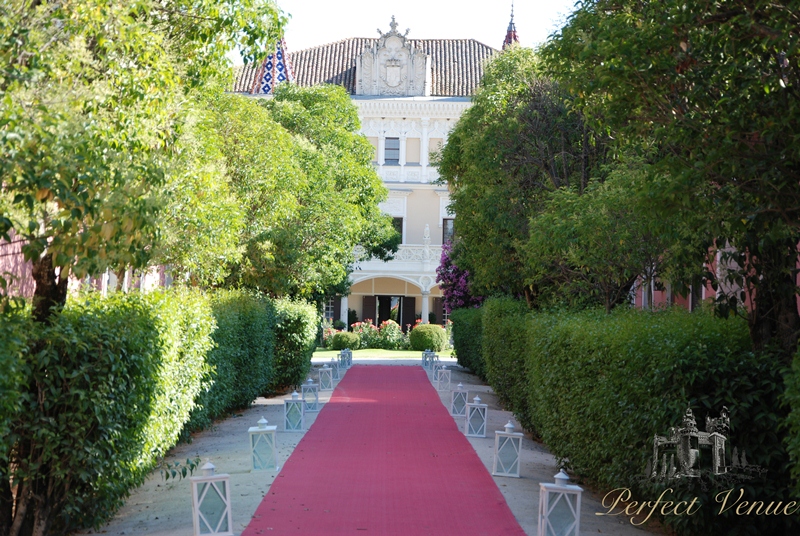 2. It can host weddings of large dimensions
Another advantage of this this wedding venue is its dimensions. In it, you can celebrate wedding from 90 people to 1000 people thanks to its large facilities. It has two beautiful pavilions, Caza and Fuente de Tena, which you can choose from, depending on the requirements of your wedding.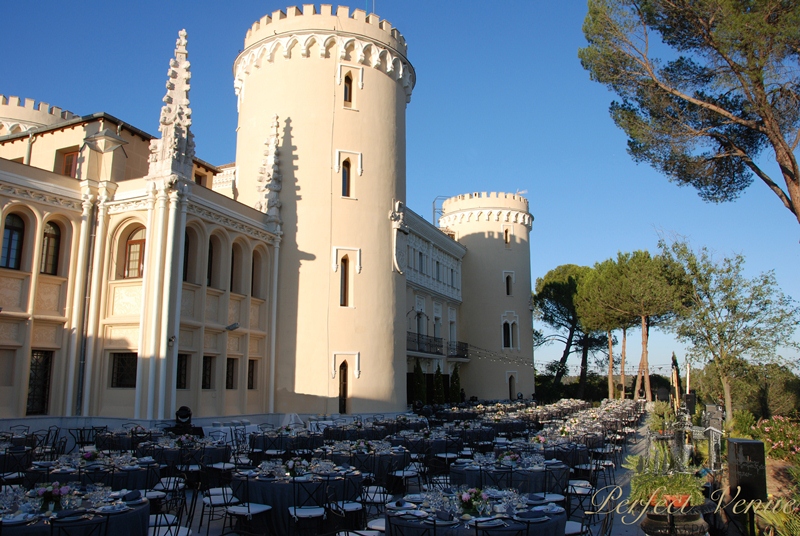 3. It has history
Like most of the antique buildings, Castle Viñuelas has this unique charm from historical places. Despite the fact that the current construction was done between the XVII and the XVIII century, the first datas of the castle are from 1285.

4. Imposing architecture
In addition to the interior and the gardens of the venue, you must take into account the architecture of the building, because if you celebrate an outdoor wedding, it will be part of the background of your wedding and will appear on the photographs. The Castle Viñuelas will not be a problem, since you only have to see the photographs to fall in love with this fortified palace and its crenellated towers.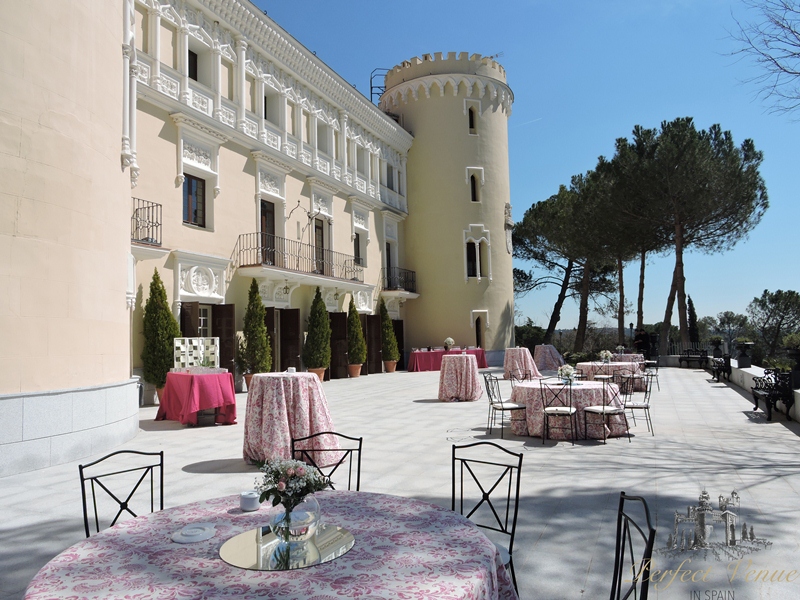 5. Accommodation nearby
Despite the fact that the castle does not have accommodation, you will find 15 minutes away a lot of options for accommodation, thanks to its perfect location.
6. Gardens with views
Sometimes, we think that when a venue has a garden and an outdoor area, it is enough to celebrate the ceremony or the banquet. But this is very far from the truth, since we have to make sure that the dimensions of this area, how it is cared and decorated and if it allows us to make the assembly we want.
The Vinuelas Castle has a huge area of perfectly conditioned lawns, an impressive dome as an altar and a viewpoint overlooking the natural parc that surrounds the space. Your guest will be breathless !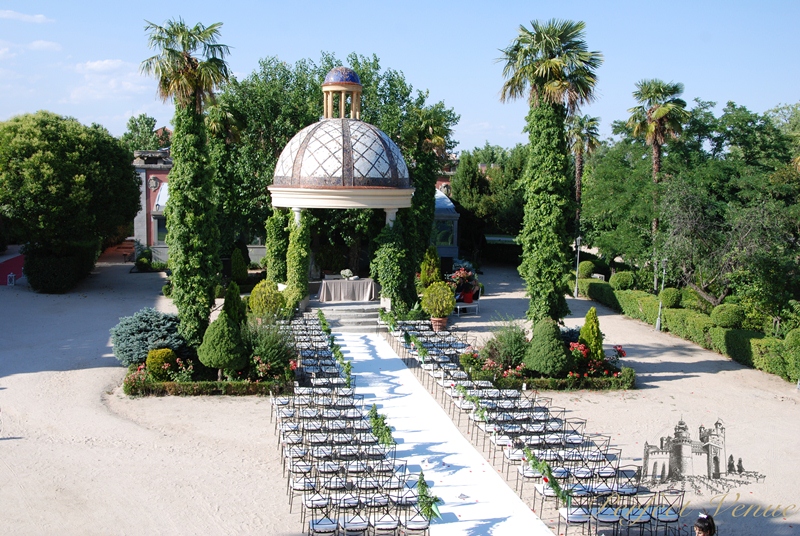 If you want to know more castles in Spain, visit our directory or contact us at info@perfectvenue.eu