The organization of a bilingual wedding is always a challenge, but at the same time it is a great satisfaction to ensure that the celebration is a success and that the guests are completely delighted. In this type of wedding, the families of the groom and the bride come from different countries and, in many cases, they can not communicate and understand each other in a common language. However, the celebration of a wedding is a very special moment for both the couple and their loved ones, so it would be a pity if some of the guests could not understand the ceremony or enjoy it in their mother tongue. Today we propose the definitive solution to this problem, which will ensure that your bilingual wedding is a success: a multilingual wedding officiant.
More and more couples are choosing to hire a wedding officiant capable of holding a ceremony in both languages ​​and communicating the emotion and joy of this day to all guests, who are also participants of this special celebration.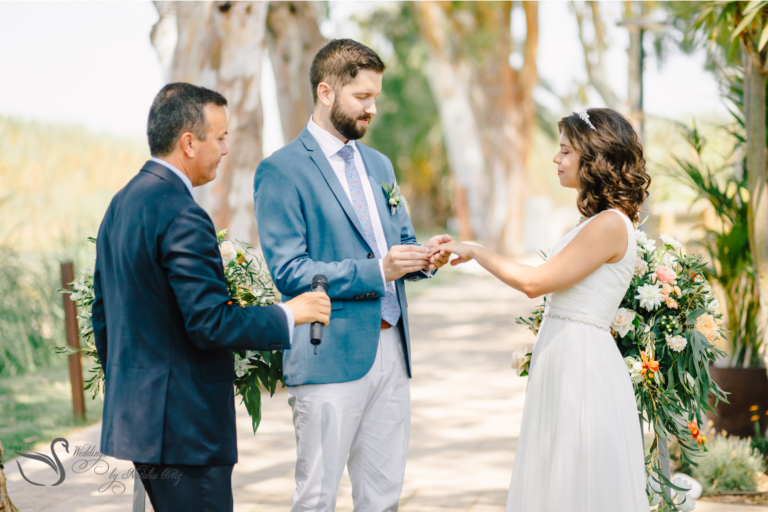 Anastasia and Richard decided to hire a multilingual wedding officiant to celebrate their beautiful wedding in Spain. Wedding planner: Wedding and Events by Natalia Ortiz / Photographs: Buenas Photos
Advantages of hiring a multilingual wedding officiant:
The couple will not have to give up listening to their ceremony in their native language, because although they are capable of understanding other languages, there is nothing like your mother tongue for a day as important as your wedding.
The guests will feel much more involved in the ceremony and will enjoy all the emotional moments, without missing a minute of the celebration.
It will encourage the union between the two families, since it is a ceremony celebrated in both languages.
The wedding officiant is fully bilingual and he is comfortable communicating in both languages, so he could celebrate the ceremony in a much more natural way and transmit that emotion to the couple and all the guests.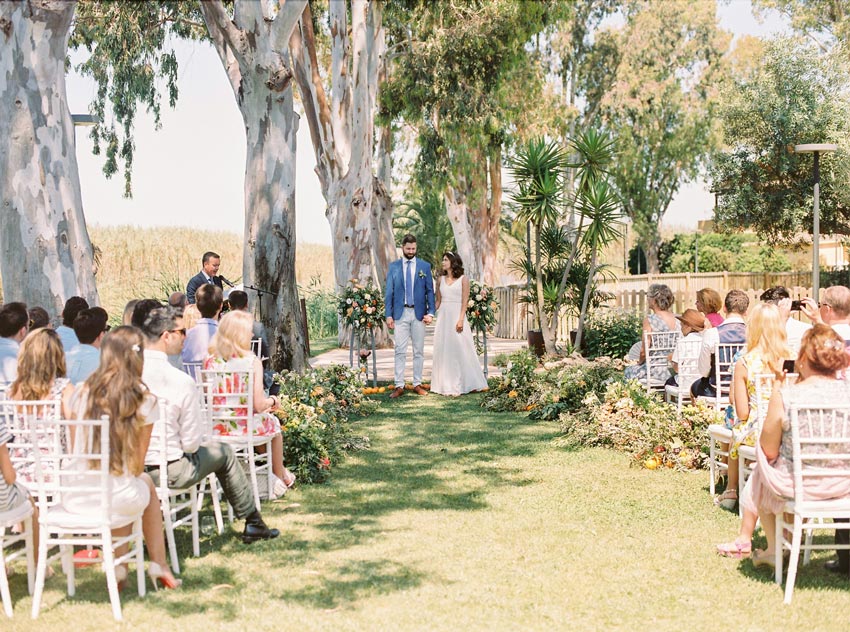 The guests of Anastasia and Richard wedding were able to enjoy every second of the ceremony thanks to this officiant. Wedding planner: Wedding and Events by Natalia Ortiz / Photographs: Buenas Photos
As you can see, hiring a multilingual wedding officiant is essential for your guests to enjoy the 100% of the beautiful wedding that you have been preparing for a long time has cost you so much to prepare and with which you have always dreamed. A wedding is a beautiful act of commitment and celebration of your love, but it is also a perfect event of union between both families, where many of your guests can finally meet and enjoy each other. The language limits will no longer be a problem thanks to the figure of the multilingual wedding officiant, so do not hesitate to add it to your list for the organization of your wedding. All your guest will be delighted!