I'm sure you too have dreamt about the moment they get down on one knee and ask you to marry them, it's only natural! Despite being an old tradition, it's still a tradition that everyone wants to have, and the moment is so romantic… even more so if the proposal is in Mallorca!
Did you know that this balearic island is one of the best places to celebrate both the proposal and the wedding day? Yes, due to the climate, the waters, the light and everything that Mallorca possesses, it just fills the air with love and romance.
Don't miss out on this article! We'll show you this fantastic couples proposal, so you can get inspired for yours. Because a proposal is obviously a must!
Do you want to join us to discover all the details? Yes? Well, we won't keep you waiting any longer!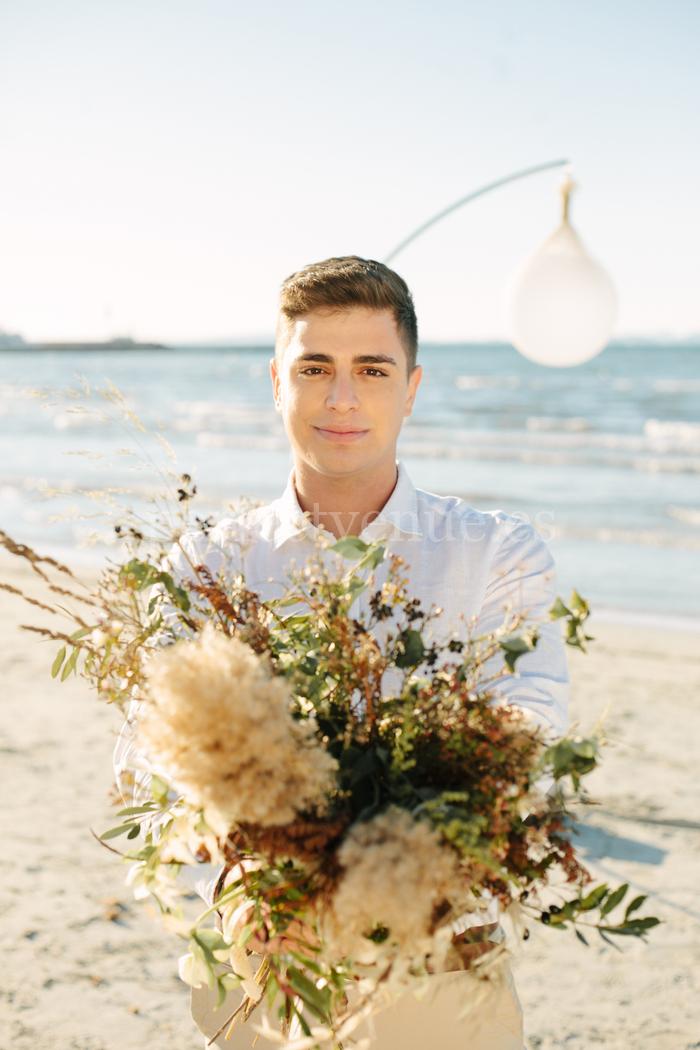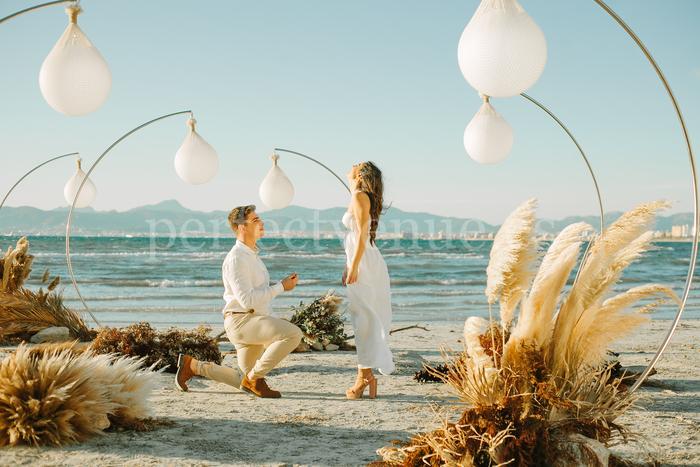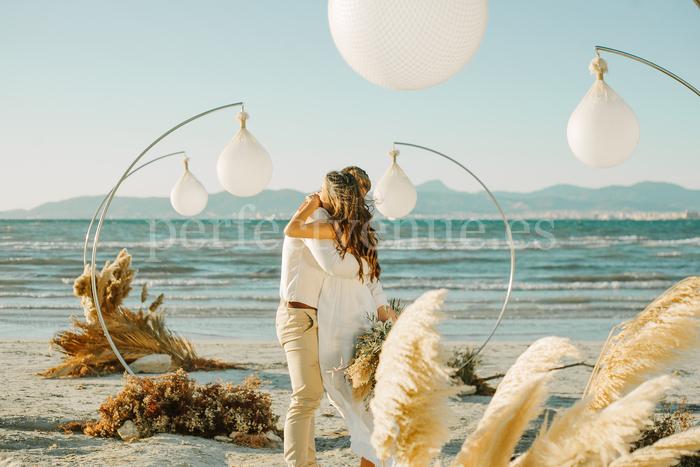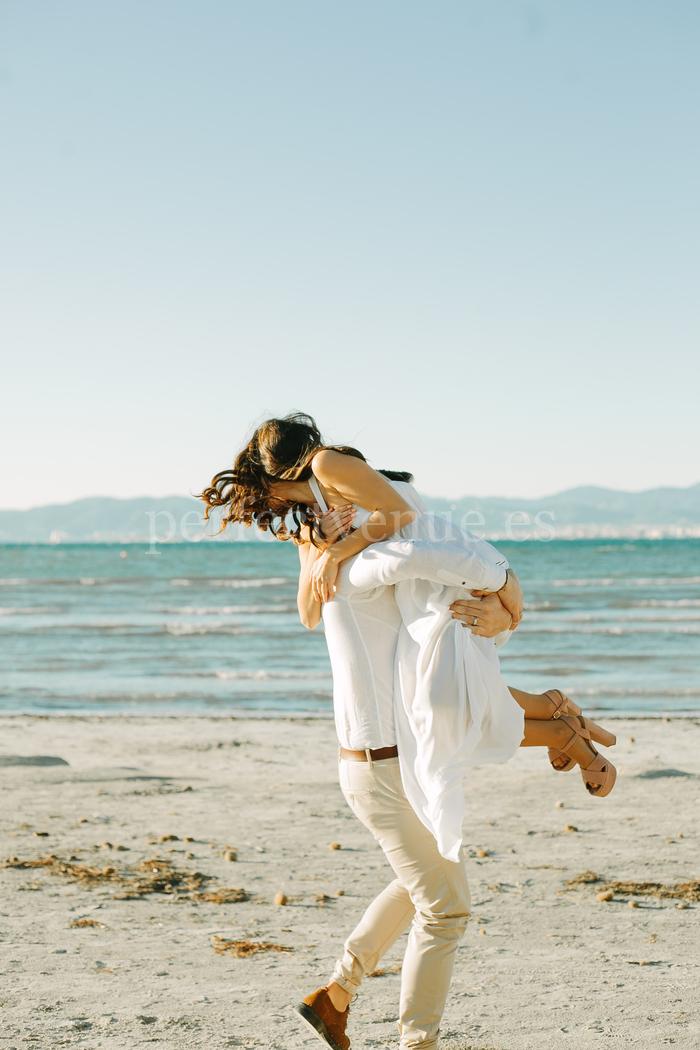 The proposal at sunset
The sun was setting, and at the most magical time of the day, the groom knelt down in front of the bride and took out the beautiful ring, with an exceptional decoration.
They both stood between metal semicircles, from which hung warm and romantic lights that changed colour, spheres inside a net that formed a kind of altar where the bride was surprised with her groom's question.
She, without a second's hesitation, said yes with laughter and they immediately became caught up in a long kiss and a warm embrace that ended with the bride being swept off her feet.
There couldn't have been a more magical setting
The groom knelt on the sandy beach with the sea in the background, which made for a memorable setting and spectacular photos.
The couple posed before the sunset, in the wooden lifeguard hut, amongst small lights on the ground and large suspended lights, as well as amongst plants, the well-known pampas grasses, which added an even more romantic and charming touch. These plants will also form part of the bride's big bouquet, which were accompanied by different types of green leaves.
Furthermore, they were able to enjoy incredible views that became scenes to remember.
They made their proposal such an experience!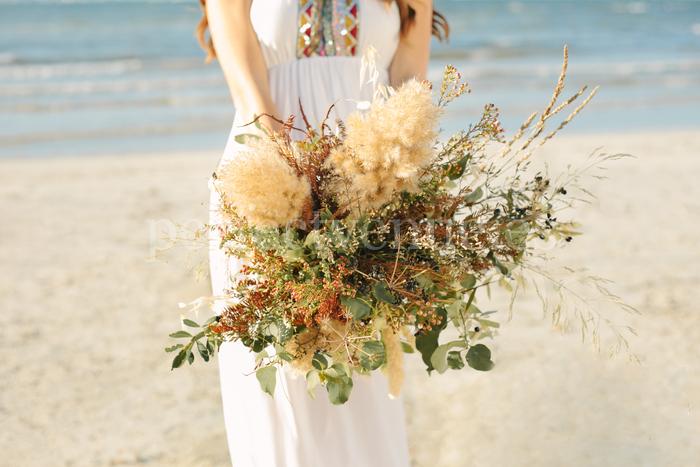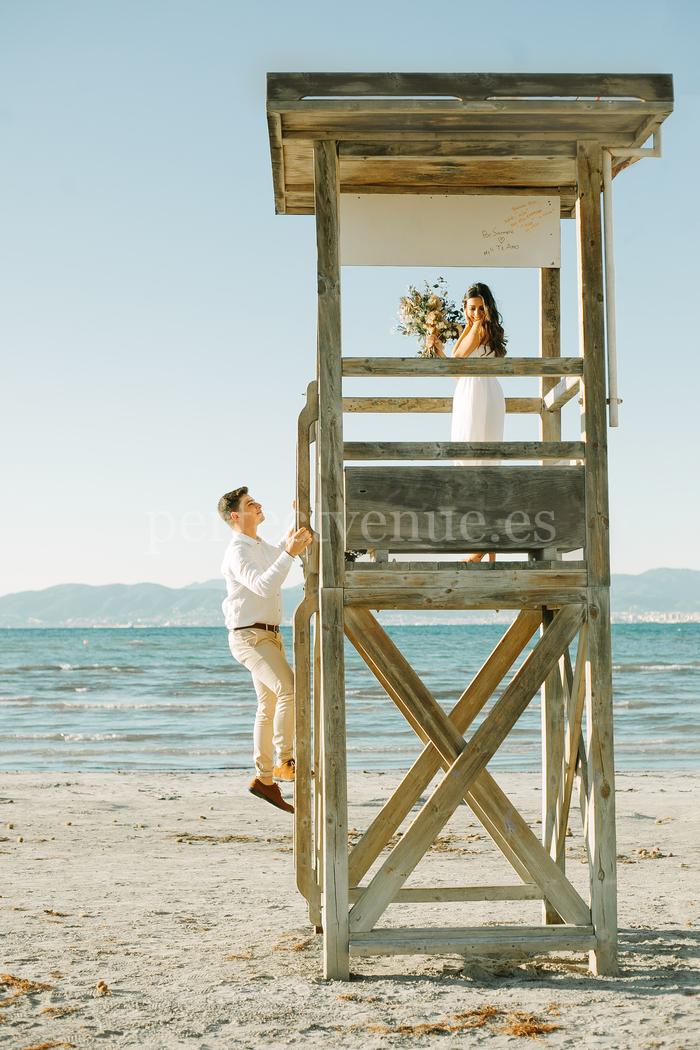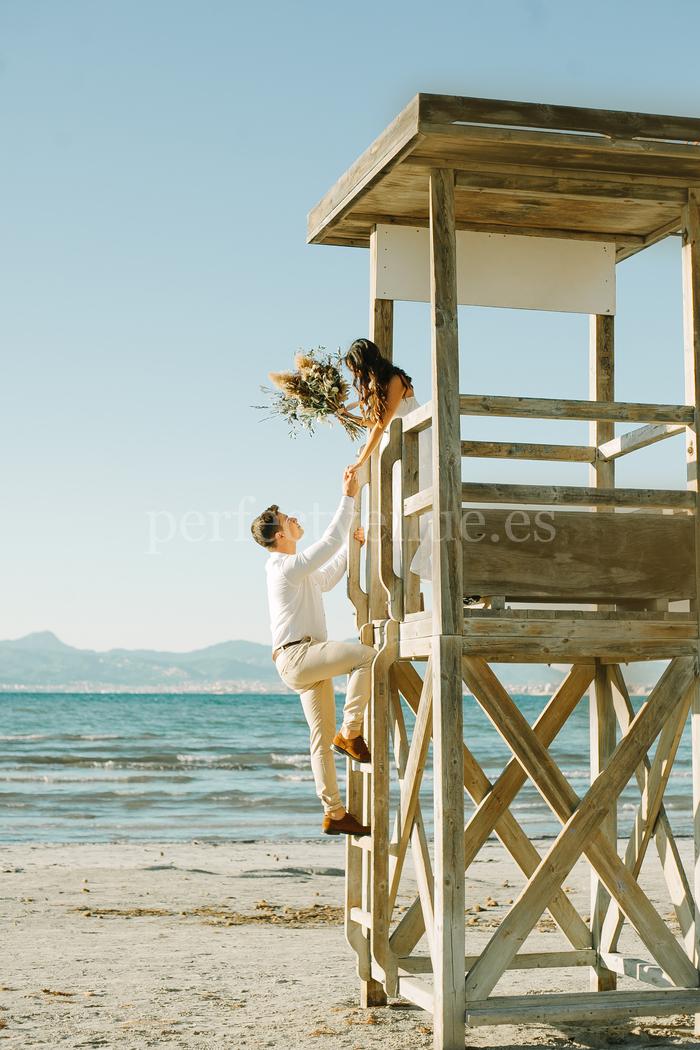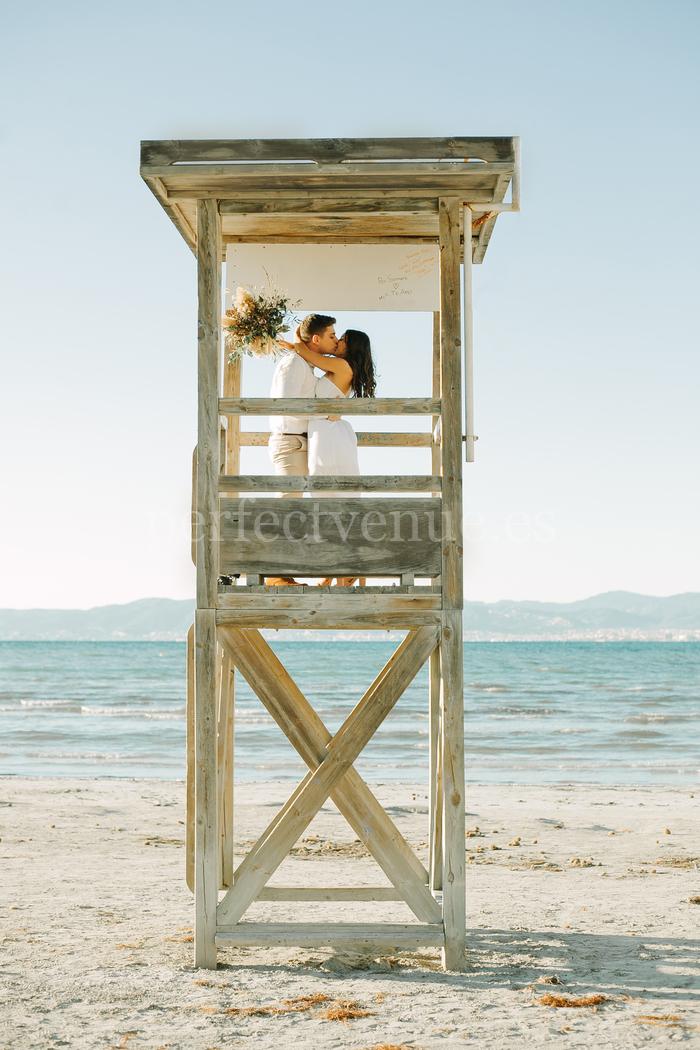 Style in keeping with the special moment
The outfit chosen for this special day was, for the bride, an elegant and simple white dress, very bohemian and romantic! It was tied at the neck and had an ethnic geometric pattern on the chest, which perfectly matched the mallorcan setting.
She complimented the dress with a pair of comfortable beige platform sandals, which allowed her to walk comfortably on the ground.
As for her hairstyle, she chose to wear her hair completely loose with light waves. And as for the make-up, it was a natural and romantic work of art that allowed her natural beauty to shine.  
On the other hand, the groom chose a white shirt with beige suit trousers and shoes to match the belt: ochre-coloured with suede fabric.
Both elegant and very mallorcan, perfect for the occasion!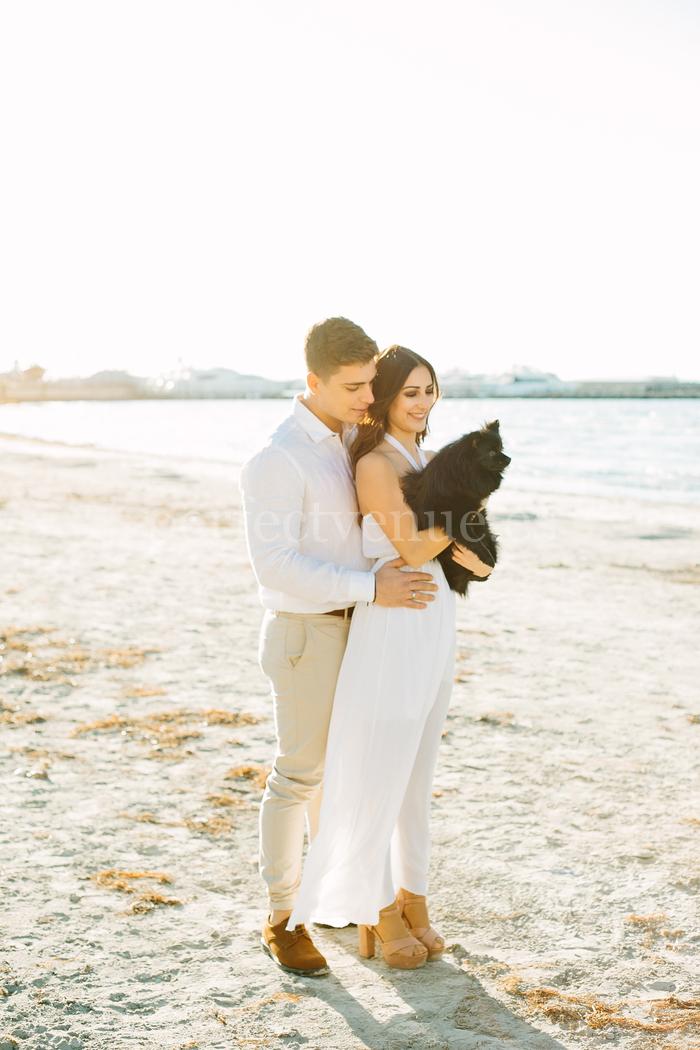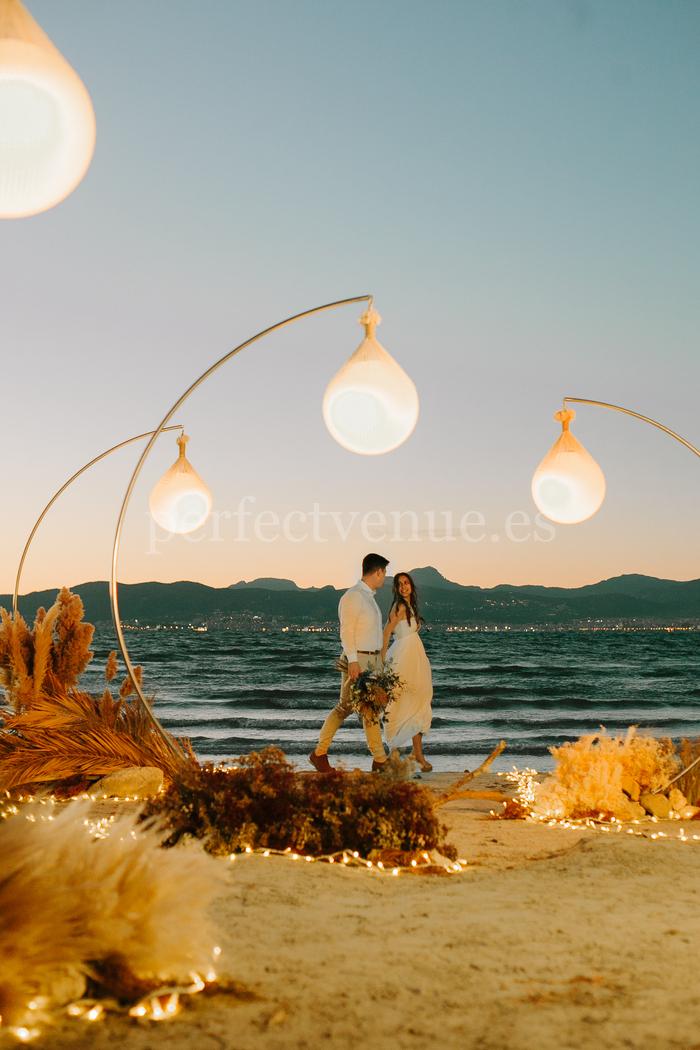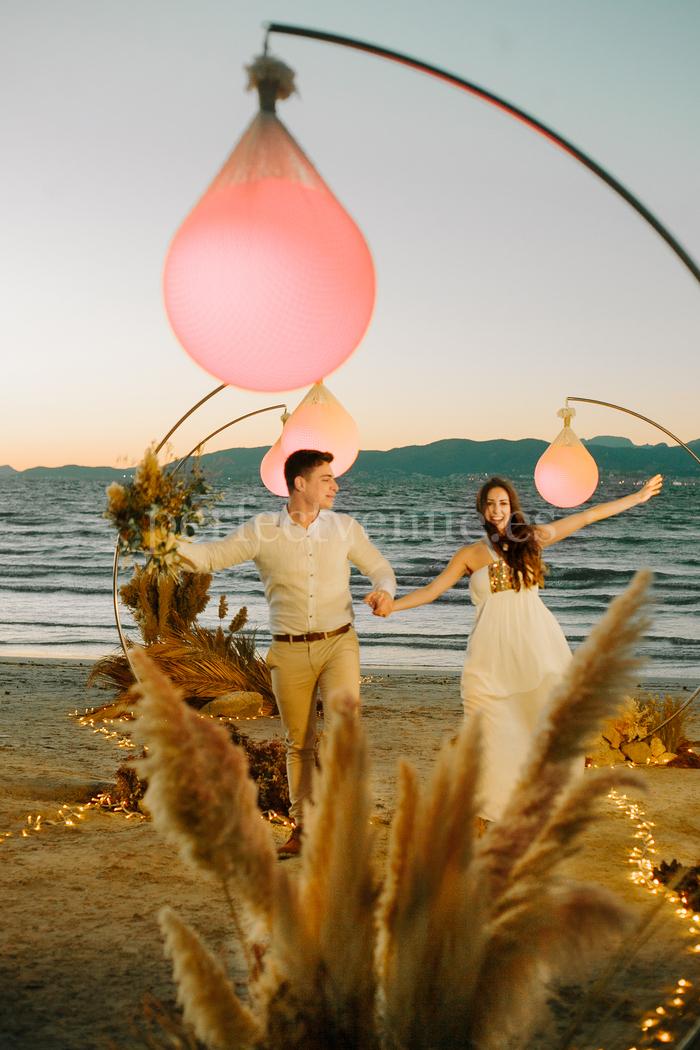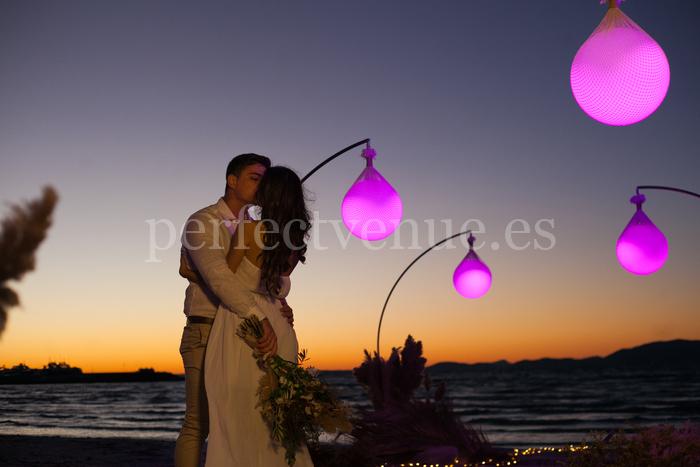 A most memorable evening!
At this very important moment that symbolises a new beginning in life, the couple decided to bring someone very special along with them: their dog, who they posed with to make the memory last forever. 
Long live love and beautiful proposals! And this stunning result could not have been any other when the Wedding Planner in charge of organising this engagement was Natalia Ortíz. 
At Weddings and Events by Natalia Ortiz we're always ready to organise your proposal so that this life milestone will become a beautiful memory forever. Let's get started with your preparations!
If you are looking for more inspiration, you can't miss these fantastic ideas for an autumn proposal or perhaps for a proposal in a garden on a cold winter's night. 
We look forward to seeing you at Perfect Venue!
Credits:
Wedding Planner: @nataliaortizwed @perfectvenue
Photographer: @tanyavasiliuk
MUAH: @bel.stylist
Lighting: @the_balearic_lighthouse
Flowers: @en_la_floreria