Are you preparing a party for your son or daughter and are searching for the best places for children's parties in Madrid? Well, you are in luck, because here we will tell you the best spots to celebrate an original birthday party in the capital.
We know that it is very important for you that everything goes as well as it can for your little one, so this is why we have divided this article into different sections, so that you can choose the venue for your celebration according to the birthday theme that your child would like to have.
Aside from the place that you choose, note that, your guests won't stop running, jumping and moving around and they won't stop playing, so this is why whatever your choice is…  you will get it right by choosing any of the venues below!
Tell us which one you like!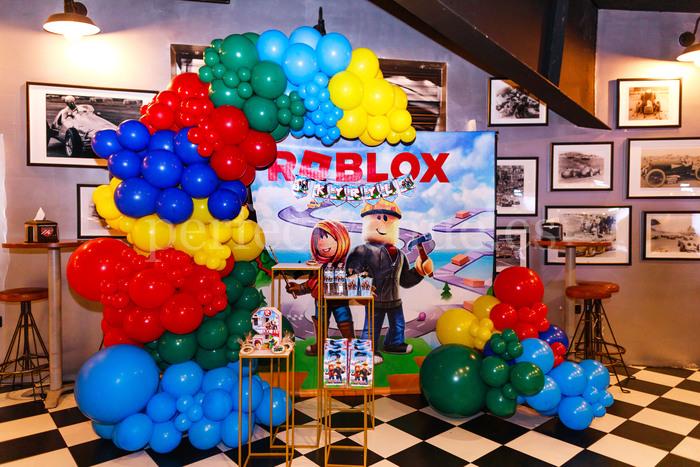 Children's birthday party in one of the children's party halls of Madrid
Yes, children's party halls in Madrid are a safe bet, and everyone will enjoy the ball pits, face painting, mini disco, clowns, and even animal movie characters in costume.
These halls can be found in all Spanish cities, they are also specialised in children's celebrations, which means they offer extra services like costumes, activities, supervisors, snacks, cake…
The children will go crazy with happiness when they step into the room, and they will feel as if they are in a toy paradise… they will leave exhausted and sleep better than ever!
Here are the best kids party halls in Madrid:
Sala Happy Planet

Sala Ojo Loco
Baloon
Diversión Party
El Planeta Ilusión
Smileroom
Celebritys
La casita de Mon Petit Monde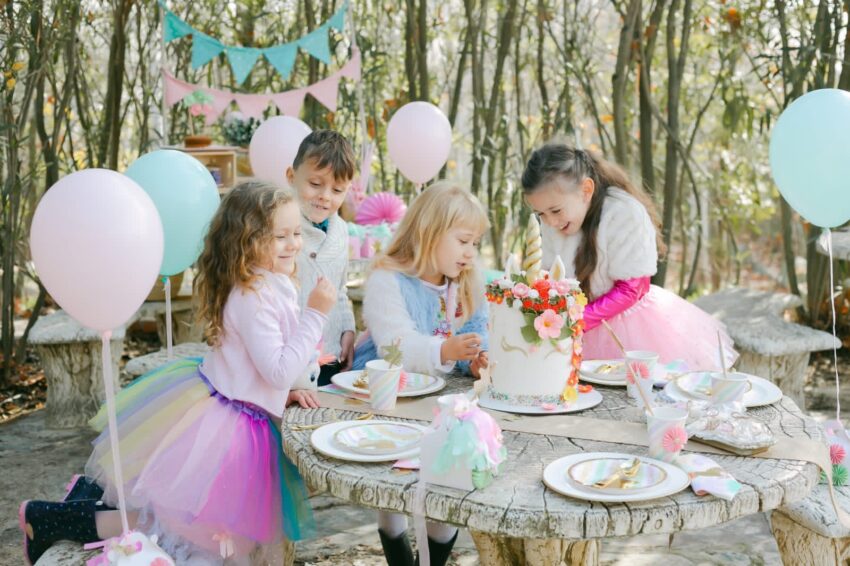 Children's party at a zoo in Madrid
A zoological park is one of the most special places to celebrate a birthday. The kids will enjoy contact with nature, and above all, the surprising animals that will surround them.
The majority of zoos have special offers for this type of birthday event, as well as usually offering a guided tour and educational activities which the children will enjoy whilst they learn things about their favourite animals. 
And the best part is that a number of adults can enter free to accompany the children!
Here are the best zoos in Madrid:
Zoo Aquarium 

Faunia
Safari Madrid

La huerta de Carlos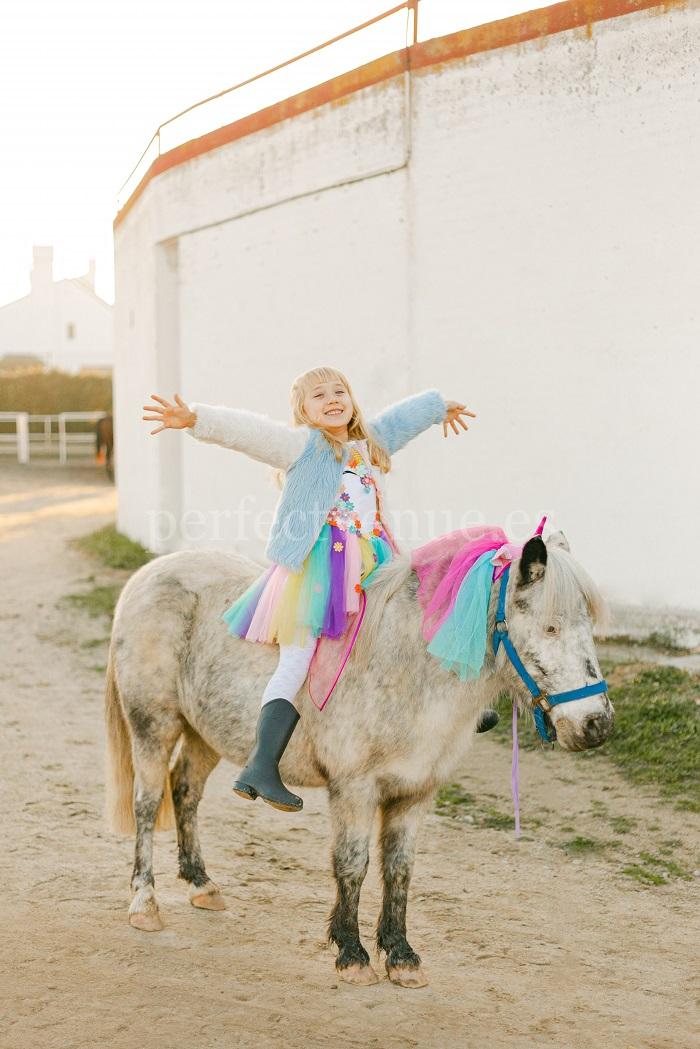 Children's party at a horse riding stables in Madrid
Celebrating a birthday surrounded by horses is a spectacular, unforgettable experience, and all kids love horses!
They will be able to ride them, have a class and learn a ton about these animals, brush them and even do activities like painting horseshoes and jumps. 
After a long day, the kids can enjoy a snack and finish with some dancing and sharing sweets and gifts. The guests will remember this as one of the most special birthdays!
Here are the best horse stables in Madrid:
Hípica Dehesa del Prado
Escuela de equitación Pony Club. Perales del río
Hípica La Colina
Horse Riding
Hípica la Moraleja
Kids party in an escape room in Madrid
Escape room games are another unique possibility for celebrating your child's birthday if they love mental and physical games. In these locations, they offer activities full of surprises, in which the kids won't have a moment of boredom.
A party where you have to pass all types of tests, like puzzles, jigsaws or riddles with the goal of escaping the room. They usually have educational activities which will allow them to learn while they laugh and celebrate. 
This type of venue also usually offers adapted menus and cakes for this type of party. Imagine how good it feels to blow out candles after having escaped the room!
Here are the best escape rooms in Madrid:
The Room Escape 

Cubick
Aventurico
The rombo code
Emotion!
Coco room
Linked minds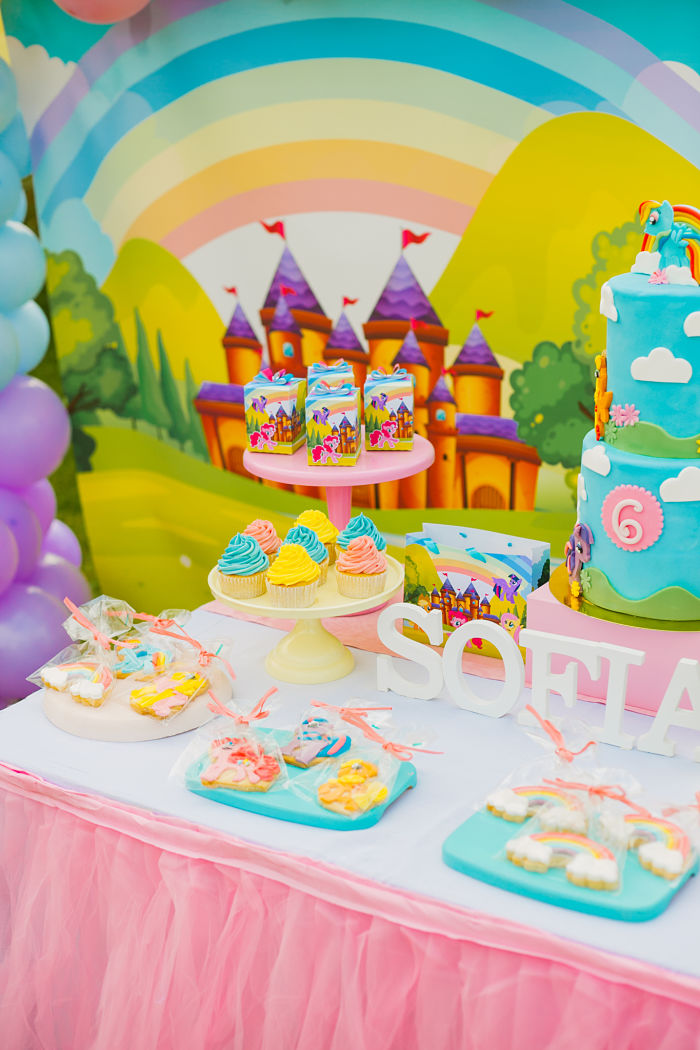 Kids party at a children's leisure centre in Madrid
Without a doubt, the preferable option for little ones is a leisure centre, since these are filled with ball pits, bouncy castles and trampolines, among lots of other things.
In many of these children's leisure centres, they offer a supervisor service that always accompanies the children. The options that you can choose are very varied!
Here are the best children's leisure centres in Madrid:
The Magic Forest

Columpio Playground
Micropolix
Alopeke
El Planeta de los niños
Periquitos
Playground Cokoroco
Dinopeppino
Kangaroo's
Children's party at a park in Madrid
If the weather allows, celebrating a birthday in a park is one of the best options possible, since here the kids will have space to run around and play freely whilst they enjoy nature, fresh air and sun. 
Furthermore, lots of games and activities can be organised that guarantee fun. Madrid's parks are full of slides, swings, zip wires and everything you can imagine!
And the best part is that this type of party is permitted in public parks!
Here are the best children's parks in Madrid:
Parque infantil Aviocar

Parque Europa
Parque La Cuña Verde en la Latina
Toboganes de Madrid Río
Parque Oeste
Parque Quinto de los Molinos
Casa de Campo
Parque Juan Pablo II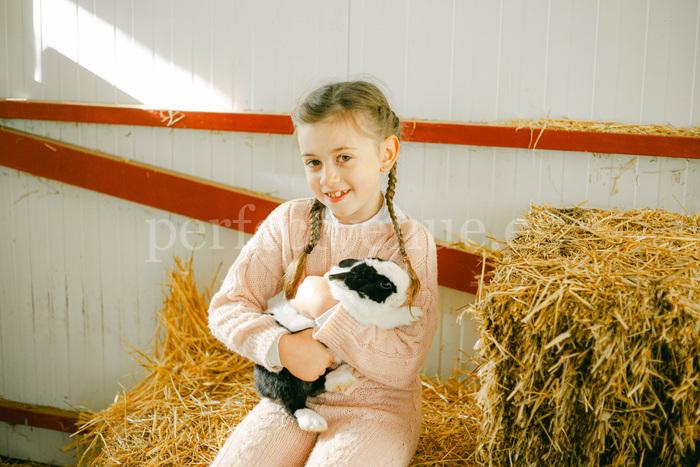 Kids party at a farm in Madrid
Celebrate a birthday surrounded by nature, in a location with a farm that has an endless amount of activities to do, meaning that the party will be an incomparable experience. 
And no wonder! Because the children will be surrounded by animals, they will learn about them, they will make their own bread, ride horses, they can do zip wires and play a load of farm games like: egg races, wheelbarrow races, pin the tail on the donkey, throw the piggy, whats the time mr wolf or hot eggs game. The most unforgettable birthday!
Here are the best farms in Madrid:
Granja El Enebral
Granja la Tejera de Lozoya
Granja Escuela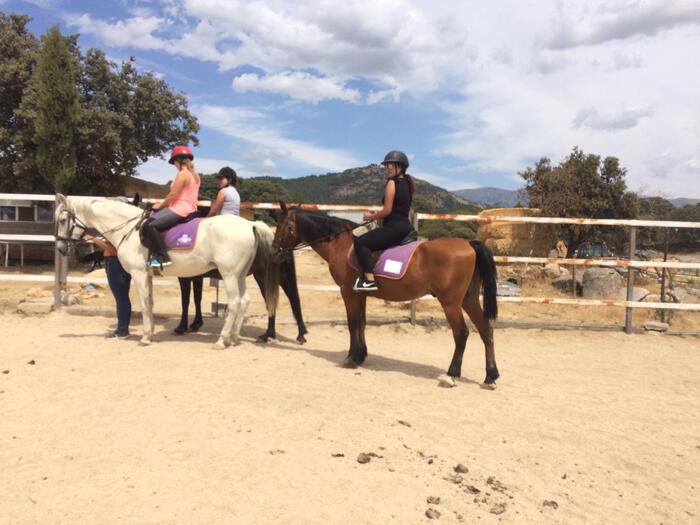 Kids birthday party at a go-kart circuit in Madrid
If your children like cars and speed, this location will undoubtedly fascinate the kids and guests, and they can become authentic race car drivers for the day and feel the adrenaline, skidding on each turn of the race course. 
Additionally, they will enjoy the competition and they will want to win. The norm is that a children's circuit is separated from the adult zone and has all the security measures necessary. 
These centres usually offer special prices for birthday celebrations, just like different menus for snacks.   
Here are the best go-kart racing circuits in Madrid:
Karting Rivas

Karting Angel Burgueño
Carlos Sainz Karting
Kids Area Somontes
Formula Zero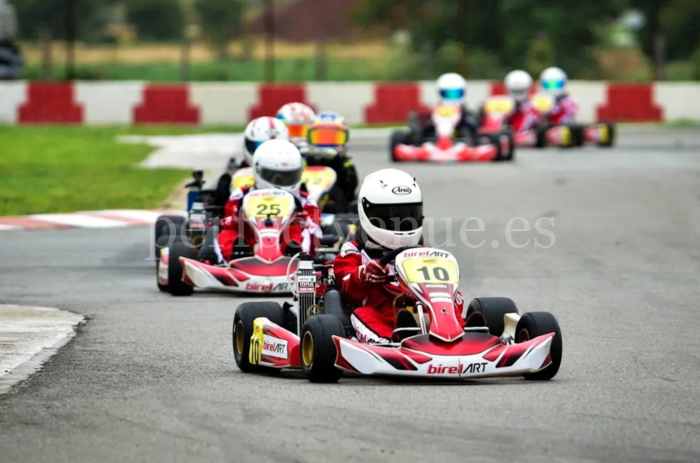 Children's party at a theme park in Madrid
One option that will make the day unforgettable for the children is having the celebration at a theme park. Without a doubt, it is the most fun location where they will have an incredible day of shows, music, lights and endless attractions.
The majority of these parks usually include access to all the rides and a menu so that the children can have fun and relax with their friends. And they also allow the parents free entry!
Here are the best theme parks in Madrid:
Parque de atracciones de

Madrid

Parque Warner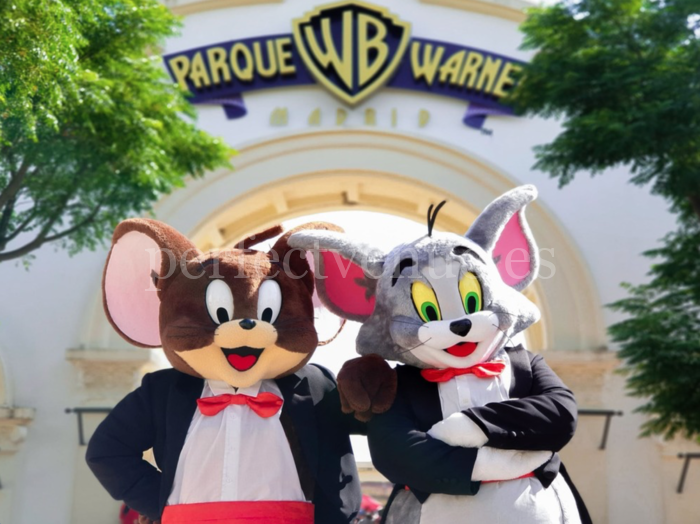 Kids paintball party in Madrid
In these centres, children's birthday parties can be celebrated in a natural environment, while the kids can feel adrenaline and enjoy it in a healthy way.
They will have a great time forming teams and competing in a paintball battle. Furthermore, obstacle courses and strategy games will put the finishing touch to a fun and original birthday.
The equipment will be put in the centre and the paint is completely dissolvable in water. So you won't have any clothes stains to worry about!
These are the best paintball zones in Madrid:
Action Live Madrid

Gran Paintball Madrid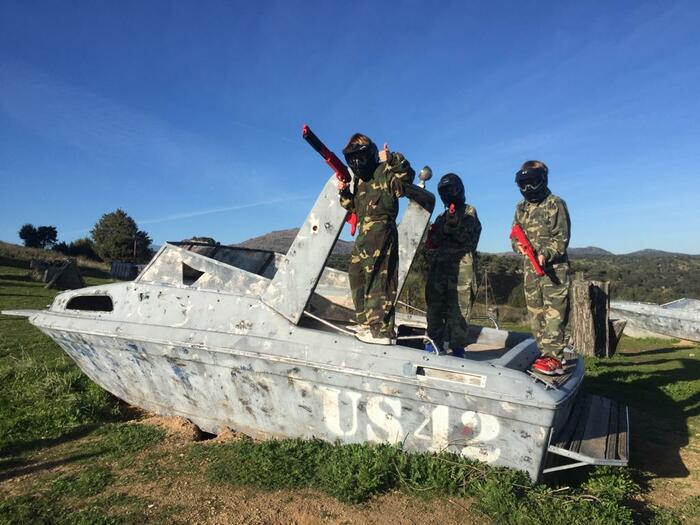 Kids party at a swimming pool in Madrid
Another idea that guarantees success is celebrating the birthday party at a swimming pool. Above all, if the birthday is in the summer! And they will enjoy the fresh air and sun, having fun whilst recharging their vitamin D and splashing around in the water, playing lots of aquatic games.
Some balloons, a picnic on the grass and your imagination is all you will need to make the birthday party unforgettable!
Here are the best swimming pools in Madrid:
Parque Warner Beach

Camping Capfun El Escorial

Aquopolis Villanueva de la Cañada
Kids birthday party at a bowling alley in Madrid
An activity that is always fun for little children and older people is bowling. It is a good option for celebrating a unique birthday party in a different way.
Bowling alleys have facilities on offer so that the little children can play without problems, like side bars to stop the ball going in the wrong palace and adapted menus for the youngest players, and above all… decoration in the room!
Here are the best bowling alleys in Madrid:
Omagic Bowling

Bowling Tres Aguas

CityPlay

Bowling la Ermita
Bowling Chamartín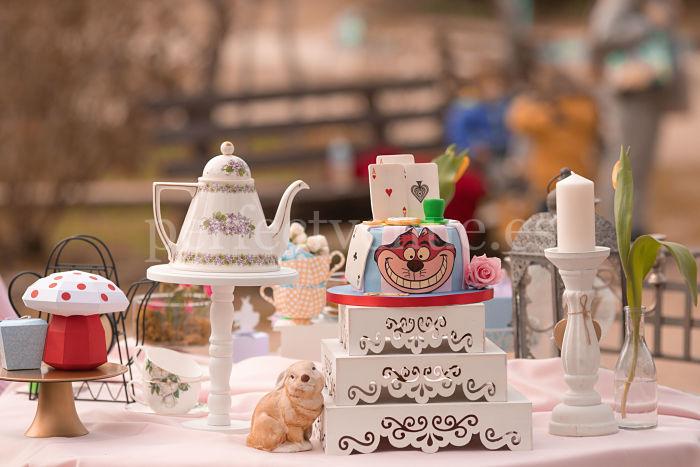 Kids birthday party at a garden in Madrid
There's nothing like a party outdoors so that the kids can run around at ease! Yes, a garden is the perfect palace for the children to play without fear, without breaking anything and doing activities.
You can even hire a bouncy castle so that the children can go crazy, just like hiring a clown, a magician or a storyteller.
This location will be worth it!
Here are the best gardens in Madrid:

Parque el Capricho de la Alameda de Osuna

Jardines de Cecilio Rodríguez

Dalieda San Francisco

Fundación Olivar de Castilejo
Jardines del Parque Retiro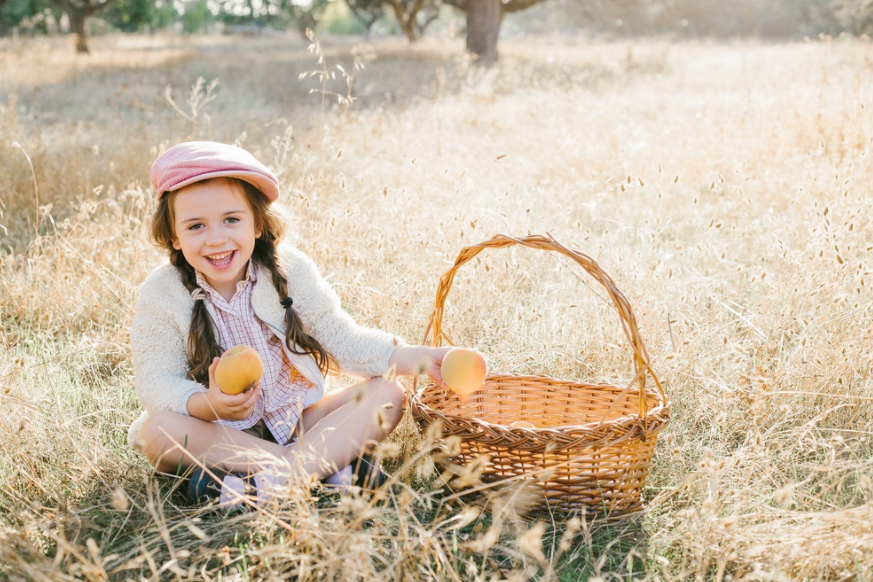 Children's birthday party at a beauty salon in Madrid
A unique way to celebrate a birthday party is hosting it at a spa or beauty salon, because kids love to pretend to be grown ups!
So, there's nothing like giving them the option of painting their nails, getting their hair done, their makeup, getting face masks and having massages. The dressing tables will make them feel like they are in the dressing room of a film studio!
They will also prepare mocktails and refreshing drinks to offer to the guests while they indulge, along with cupcakes or hiring a catering service.   
Here are the best beauty salons in Madrid:
Lola Aranda Goya

María Arribas

María Jesus Andrés
Kids birthday party at a Skate park in Madrid
In Madrid, there is a huge range of options that cover the city for the fun and adventure of skaters and those that are fans of surf skating. 
So, if your son or daughter is a fan of this sport, they will have the opportunity to celebrate their birthday with ramps, sloped railings, steps and circuits, breakdance and graffiti walls. 
There is nothing cooler!

Here are the best skate parks in Madrid:
Skate Park Ignacio Echeverría

Skate Park Madríd Río

Skate Park Plaza Tetuán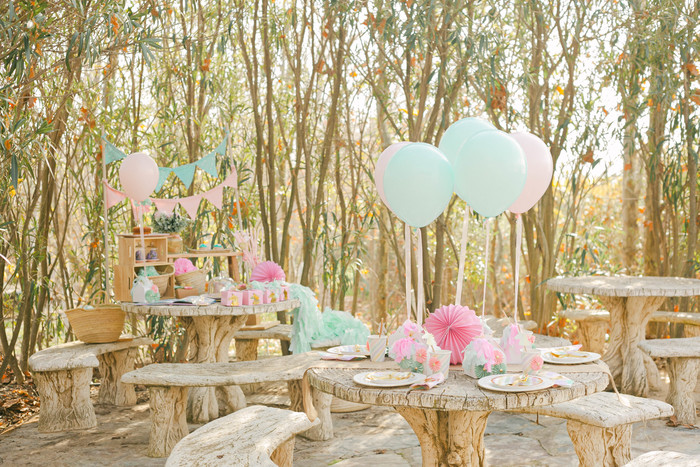 Kids birthday party at a restaurant in Madrid
In the capital, there is an infinity of restaurants and installations specifically designed for children that also include play areas and supervisors, ball pits and kids shows. 
But, above all, these restaurants have specialised menus for them. Some even include the cake!
Here are the best restaurants in Madrid:
Cereal Hunters Café

Pim Pam
La Familiar
Free mom. Kids & Coffe
La Burguesita
The 14 Best Child-Friendly Restaurants in Madrid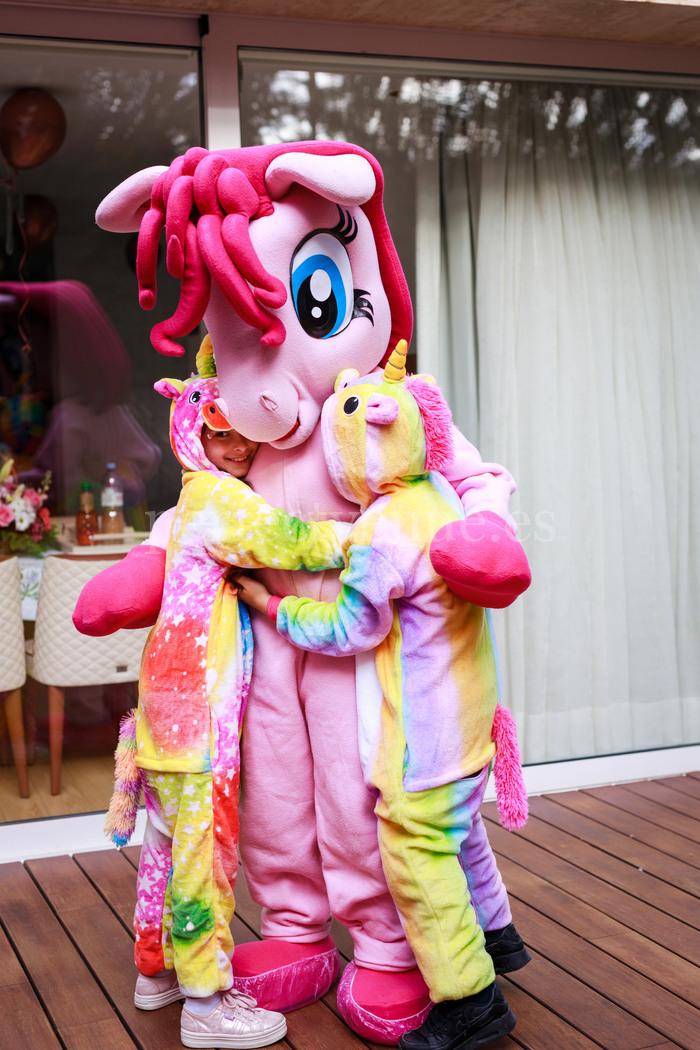 Children's birthday party at home in Madrid
If you would prefer not to celebrate the birthday at a children's party centre in Madrid, a zoo or a theme park and you would prefer the idea of inviting the guests to your house… you will have an equally good time!
Decorating everything, playing games and board games, karaoke, dressing up contests… just like preparing a family meal with your child's favourite dishes and having a homemade cake.
And you can't forget the workshops, costumes and the piñata!

Now you know loads about children's party locations in Madrid, and at Perfect Venue, we can organise everything for you!
So, if you have a birthday coming up soon…Get in contact with us! If you want to celebrate in a children's party centre in Madrid, a skatepark, a paintball zone or at home… we can take care of everything.