I'm getting married! But now what? Times of organization, planning, and stress are coming. Where do I start? Well, it's very simple: by hiring a Wedding Planner in Menorca.
Yes, it's extremely important to have a Wedding Planner for your wedding, especially if you're coming from out of town. It's very difficult to do it from a distance! That's why, what could be better than someone at the destination to organize everything? And if you're getting married in a specific location, you'll need to contact someone who knows the area well and is familiar with the destination, like us!
We know the best vendors in the industry for a unique wedding because on your big day, you deserve true professionals. We love doing a good job, we're very perfectionistic, and we ensure that every detail is as you want it. That's why we want to offer our professionals to you so that every time you remember the most important day of your life, you think, "We had the best Wedding Planner in Menorca!".
Next, we'll tell you about the importance of hiring industry experts and why it's difficult to organize a wedding on your own from a distance.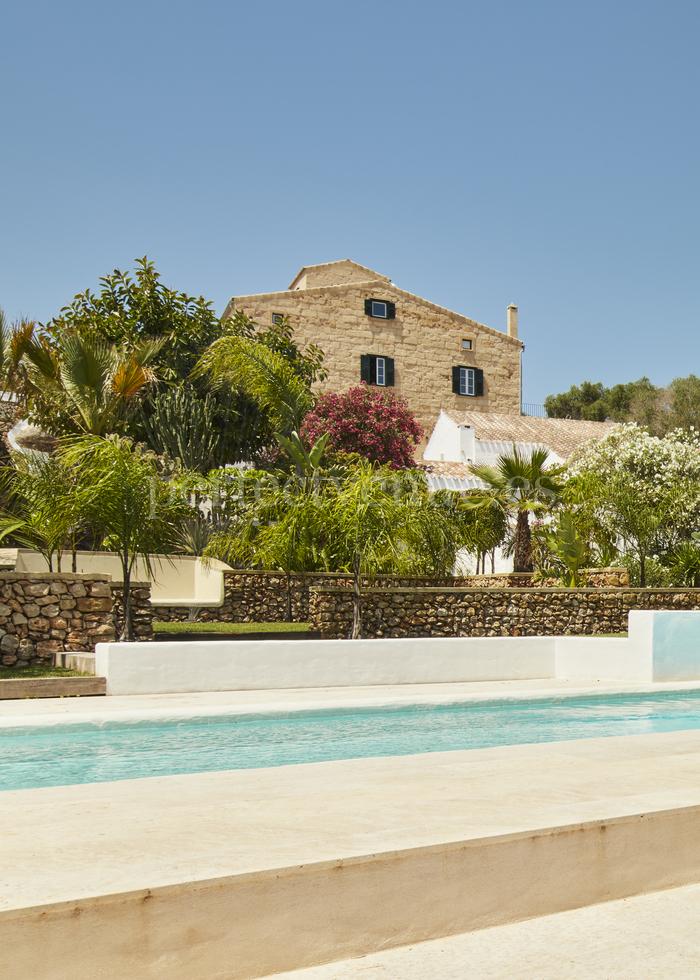 A Wedding Planner in Menorca can help you, and a lot!
Knows which vendors to hire
Photographer, flowers, decorations, attire, banquet, menus, restaurant, cocktail, musicians, gifts… many vendors are needed for this day, so with a Wedding Planner in Menorca, you have everything already searched for.
We have a very extensive and trustworthy network that will show you quality at a good price, and you know they won't fail at the last minute. And importantly, we'll search among different options to find the one we know you'll like the most.
Plans from a distance
More and more people are getting married in a destination outside the city where they normally live, and this can be somewhat complicated. That's why we'll take care of contacting all the vendors in Menorca: restaurants, ceremony venues, etc. so that you don't have to travel or take the trouble of making calls or video calls with them.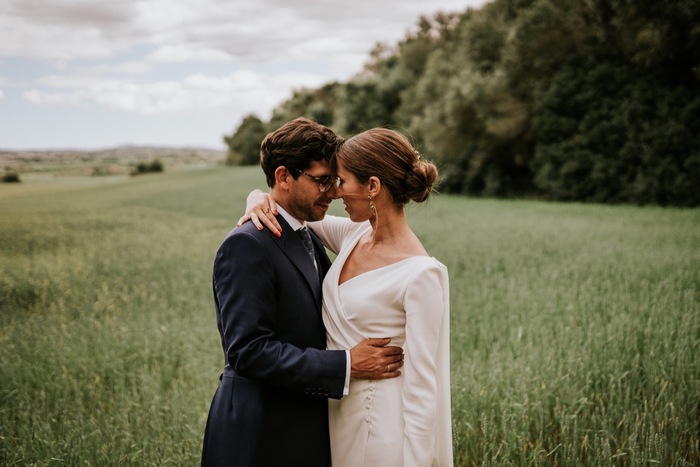 Saves a lot of time
If you don't have much time to think about everything, don't worry, we'll do everything for you, looking for everything that most resembles you, and in the most economical way and with the best possible quality. The only thing you'll have to do is to make the guest list and choose your outfits, and of course, we'll help you with that too.
Make the most of your budget
If you think that hiring an organizer involves a very high cost, you are mistaken. As your Wedding Planner in Menorca, we will adapt to your budget and help you get all the services and products for your wedding in the most affordable way, sticking to your numbers without excluding quality. We will also help you meet the established payment deadlines.
We will give you exclusivity and originality
Your taste, personality, and character can be reflected in your celebration. We will get to know you well to advise you and listen to your suggestions to shape and make the event unique, as we are constantly aware of new trends that arise and can propose original ideas that you didn't even know existed.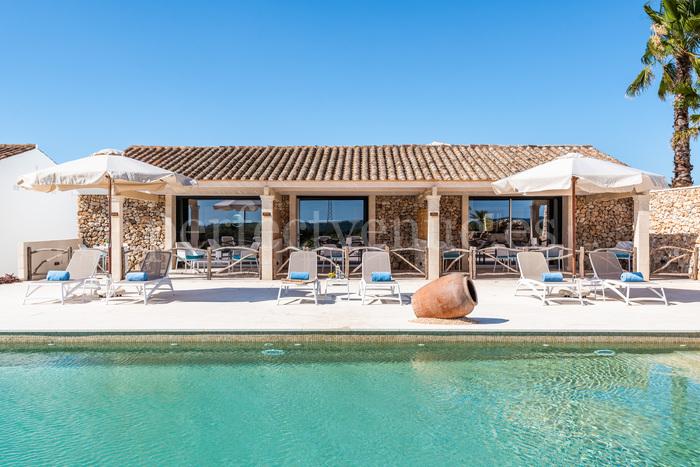 Having a Wedding Planner in Menorca is necessary
A wedding is one of the biggest celebrations of your life, so you need to have the best Wedding Planner of all time by your side. It's a day that will mark you forever, so it's essential that it goes perfectly without any unexpected incidents.
That's why we give you a series of tips for choosing a Wedding Planner for your destination wedding, as well as 10 reasons to hire a Wedding Planner in Spain.
Did you know that there are 8 different types of Wedding Planners? As you read!
And if your destination wedding is an elopement, this is everything you need to know about hiring an elopement wedding planner in Spain.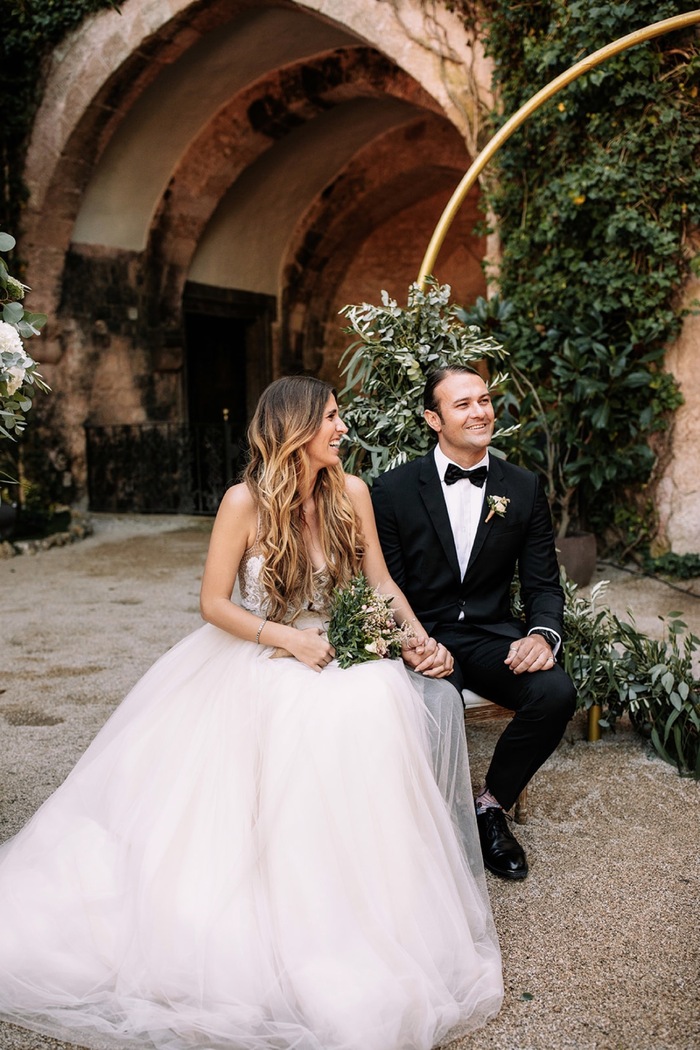 We have the list of the best professionals in Menorca
On this page, you can take a look at the best professionals in Menorca, all of great recognition, so that you go for the safe option and know that everything will be a success.
We only work with real professionals, yes, because we know that such an important moment in your life deserves to have the best result. We don't want any surprises later! Therefore, it is very important to us that the providers have great experience, vocation, eagerness, etc.
Do you already know which professionals are needed for a wedding and its organization?
One of them is the wedding photographer in Menorca. And we must tell you about Tanya Vasiluk, a wedding photographer who moves throughout Spain and abroad to capture the couples on the most important day of their lives. She also offers pre-wedding and post-wedding reports, baby sessions, etc.
Together with your Wedding Planner in Menorca, in a charming setting
Your Wedding Planner in Menorca will be close to you at all times to ensure that everything runs smoothly. And best of all, your wedding will have the charming backdrop of Menorca.
Your memories of your wedding day will include deserted coves, architectural jewels, lighthouses, charming villages, towers, caves, Georgian houses… As well as famous places like the Favaritx Lighthouse, the white streets of Binibeca, the sunset of Cova d'en Xoroi, the beautiful Ciutadella, Punta Nati… and much more!
We know the best corners of the city! And that's because we are professionals.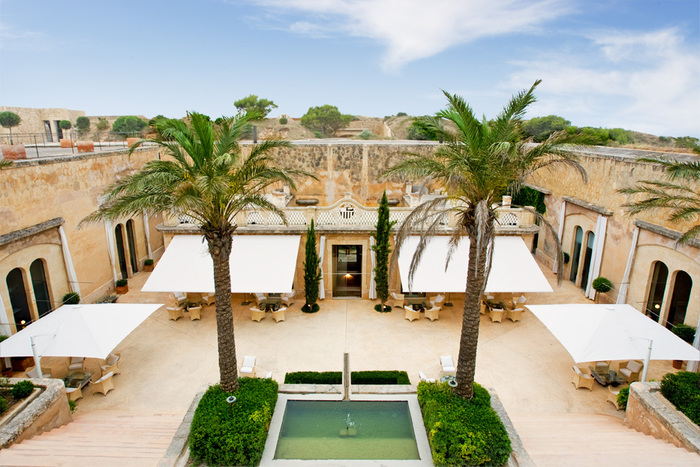 We will make your memories eternal
At Perfect Venue, we will be with you as your Wedding Planner in Menorca, accompanying you from start to finish and being attentive at every moment to ensure that everything goes perfectly. We will be fully involved to ensure that you have the day you have always dreamed of!
We are looking forward to meeting you and hearing more details about your wedding in Menorca. We will make your memories eternal!
What are you waiting for? Say goodbye to stress and trust us completely for your peace of mind!