If you want a cute background in which your guests and you, the bride and groom, can take some really funny photos you are in the right place!
Go prepare your scissors, cardboard, glues and paints because we are going to tell you! In this article, we are going to give you tonners of ideas so that you can prepare your own DIY photocall for your wedding. 
This is also a very good opportunity to spend more time together as a pair preparing one of the most specials elements of your wedding.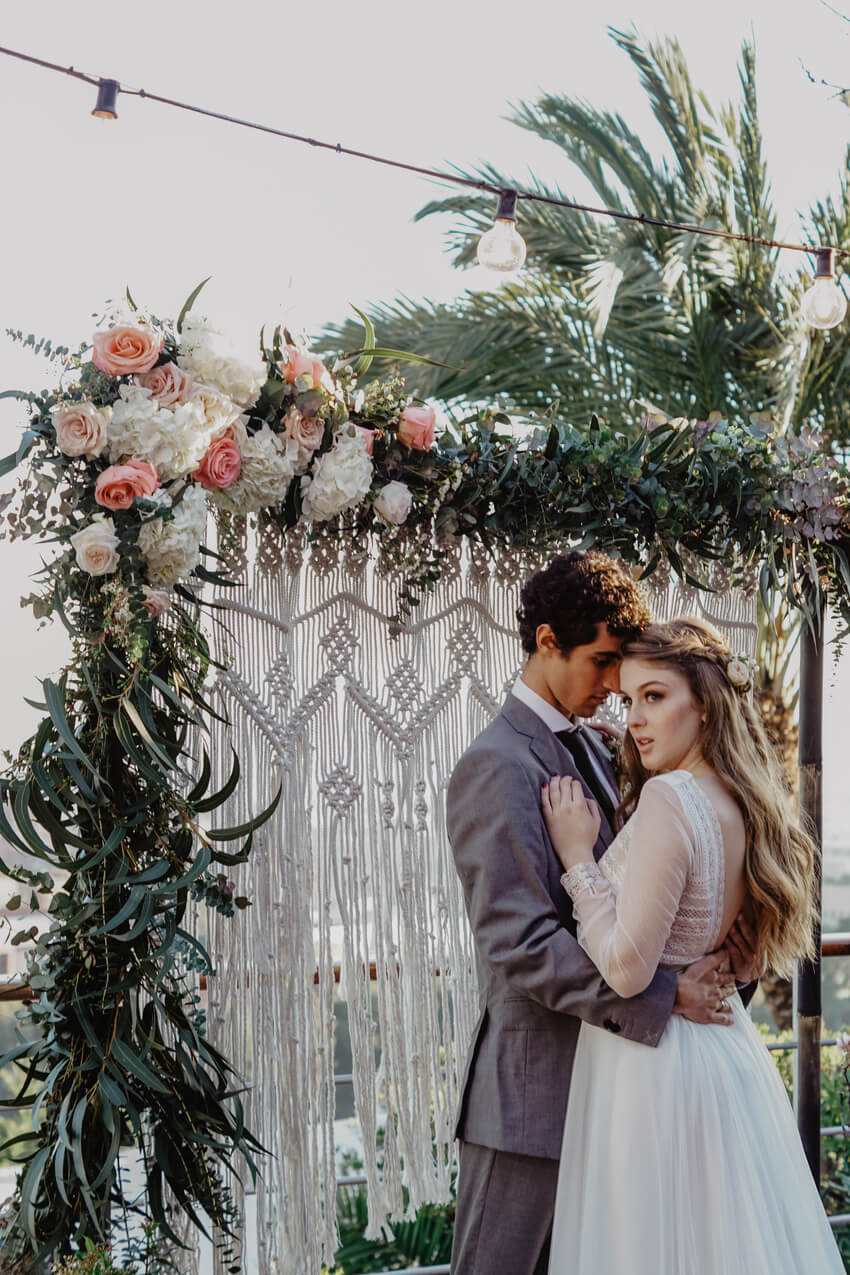 Enter a vintage world with a door photocall
From old doors to windows these are perfect for your vintage wedding because they create a romantic and vintage atmosphere. You can decorate them yourselves!
You only need some sand and a good painter and you're ready! Add flowers, chairs, straw blocks, watering cans…whatever you think will look fabulous next to the doors. 
Balloons from the top and balloons from the bottom
The most simple photocall! Because all you will need is a bag with hundreds of ballons and a table where you can hang them. 
Ok, and a pump, unless you have big lungs! You only need to inflate them and hang them up but watch out! Wait for the night before your wedding so that they do not deflate and then explode. We don't want to scare you!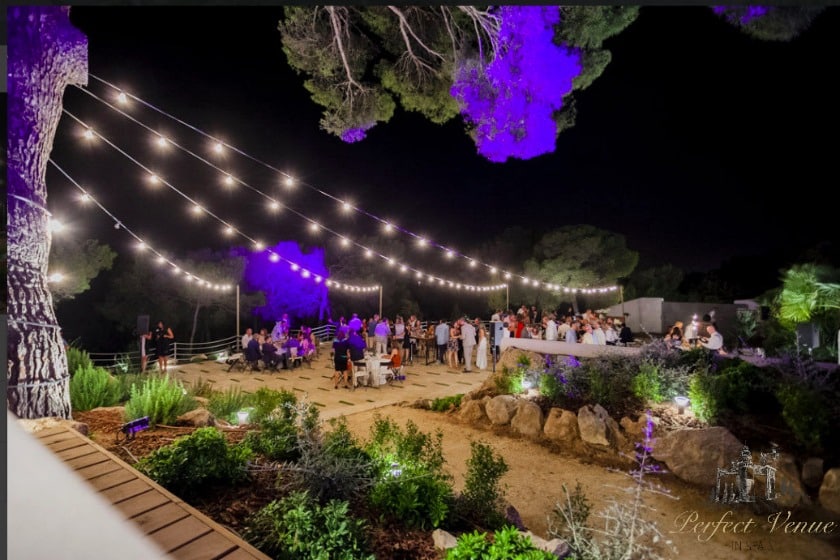 The palletes, good, nice and cheap
A sure hit! Anything you decorate with them will look good. You can always perfect them by giving them a layer of varnish.
And then…to decorate it! Lights, garlands, feathers, flowers, fringes…with the palletes, everything you can think of! 
Panels, nothing more personalised
One of the other simple options for your photocall are these panels, those which you can use to decorate in the style that you most like, with wood, plastic, fabric…even chalkboard. 
In the panel you can write the names of the recently wedded couple, the date of their union, draw some geometric shapes, drawings that identify you as a person or words of love in all languages. Original, right?
Big photo frames are gaining ground
This decoration is perfect for rural or more retro weddings, The bigger the better and if it is in different themes it's even better still! As well as this, on the sides you can put accompanying photocalls with suitcases, record players, some bikes, a bank and even put some mirrors in some frames! 
The frames do not have to be only in the background, they can also be one the sides hanging from the tree branches or on a table so that the guests can photograph themselves afterwards. 
The cardboard polaroid are already something of the past
It is a fun object which will be passed along from all of your guests when they see the giant photo. 
You only have to get a huge cardboard piece and recut it to look like a polaroid photo. You can also decorate with the union date and your names in the smaller part so that all of your guests save your big day in their photo reel.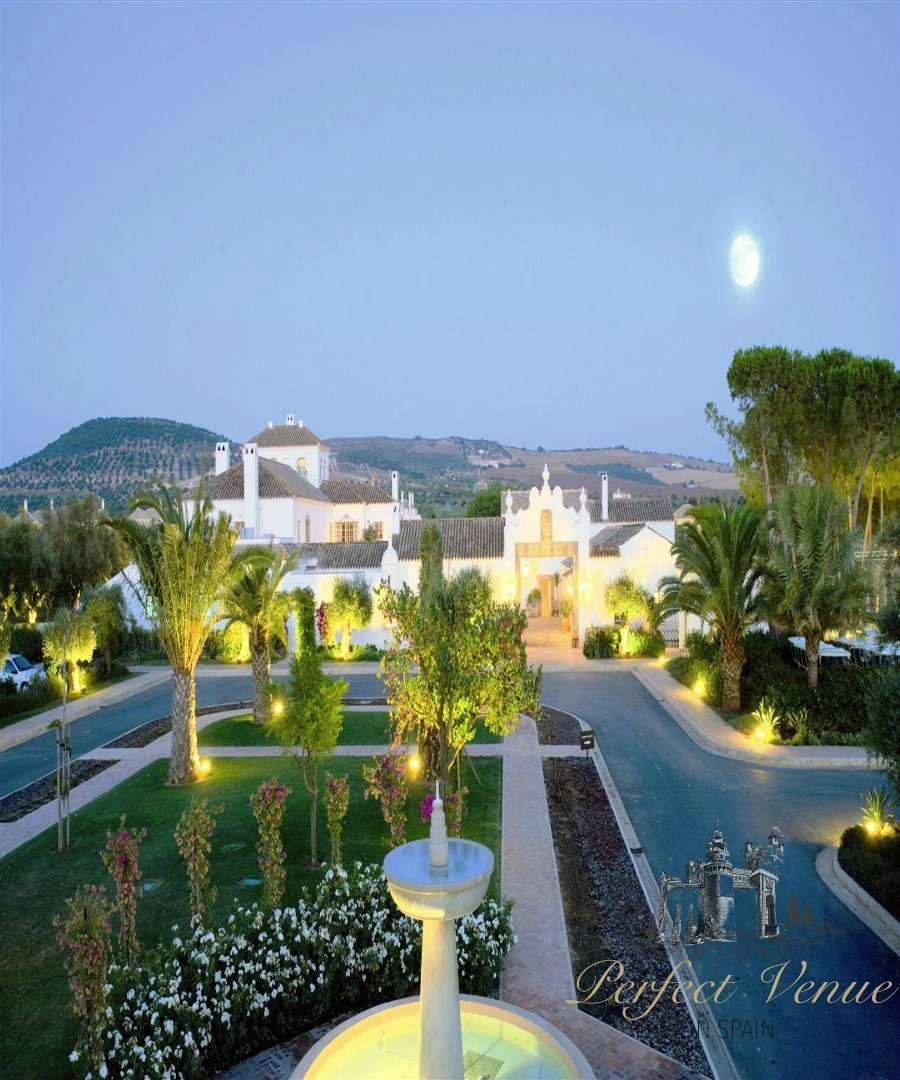 Panels to position faces
One of the most fun ideas that will get everyone laughing is this type of photocall. It is a panel where guests can lean out their head and take a photo. You only need to draw a good drawing on the panel, such as two couples,, animals etc and have some kind of support so that it doesn't fall apart. Laughter will be guaranteed!
DIY accessories
A photocall is not a photocall without a tonne of accesories which make the photos funnier. Things like: moustaches, hats, rings, bottles, glasses, cardboard lips…but you can't forget to add a stick so that they can hold it! 
This is a task that is very entertaining and economical. Do you already have all your tools to make your crafts? 
If you need help, you can count on Perfect Venue and let your imagination run wild!