Wedding anniversaries are highly important for you and your partner, it is a unique occasion to celebrate your love, your married years and the years that you will continue to have together in the future. That's why you can't miss out on celebrating 7 years of marriage: 'woollen weddings'.
But… what does 7 years of marriage: 'woollen weddings' mean?
The warmth and protection that wool provides make it the perfect material to celebrate seven years of marriage. This material symbolises the warmth of the relationship they have built so far, 7 years of much affection, where the temperature of love is maintained, just as wool maintains the temperature of the body.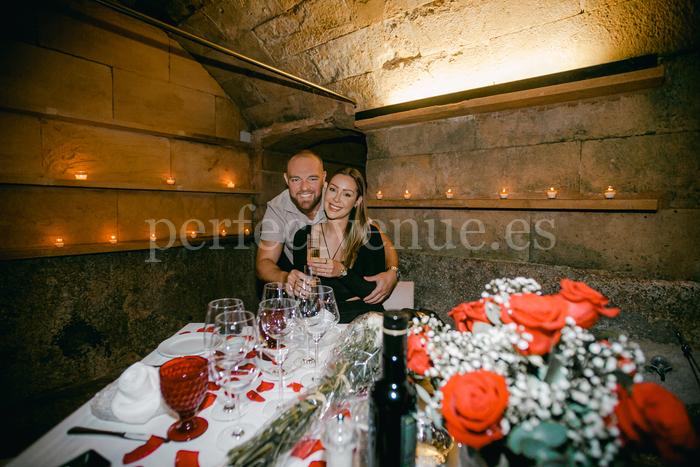 Ideas to celebrate your 7 years of marriage: woollen wedding anniversary
If you don't have many ideas to celebrate your wedding anniversary or you don't have time to organise it well, we take care of everything, as simple as one of the experiences we have at Perfect Plan!
Because… What is an anniversary without an exclusive space and without plans to do as a couple? There are many more than you can imagine!
So, below, we describe in detail a lot of things to do to celebrate your romantic wedding anniversary, take note!
To start your celebration of 7 years of marriage: woollen wedding anniversary, nothing like an exciting balloon ride of about an hour where, apart from enjoying breathtaking views, you will live the excitement of take-off and landing.
But… what about during the trip? To accompany your experience, nothing better than an exquisite glass of cava and a selection of cold meats and cheeses from the area that you will undoubtedly fall in love with. Your experience will also include taking unique photos to remember.
And after so many emotions and sensations, a well-deserved rest in an idyllic place: the Castle of Buen Amor, where you can relax with a glass of wine and an exquisite menu.
If you and your partner are passionate about this relaxing practice or you want to start doing it, there is nothing like celebrating your 7 years of marriage: Wool wedding anniversary with some yoga classes in front of the sea in Mallorca.
Thanks to its warm Mediterranean climate, its landscapes, views and places, Mallorca is one of the favourite destinations for yogis.
You can complete your spiritual moment with a spa, with a relaxing massage to end the day, as well as accompanying it all with a very healthy gastronomic menu to take care of your body from the inside and awaken your five senses.
We start our plan with a helicopter ride over the skies of Madrid or Barcelona, spotting its main streets and monuments, its architecture, its parks and gardens, or the Mediterranean sea or even the mountains of the Madrid sierra, depending on your location. A route to share emotions and sensations with your partner, to laugh and enjoy the views and the excitement of the experience.
When the time comes when you return to the ground, but even with the sensations of the surface, we will take you to dinner in one of the best restaurants in Madrid or Barcelona where you can continue enjoying high views. An anniversary celebrations… from a height!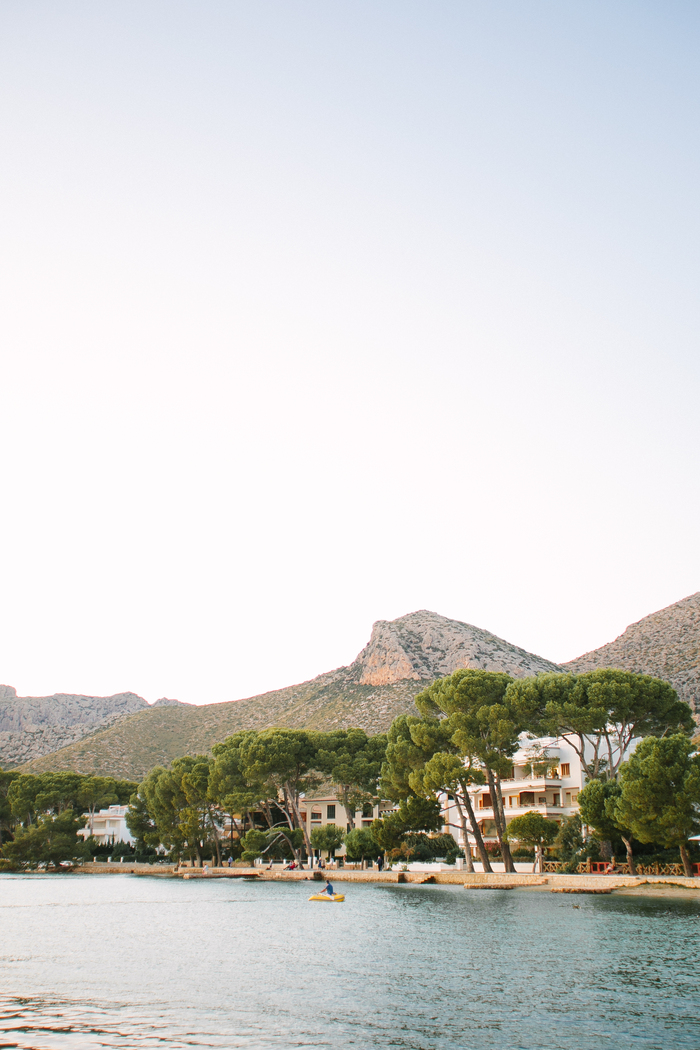 The Buen Amor castle is a place where you can't go wrong when celebrating your 7 years of marriage: wool weddings anniversary. It is a former military fortress that is located in Salamanca, an imposing stone building decorated with well-kept antique furniture.
You can celebrate your dream anniversary in its gardens, under a beautiful gazebo and with the castle as a backdrop. How about a dinner for two and a toast next to a path of candles?
You'll even have a butler service!
Horseback rides through the forests of the Madrid mountains
A unique anniversary celebration is to spend a full day in the countryside, surrounded by greenery, animals, sun and fresh air. A day that will begin with a beautiful ride on the back of fantastic and well cared for horses, through the forests of the mountains of Madrid, among leafy trees, mountains and rivers.
After this tour, and while you enjoy the visit to the rest of the animals in the farm, we will prepare a fantastic picnic with typical products of the mountains so that you can enjoy each other's company in a peaceful place, on the fresh grass and under the warm rays of the sun and the scent of the trees.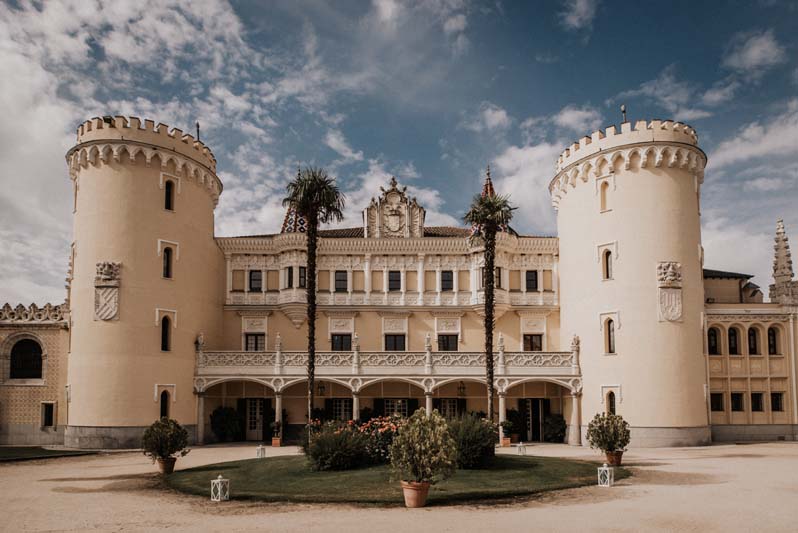 A great plan to celebrate 7 years of marriage: wool wedding anniversary, is to do it in the Castilian steppe, in the province of Toledo, specifically, in Olivar de Santa Teresa.
In this idyllic place, a romantic horse drawn carriage through its carefully manicured gardens, olive grove and lake await you, filled with the most natural beauty. You will end the tour in the beautiful typical Castilian house, which houses one of the best gastronomic spaces in the area and where you can enjoy, among its courtyards and porches, a delicious menu, perfectly prepared with local products, pure essence of La Mancha.
Then it's time to relax in the wine cellars located in a traditional family vineyard and recognised by the Mancha Designation of Origin. Once there, you will be taken on a tour of the facilities: spectacular vineyards and cellars where you will be able to taste their great wines, with their own hallmark, and different typical products of the area. Unforgettable!
An essential place and moment for any couple who wants to celebrate their anniversary in the centre of the capital: strolling and watching the sunset on the balcony of the Temple of Debod.
It is an obligatory stop at sunset and a magical place if ever there was one. Take advantage of this moment to celebrate your love while you enjoy the views and the light and colours of the sunset… Spectacular!
At dusk, we move to the Corral de la Morería, the most famous and prestigious flamenco tablao in the world, both for its spectacular shows, with the best professionals in the art of flamenco, and for its history, spirit and decoration, as well as for its gastronomic offer.
Yes, while you enjoy the show you will taste an exquisite menu based on natural products of the highest quality, prepared with the care and experience of a Spanish haute cuisine chef.
With this experience you will enter the walls of this beautiful 14th century fortification, where you will be taken on an interesting historical tour through its different rooms: a beautiful Gothic cloister, the library, the church, the glass museum and the wine museum. A cultural tour inside the elegant façade of this castle which, covered with vines and with its imposing towers, will transport you to a time gone by, to a unique atmosphere in which to enjoy as a couple.
And, like every great moment, this one also needs its own original soundtrack. How about enjoying a tasting of the best wines and market products, specially selected according to your tastes, accompanied by the live music that you most identify with or that you feel like spicing up this unique celebration?
This is an exclusive experience that you could enjoy all across Spain. If cooking is not your thing, but eating is, and you want to surprise your partner with a gastronomic experience in the comfort of your own home, there is certainly nothing better than hiring a private chef in your villa.
Your mouth will be watering with delicious dishes from the cuisine of your choice! Japanese, Thai, American, Mexican, Chinese, Italian, French…
The team will take charge in buying all of the necessary products for the preparation, also they will provide table service. And the best part is before leaving the chef and his team will leave the kitchen impeccably clean, even after using all of the utensils and crockery.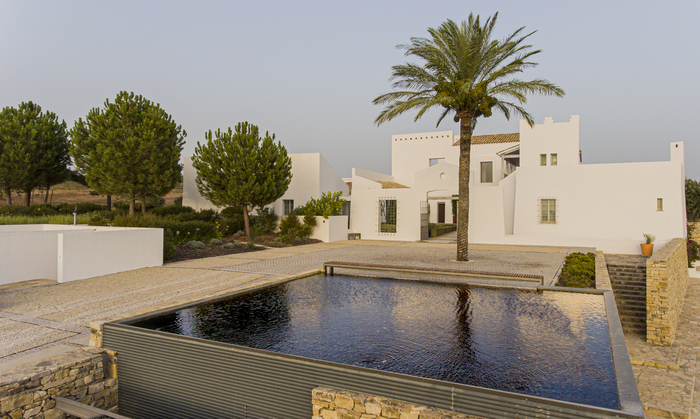 If your anniversary coincides with the lavender season in its finest splendour, how would doing a photo session in a lavender field be?
You would celebrate your wedding anniversary between lavender, with a picnic and a glass of wine, making the most of the start of the day or the end of the day whilst you walk through lavender fields wearing an elegant outfit and enjoying the most amazing scents.
The most fabulous photos are taken at sunrise or sunset, in the warm glow of the setting sun. And the best thing is that you will have a make-up artist at your disposal to make you look radiant!
What better way to surprise your partner for your 7 years of marriage: wool wedding anniversary, than being picked up by an elegant and luxurious vintage car in which an attentive and discreet driver will drive you through the most emblematic and beautiful streets of Madrid while offering you all kinds of services, such as, for example, an exquisite glass of champagne; the music of your choice that will bring back the most beautiful memories of your relationship.
After an unforgettable walk, a destination no less surprising, the restaurant Sinsombrero, in the middle of Paseo de la Castellana. We get out of our luxurious vintage car to enter a unique gastronomic space designed in the purest Art Deco style of the 1920s to enjoy a perfectly executed and presented menu.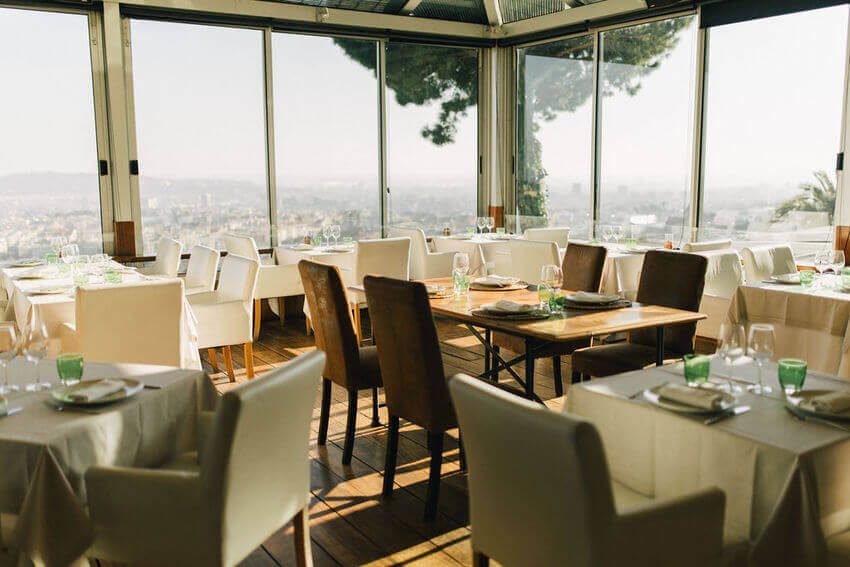 What better way to celebrate 7 years of marriage: woollen wedding anniversary, than by taking a rowboat ride on the Canal de Castilla, with the reflection of poplars, oaks and holm oaks on the calm and peaceful water?
You will also be delighted with a menu based on fresh and organic local products, optimally prepared and presented, which, accompanied by a glass of good wine, will make your gastronomic experience a real pleasure. After the meal, a well-deserved rest in the hammocks in the garden, on the banks of the canal, accompanied by good music and a very special surprise…
We can organise for you an anniversary in the most romantic and unique way. All depending on what you like the most.
For this, at Perfect Venue we hope to prepare you one of our Perfect Plan experiences, take a look at all of them!