If you want to make your dream come true and become a Wedding Planner, you have come to the right place because, without a doubt, taking a Wedding Planner course is what will make you do the job you have always wished for.
The best thing is to take it the course, learning under the guidance of professionals who have extensive experience in the sector, as they are the ones who can share all their knowledge with you, the students, and turn you into the best Wedding Planners on the market.
This programme was created with the aim to offer professional training in wedding planning like never before, in a complete way and without leaving anything untaught.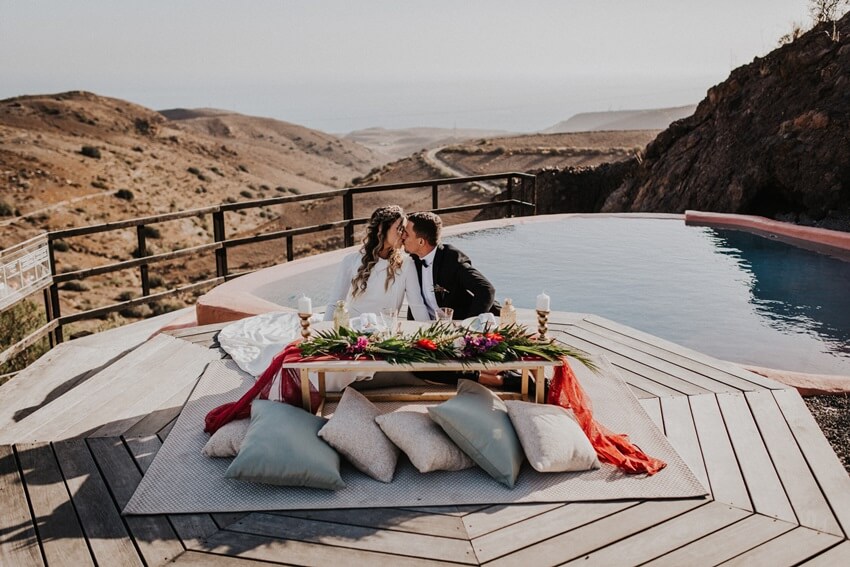 But… What's the point of being a Wedding Planner?
People who love each other always dream of getting married, so forget that "weddings are going to disappear", on the contrary, the figure of the Wedding Planning is becoming increasingly necessary, because couples need someone to help them realise their dream of wedding in style.
So yes, the profession of Wedding Planner is a profession that is booming, so we must consider carrying out specific training to be the best.
What could be better than dedicating ourselves to something that we like, that interests us, motivates and excites us? There is nothing like dedicating time to something we believe in and with which we feel identified, which allows us to evolve as people and professionals and which helps to make life easier for couples.
Learn more than just how to organise weddings
Yes, you read that right, in this Wedding Planner course you will learn not only how to organise an ordinary wedding, but you will also learn all about planning destination weddings.
Nowadays there are many brides and grooms who come from abroad and organising a wedding for them is not the same, because they don't know the country, language and regions of the country, so the manner of organising their wedding is different.
In addition, you will also know how to deal with all kinds of situations and unforeseen events, providing advice to the bride and groom, interacting with your suppliers, etc.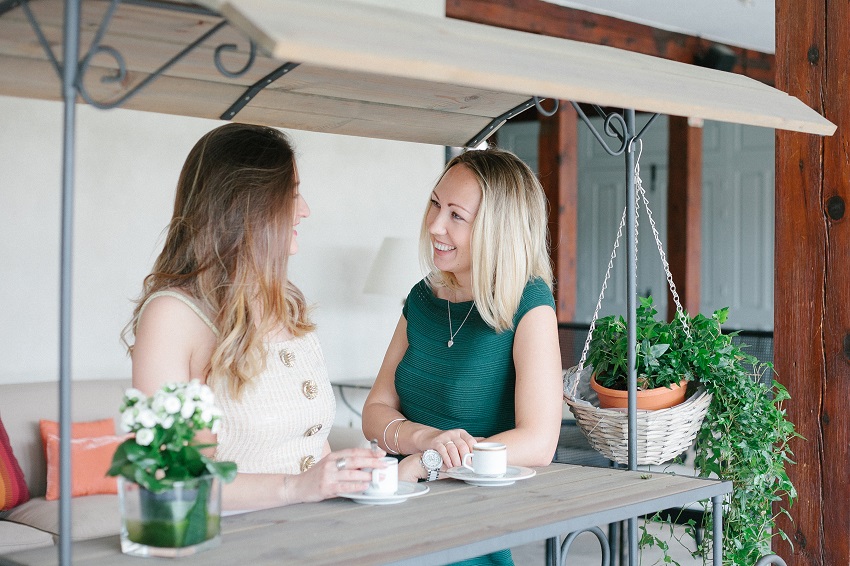 Learn how to set up your own Wedding Planner business
One of the most important parts of Wedding Planner course is the part where you will learn how to organise a perfect wedding, and we also teach you how to start your own business.
Nowadays there are many courses that supposedly teach you how to organise a wedding, but we go much further and we also teach you how to create your own Wedding Planner business so that you can start earning money from something you love, it's very important to know how to do it!
That's why we also teach you how to create your agency, tell about the communication strategy you should follow, how to use effectively social networks, SEO and SEM positioning, how to work with digital media, how to relate to suppliers (you will meet the best professionals from Spain), what are the key elements of a Wedding Planner company, how to find the best venues, how to get inspiration, how to carry out the photoshoots… In short, everything you need to make your business a success.
We would like to highlight that in this Wedding Planner course we also include a practical part, where you will be able to take part in a bridal shooting workshop and thus finish this course with your own portfolio.
Best professionals on Wedding Planner course
Yes, the best thing is that you will learn everything with the best professionals in the sector who have extensive experience.
Your Wedding Planner course will be taught by the founder of the Weddings in Spain by Natalia Ortiz agency and the Perfect Venue team, and you will also have a professional stylist who is dedicated exclusively to bride and groom's styling.
Natalia Ortiz is the director of the company Weddings and Events by Natalia Ortiz, and she has been working in the wedding and event organisation sector for more than 10 years. Her projects can be seen in the best international wedding blogs, such as Green Wedding Shoes, BLOVED, Bridal Musings, etc. Therefore, as she is recognised in different parts of the world, many of her clients come from different countries such as the USA, UK, Australia, France, Mexico, etc.
And after this course… You too can be a professional in the sector!
In addition, you will also learn about one of the most exclusive and unique marketplaces: Perfect Venue, where you will find the most charming venues for weddings and events in Spain, each of them have 4 and 5 stars. This marketplaces is classified by the name of the venue, by region and by theme of the event.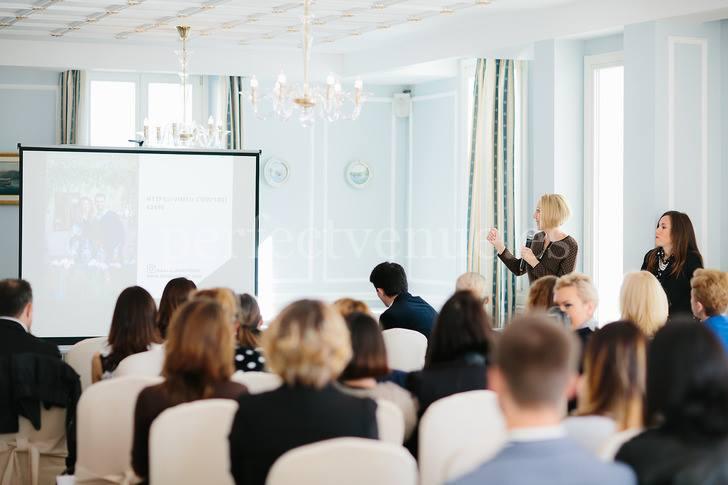 Weddings are changing
Couples who decide to get married in a traditional way, with a classic and elegant decoration, will never disappear, but what is certain is that the bridal sector is taking a 360º turn and more and more brides and grooms are looking to surprise on their big day by breaking with protocol.
Therefore, with this Wedding Planner course you will also learn to anticipate wedding trends and to make the difference between the rest of the professionals.
You'll be prepared for any challenge that comes your way when organising a wedding, whatever the style! There are as many different wedding styles as there are people, and you'll know them all!
Yes, Weddings Planners are becoming increasingly necessary
Due to the current rhythm of life, it is very difficult for a couple who decide to get married to combine their work with the dedication required to organise a dream wedding. Wedding is an extremely important event and presents great difficulties and setbacks when it comes to organising it.
As we have mentioned before, weddings are changing and the bride and groom are no longer satisfied, they want to have an element of surprise, to do their best and create a wedding that will leave all their guests speechless, that is why they are looking for a Wedding Planners with ideas and creativity to organise the best day of their lives and everything goes as they want it to.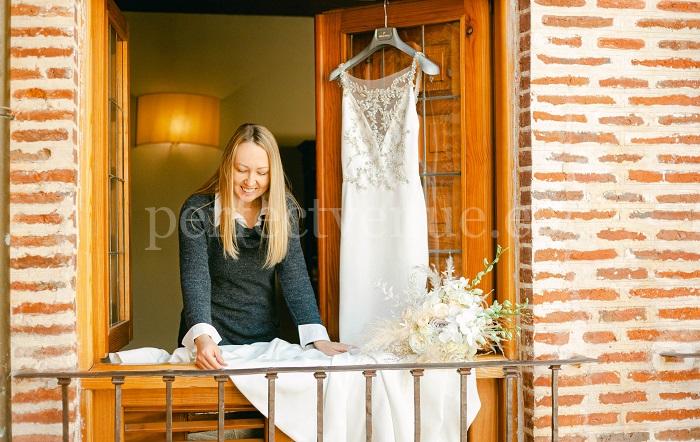 So, should I take a Wedding Planner course?
Without a doubt, yes, because the best way to become a good professional is training, as this is what will make the difference and what will set you apart from the rest: your knowledge and skills.
In the course you will learn techniques that will allow you to face problems in weddings, becoming a qualified professional and prepared for real life, so you will have real examples and practical cases.
You will be able to create unique and unforgettable weddings that will position you as a reference and will allow you to choose your suppliers and leave your clients satisfied.
It should be noted that our students have a direct connection with the professional market, thanks to the fact that 100% of the teachers and collaborators who teach on this course work with weddings, events, venue management, catering, hotels, restaurants and private brands.
For whom is this Wedding Planner course intended for?
To all those people interested in turning wedding planning into their profession. We all know that there are many Wedding Planners, but very few are really trained, which means that they are not very well prepared for the real world of weddings.
Furthermore, few know where to promote themselves, where to look for clients or how to carry out a wedding step by step, and as they don't have all the necessary tools, they let themselves be guided by intuition. And that's not enough!
Therefore, if you have passion, empathy, put soul into everything you do, and like to implement new ideas with creativity, this Wedding Planner course is for you.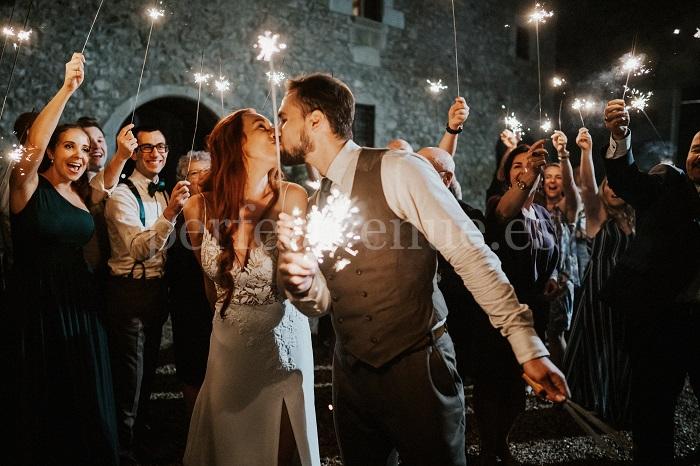 What is the programme and content of the course?
The course is structured in 8 modules that describe the skills and abilities that a Wedding Planner must acquire and develop, which are:
Module 1. The Wedding Planner: What does a Wedding Planner do? What are his/her tasks? Where and how did the figure of the Wedding Planner come about? How much does he/she charge? What is the market for him/her?
Module 2. Business. Students will learn the basics of a Wedding Planner company, as well as how to determine the business model.
Module 3. Venues and suppliers. What should be taken into account when looking for venues? How does a Wedding Planner work with venues and suppliers? What are their conditions? How to make a good team?
Module 4. Planning. Planning is essential to carry out a wedding, so the students will know how to achieve a perfect planning of a wedding, as this will help to make the most of the time, to anticipate problems or to develop a good briefing for suppliers.
Module 5. Consultancy. Students will learn how to work in a comprehensive consultancy, which is absolutely necessary to be a good professional.
Module 6. Organisation and coordination of projects in practice. After acquiring the theoretical knowledge, students will learn the practical skills related to their work as a Wedding Planner. Each student will have to complete at least one Wedding Style Shoot project, which can be used as a portfolio afterwards.
Module 7. Organisation of destination weddings. Students will learn everything they need to know to organise a destination wedding, as the way of organising it is different (the bride and groom do not know the language, nor the regions of the country, etc.).
Module 8. Marketing and communication. This module aims to teach how to manage the communication of a company and to generate a personal brand.
How and where I can attend for the Wedding Planner course?
In-person: At our offices in Las Rozas de Madrid, located at Calle de Teruel 3.
Online: The course can also be taken from home or from anywhere you prefer, as all classes will be recorded and can be watched afterwards, so you can easily adapt it to your daily routine!
Duration of the course
The Wedding Planner course lasts 4 months both in the classroom and online mode.
When does the course start and finish?
The course starts in February 2023 and finishes in May 2023, both online and offline classes.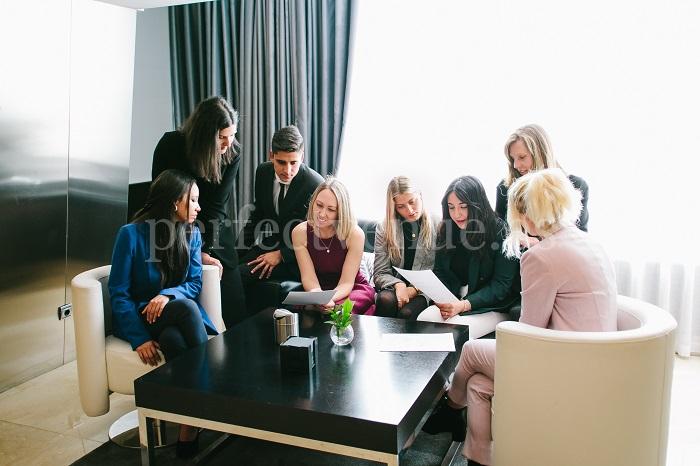 Methodology: LEARNING BY DOING
The course consists of 100 theoretical and practical hours in class, a minimum 300 practical hours, where students will be able to apply what they have learnt in the theoretical classes.
Individual and group work, individual tutorials, mentoring sessions and professional internships in the best companies in the sector, designed specifically for each student.
Students will carry out individual and group practice sessions during the course, and the teachers will check and evaluate them to help them in their academic progression, in order to certify that they have reached the minimum level required to obtain the qualification/diploma.
With this methodology, used in the most advanced educational systems, students learn everything they need to achieve their main objective: to work as wedding and event planners and succeed with it.
Limited access program for 25 students
It is a proved fact that learning in small groups can improve the results of education, because it provides with a series of benefits and helps them to learn better. For this reason, our groups are limited up to 25 people.
Each and every one of them will receive personalised attention.

If you want to make a change in your life and become a successful Wedding Planner… We have what you are looking for! A Wedding Planner course that has everything you need to achieve it. Are you ready to be one of the 25 students?
If you are interested and want more information, you can make your request here: info@perfectvenue.es