If you dream of finding the best wedding photographer in Mallorca… You're in luck! Because we work with the best professionals, yes, you read that right. And it is extremely important to have true professionals at your wedding.
We like exciting images, that will allow you to relive that great day again and again, that's why we want to offer you our professionals, to make you think: "We had the best wedding photographer in Mallorca!" every time you see the photos of one of the most important days of your life.
That's why, in this article we tell you the importance of hiring experts in the sector and we suggest you the best photographers of the region to ensure that, whichever one you choose, you'll definitely get it right.
You won't finish this post without having your wedding photographer in Mallorca!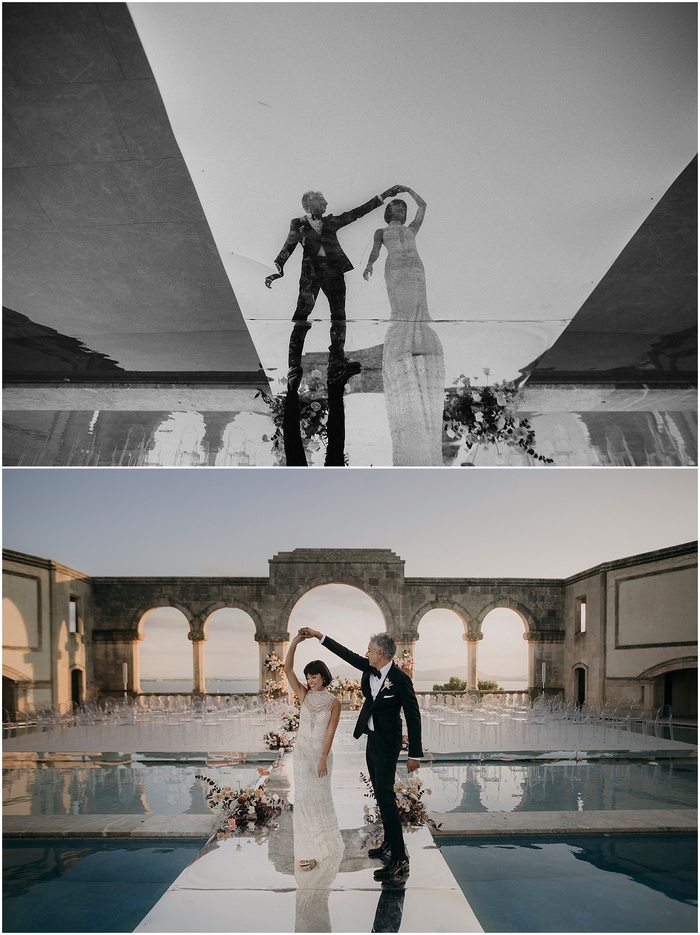 Choosing your wedding photographer is not an easy task
Wedding is one of the biggest celebrations of your life, so you need to have the best wedding photographer of all time by your side, because, years from that moment, these photos will serve as a reminder of such an important day.
That's why, before choosing your wedding photographer, there are different questions you should ask wedding photographers to find the perfect one.
Did you know that there are some photos that are essential on your wedding day and that cannot be missing in your wedding album repertoire?
Well, now you just need to know different tricks to pose in your wedding photos and look spectacular.
And remember to hire your wedding photographer well in advance!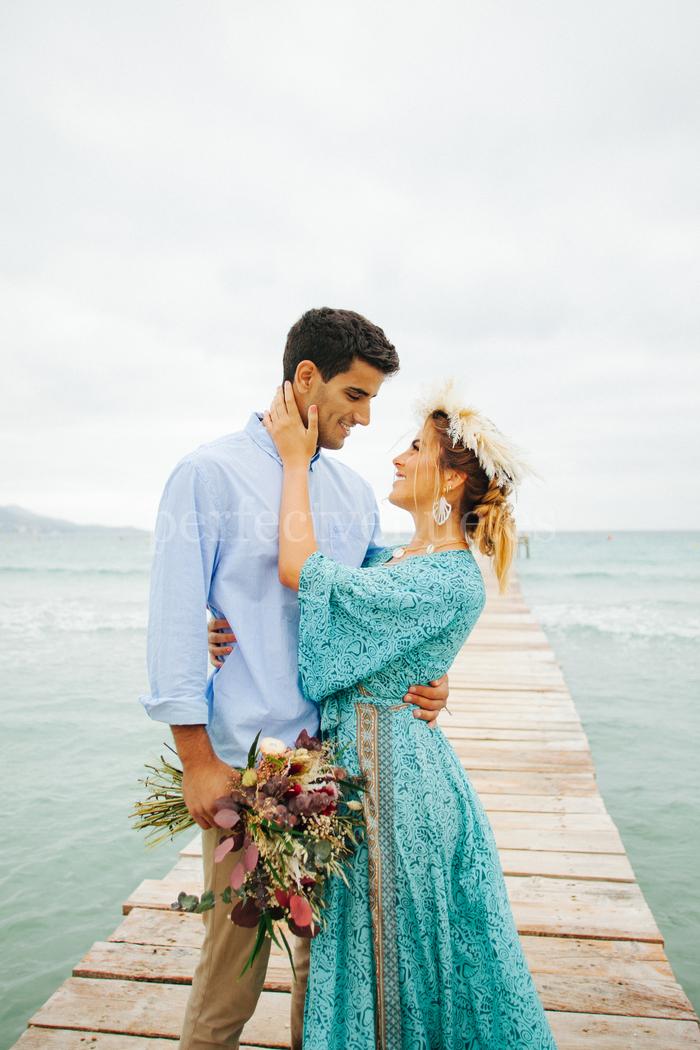 Your wedding photos will be taken in an idyllic setting
The wedding photographer in Mallorca will capture your happiest moments. He won't leave any detail and will be near you at all times to make sure he doesn't miss a thing. The best thing, your photographs will be taken in the idyllic settings of Mallorca.
Your wedding day will be remembered with the island's beaches, incredible views, the sun, the sea and the sunsets. Also coves, patios, museums, art galleries, charming neighbourhoods, natural parks and wineries. As well as famous places such as the Cathedral of Mallorca, the Caves of Drach, the Bellver Castle, the Royal Palace of the Almudaina or Caló des Moro and Cala Mondragó.
Because at your wedding you can do photo shoots everywhere you want! That's why we have a professional photographer. 
We have our list of the best photographers in Mallorca
On this page you can take a look at the best professionals with the camera, so that day in Mallorca you will have the wedding photographer of your dream.
Through the link you can also discover the services they offer, the languages they speak, get to know them a little more, learn about their style and the types of wedding photography they do.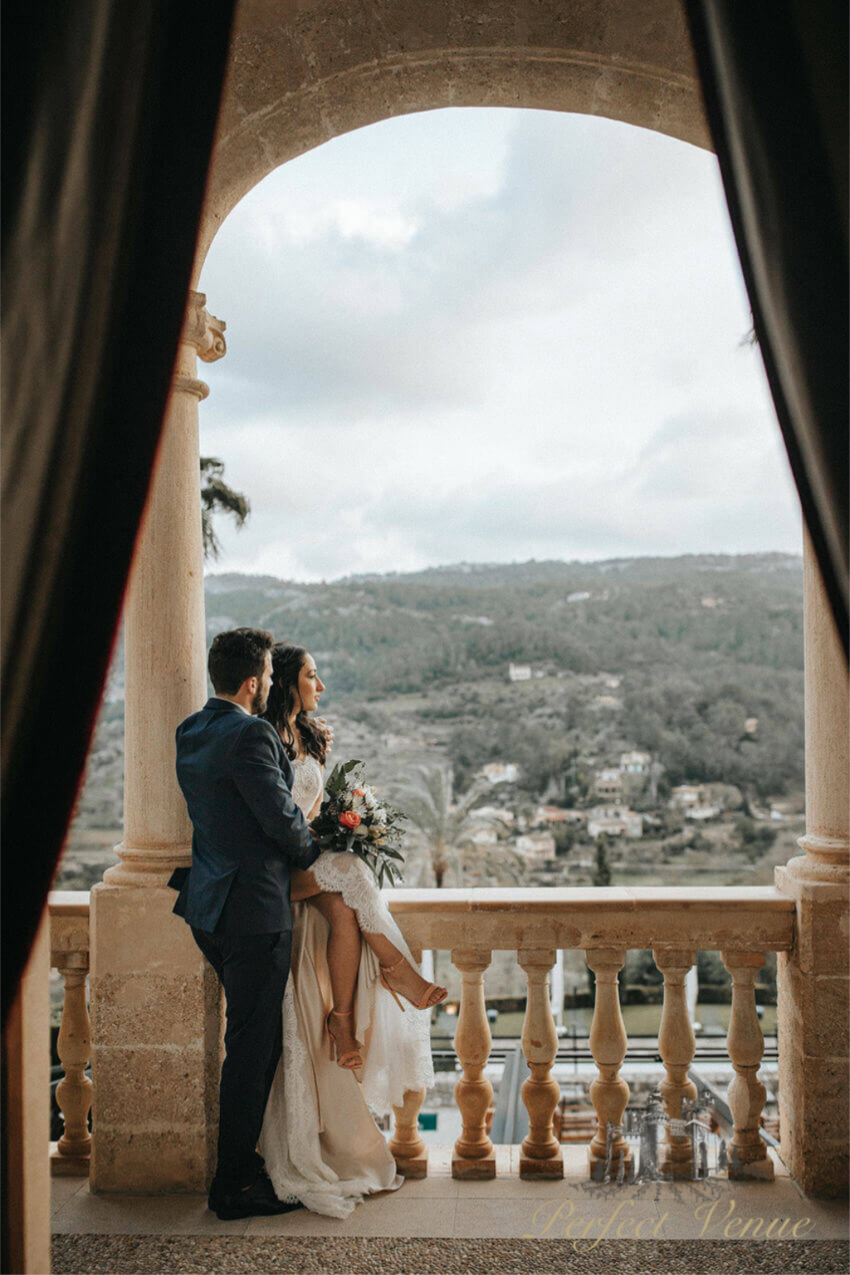 Professionals with vocation and trajectory
We work only with true professionals, yes, because we know that such an important moment in your life deserves to get the best result, we don't want to scare you! Therefore, for us it is very important that the photographers have great experience, vocation, knowledge of editing, good quality equipment…
And we must tell you about Tanya Vasiluk, a wedding photographer who moves all over Spain and abroad to capture the bride and groom on the most important day of their lives. She also offers pre-wedding reportage, post-wedding, baby sessions, etc.
We also recommend you to take a look at our article about the average price of a good wedding photographer. True professionals always ensure quality and can offer extra services that you might not have thought of. For example, many of them offer pre-wedding, post-wedding, baby sessions, etc.!
You can also discover here more professional wedding photographers in Mallorca, all of them highly recognized so you can be sure that everything will be a success.
We will make your memories last forever
Our Perfect Venue team and your wedding photographer in Mallorca we will be with you, accompanying you from beginning to end and being attentive at every moment so that everything goes perfectly, we will be involved to the maximum so that you have the best photographs at your wedding!
We are looking forward to meet you and hear more details about your wedding in Mallorca, we will make your memories last forever!