Oviedo is surrounded by sea and mountains, between the high Cantabrian Mountains and the Costa Verde. It's a marvellous city located in the centre of Asturias. 
Its cobbled streets, impressive noble buildings, and millenary churches which form part of its old town, leaves travellers who are fans of art and architecture dazzled. It also has a large number of restaurants and cider bars that will not leave anyone indifferent.
There's a wide array of things to do to entertain yourself; museums, exhibitions, interesting buildings, exciting nightlife… Oviedo will certainly not fail to surprise you.
The Gothic San Salvador Cathedral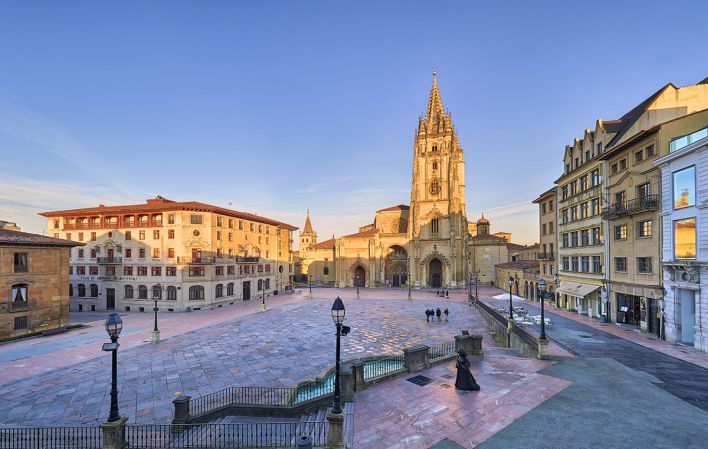 The Plaza de Alonso II el Casto would be a good place to start your adventure through the city, a plain that lies in the shadow of the 80-metre bell tower of the Gothic San Salvador cathedral, a work of art for many.
First of all you have to look at the façade of the temple from the square and then go inside the church, built by Alfonso II himself, next to a large cardinal's complex.
The Holy Chamber is the only thing that remains of the whole complex and is the core of the cathedral, where you'll find the sacred jewels. We're talking about a small chapel protected by a gate where the Victoria Cross, the Cross of the Angels and the Holy Ark, have been kept for more than a thousand years.
More characteristic gems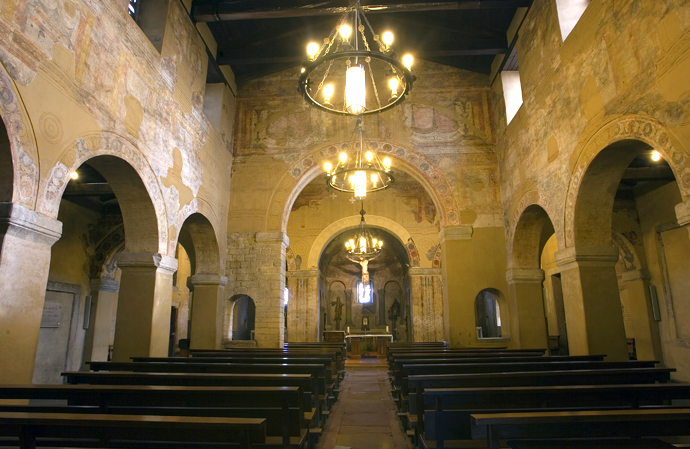 By now you'll probably have been struck by the vast amount of artistic and architectural wonders in this city, but this isn't all that Alfonso II and his successors built.
The church of San Julián de los Prados, located near the old quarter, is a basilica-shaped temple from the 11th century, with walls decorated with floral and geometric patterns. 
A few kilometres from the centre we also have the palace-church of Santa Maria del Naranco, adorned with two panoramic balconies. It was supposed to be converted into a house in 842, but its chapel collapsed in the 12th century and now, together with the church of San Miguel de Lillo, they form an amazing group of monuments declared World Heritage by Unesco.
Once you've visited the above, it's recommended that you rest and enjoy a picnic in the shade of the trees surrounding the buildings.
Museums in palaces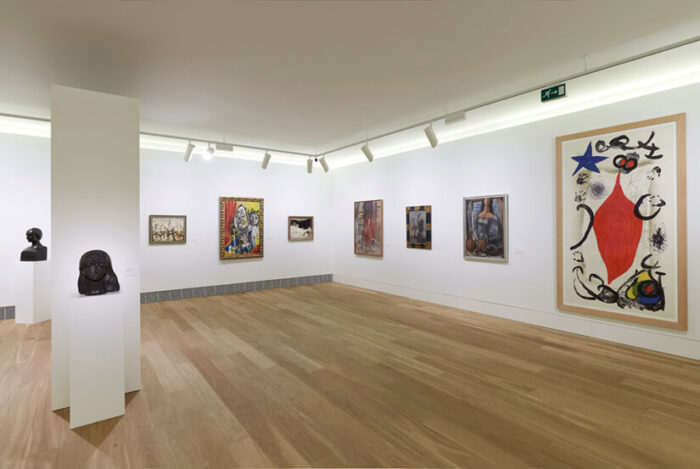 If you want to discover more about the history of this city, we recommend you plan an itinerary with museums and other sites that might interest you.
For example, you could start with the Museum of Fine Arts of Asturias, a short walk from the cathedral, which is made up of three buildings. This museum contains paintings, canvases, and sculptures from the Middle Ages to artists such as El Greco, Murillo, Goya, Picasso, Dalí and Miró.
You could then continue to the Archaeological Museum of Asturias, in the former convent of San Vicente, which contains Palaeolithic, Roman and medieval finds.
Relax and take a breath of fresh air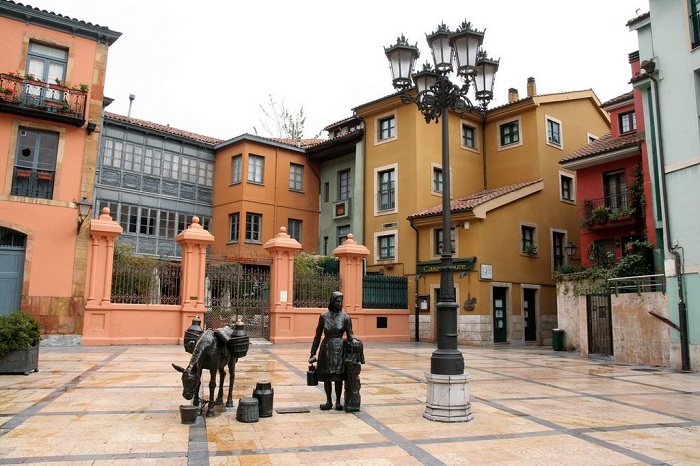 The time has come to take a quick break from sightseeing and, as we mentioned before, Oviedo has numerous restaurants and cider bars that you are sure to love in its most famous streets. 
Many can be found in Gascona street, also called "Bulevar de la Sidra", or in the Fontán market or in Trascorrales square, an incredibly picturesque destination, due to its over one hundred statues that embellish the space, simulating an open-air museum. You can also enjoy its cachopos, fabadas and pixín, better known as monkfish, among other delicacies.
If you love sculpture and mythology, don't miss the statue of La Regenta, a character from Woody Allen's novel Clarín set in Oviedo, the sculpture of the Maternity by Fernando Botero in the Plaza de la Escandalera and the Culis Monumentalibus between the streets Pelayo, Uría and Palacio Valdés.
A family destination
It's true that, in recent years, Oviedo has become a popular destination for families, especially those with children. This is because it is one of the most meticulous in the country, has many activities for all ages as well as lots of green spaces and playgrounds for children.
If you're travelling with the little ones, don't miss the statue of Mafalda, Quino's legendary character, sitting on a bench overlooking a lake with ducks and fish in Campo de San Francisco. There is usually a queue for a photo with the statue but in the meantime your children can play safely among the gardens and kiosks.
Finally, you could check out an exhibition that the little ones are sure to love, the Geology Museum, which has thousands of types of minerals, fossils and meteorites, 10 minutes from the old town.