Jewels are a girl's best friend, giving you an air of delicacy and class
Anything goes at a wedding, if that's what makes you happy. I think that everyone should know this. The big day is so anticipated, it's the aspiration that keeps you awake at night. You can't settle for less, this day deserves everything, all your efforts and everything you want to make it come true.
And without a doubt Claudia and Gonzalo are conveying what they wish to with their wedding. From the great diamond tiara to the Monastery declared a World Heritage site. That really is pulling out all the stops.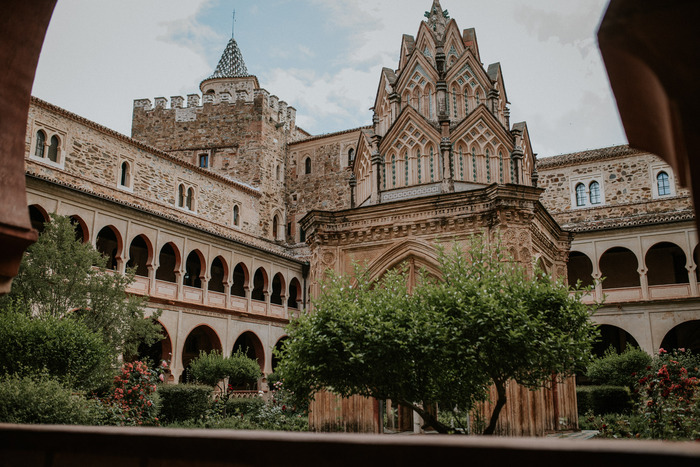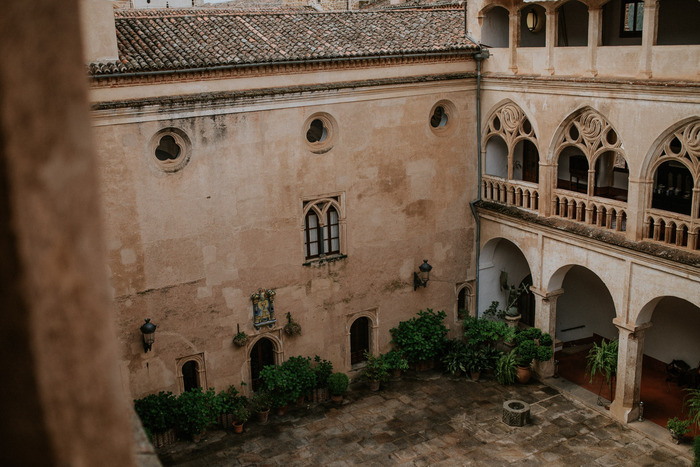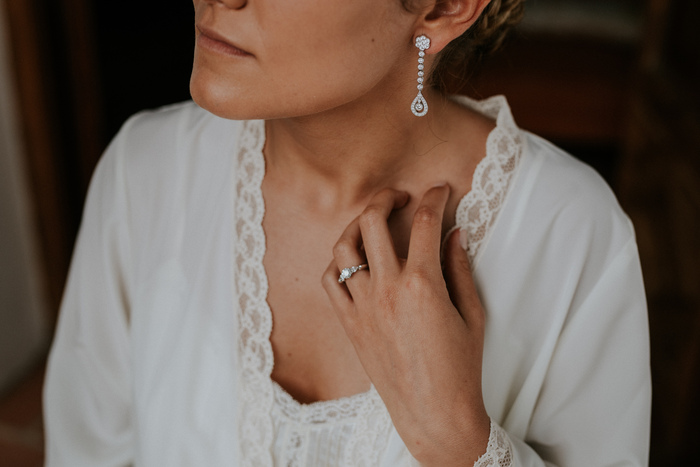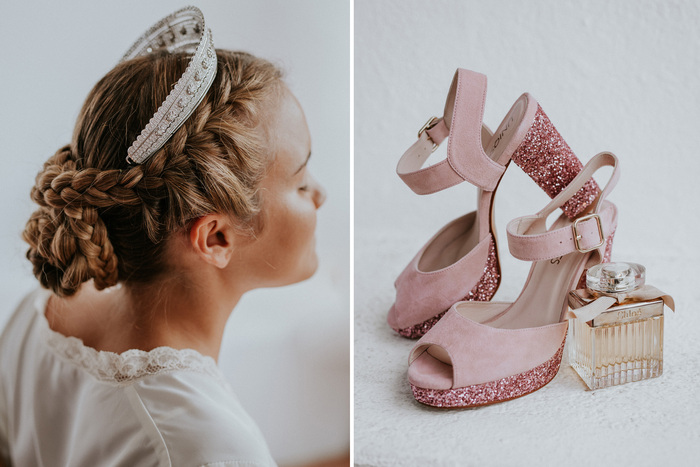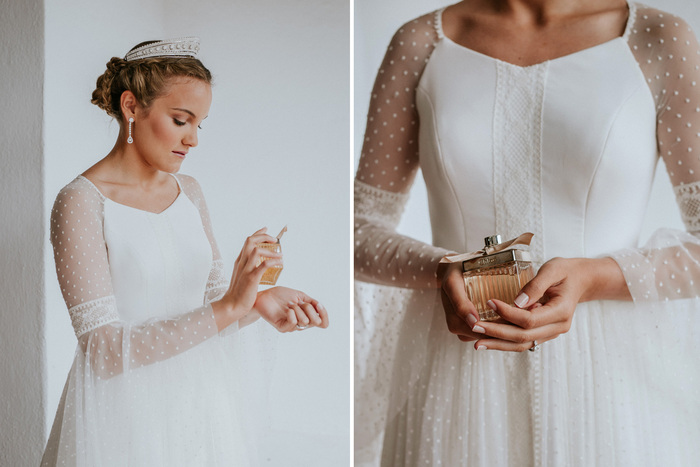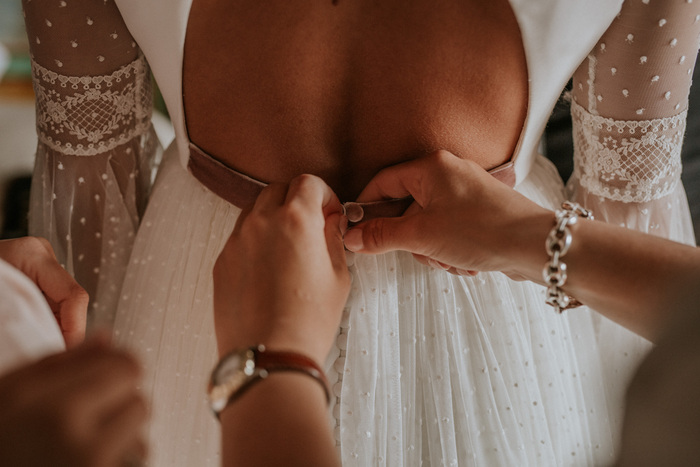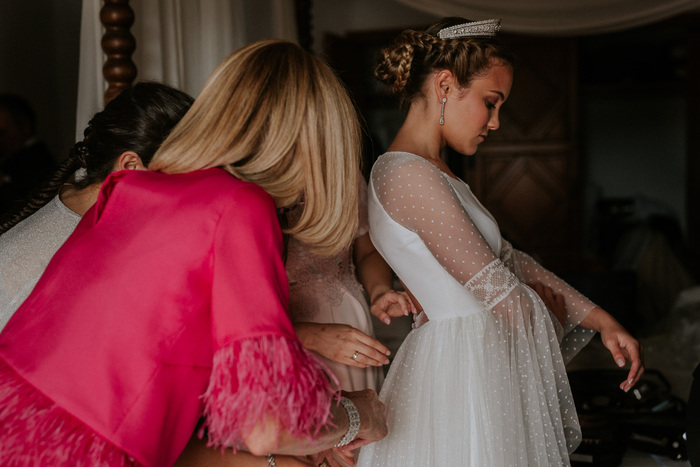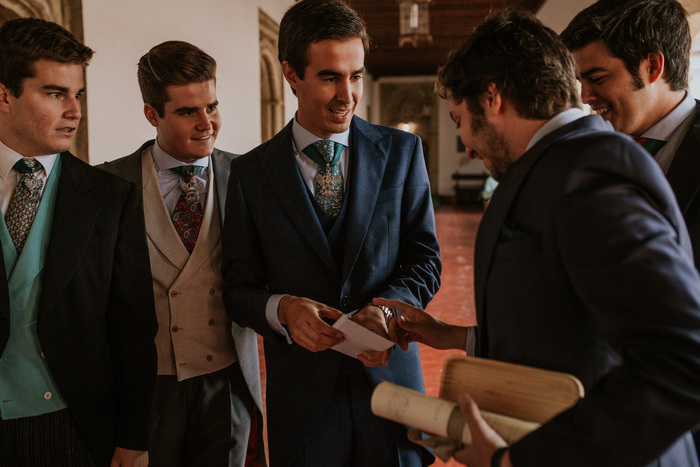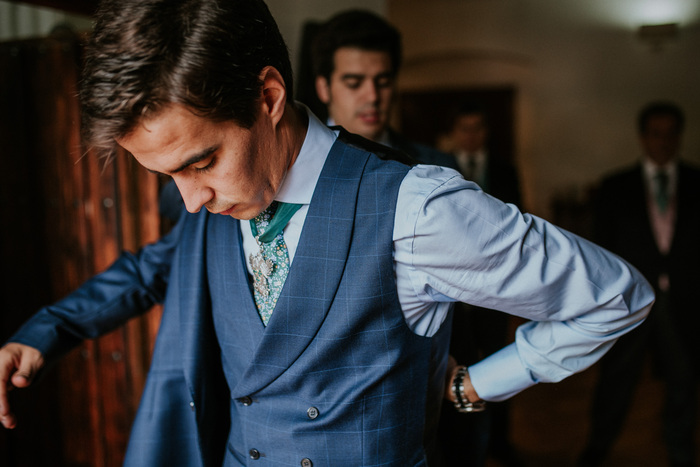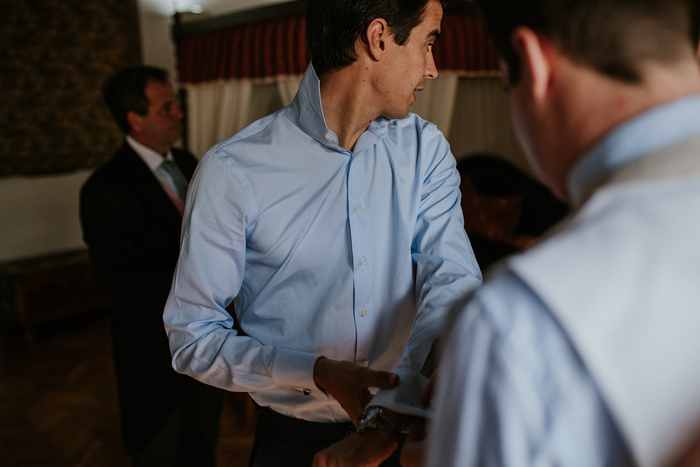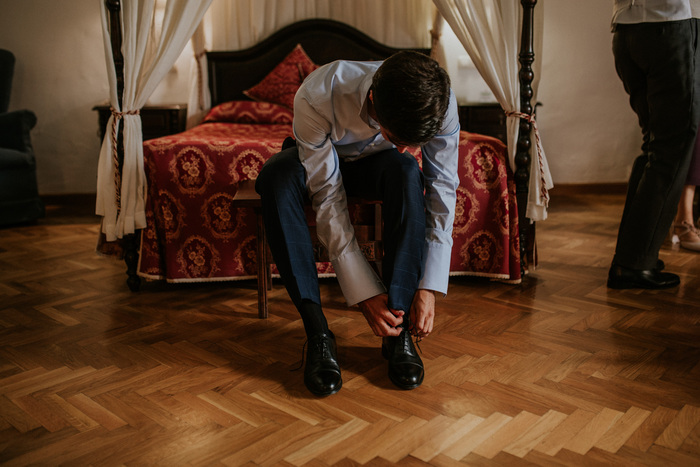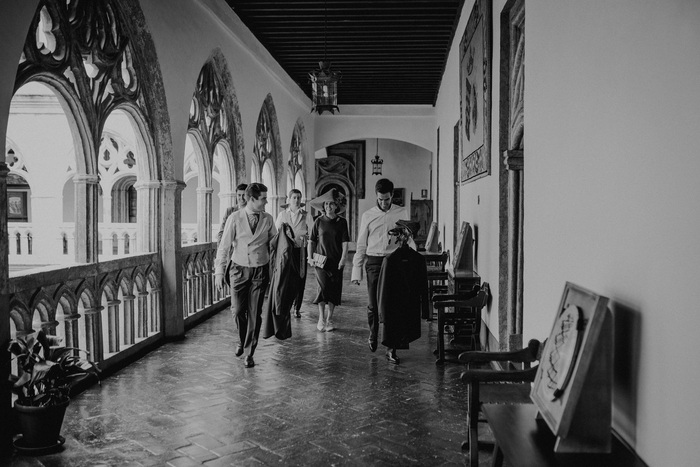 A rustic wedding in a Monastery in Cáceres
This couple decided to follow tradition. A religious ceremony in a place of worship. But not just any place of worship, one that has been declared a World Heritage site. The monastery of Maria de Guadalupe, an unrivalled building thanks to its merging of styles, ranging from Gothic, Mudéjar, Renaissance, Baroque and Neoclassical. All history of art exhibited in one place of worship. And that's not all, this space is named after the Patroness of Hispanidad, the Virgin of Guadalupe. Our pair have known to choose well – their love is very well guarded within the walls of this great place.
A family wedding
Family isn't just that which walks you up the aisle, or who you grow up with. It's all those people that have participated in your life over the years. All the preparations have been discussed amongst the family to achieve this beautiful wedding. The waiters were taken care of by a friend of the mother-of-the-bride. Notelets, taken care of by the sister-in-law. The invitations by the brother of the bride, and the banquet and candy bar were covered by the brother and mother of the groom. That really is involving the whole family!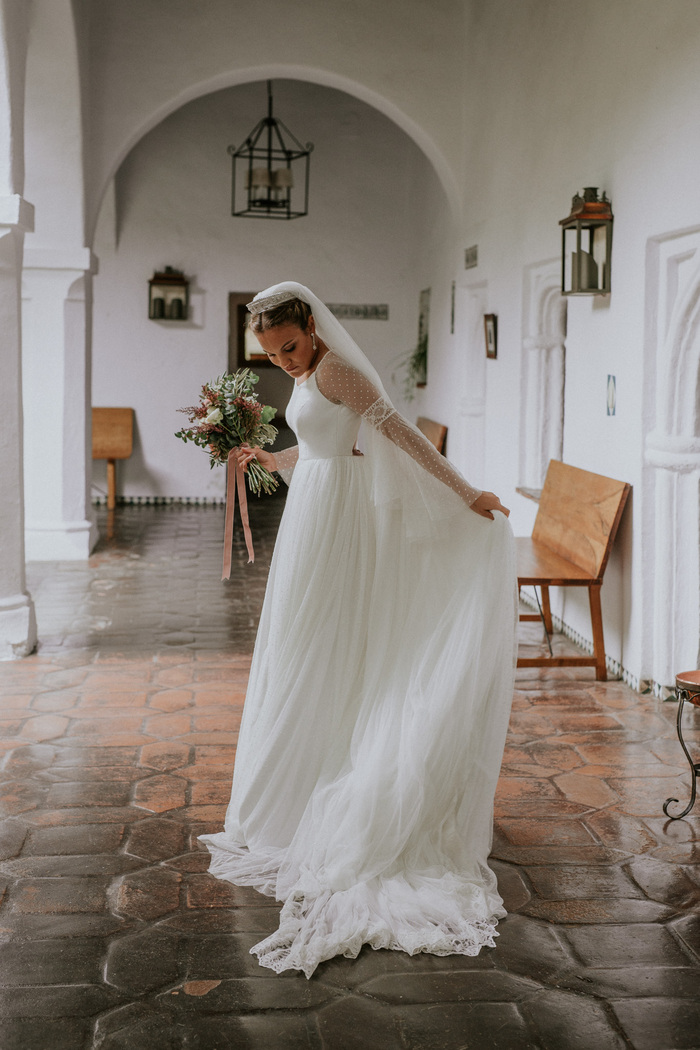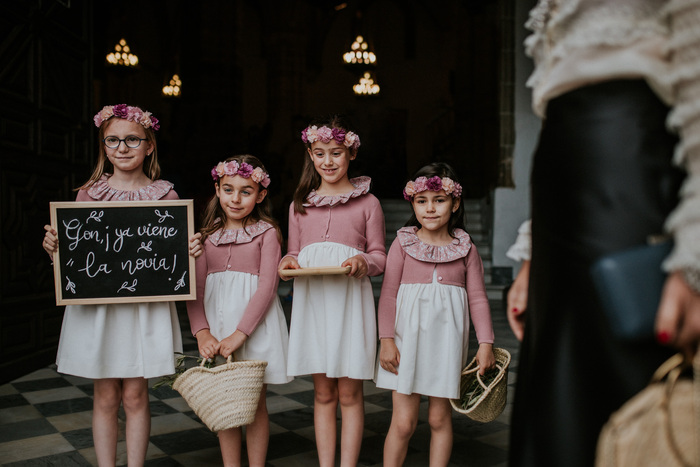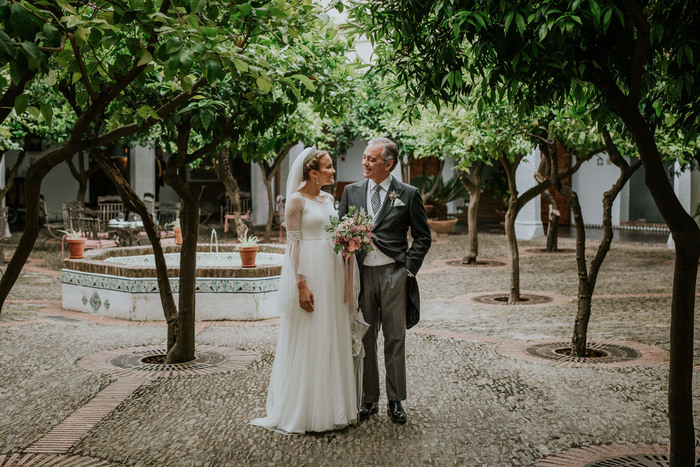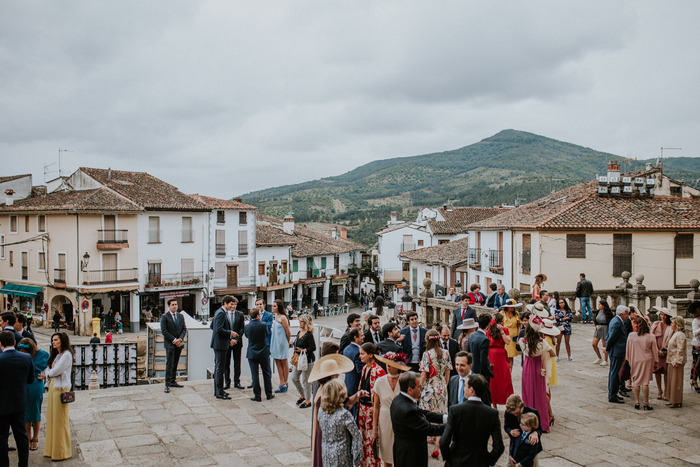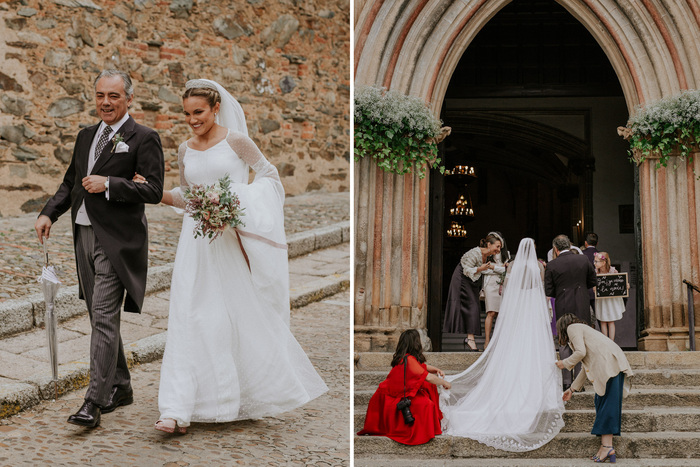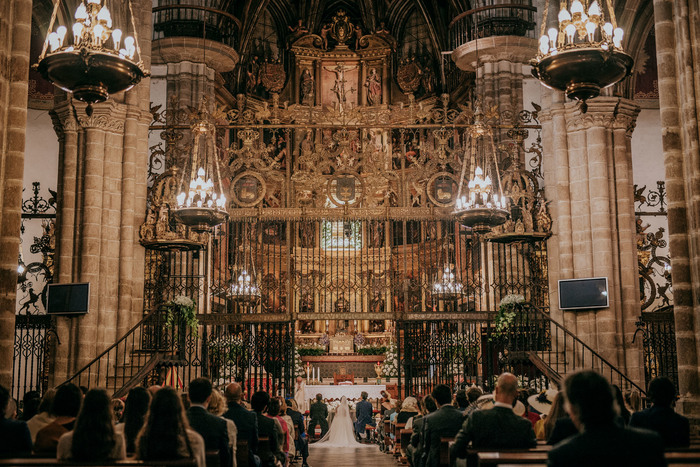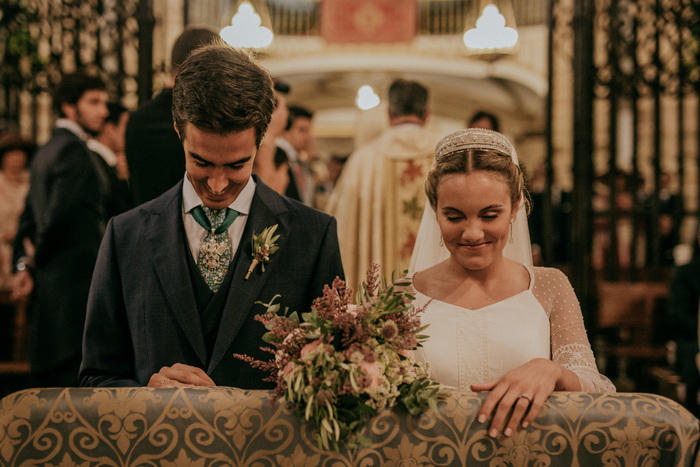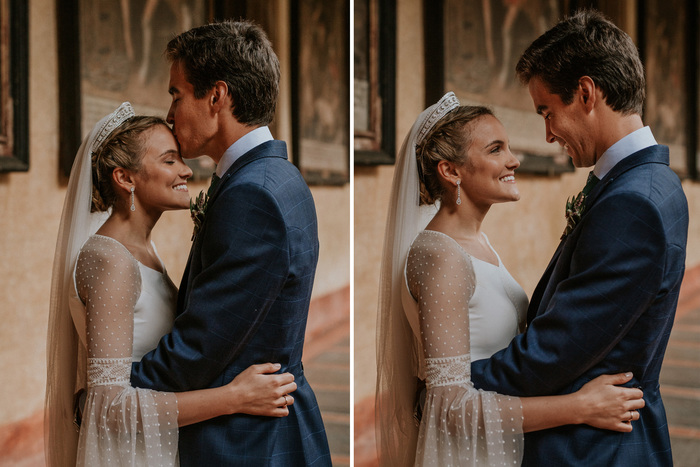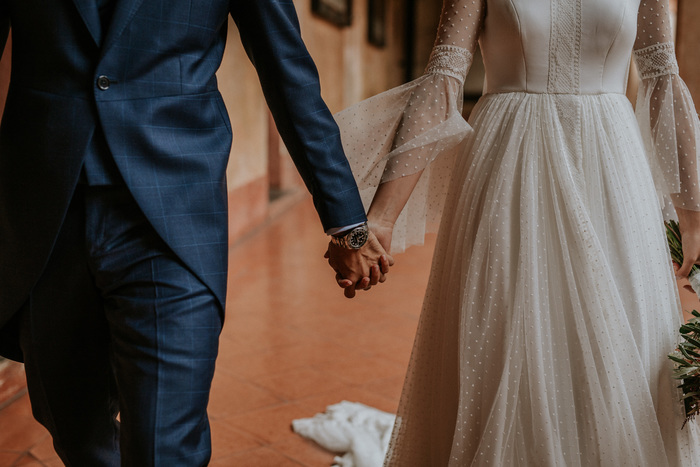 Diamonds, the perfect accompaniment
Coming from a family of jewellers, it's more than obvious that our bride was going to wear one of the family jewels. For this important day, she chose nothing less than a diamond tiara, made in gold and embedded with 906 diamonds.
This expensive taste was also reflected in her dress, designed by Lucía de Miguel. A dress cared for down to the finest detail, with bell sleeves and a velvet strap. An unparalleled delicacy. All of this reflected in an elaborate braided hairstyle. Our bride is a queen fit for a king.
A picture is worth a thousand words
The Concorazón team had the task of showing us this beautiful love story through images. An excited yet nervous bride, being led to the altar by her father. An impatient groom, surrounded by friends, reciting his vows aloud.
A hub of chaos and emotions; laughter and joy. A look that is worth the world, and a beautiful sunrise holding hands with those you love the most.
Keep reading – at Perfect Venue we have plenty more articles to inspire you and ensure you have the perfect wedding!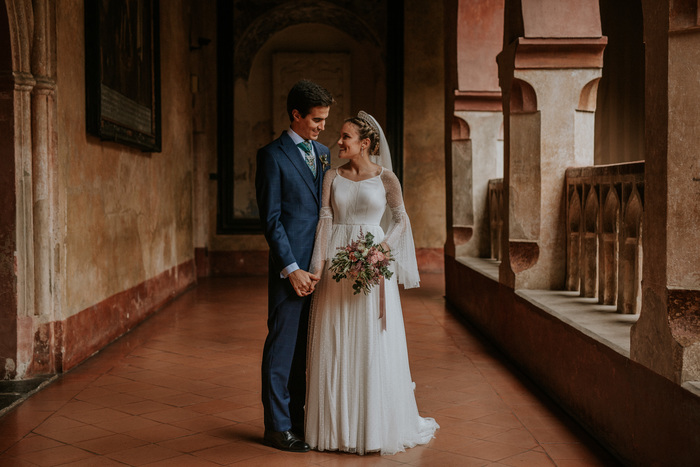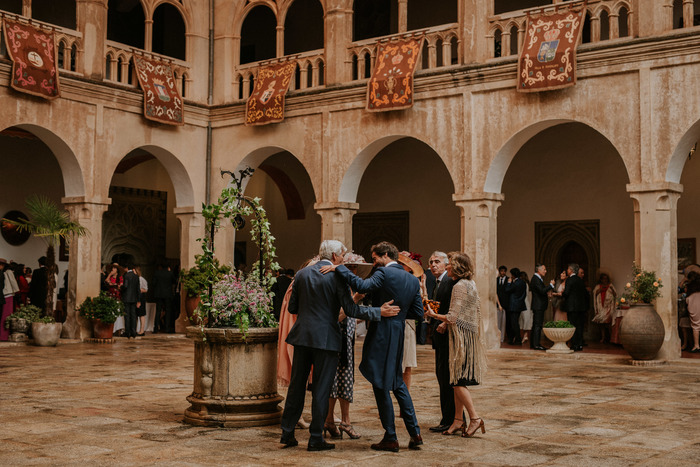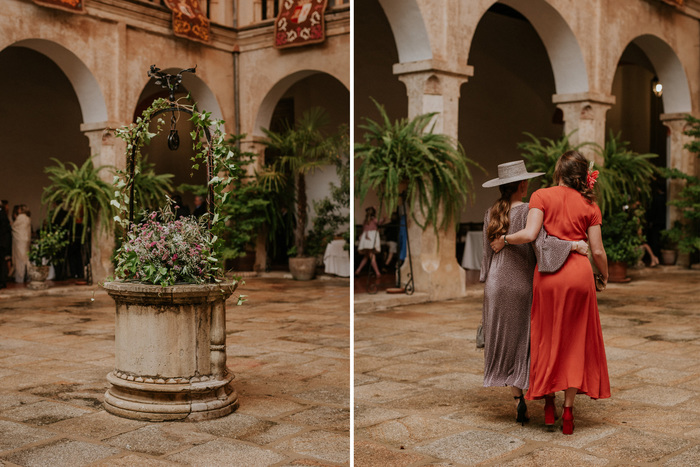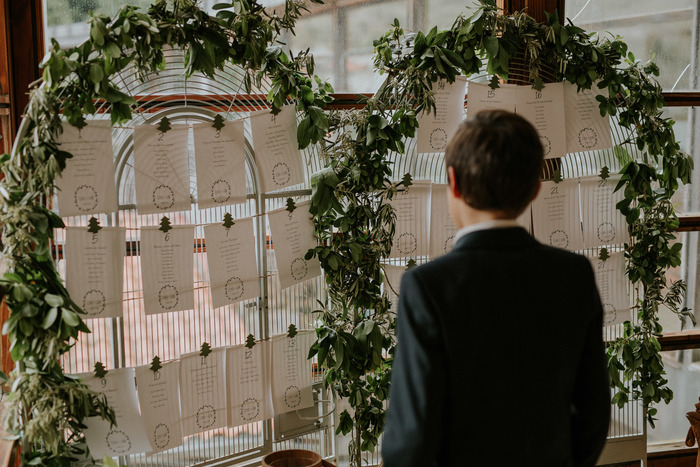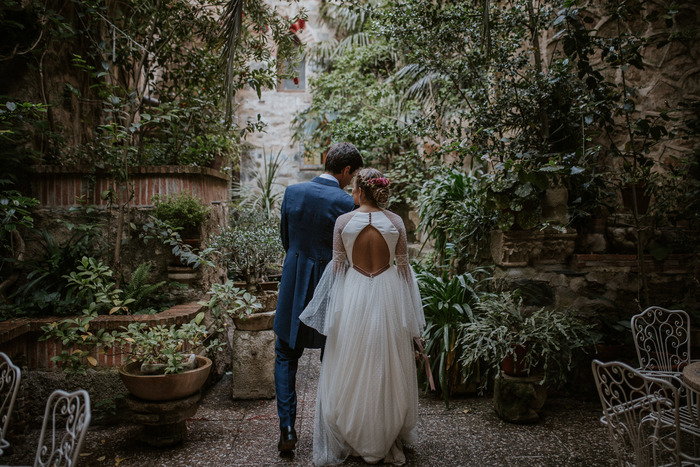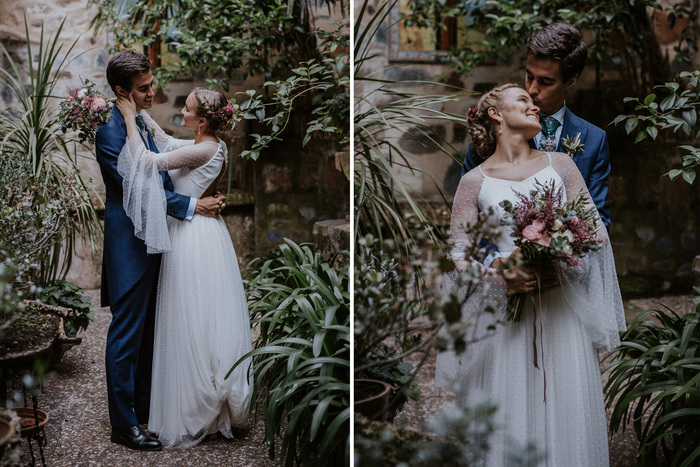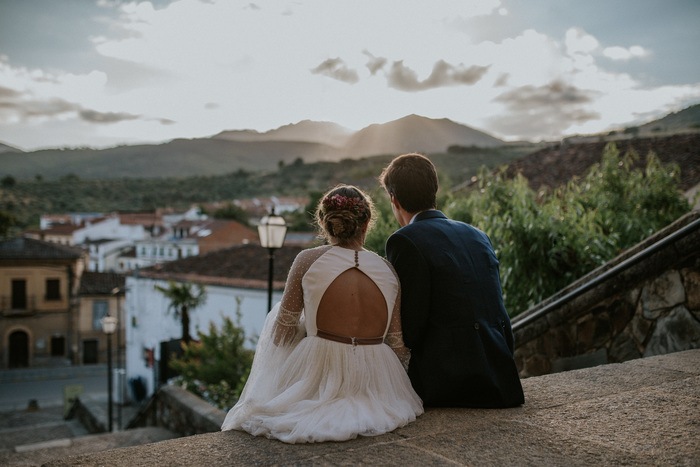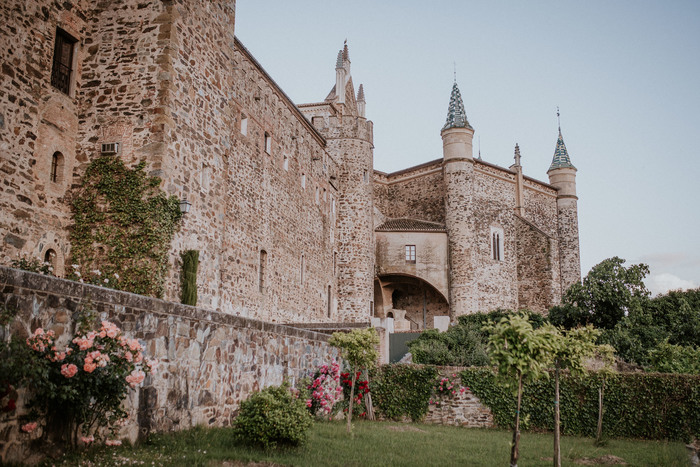 Wedding team:
Photographer and filmmaker: Concorazon // Venue: Monasterio de la Vírgen de Guadalupe // Dress: Lucia de Miguel // Hair and Make-Up: Urvan Official // Flowers: Arbolande // Bride's shoes: Uniqshoes // Jewels: Jss Yanes // Groom's suit: Fields