The whitewashed walls of lime, the rustling of the leaves of the great olive trees, and the desire to share with their guests a little of their love for Spain, our two lovers of the day imagined a simple and natural wedding in Sevilla.
Seville was the perfect setting to bring together guests from New York and around the world, and they could enjoy an incredible environment like the Casa de La Judería hotel where the newlyweds were prepared, as well as the Hacienda Molinillos, where the Persian ceremony and the big party took place.
In this wedding, All the symbols and the essence of the deepest persian  tradition were in . Total harmony with the surrounding landscape of Sevilla ..
The combination of  dominant green colour and brown, the palm trees, the savage nature around   gave a  pure air sensation making this wedding just perfect .
 The tables are decorated with colorful and original pretty little bouquets and pomegranate.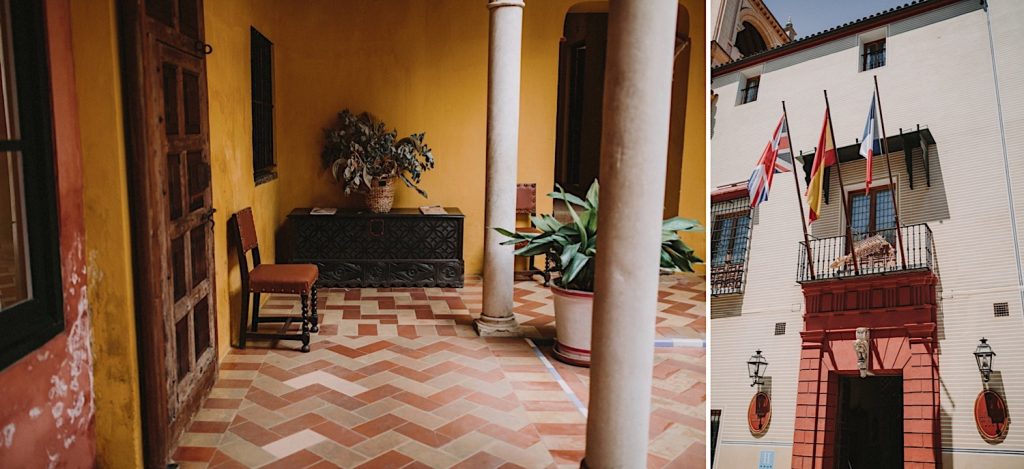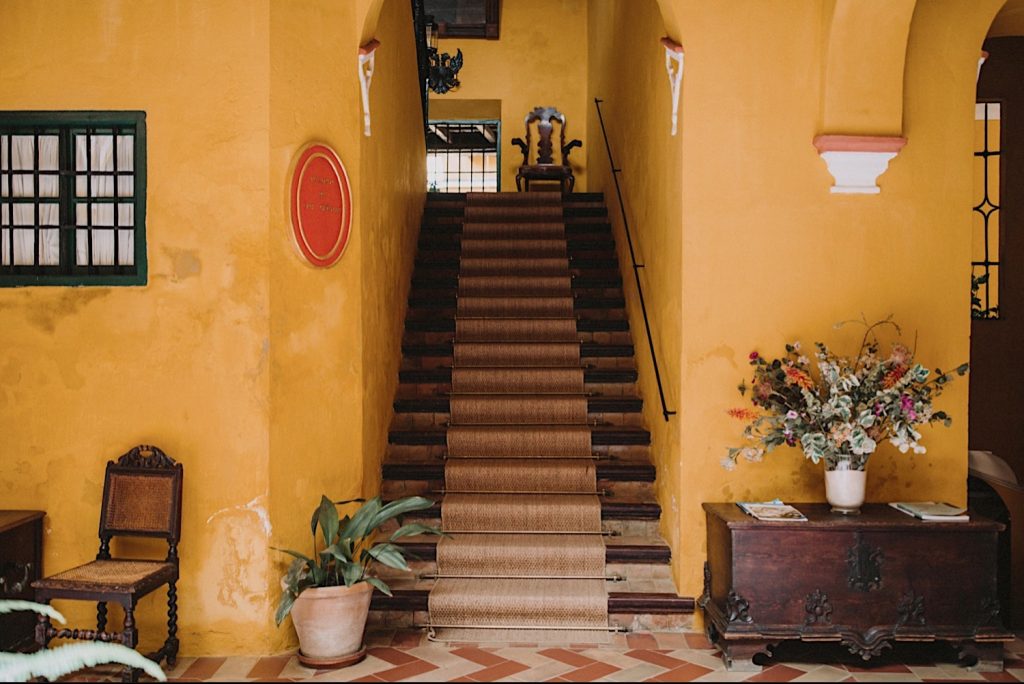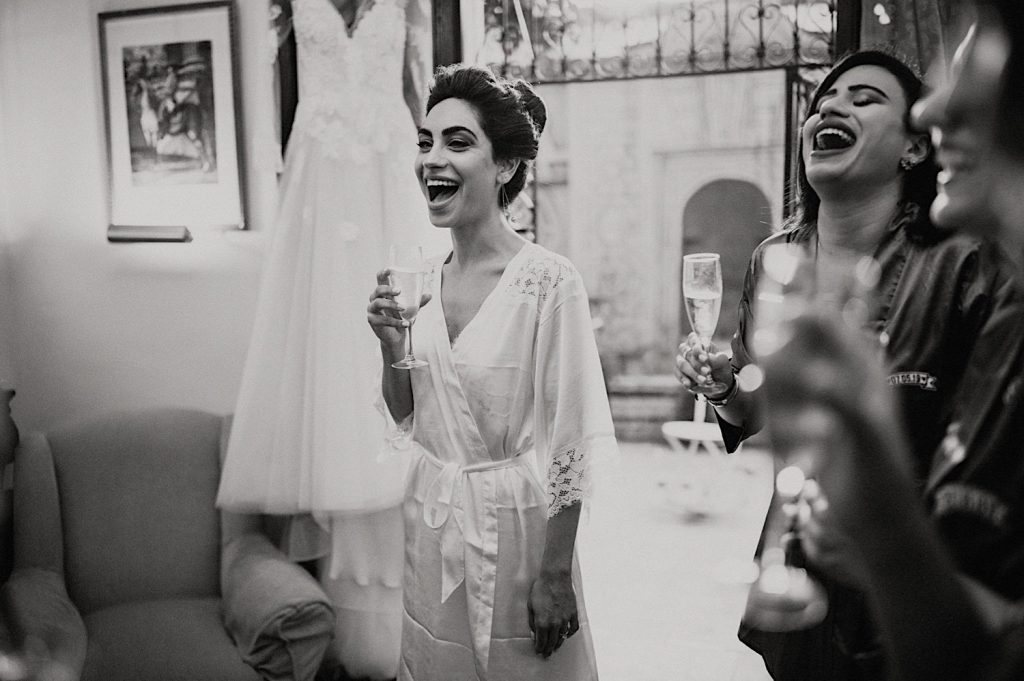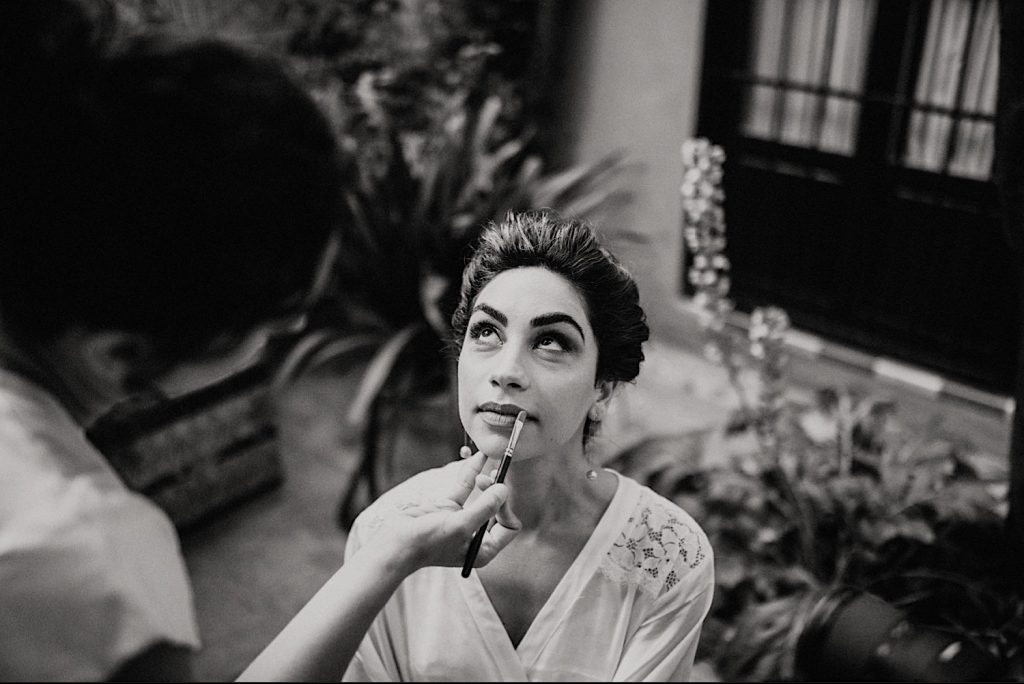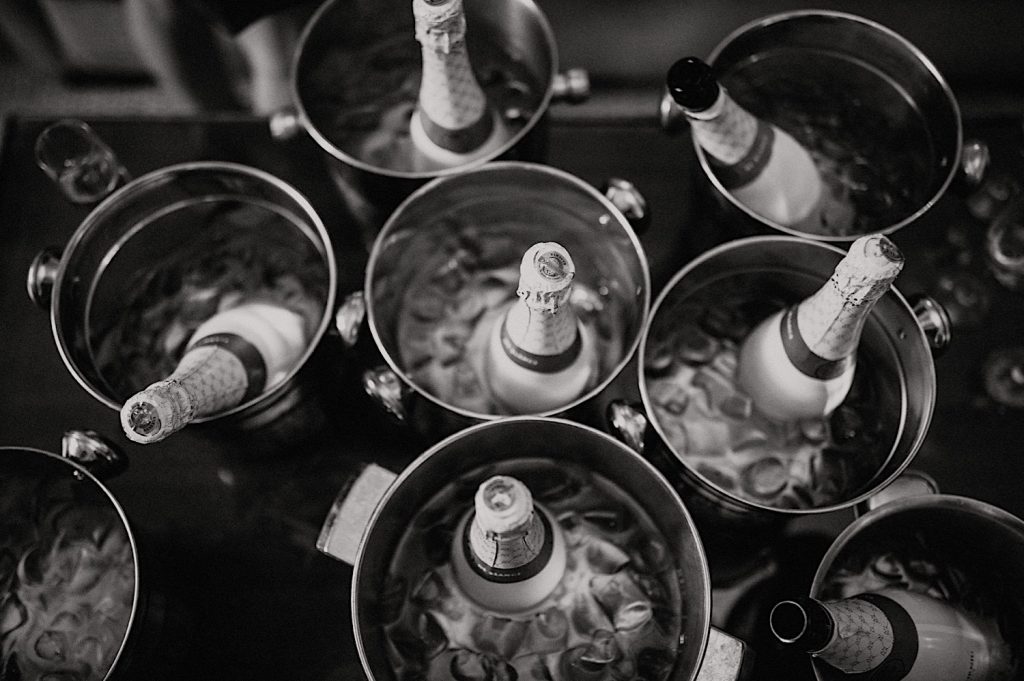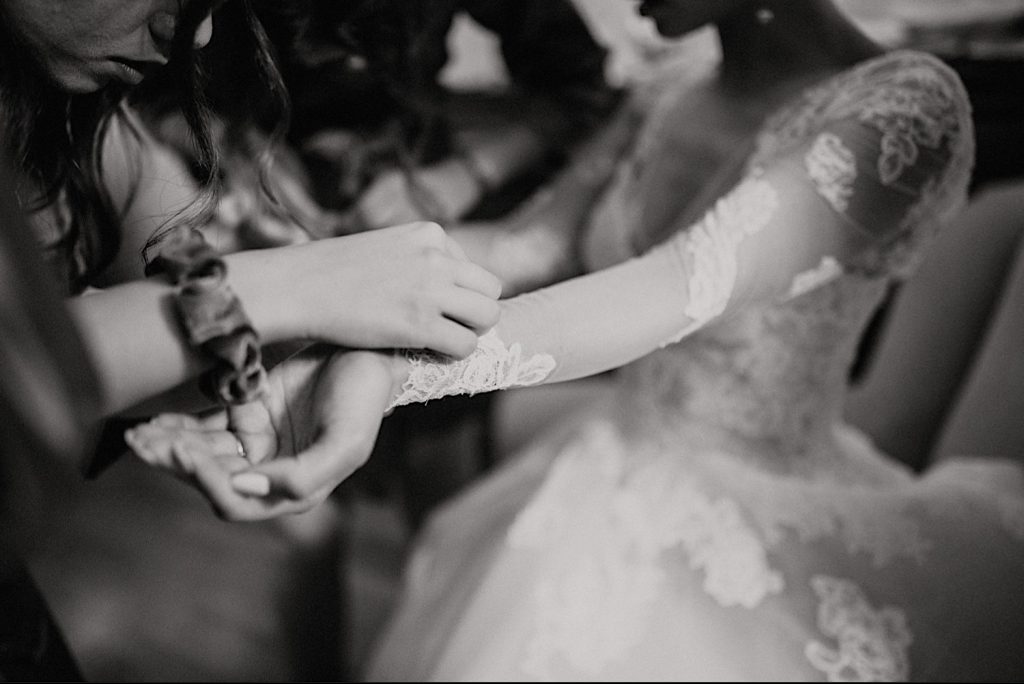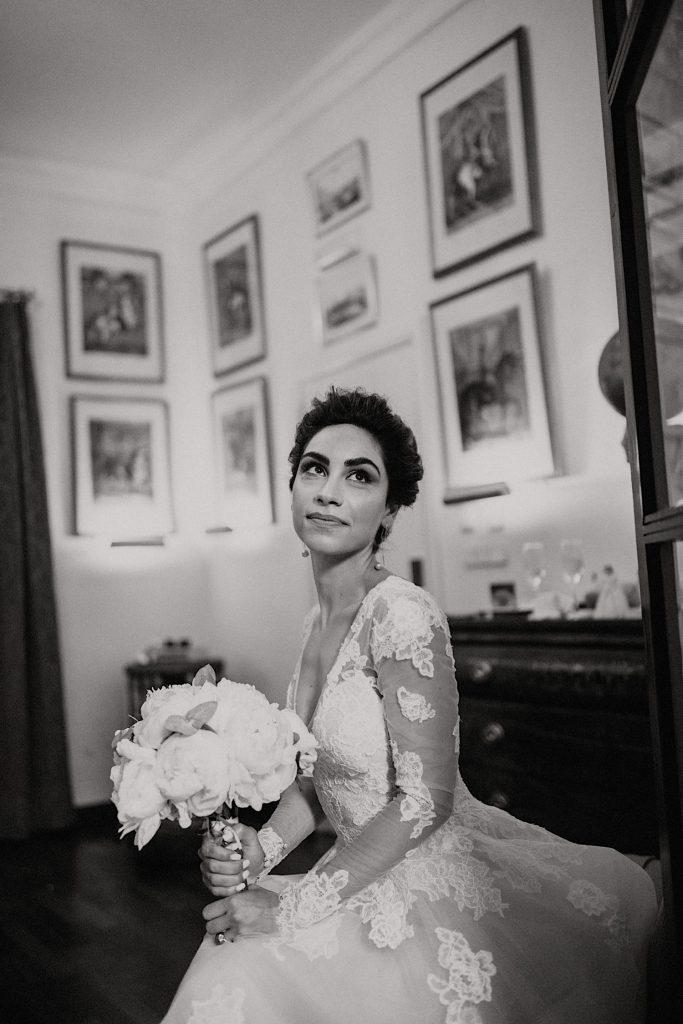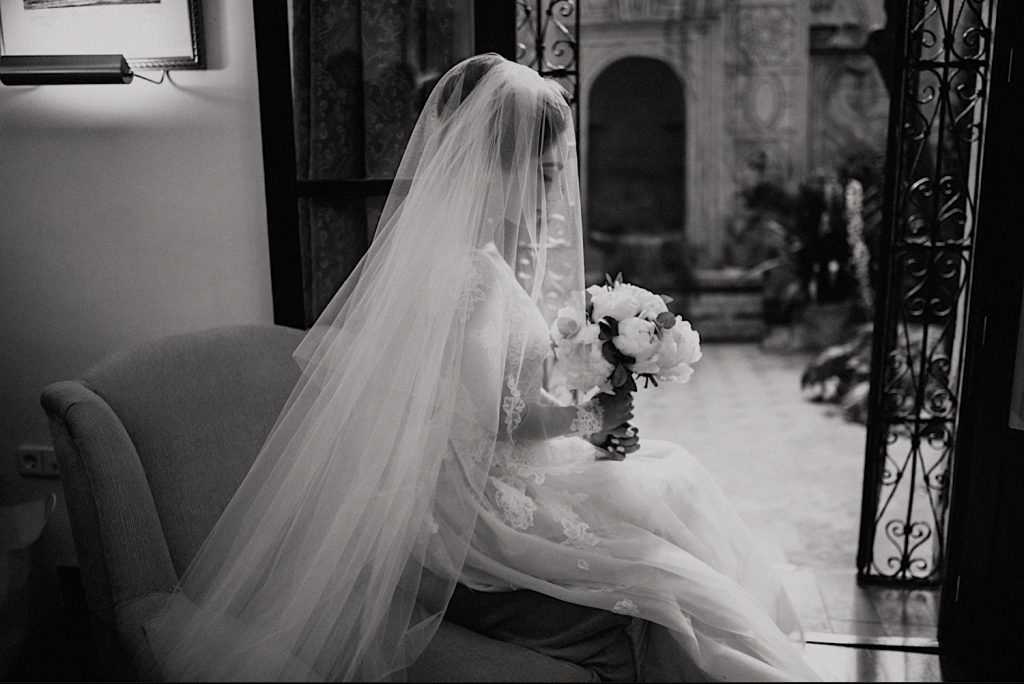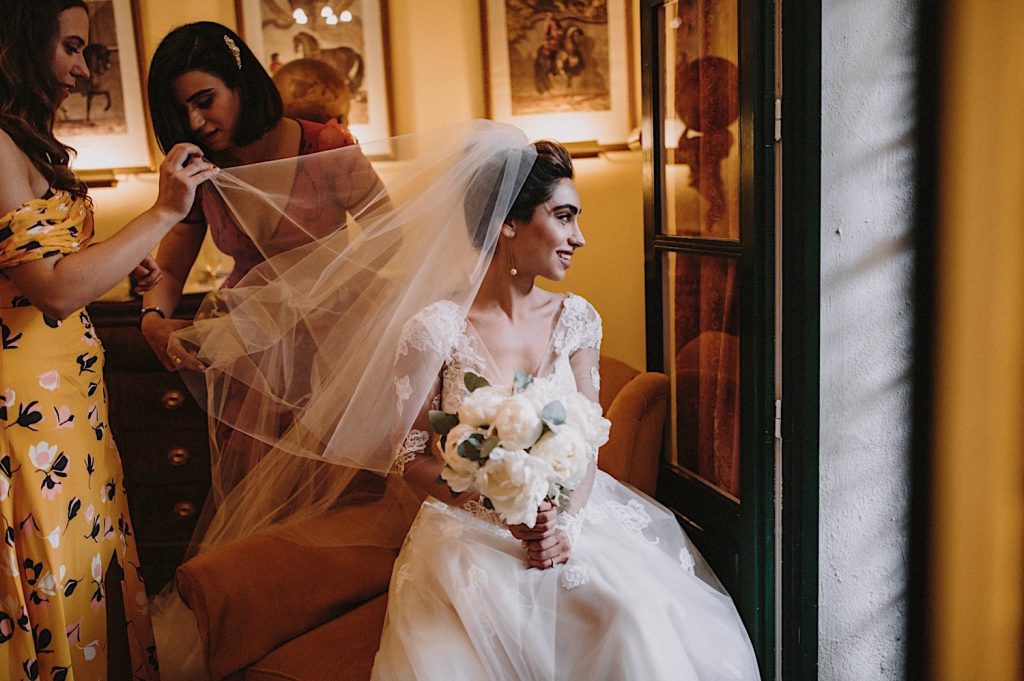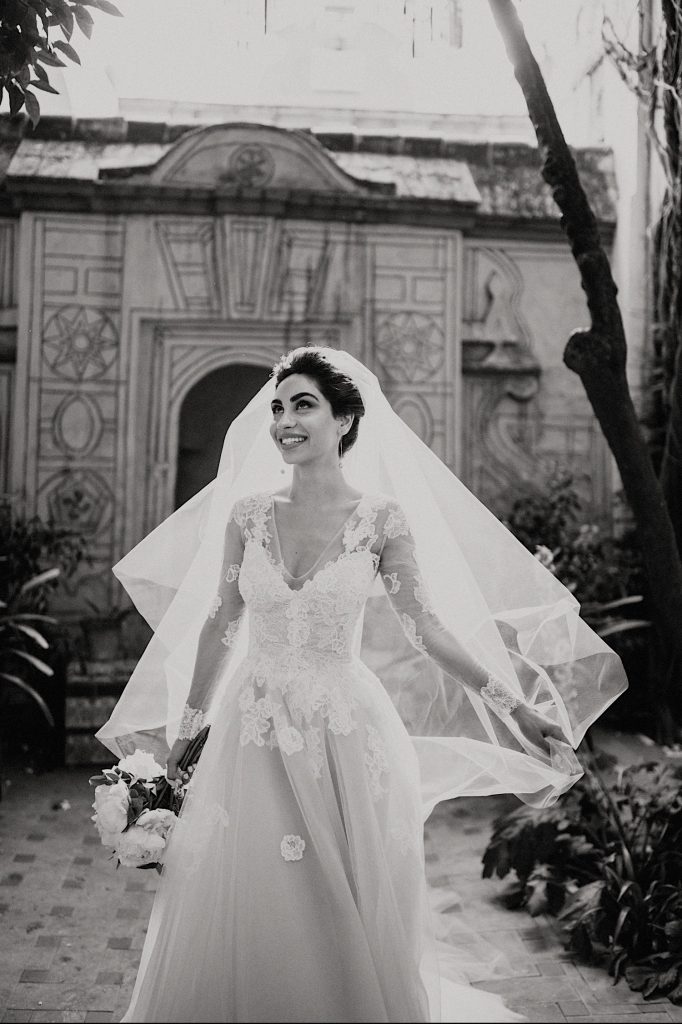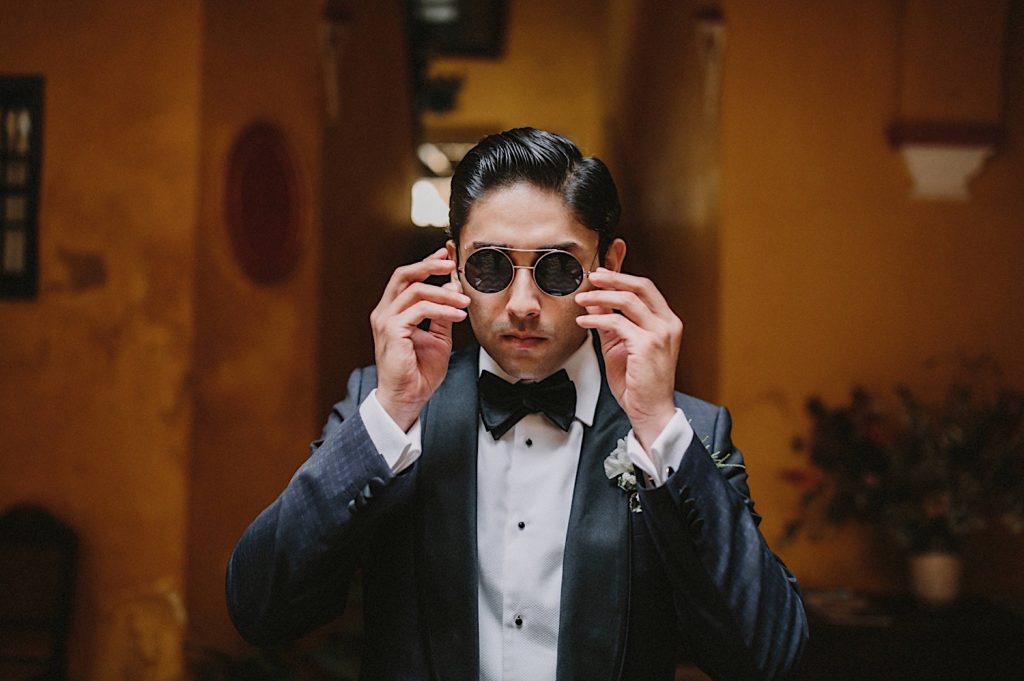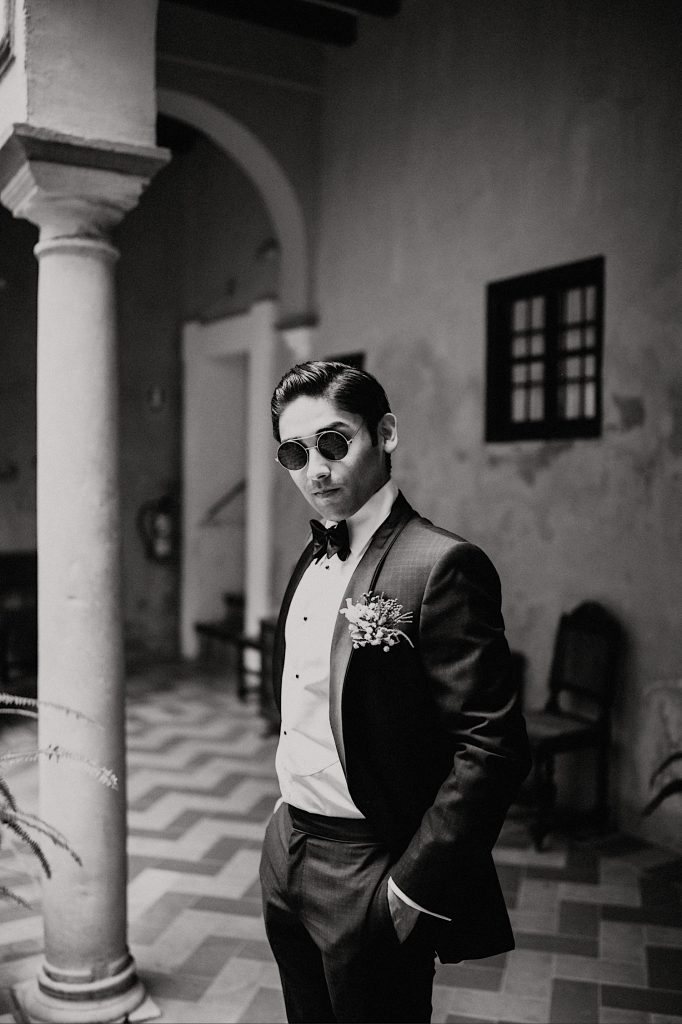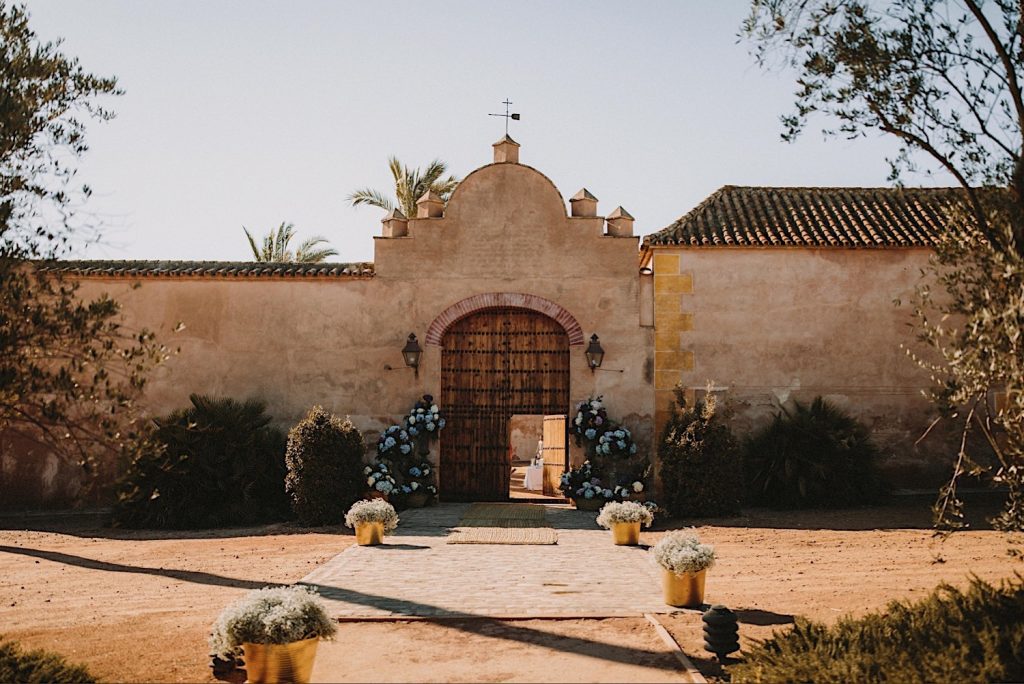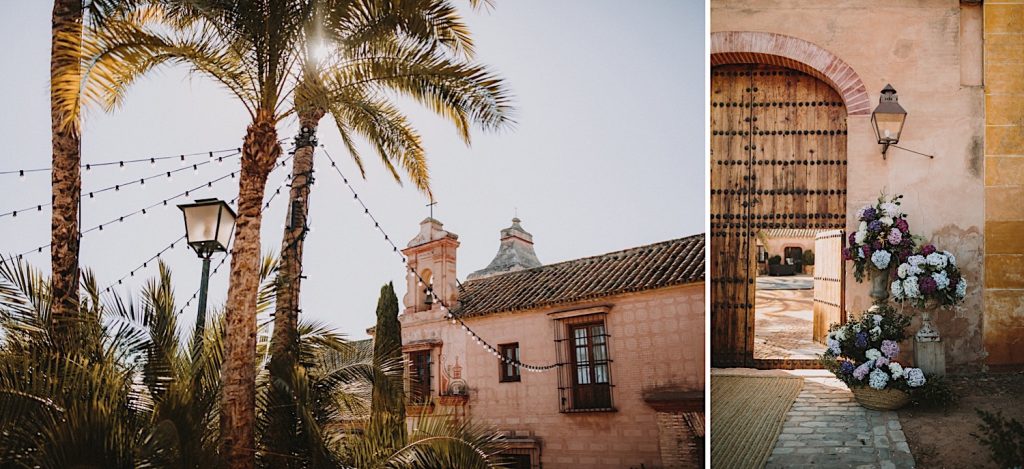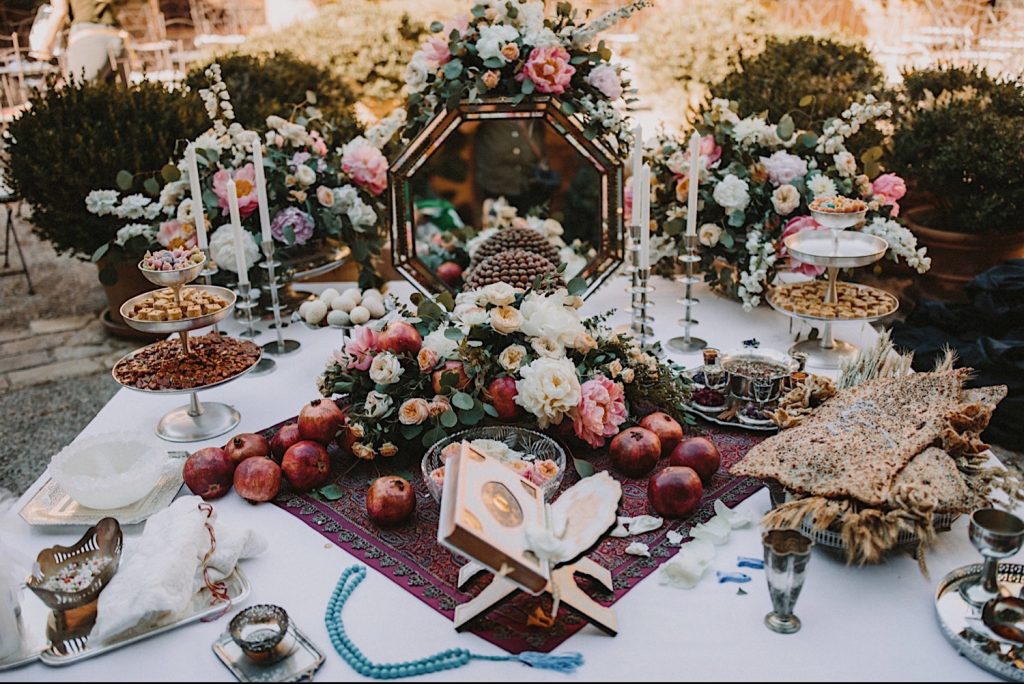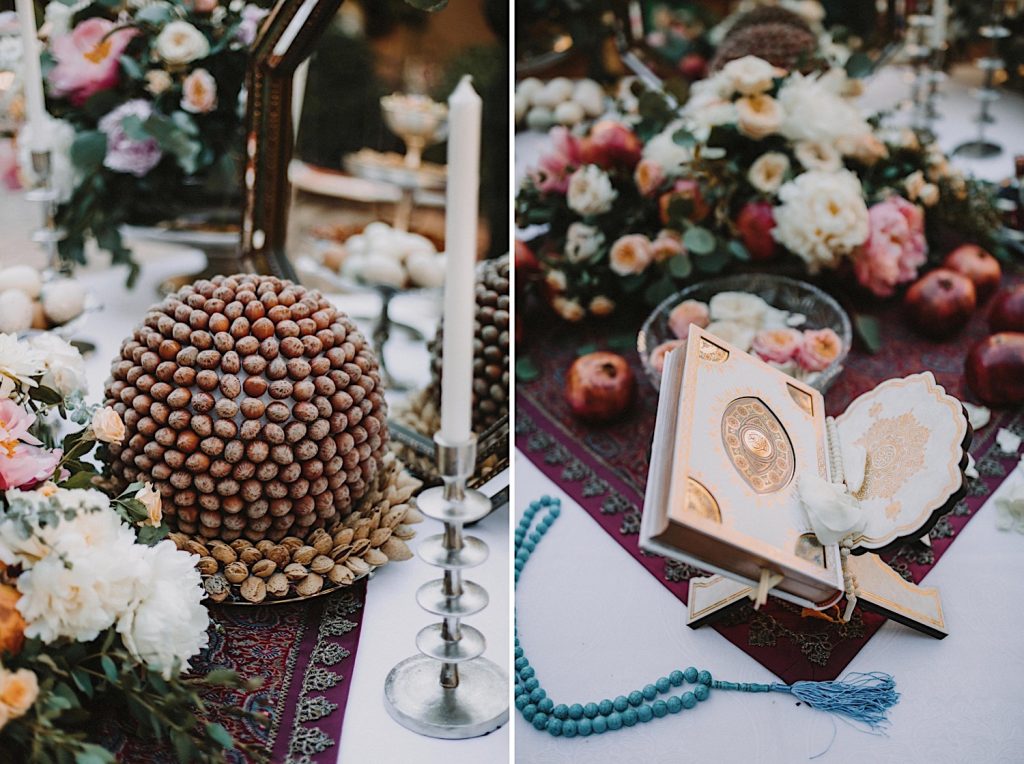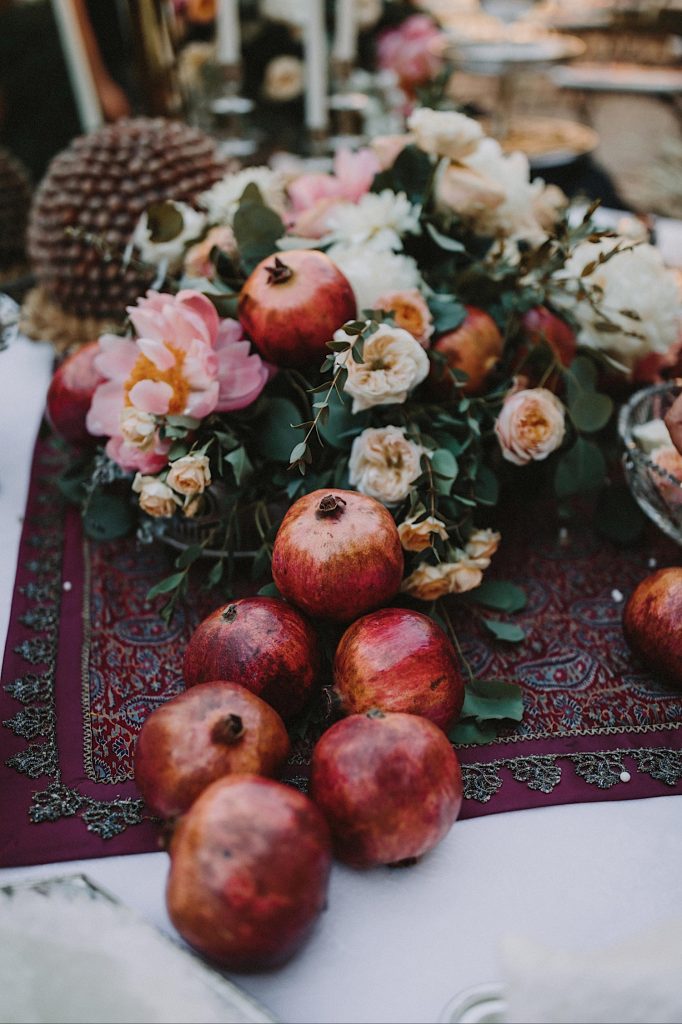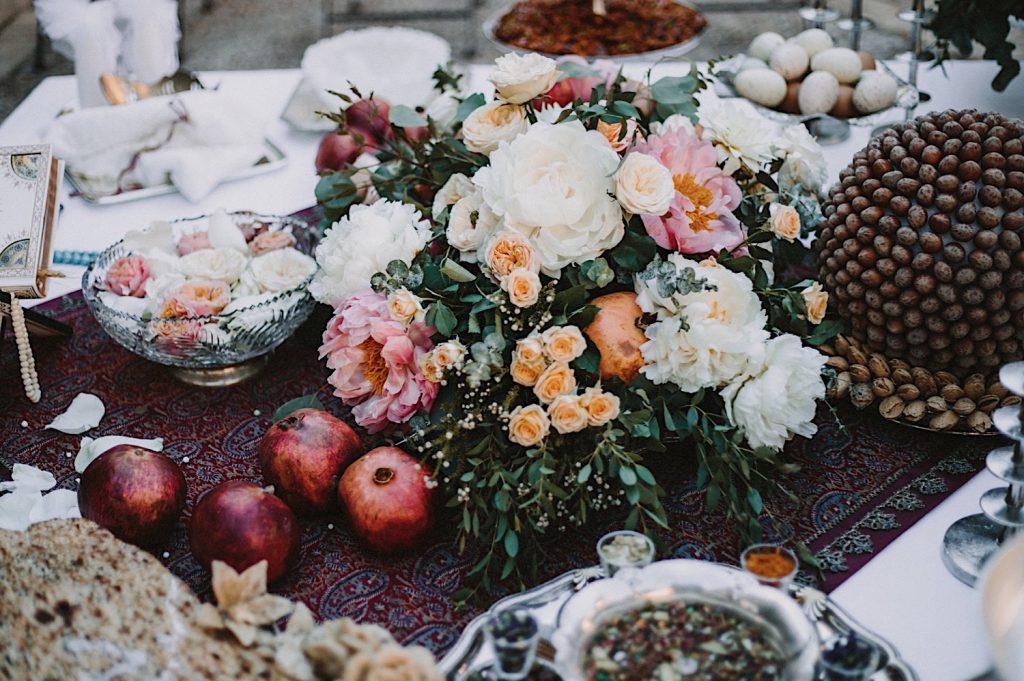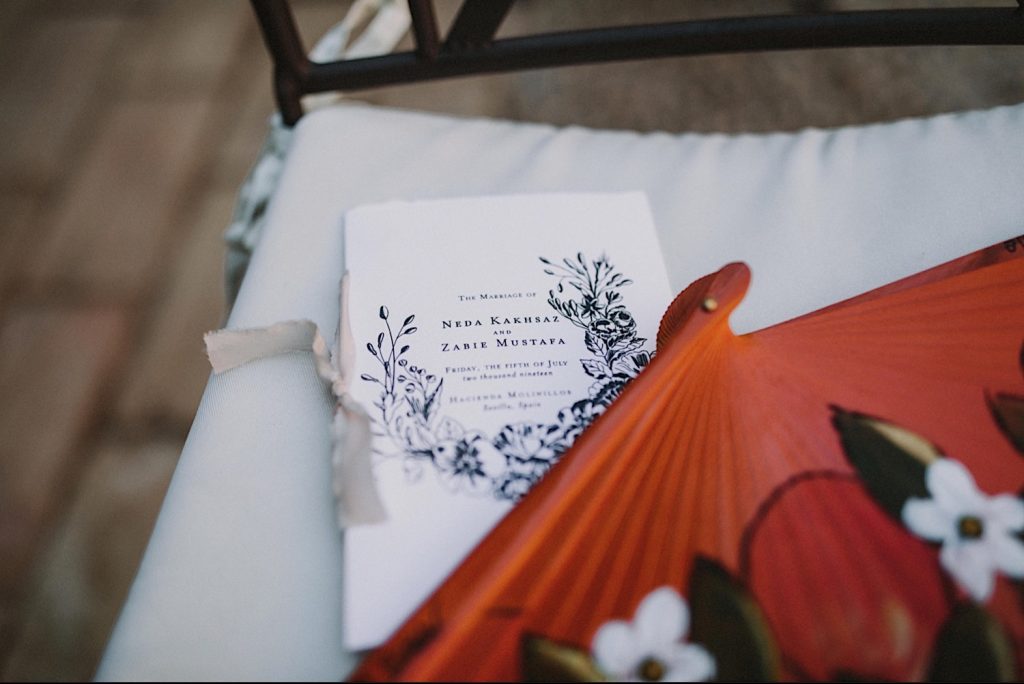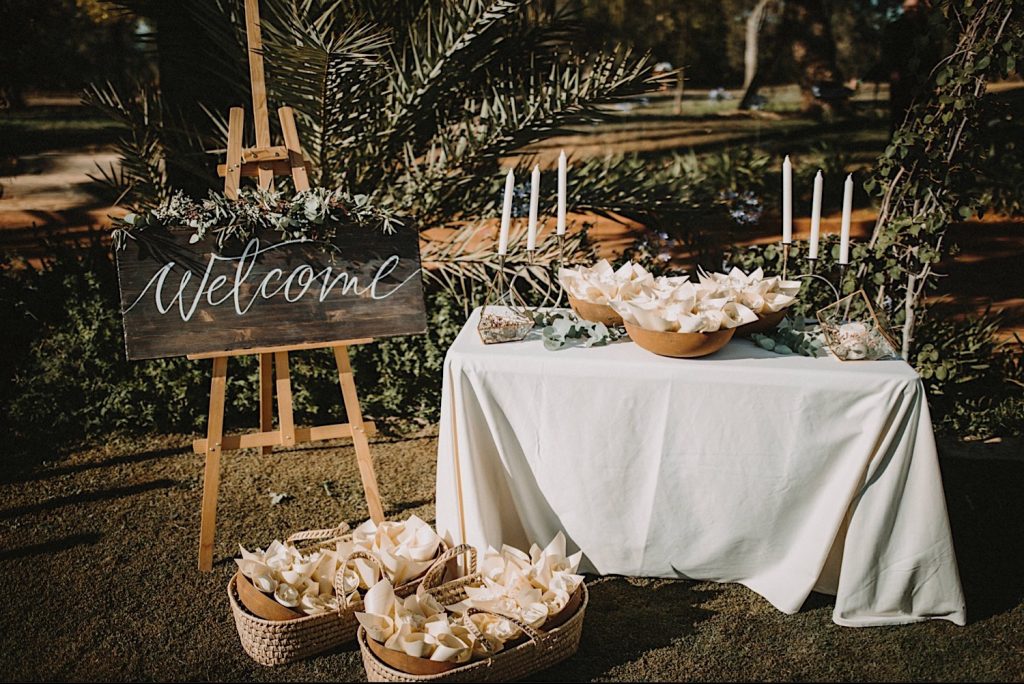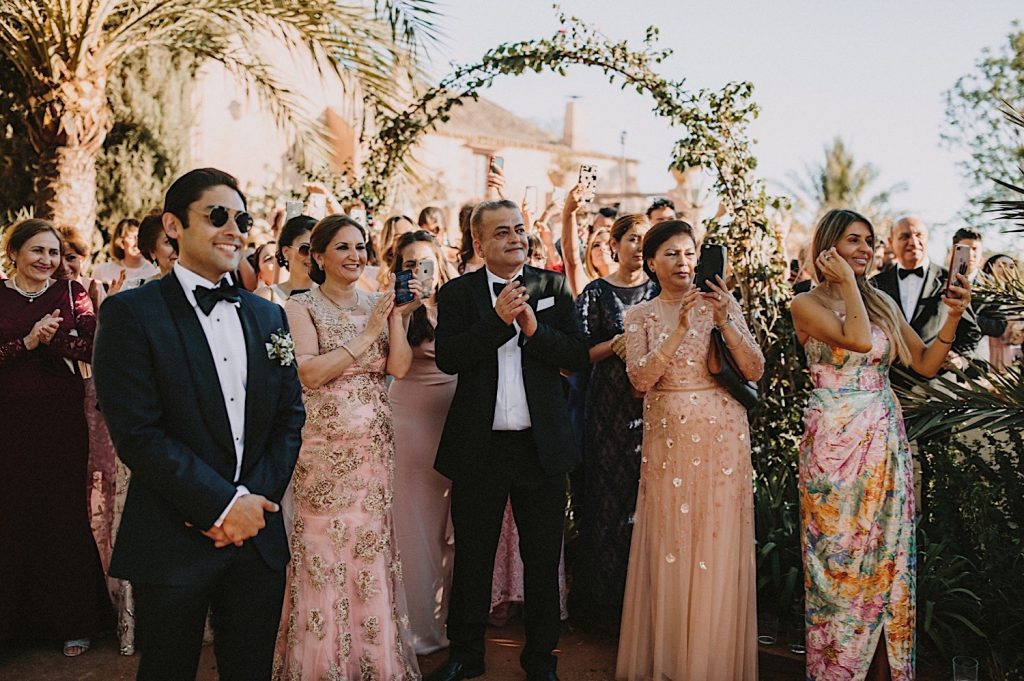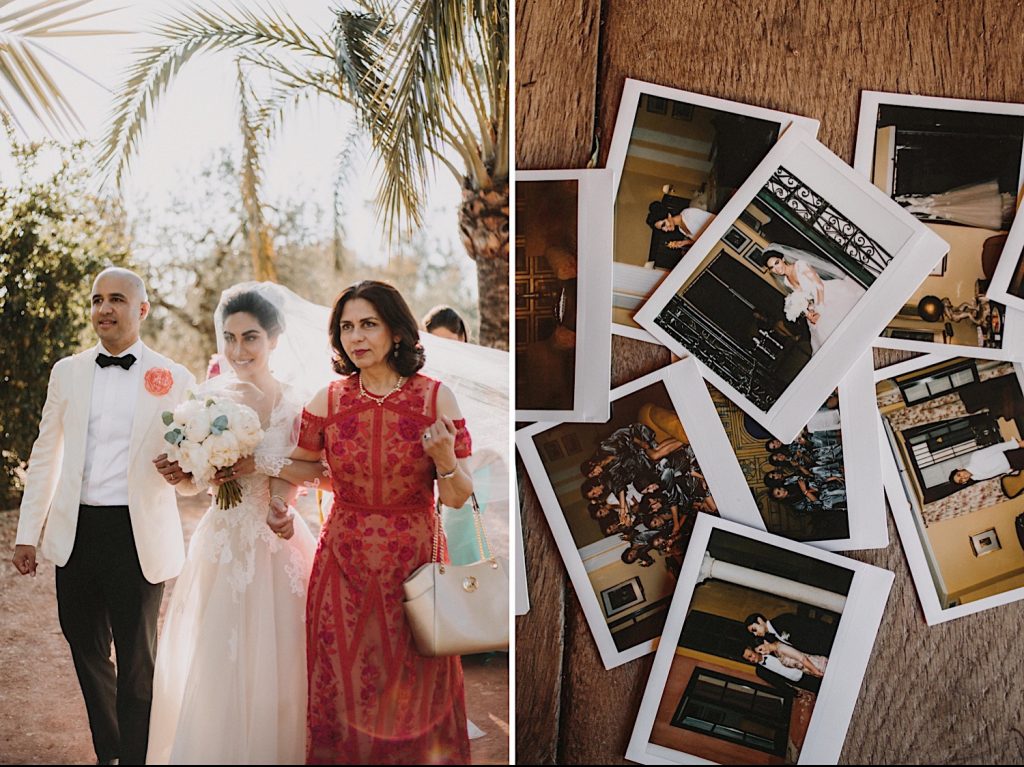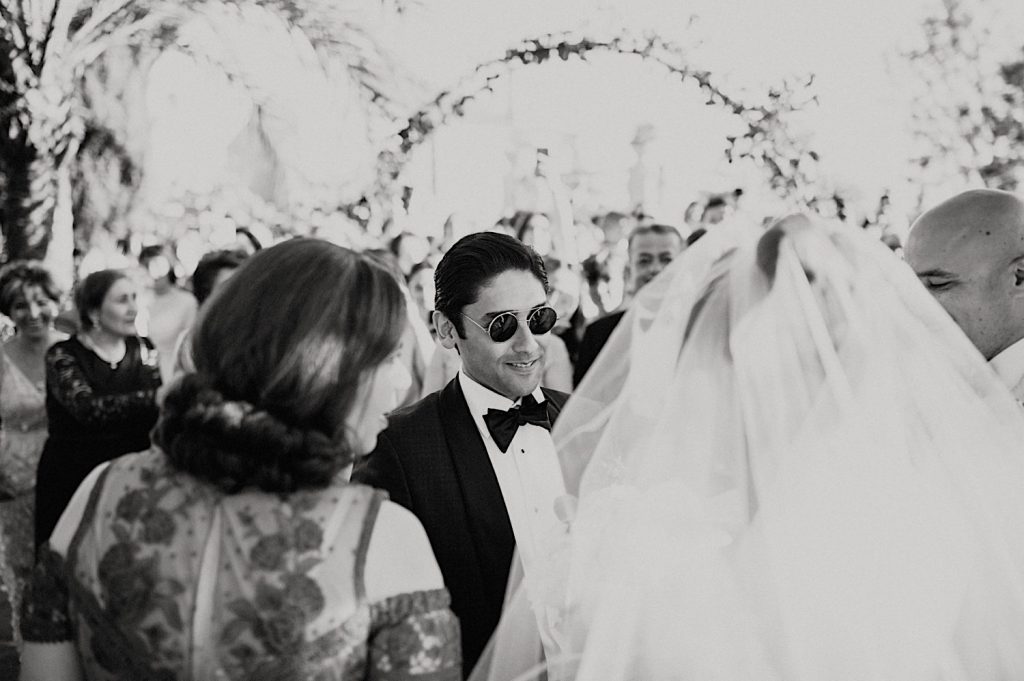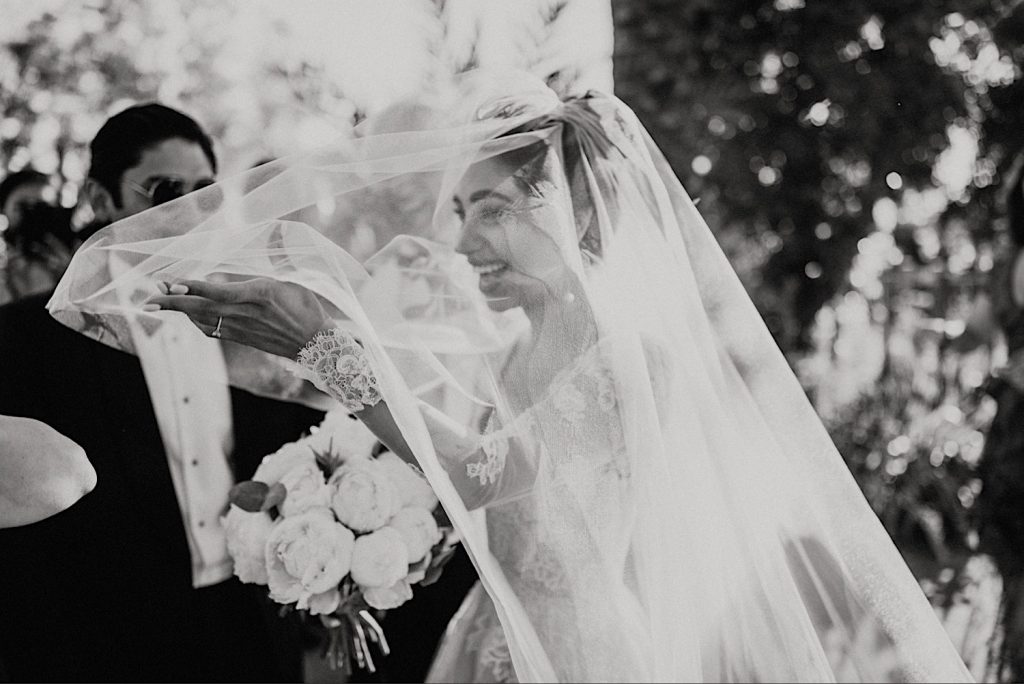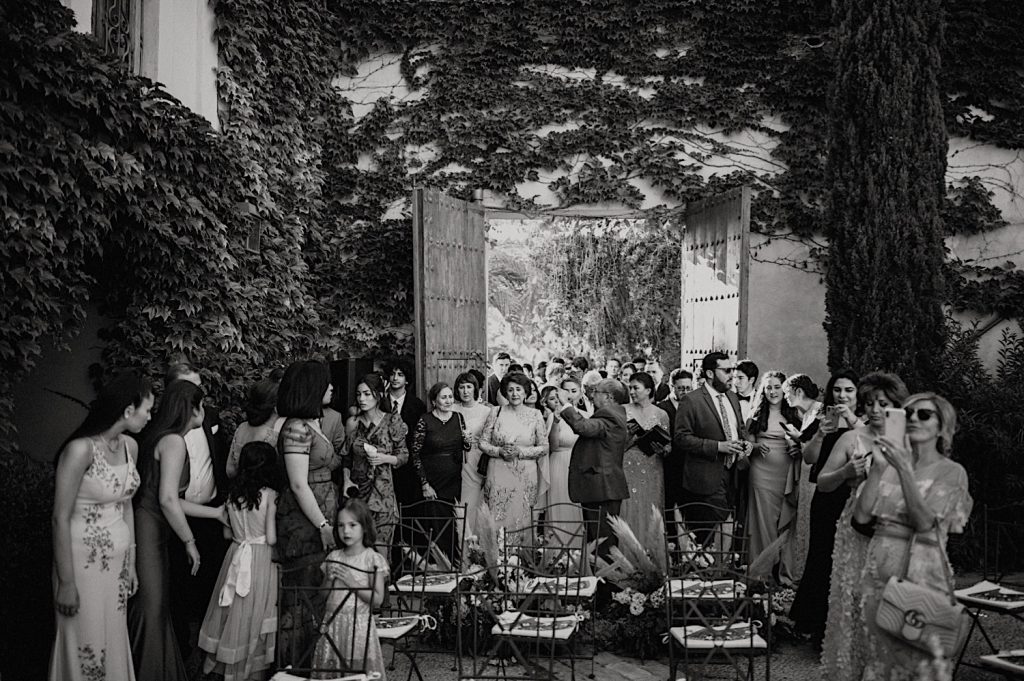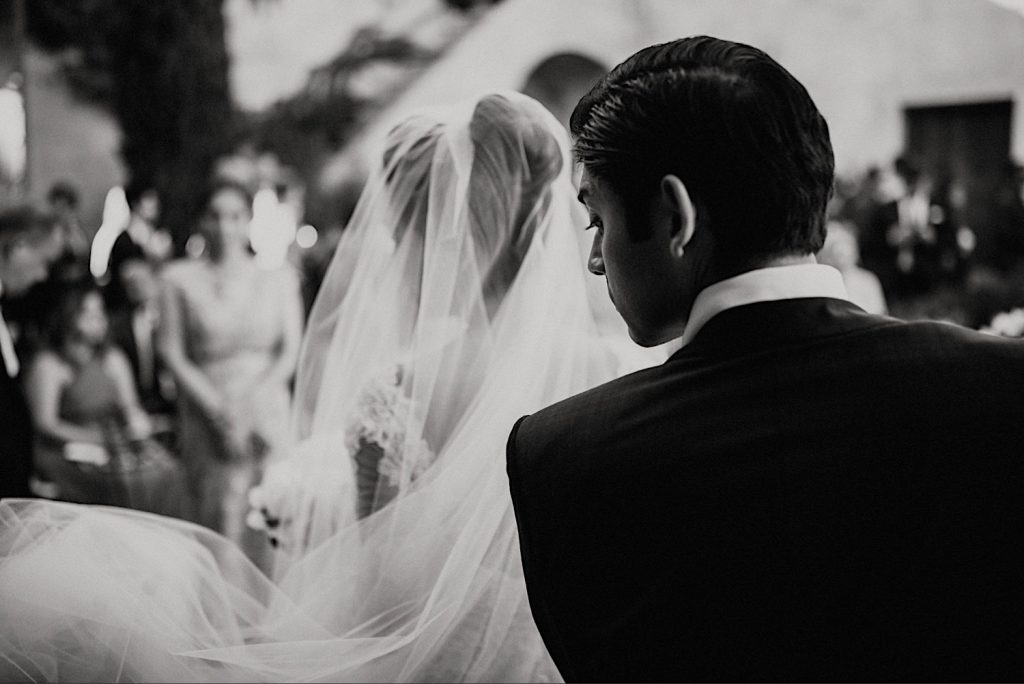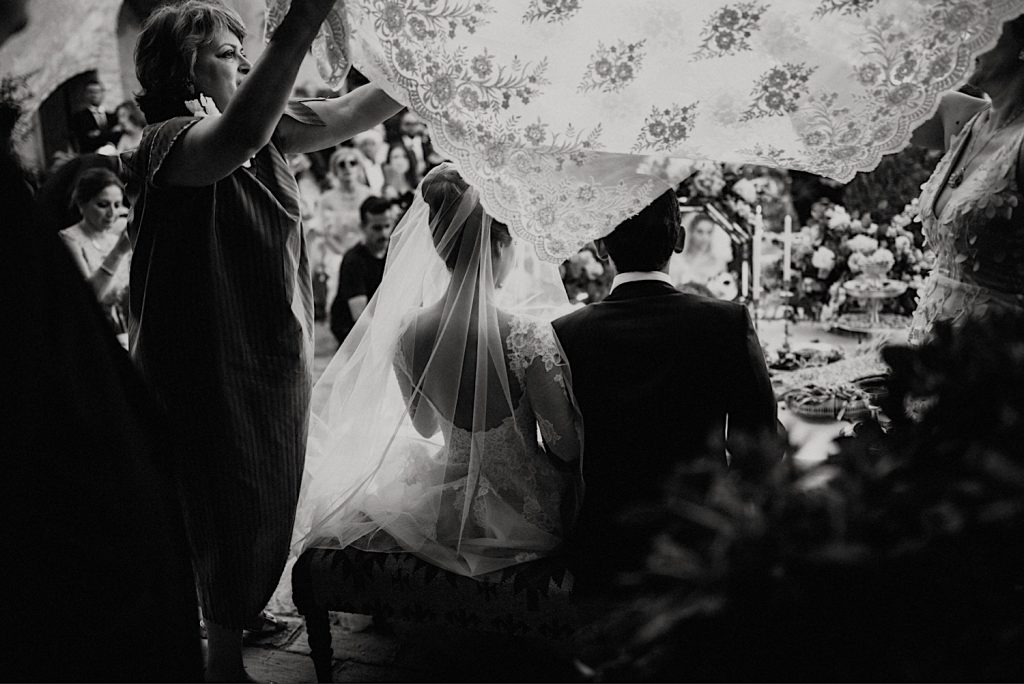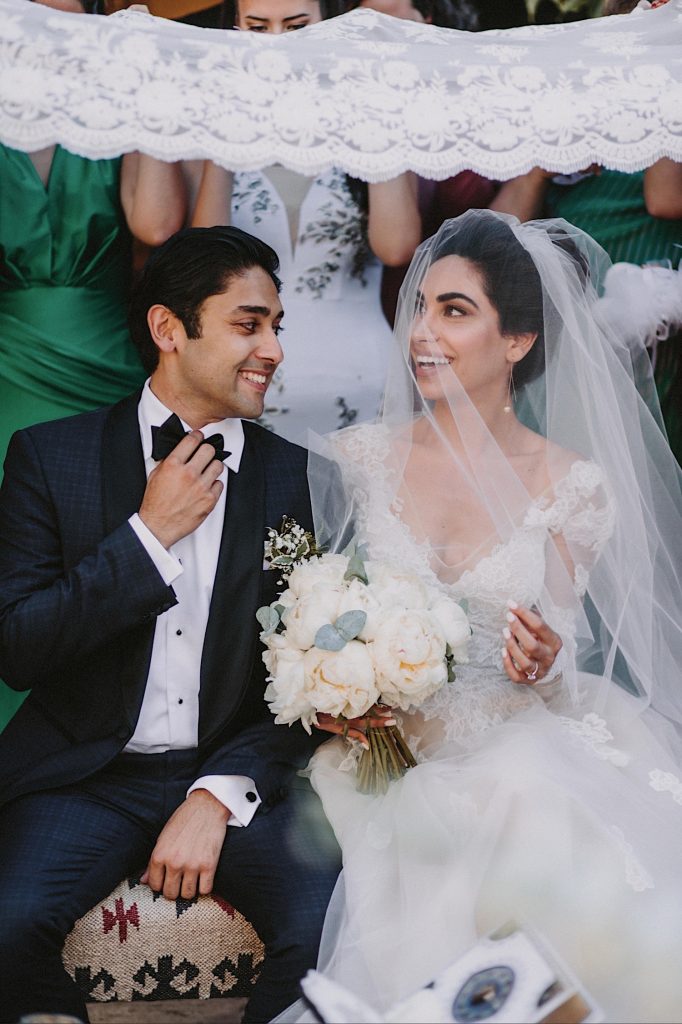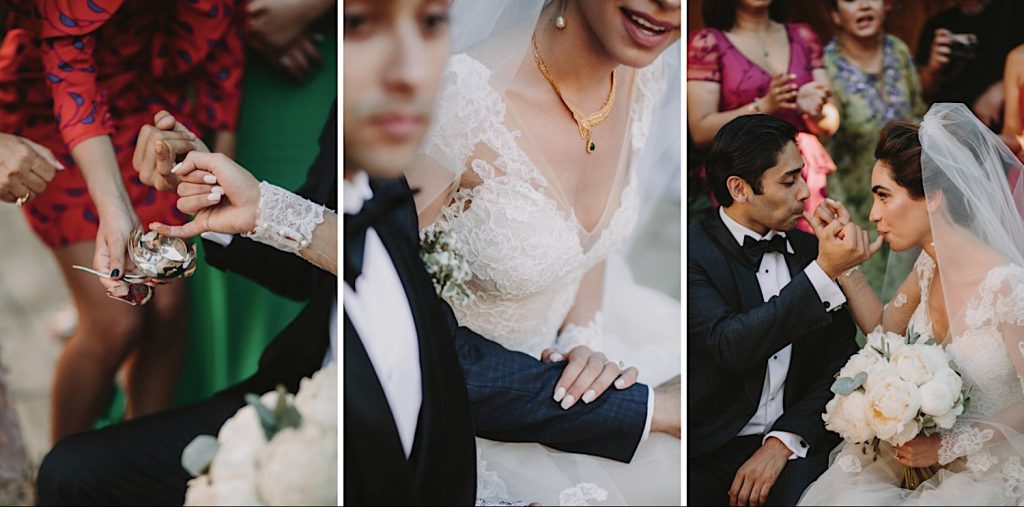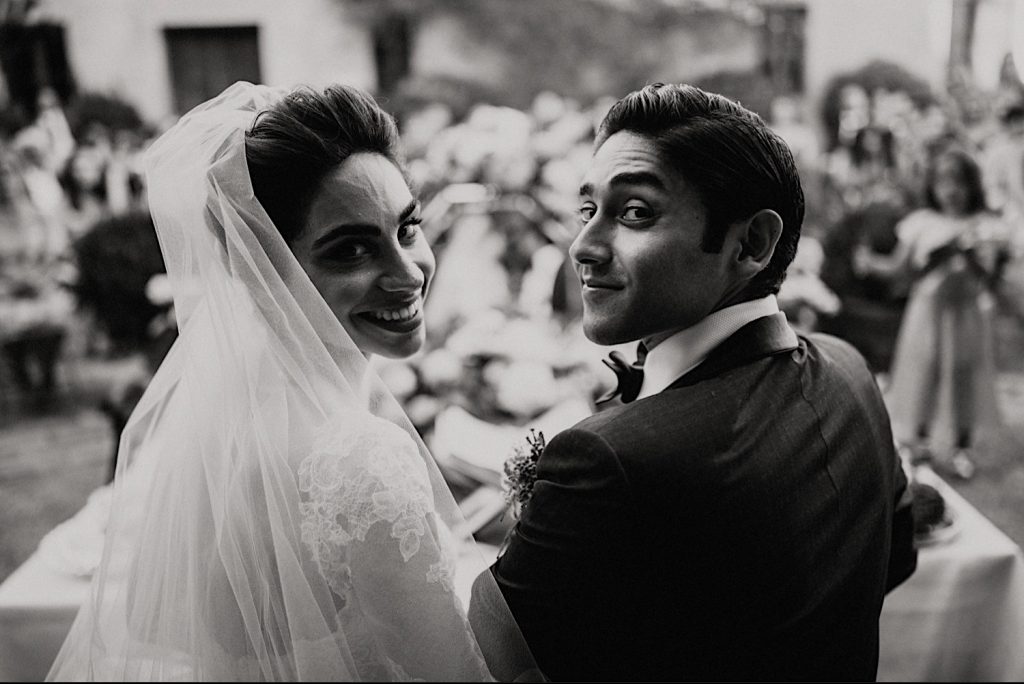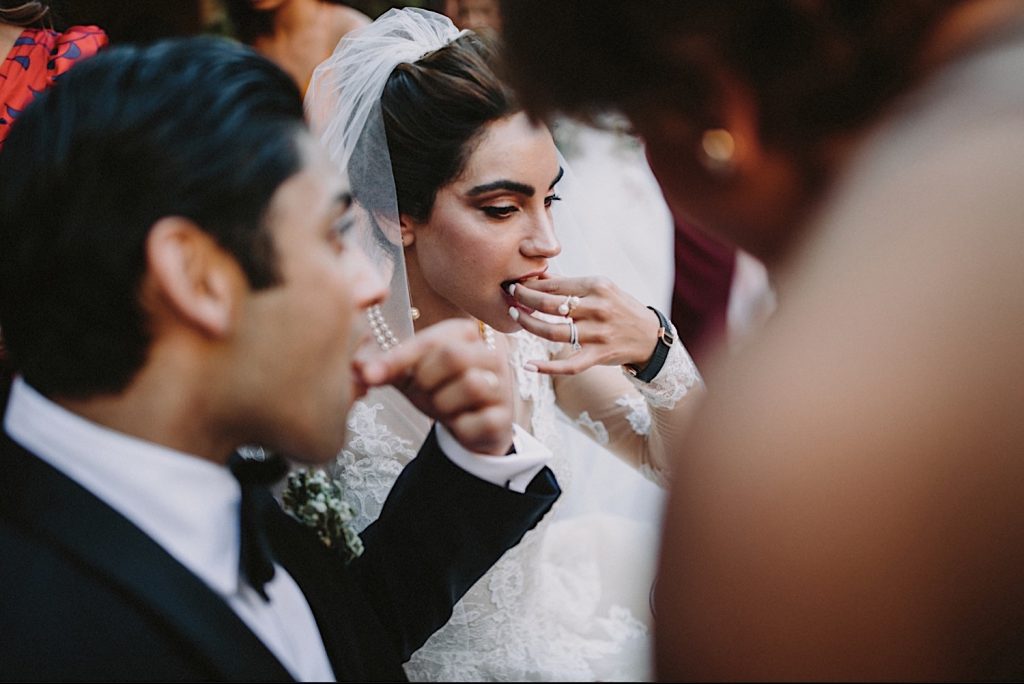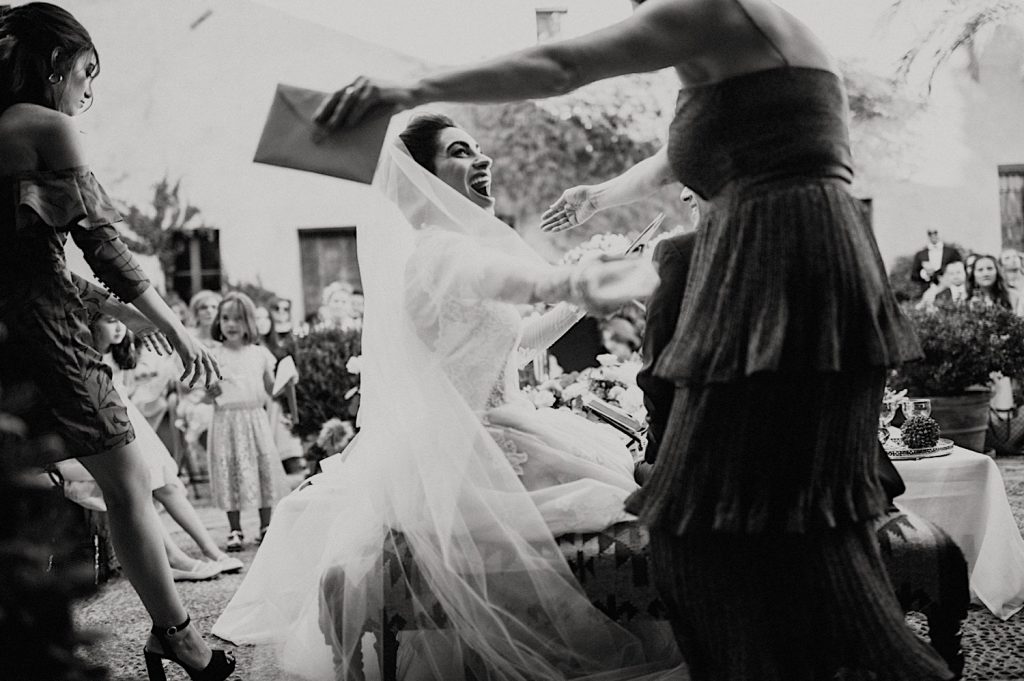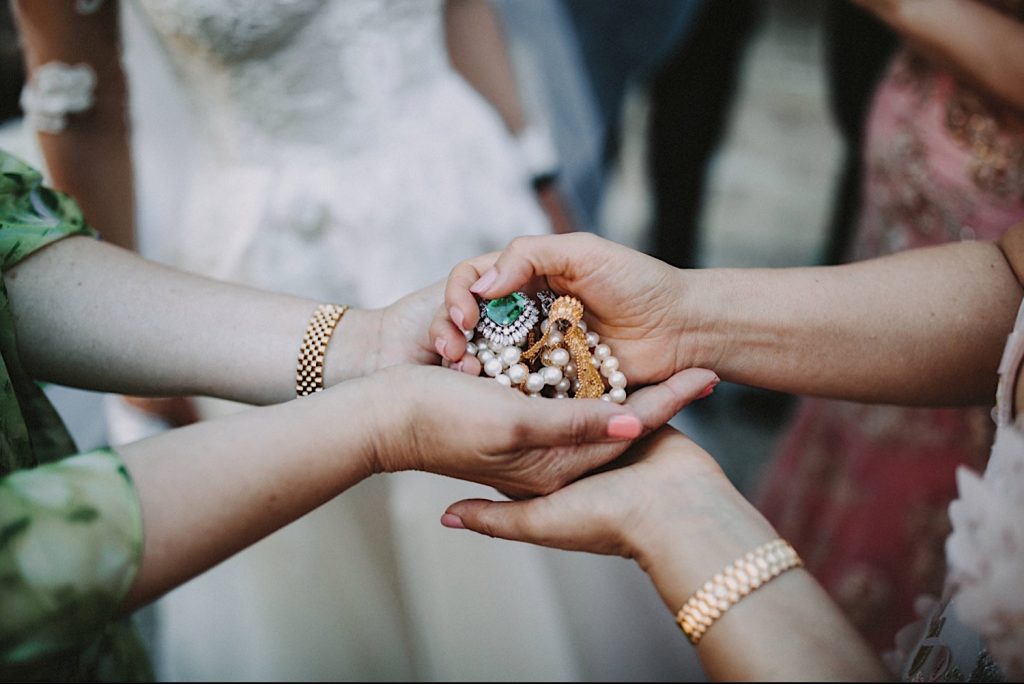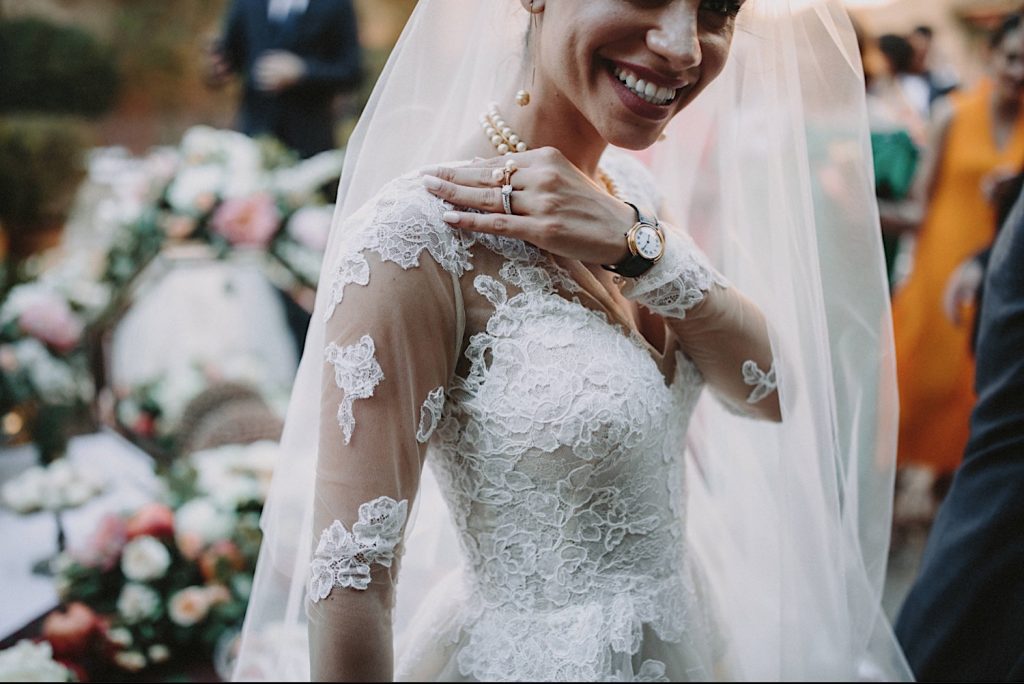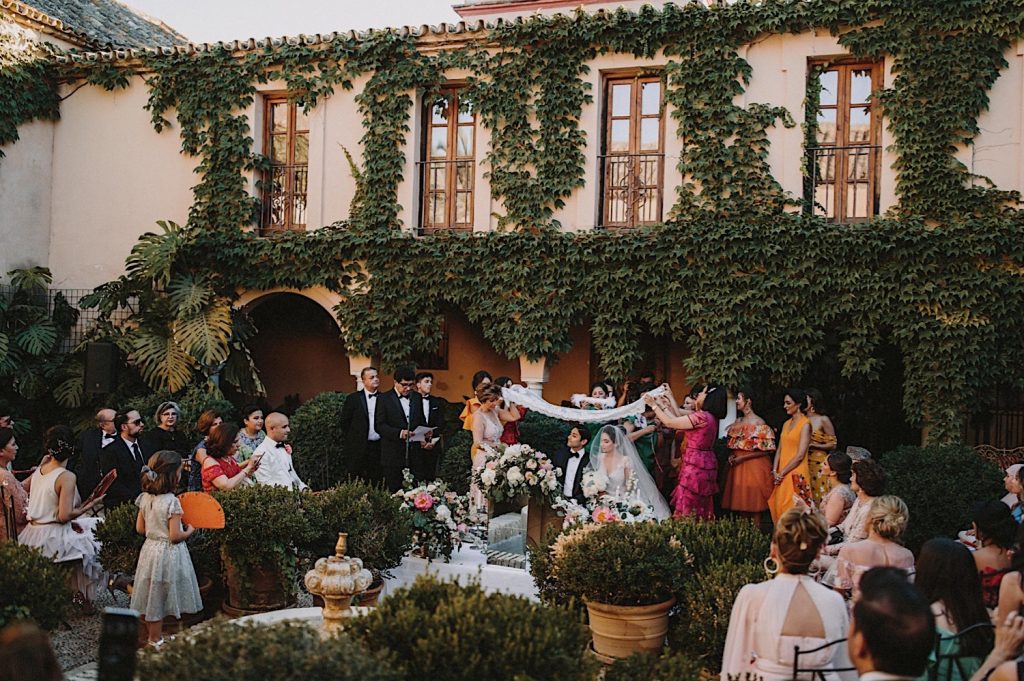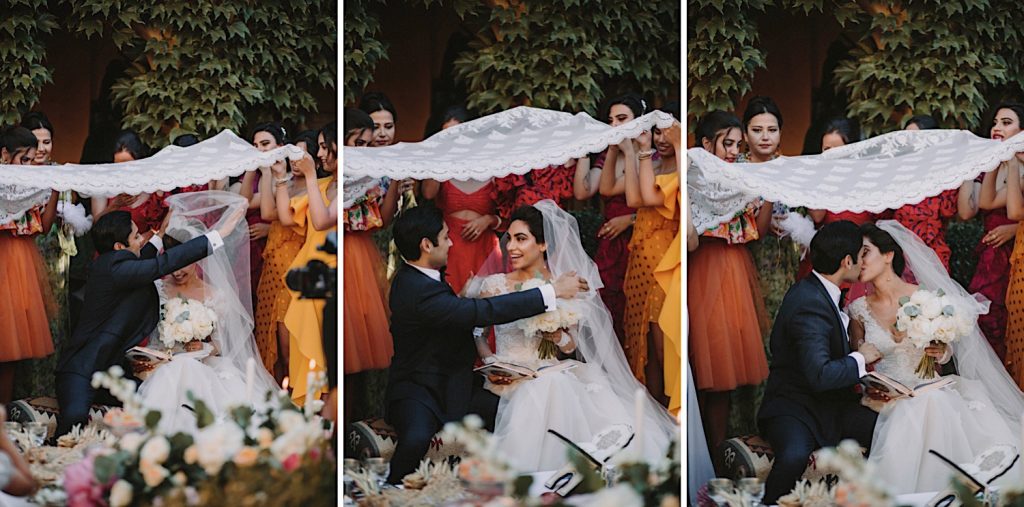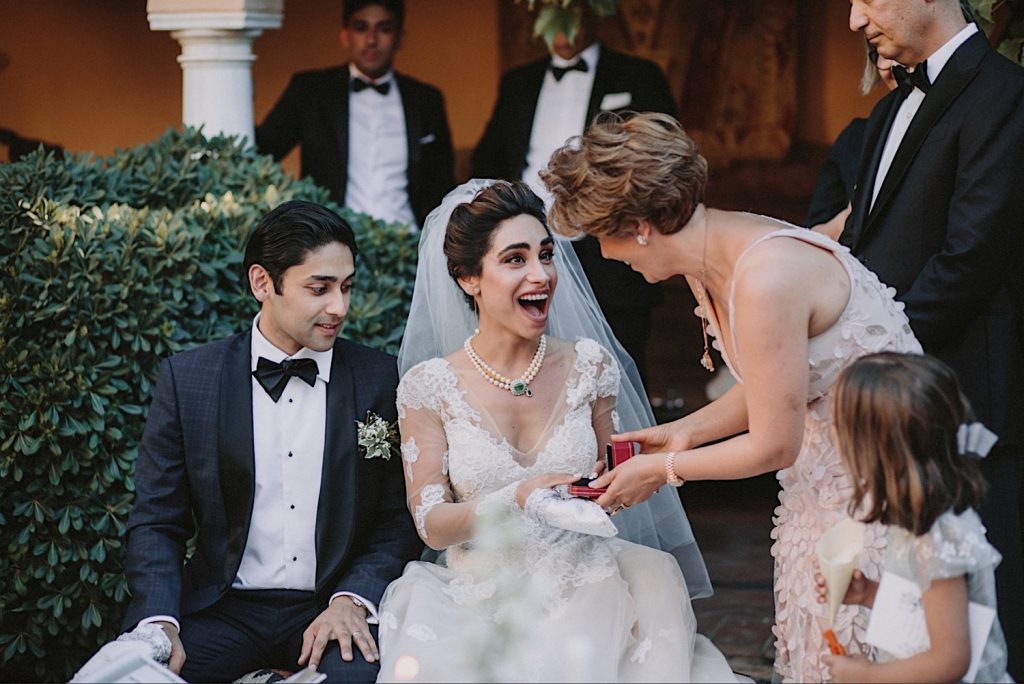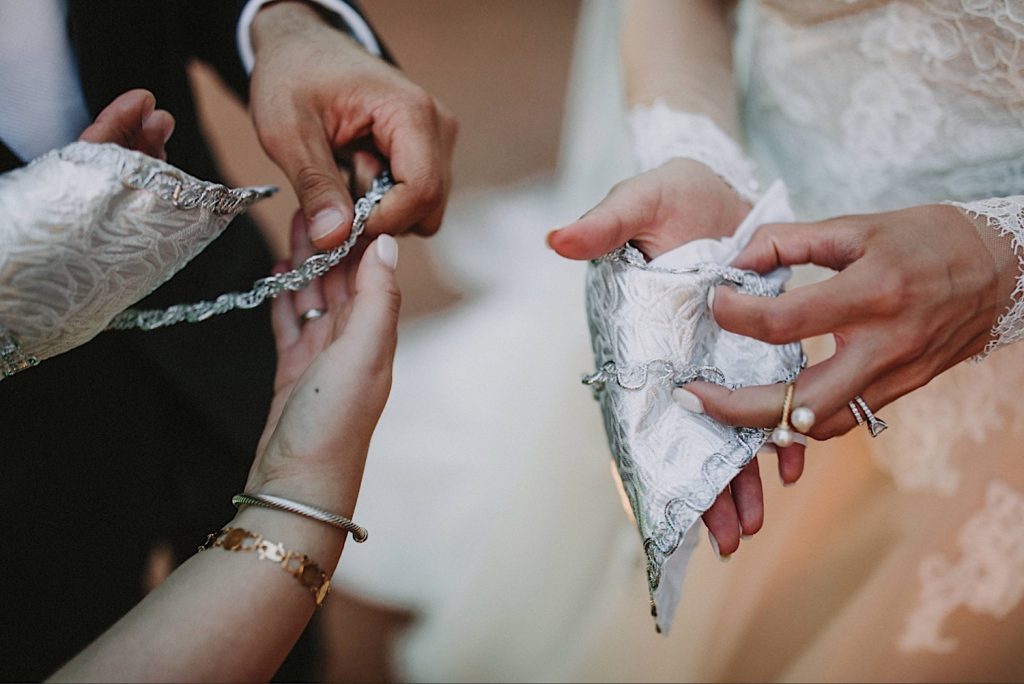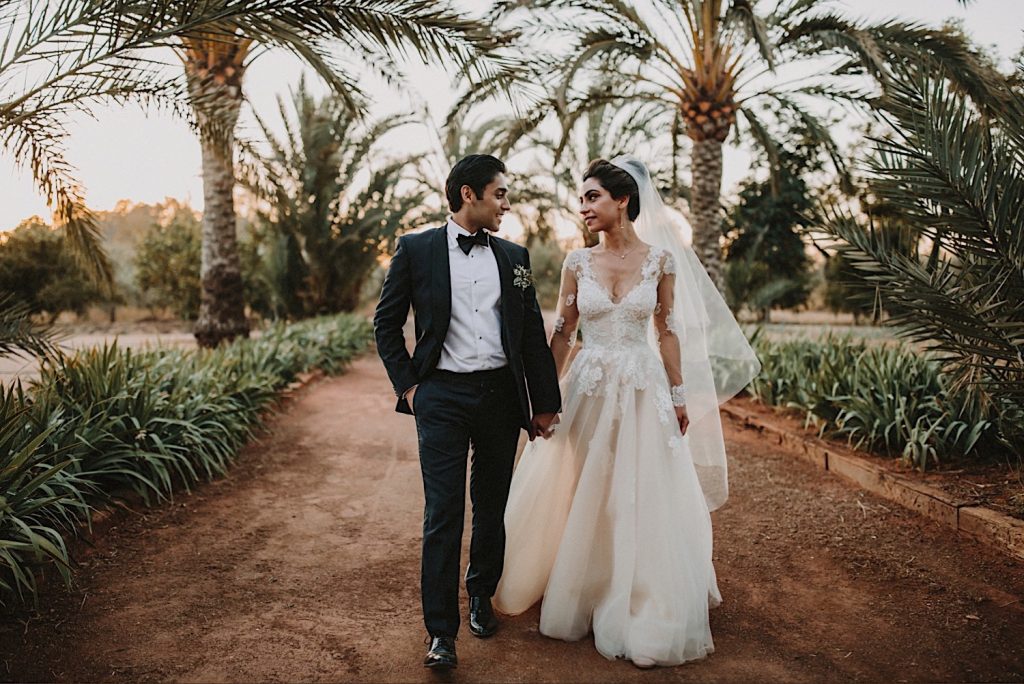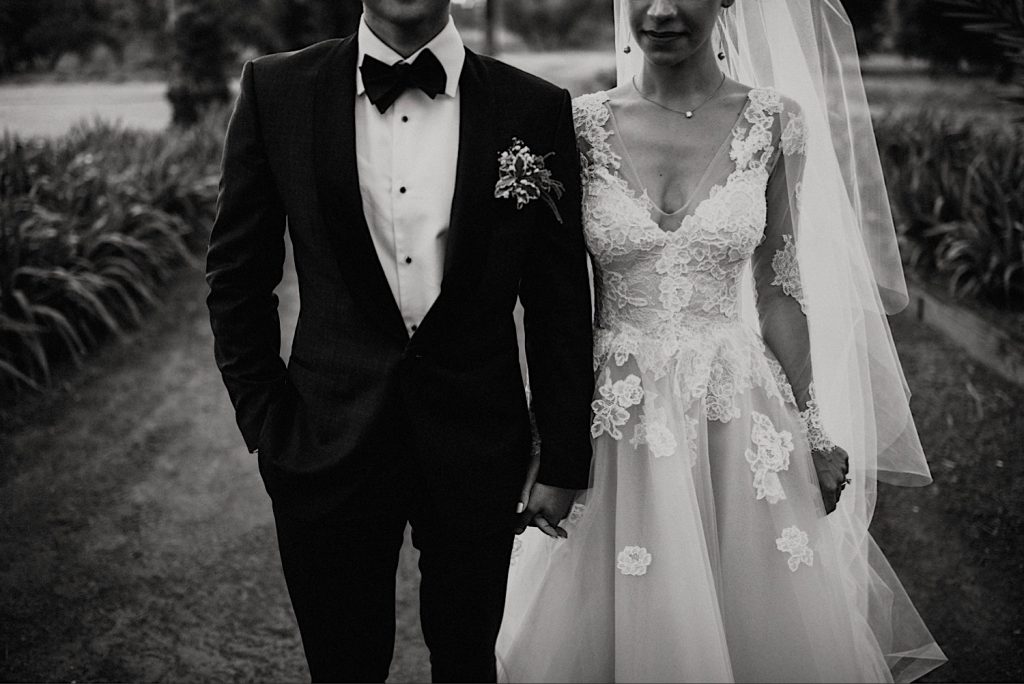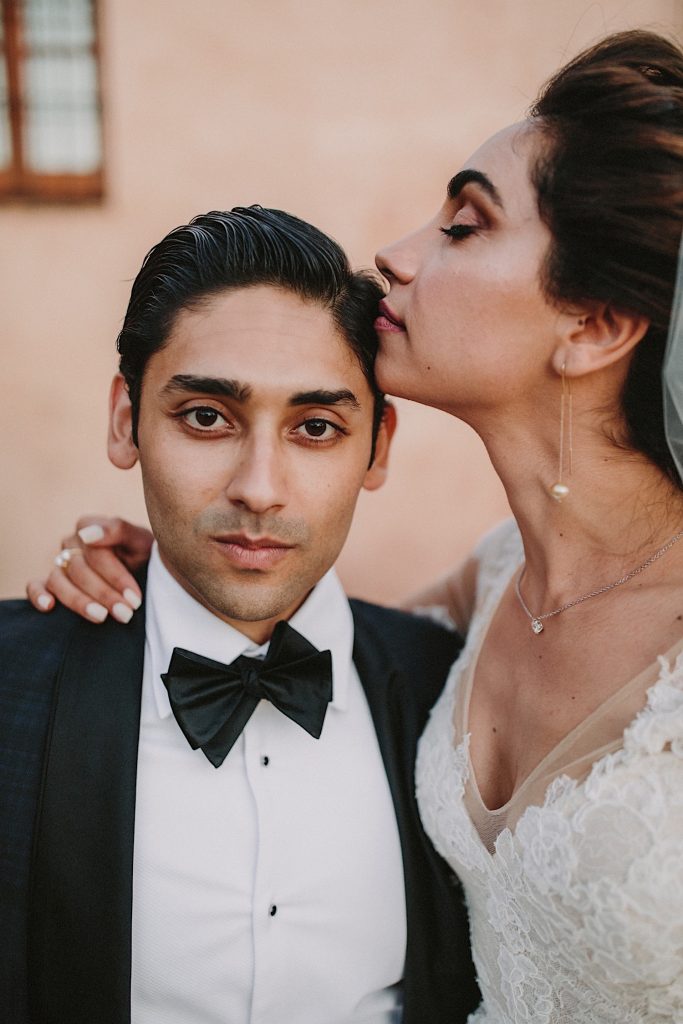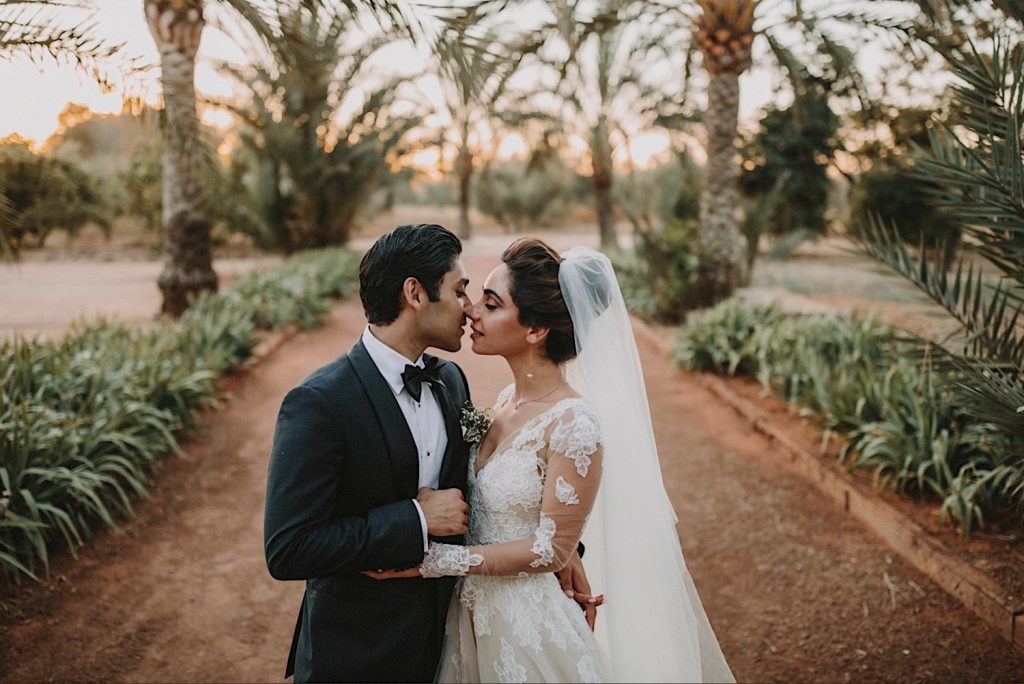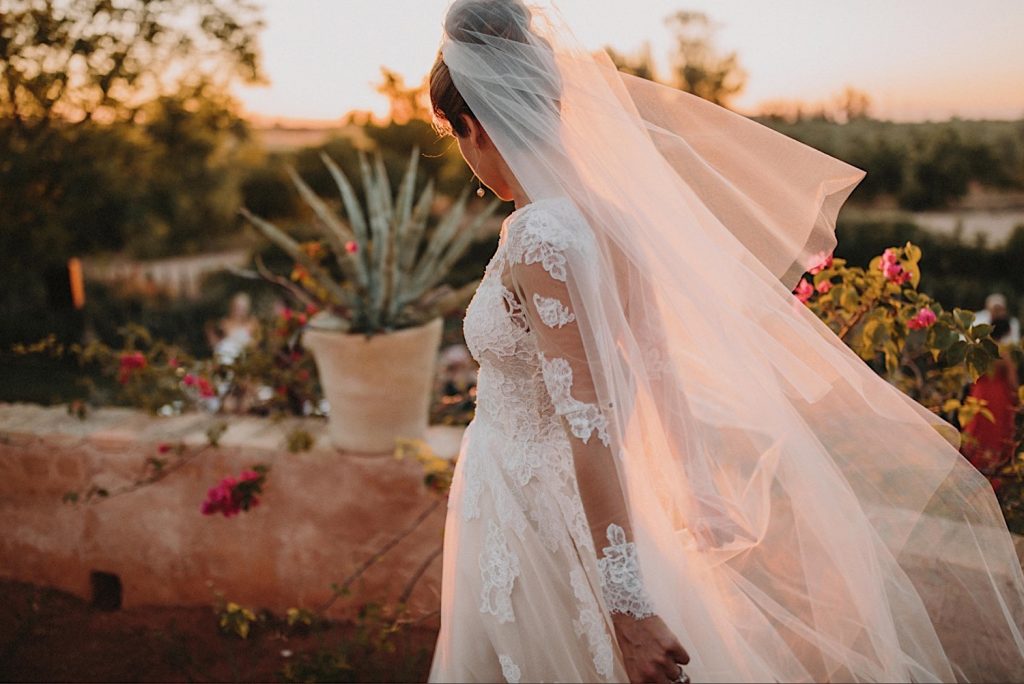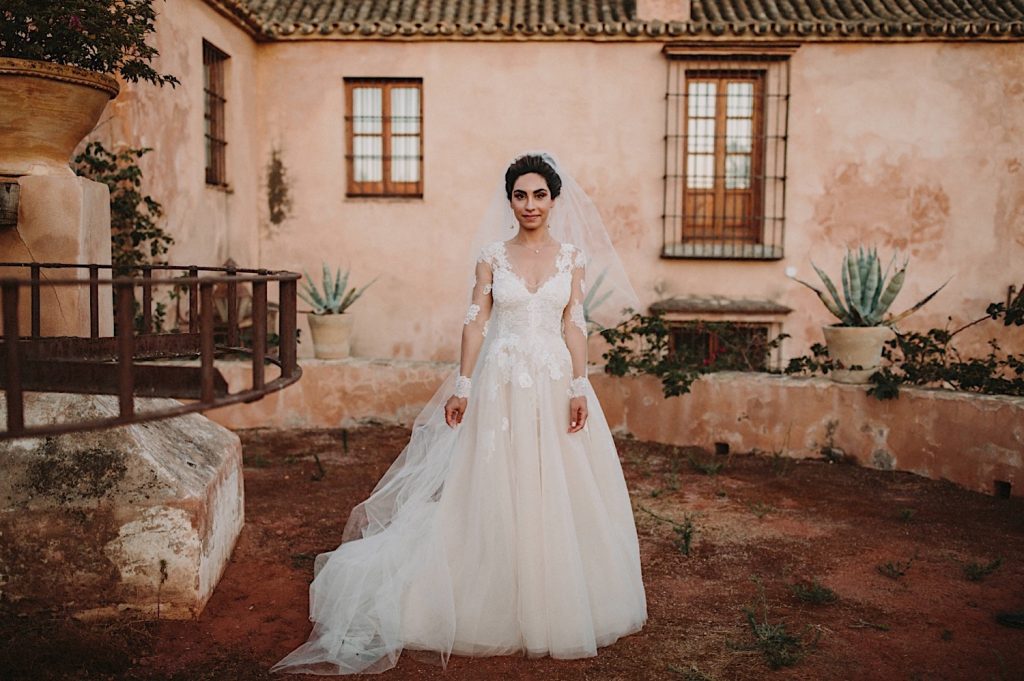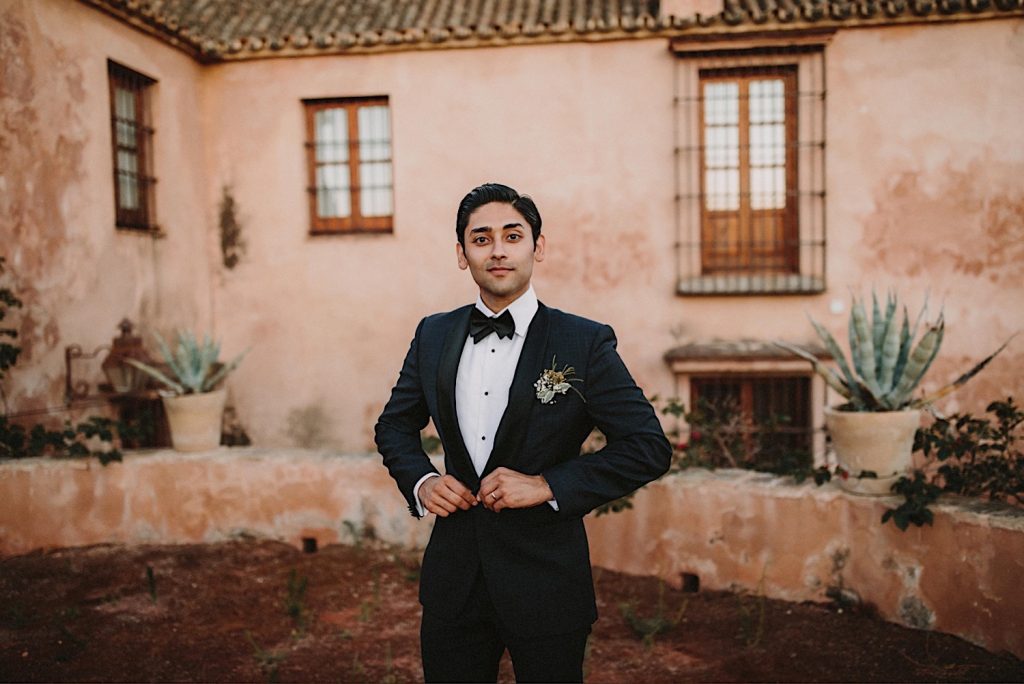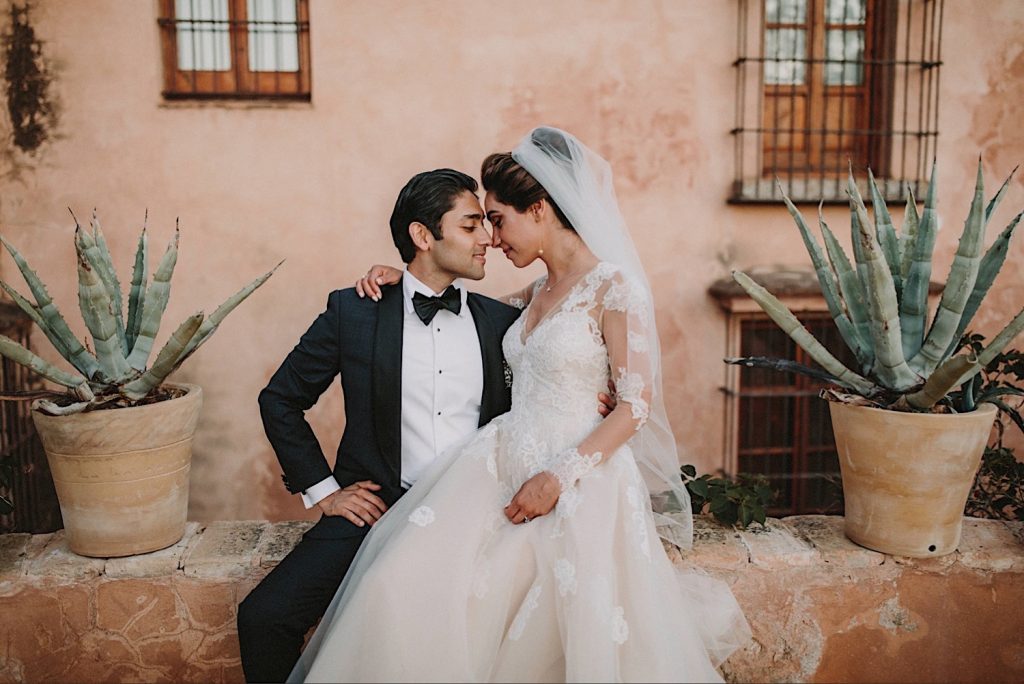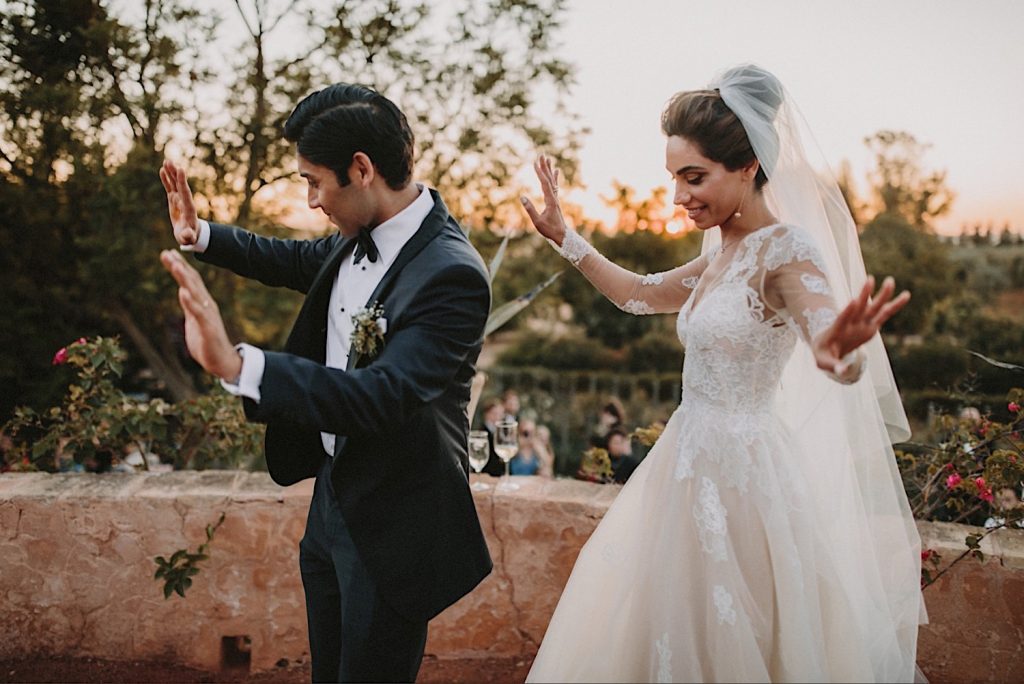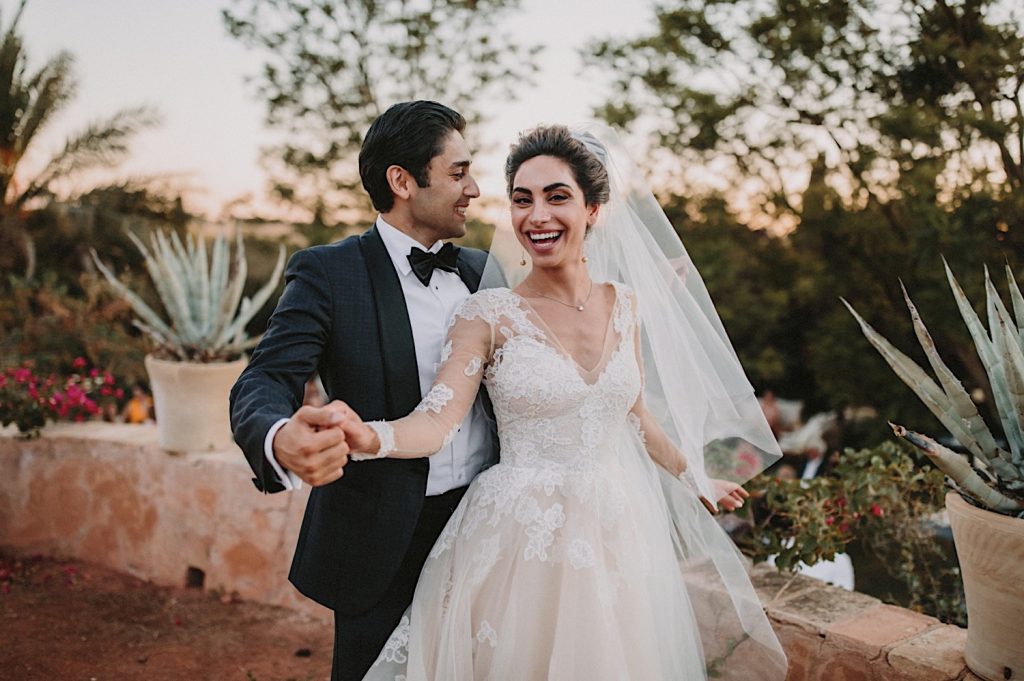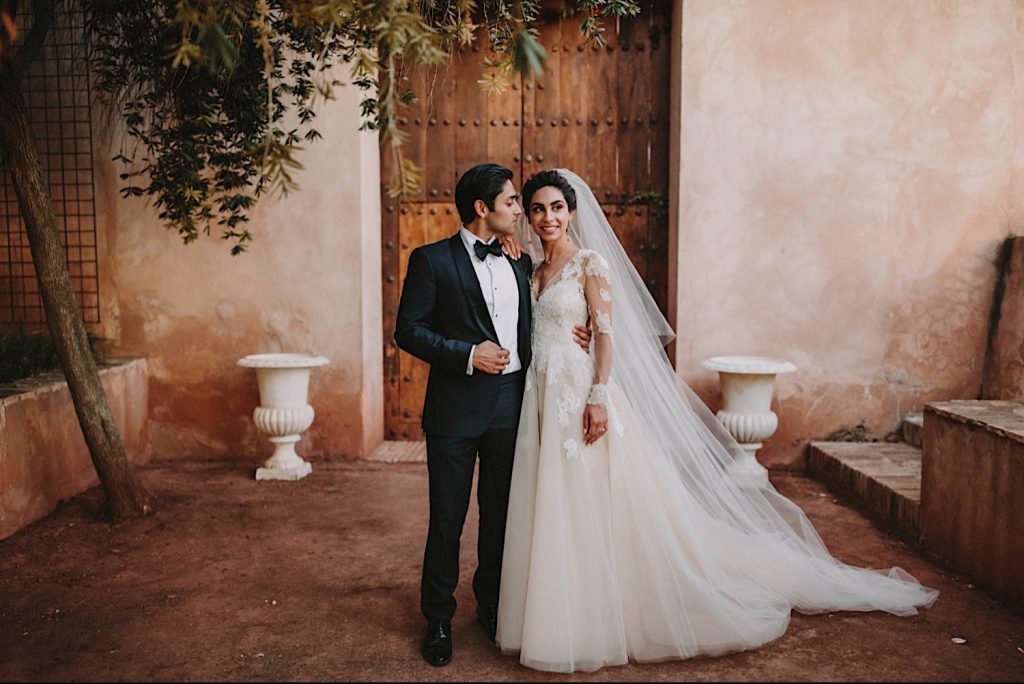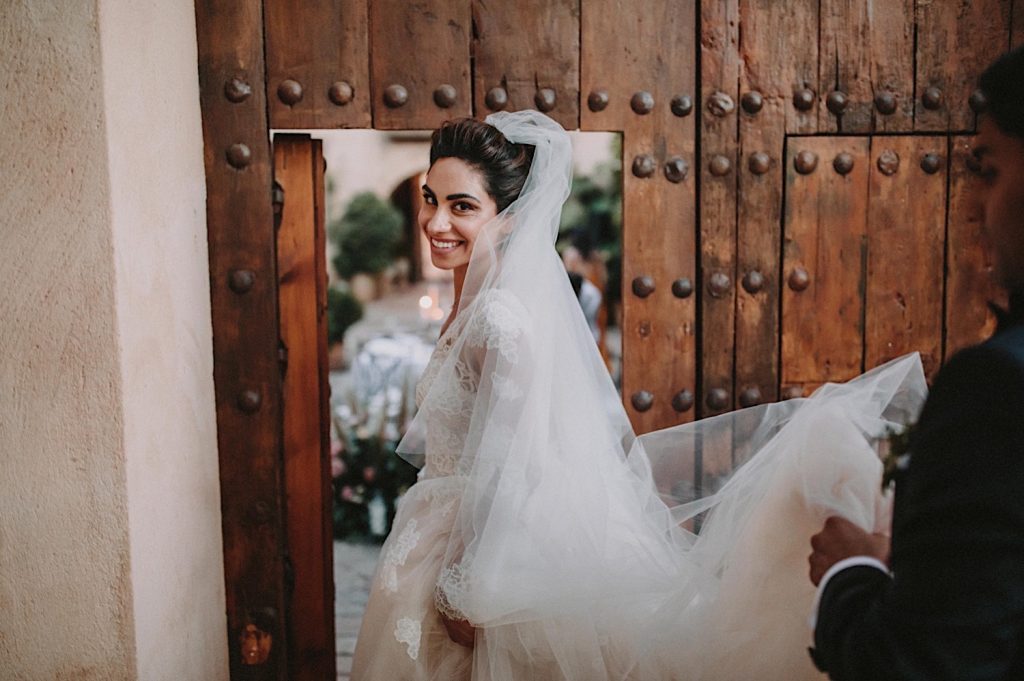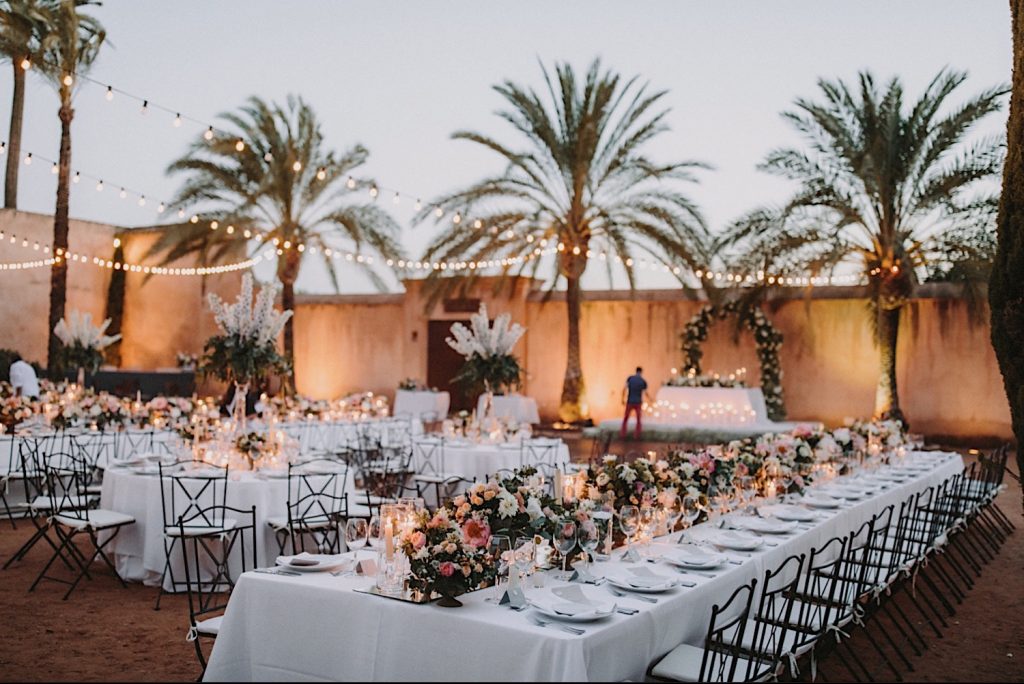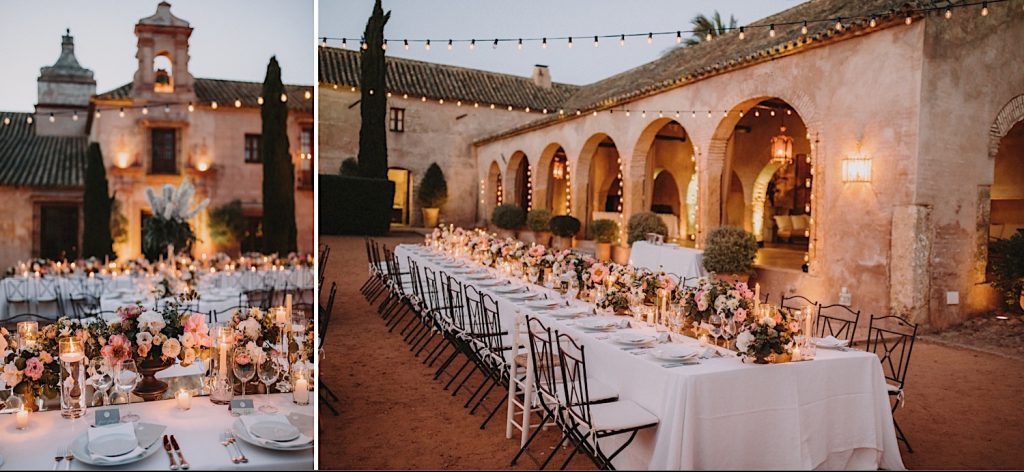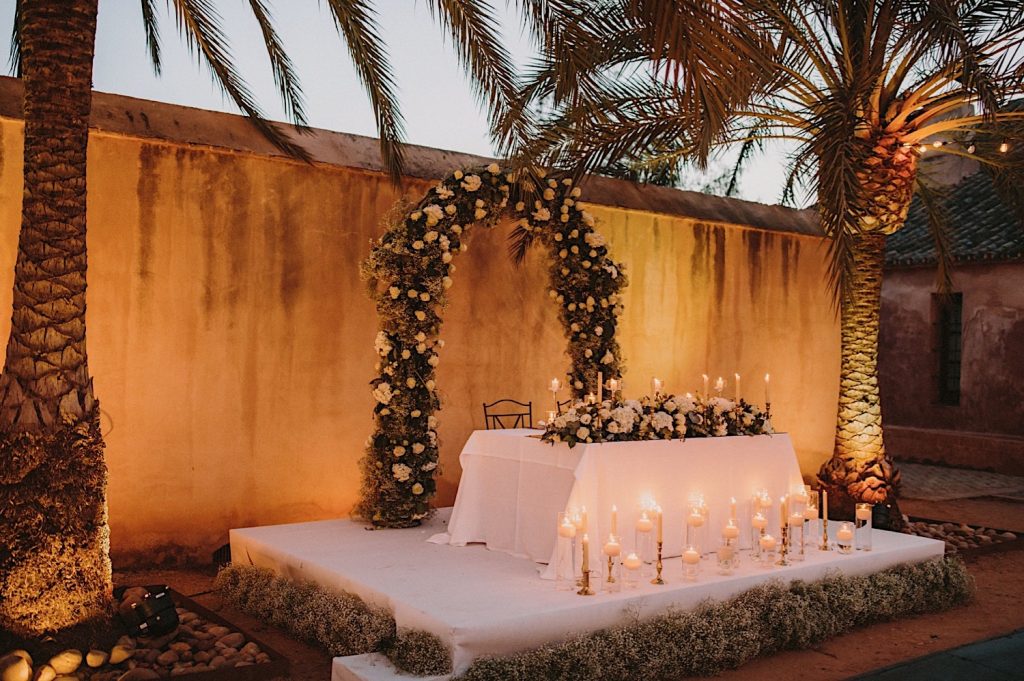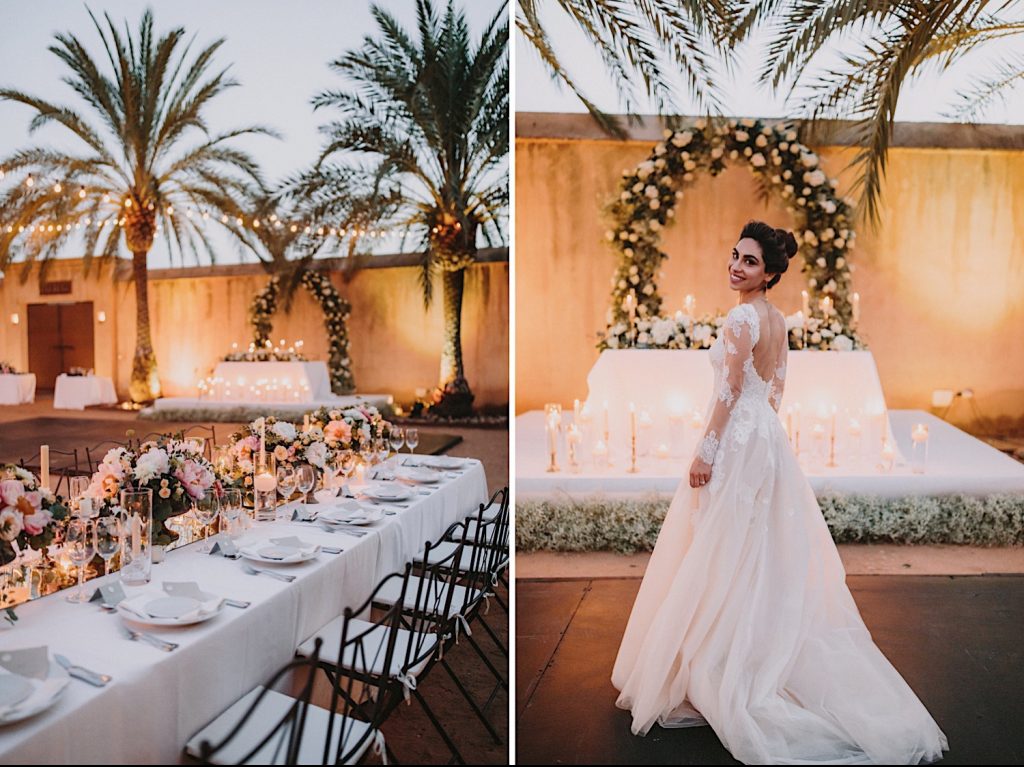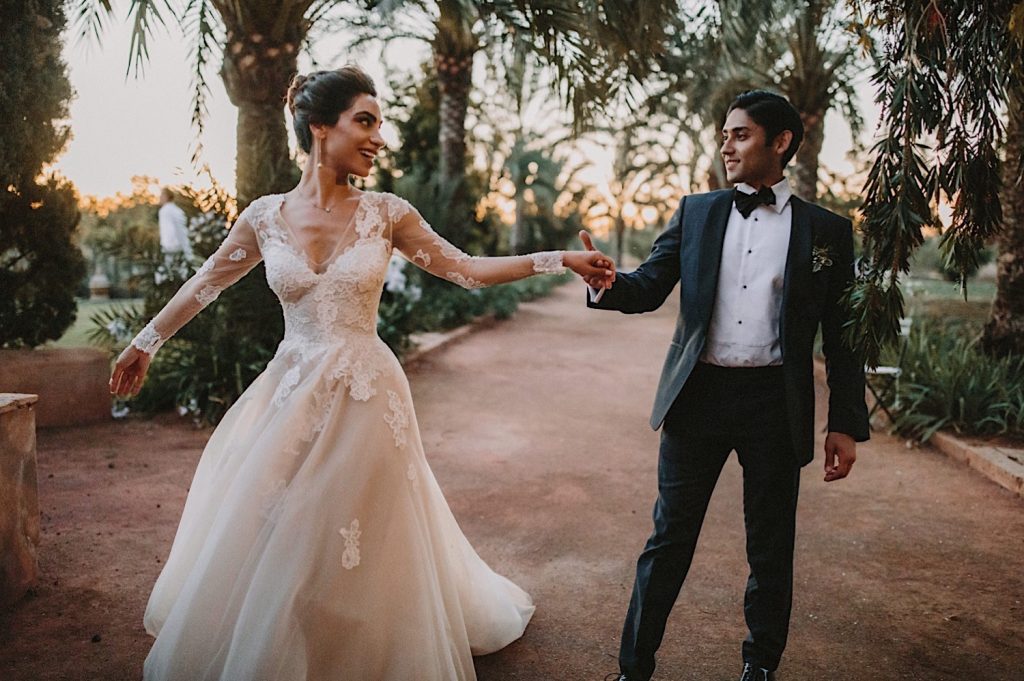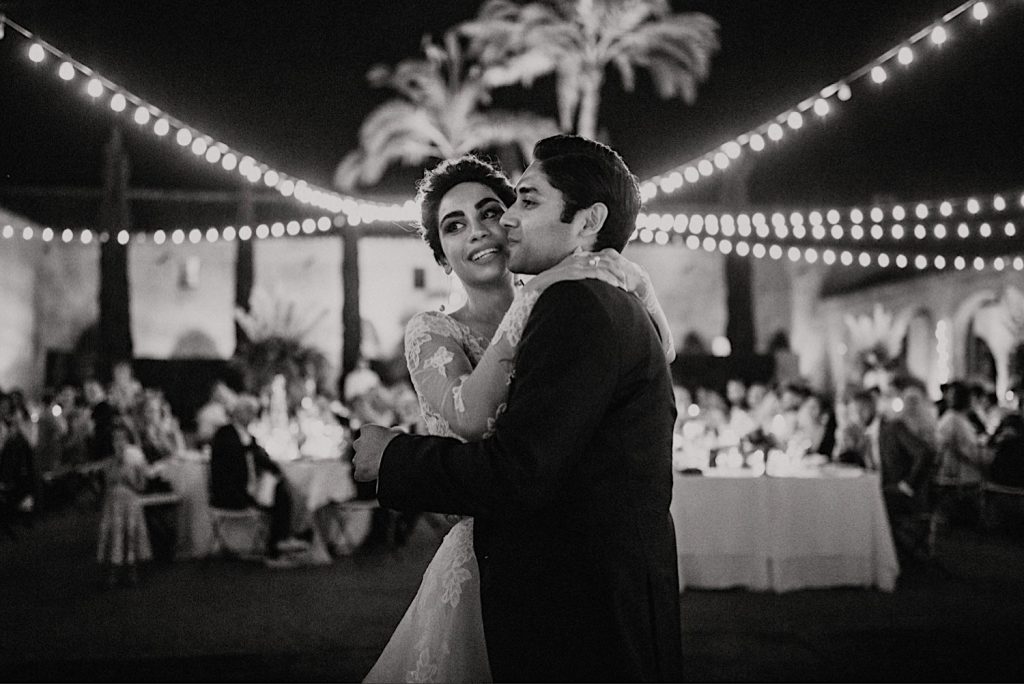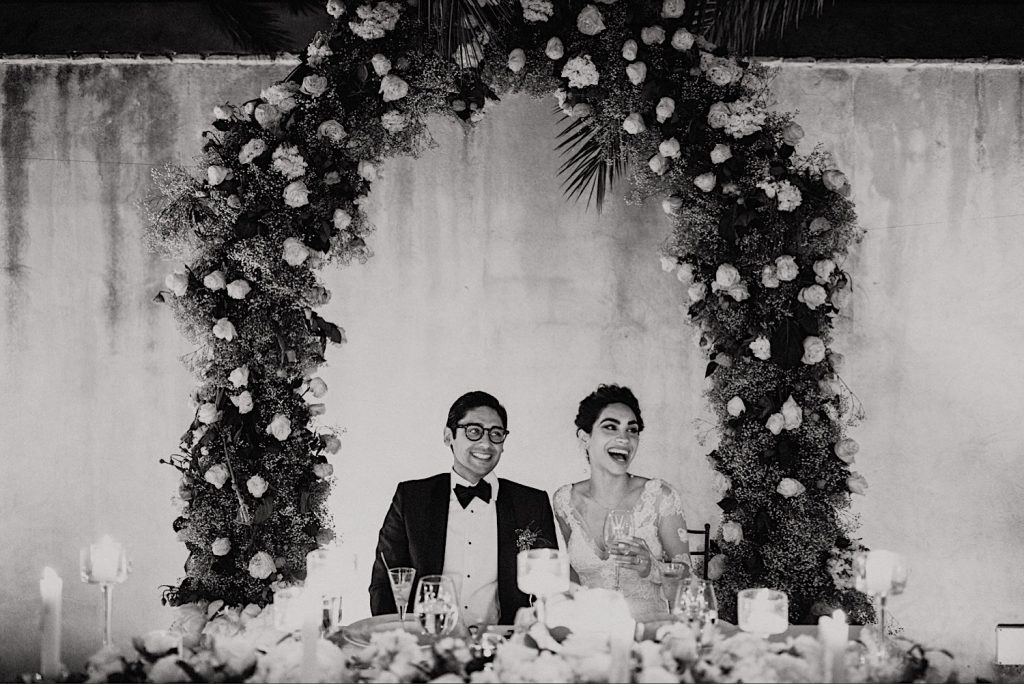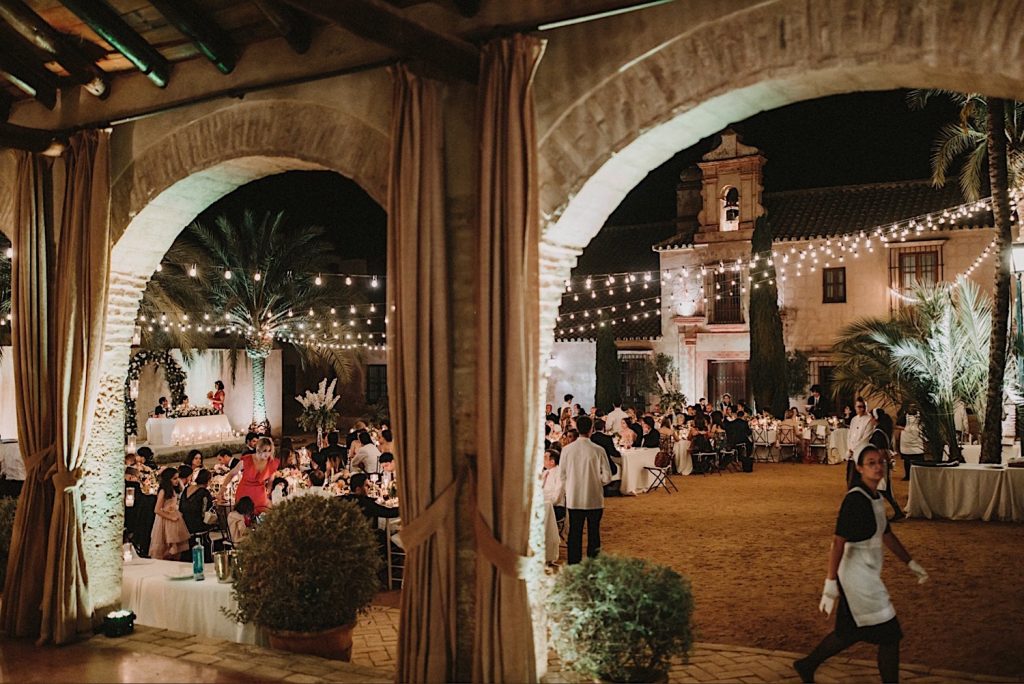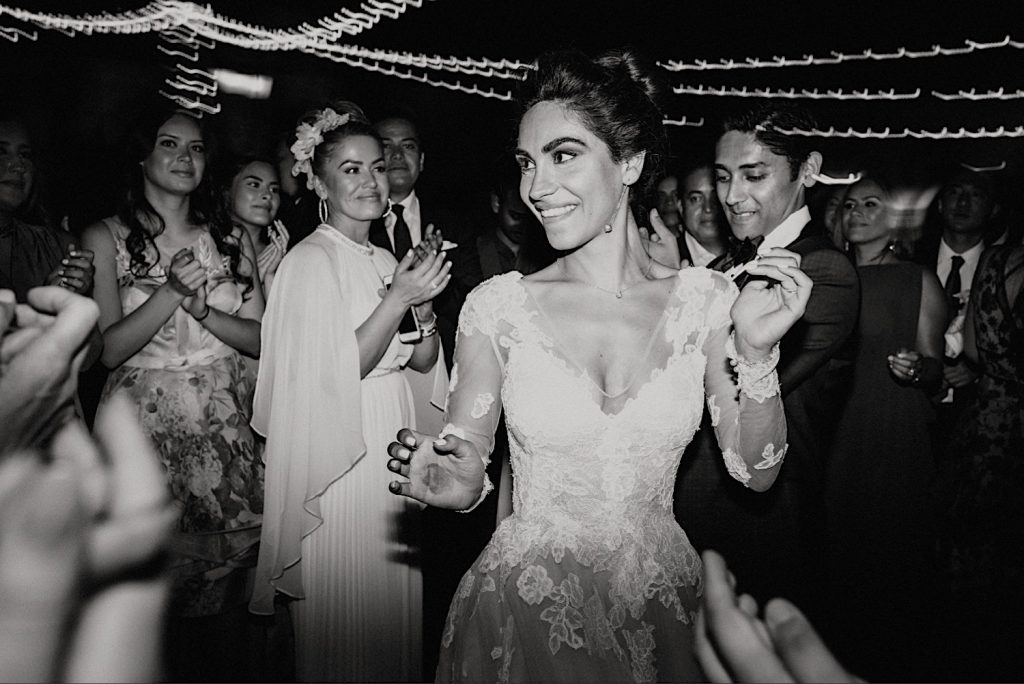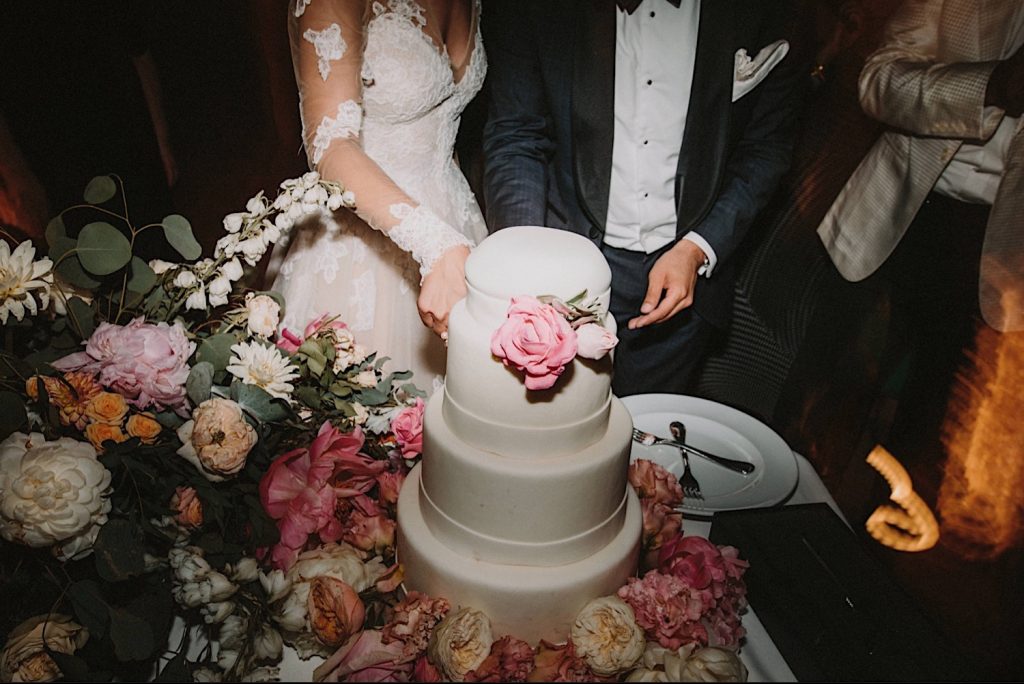 Wedding team:
Photographer: Ernesto Villalba // MUAH: Oui Novias // Flowers: La Galeria de Jesús Fuertes // Venue: Hacienda Molinillos