Deciding on the location to which you arrive as bride and groom and leave as husband and wife has never been an easy task for couples, but we are sure that after reading this article you will want your wedding to take place in a Galician country home.
There are more and more requests to celebrate a wedding in a space as idyllic as this and in a region as beautiful as Galicia.
So, we will now share with you what exactly is a Galician country home and all the reasons why you should get married in the north. We will end up convincing you!
What is a Galician country home?
We will start with the basics: A Galician country home is an old Galician house where the most important people, the nobles of the time, traditionally lived.
Nowadays, these traditional Galician-style stately homes have been updated and renovated over time, conserving their character so that you can celebrate the most magical weddings there!
A fairy tale wedding for a couple that wants to say 'I do' surrounded by tradition, history, nature and good food.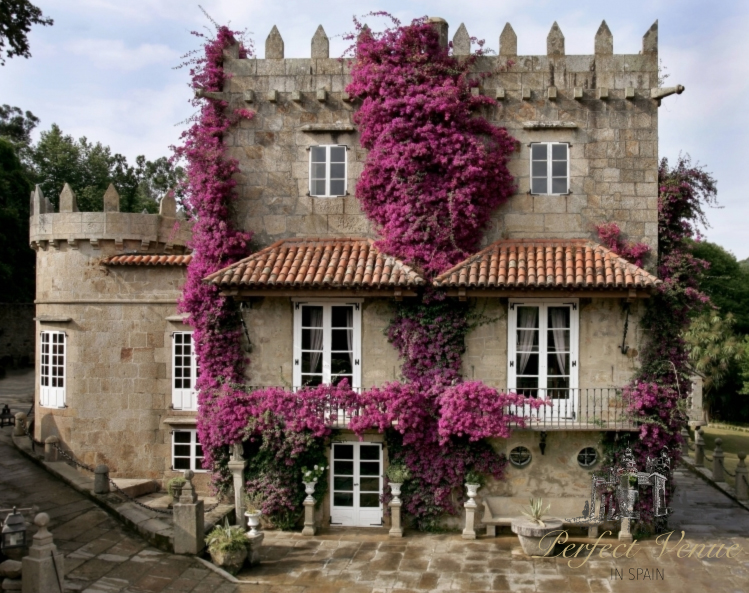 Pazo de Vilaboa
Why should I get married in a Galician country home?
Why not? Getting married among rocks, pine trees, gardens, and stately homes is a choice par excellence for couples, not only because of the beauty of these buildings, but also because Galicia is a green haven, with meadows, fairy tale landscapes and fields, the land of good people and good food.  
For walking down the aisle…Stately homes are very popular! If you are still unsure, read about the following advantages:
1. Different styles of decoration in the same wedding
Why not? Of course you could! A wedding in stages with different decorations for each one of them.
Because a Galician country home has so many rooms that you could have the ceremony with a bohemian style and a rural theme outside of the home, whilst the banquet could be traditional, elegant and minimalist.
And for the dancefloor and party afterwards… An urban and industrial environment!
A wedding in a Galician country home offers an infinite number of decorations, given that it is a very versatile space that could be moulded to perfection to fit any wedding of any style.
Play with the decorations and the space!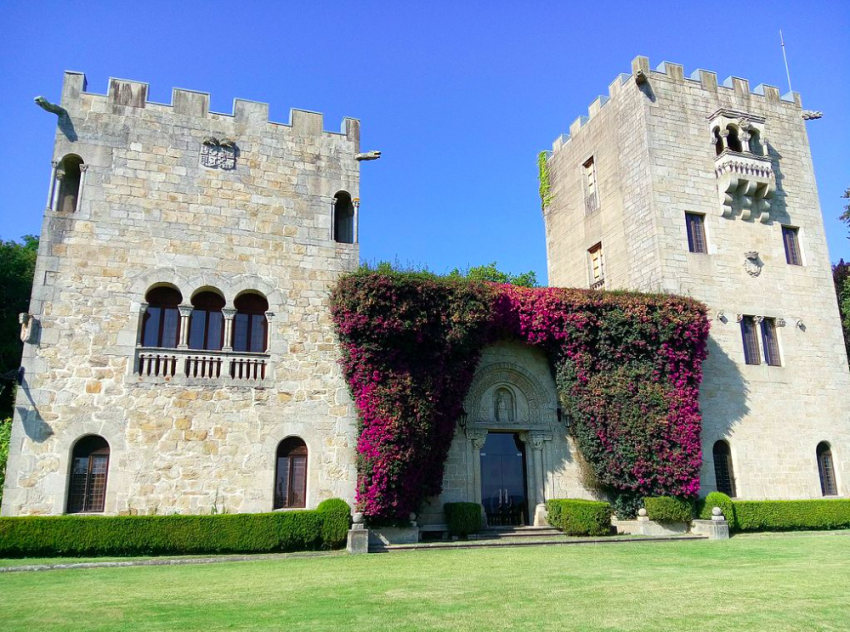 Pazo de Meirás
2. You could celebrate everything in the same space
Being such a large venue, it allows you to host every part of the wedding in one venue: from the ceremony, the cocktail reception and the photoshoot, up to the banquet and the party afterwards, outside as well as inside the stately home. And you could have a marquee in case of any problems with the weather!
It would be the best way of ensuring that you and your guests don't have to move to a new place, so that the only thing that matters is enjoying every part of the venue.
Furthermore, you could celebrate both a civil ceremony as well as a religious ceremony, since in many country homes there are chapels for those that would like one. If not, say 'I do' at your civil ceremony with views of the estuary!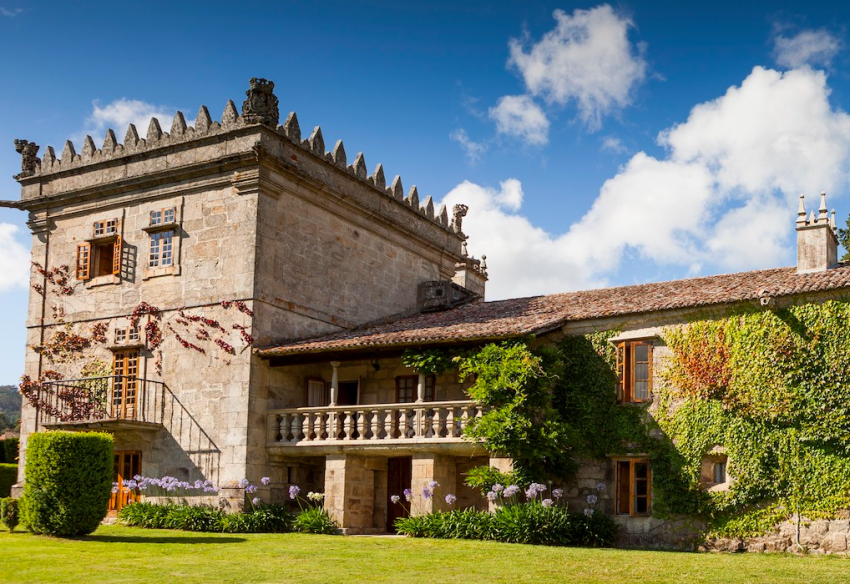 Pazo da Touza
3. Made in Galicia
As we all know, the north of Spain is one of the best areas for eating well, but at a Galician country home, the food is even better.
Why? Because the food, made by the best chefs, is cooked in a traditional way, using local products such as meat, fish or shellfish.
Furthermore, many country homes offer their own catering. The most important thing is that you try their food!
Appetisers such as the famous octopus, clams, crab croquettes and shoulder of pork with turnip, moving onto main dishes such as cod stew or Galician steak. And for dessert, tarta de Santiago! All accompanied by a traditional Galician hot drink. Delicious!
What's more, throughout the stately home you could set up food trucks that serve cocktails, desserts or drinks.
Well, we could go on, as there are many more advantages to a wedding in a stately Galician home, but the best thing to do would be to come to us at Perfect Venue, as we have plenty of exclusive venues in Galicia!
Do you see how it really does have its merits?