We headed at Mallorca, the most extensive island of the Balearic archipelago and one of the main international tourist destinations of our country.
Bathed by the Mediterranean crystal waters, with its precious beaches and caves, varied gastronomy, nice climate, wide leisure offer, Mallorca has become one of the best destination weddings in an international level.
We move to the heart of the island, to a quiet and authentic village called Porreres which still roost the charm of once, with a relaxed air, from which you can access, comfortably and quickly, anywhere on this Balearic island.
We go in search of a events and decoration company that we have been told especially well and which we really wanted to meet, Decoració Floral & Events Porreres. We are eager they tell us about all the services can offer to our couples and how they can make each wedding a unique and unforgettable event.
As we enter, they receive us with familiar and lovely treatment which make us feel at ease and relaxed from the first moment. Around us, we observe part of the decoration and floral arrangements that are prepared for they next assembly, our attention was caught by the quality of the natural flowers and the originality of the works, truly precious.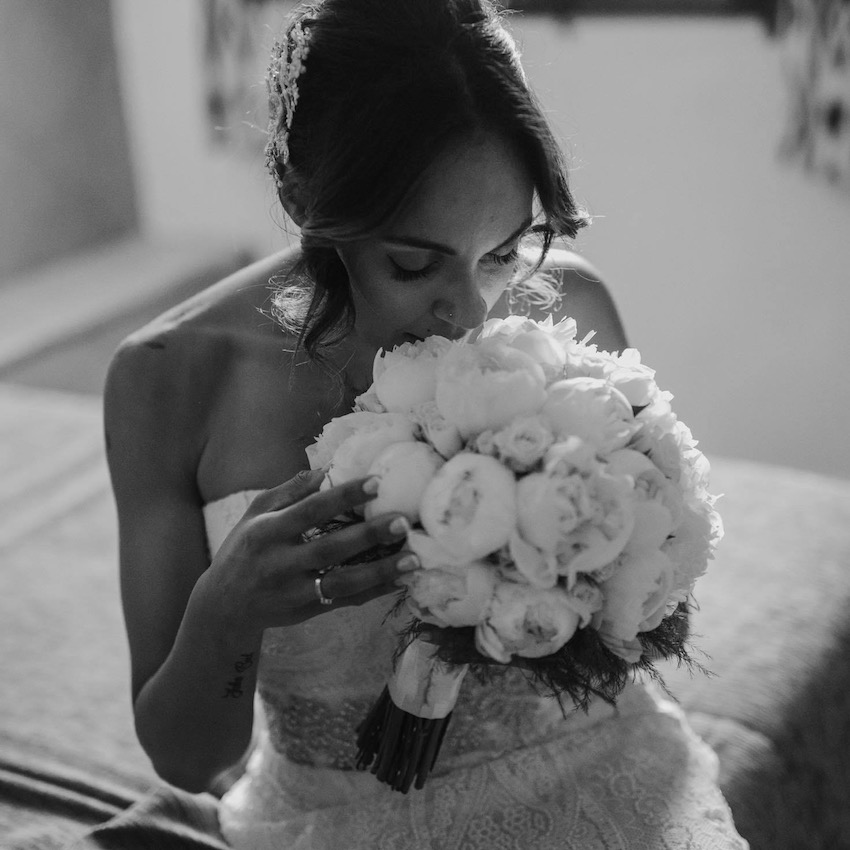 Good morning. Thank you for welcoming us even in the middle of the work season.

Good morning. Thank you for coming. There's no problem, this way you can see how we work closely.

Yes, we love it. We have been told that you are very professional and, although you are specialized in floral decoration, you also take care of the rest of the ornament of the space so that the bride and groom don't have to worry about anything and can enjoy the happiest day of their lives. 

Tell us more about your story. How did you start in the world of weddings and events?

At home, we have always worked in the world of natural flowers, since we were the first company in Mallorca to grow natural flowers. 

Since about five years ago, there has been a lot of competition in the sector and, as they say, or you renew or close. We really like the decoration theme and we decided to launch ourselves into this world.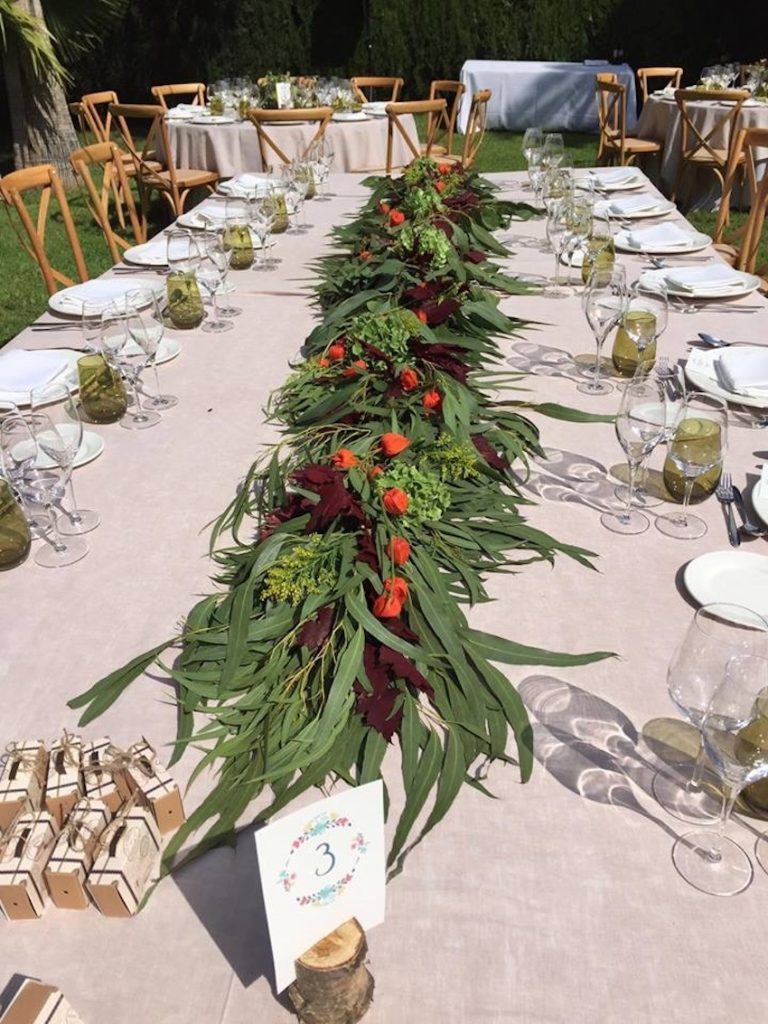 Great decision, without any doubt. Tell us, when a couple decides to contact you for their wedding decoration and hire your services,

Decoració Floral & Events Porreres what is it in charge of? Do you offer some more services apart from decorating the space for this special day?

Decoració Floral & Events offers the full florist service and the decoration of all main rooms. Our services include decorating all spaces such as the ceremony area, the dinner area, the chill out areas … But we also take care of the setting, lighting, rental of all kinds of material for events, as well as furniture, from tables of all kinds to chairs, tablecloths, utensils etc.

Since your offer is so complete, do you work with some kind of special wedding pack? What do these packages include?

We are working on it, since there's a lot of demand in this regard.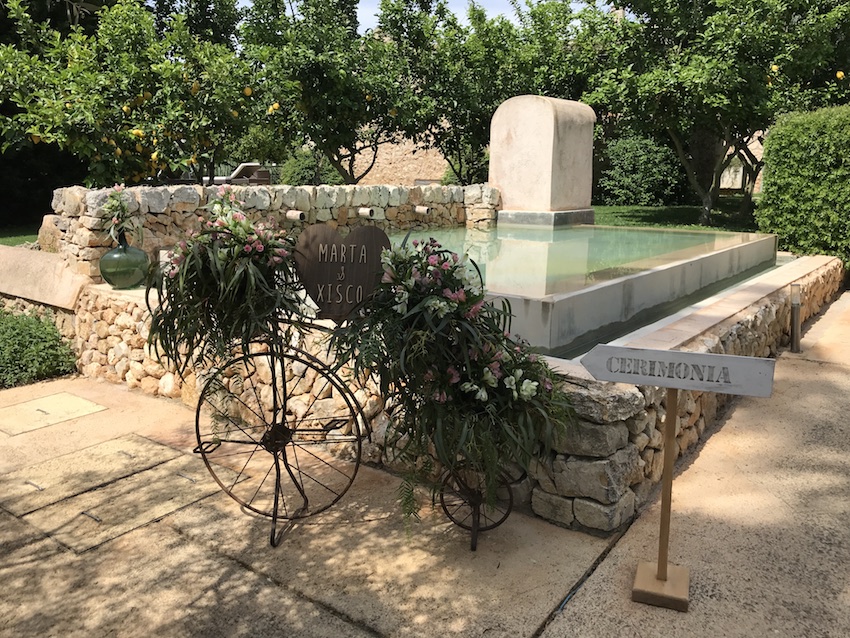 Today there are a multitude of styles of kitchenware, furniture, lighting, floral streams… I suppose each couple and each event is a world, but what kind of decoration is the theme that most people are asking for?

Yes, the truth is that every couple is a different world, but what they request more are rustic weddings and boho chic themed.

We have been told that you have a personalized attention with each client and you are in contact at all times, advising them. Are you the ones who propose specific ideas for their event or do you have some kind of showroom where they can get inspired and choose what type of services they want to hire?

We have a small showroom in our farm, where you can see part of our material. This depends a lot on each couple; there are couples who come with very clear ideas of how they want this wonderful day and there are those who come without any idea, so we propose different types of styles so they can clarify their doubts about how they would like it to be.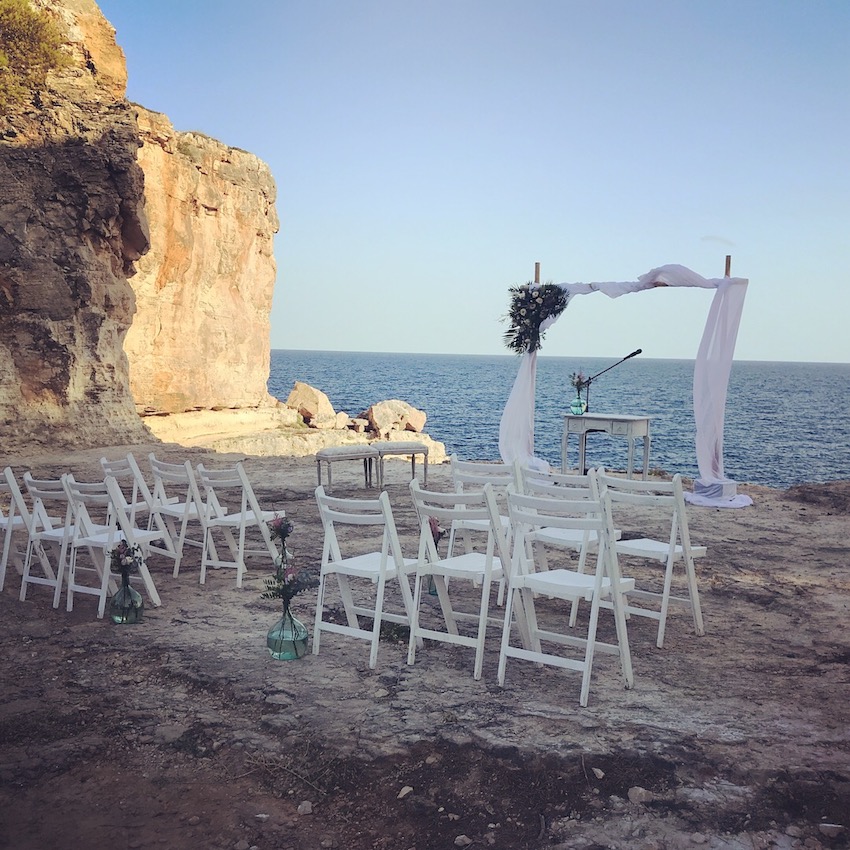 Your ideas are unique and original and this guarantee the success and perfection of the weddings you organise. What has been your most creative or espectacular work so far?

For us, each event is special and we try to give everything so it could be the most original and beautiful.

We are sure that it is so. An also important topic. As for displacement, do you have the possibility of taking the guests from one place to the other? Does it imply some kind of extra charge for the bride and groom?

Yes we have transport to any part of the island, obviously, depending on the mileage, we apply one fee or another. All trips are charged.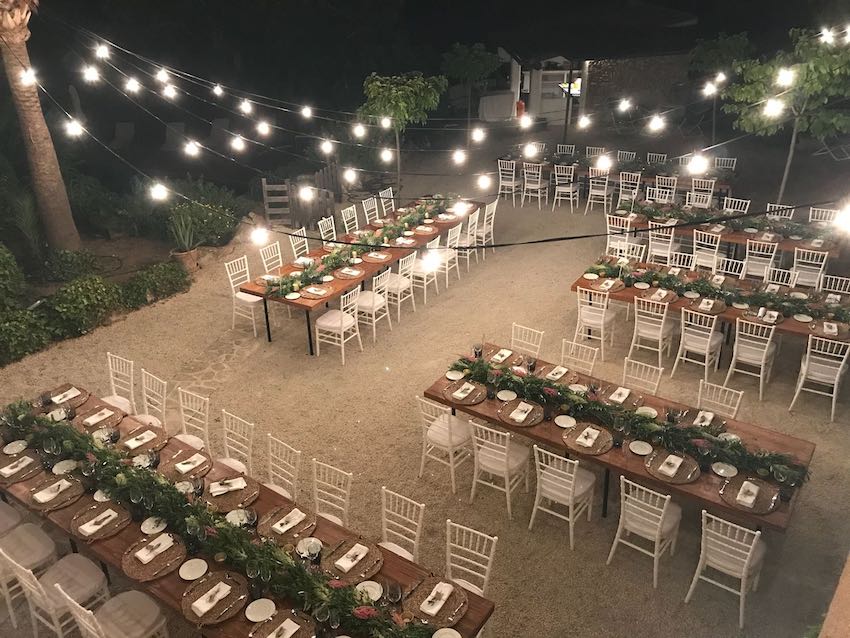 And tell us, how long in advance would a couple have to contact you to hire the decoration of their wedding?

The sooner the better, since, if we have a lot of time, they can choose date, material etc. And to prepare the wedding very delicately.

Finally, tell us, what makes Decoració Floral & Events Porreres different from other wedding decoration companies and why should our bride and groom choose you for the day of their wedding?

Because we are a small native family business, which are already very few, that takes care step by step of all the details for this important day so that everything goes perfectly.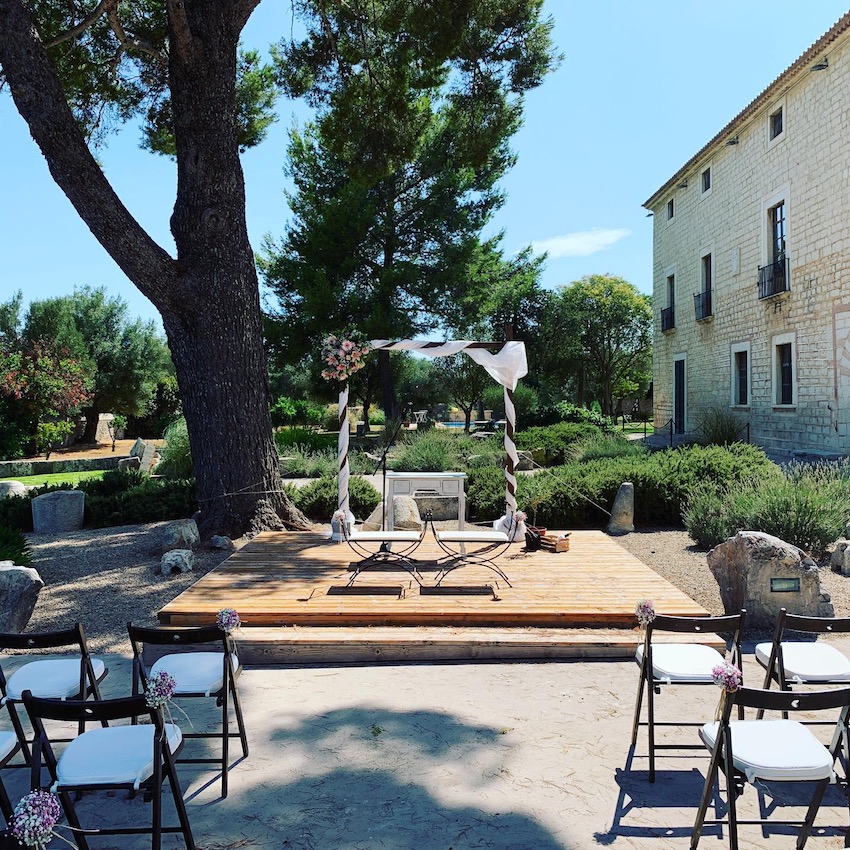 You have convinced me … Thank you for telling us, in such detail, how you work and the services you offer so wide and, of course, for sharing with us this little bit of your day-to-day life between flowers and so much passion for work well done.

Thanks to you, come back whenever you want. We will be happy to have you.
It finishes our interview with Decoració Floral & Events Porreres. For our part, we can only recommend that you contact and know this fantastic decoration and events company on the island of Mallorca. Without a doubt, they will provide you with the best ideas and creations so that your "Yes, I do" would be perfect.