Spain is full of magical places to celebrate a unique wedding, and one of them is Galicia. In this area of the North of Spain we meet Raquel Latorre, a wedding photographer capable of capturing the moments that the couple will remember forever of the most important day of their lives.

One of the reasons why Raquel's work fascinates us is that she achieves the perfect balance between her naturalness and closeness and the great organization and detail with which she prepares for each job.

There is no better way to understand it than by reading this interesting interview, in which we have compiled the FAQs that most couples ask when choosing a wedding photographer. In addition, we'll show you some examples of her work. So, if you are looking for a wedding photographer in Galicia, you don't want to miss this!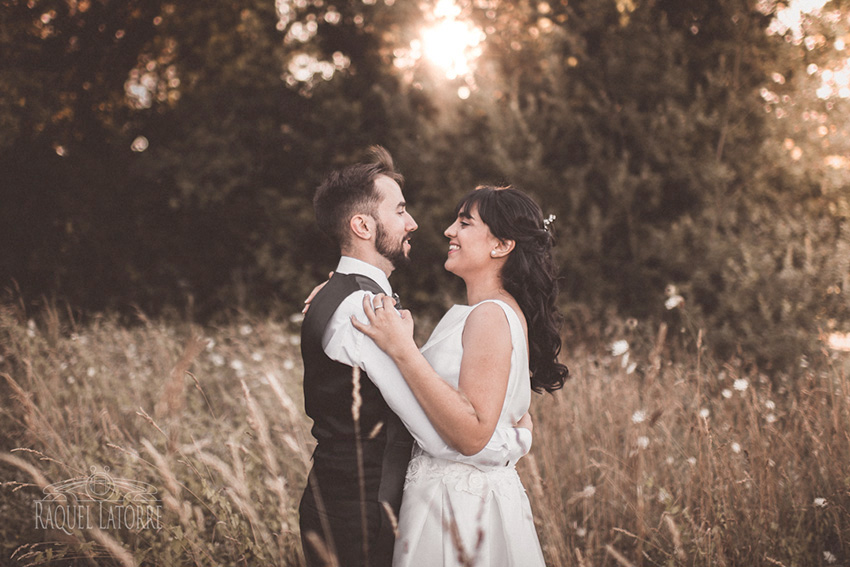 We would love to know what led you to dedicate yourself to the world of photography.
When I was little I was struck by a Cowboys and Indians movie, in which an Indian refused to be photographed. With much fear in his body, he explained that he did not want his soul to be stolen and trapped forever by the machine and to remain for eternity on paper. I was fascinated by that idea, it made me think, and that was when I understood what the soul was and meant. Since then I always wanted to be a "hunter of souls", to capture that moment, that smile, that tear, that expression … that is forever, that is portrayed in the retina and as immortal as the soul.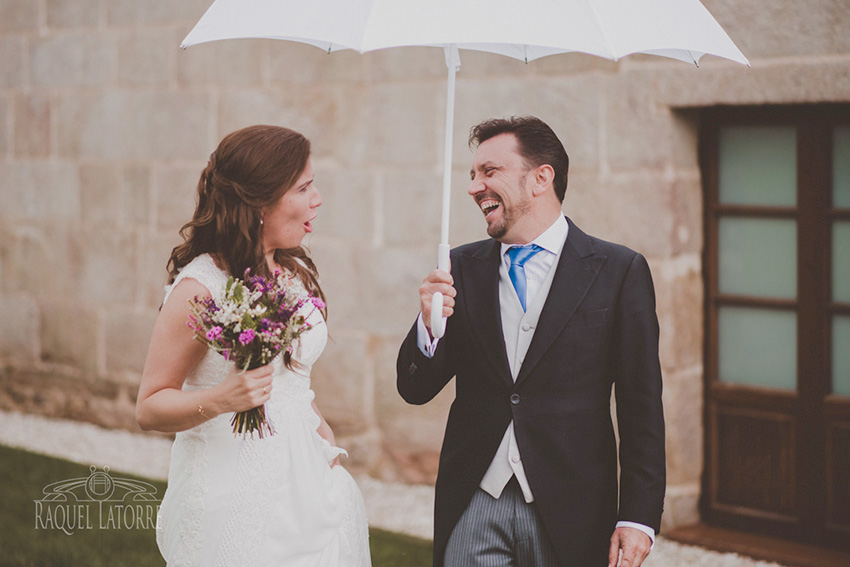 How do you manage to capture that "soul" through a photograph? Is there any key

?

Letting everything flow naturally, I let myself be carried away by the moments, make the couple feel comfortable and reach that moment when they forget there is a camera. There, when the true soul of the couple finally comes out, is when the moments become magical. And for that you have to be very attentive to everything that happens and apply all the technical knowledge with agility and ease.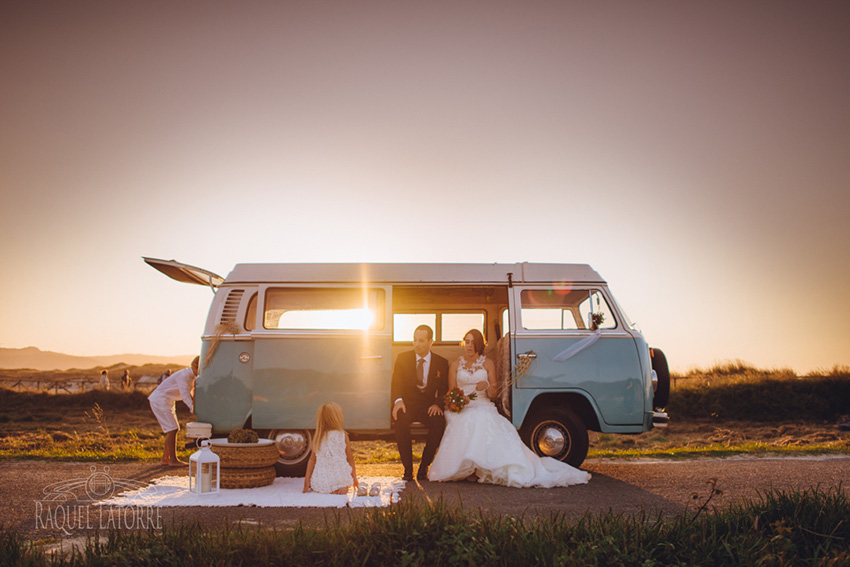 You enjoy seeing people happy, is it one of the reasons that led you to be a wedding photographer?
Yes, I love seeing people happy, it makes me so too. I do not know if this influenced me to end up being a wedding photographer, but I feel very happy at weddings, they are moments full of happiness and with a high dose of emotions and there I am, enjoying on the front line, the hunting of souls.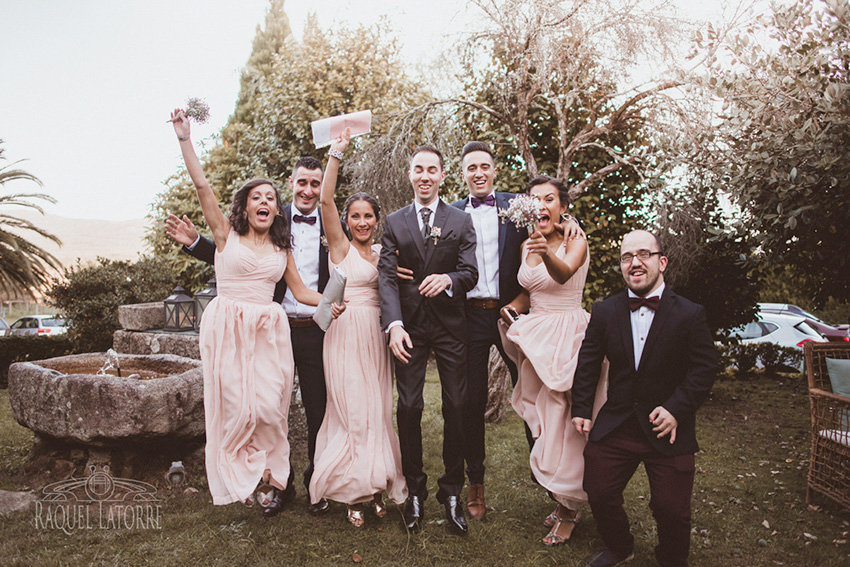 We all have references, is there a wedding photographer who has inspired and admired you? Why?
I do not have a particular photographer that comes to mind. I always say that you have to learn from all photographers and painters, from the good and also the not so good. I am inspired by the set of all images I see and analyse. When you see a big picture, it inspires you, it makes you want to hunt that moment and you work every day to get it.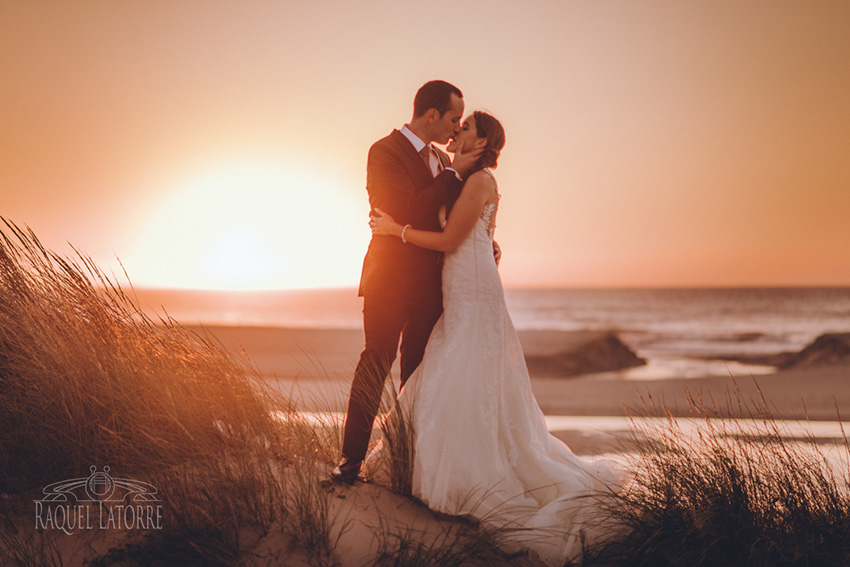 I imagine that a pre-wedding shoot is a plus, you can connect with the couple before the wedding in a very special way. Tell us a little about this service, how many months before the wedding is it done? Any places you recommend for it?
The pre-wedding photoshoot I consider very important, fundamental. It is where we can get to know each other, where we can talk a little about everything and so we break the ice. They see my way of photographing and they see the results of the session in a few days, so they feel calm because they see that on the appointed day I will do a good job. This means that on the wedding day they do not see me as the "photographer" but as Rachel.

I do not have a stipulated time for the pre-wedding photoshoot, just when it suits the couple best and they let me know in enough time to adjust dates. I have shot pre-wedding photos from setting such as forests and beaches to the middle of the city. The important thing is always that the couple feel comfortable during this first meeting. My recommendation is to take a little walk in the woods for the session.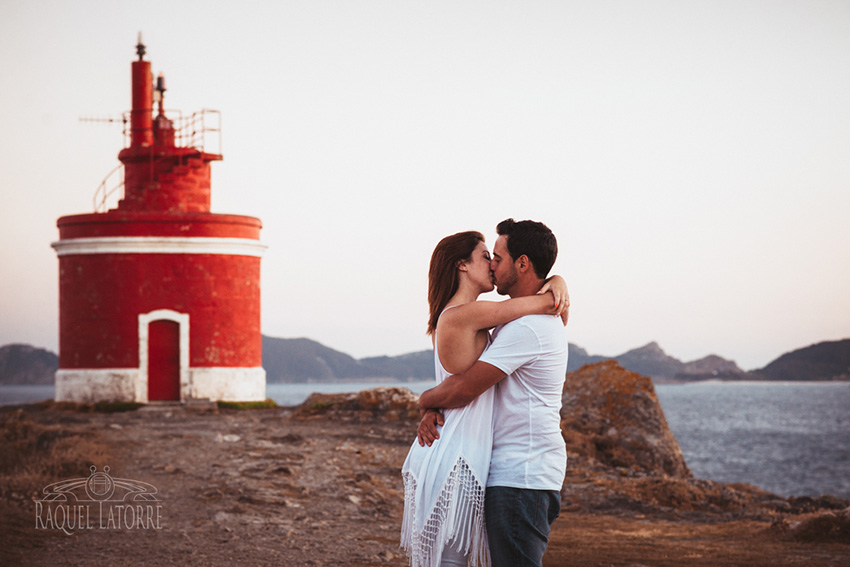 How do you prepare for a wedding? A method you follow, structure, visits to space, etc.
A few days before I confirm that all schedules and addresses are correct. If the venues are close I like to visit them, if not, I research them on the internet. The day before I check and prepare all the material and rest as much as I can, because the next day will be a very long and physically hard day. I like to be at the venue with time to spare (you never know what can happen) and, above all, eager to start.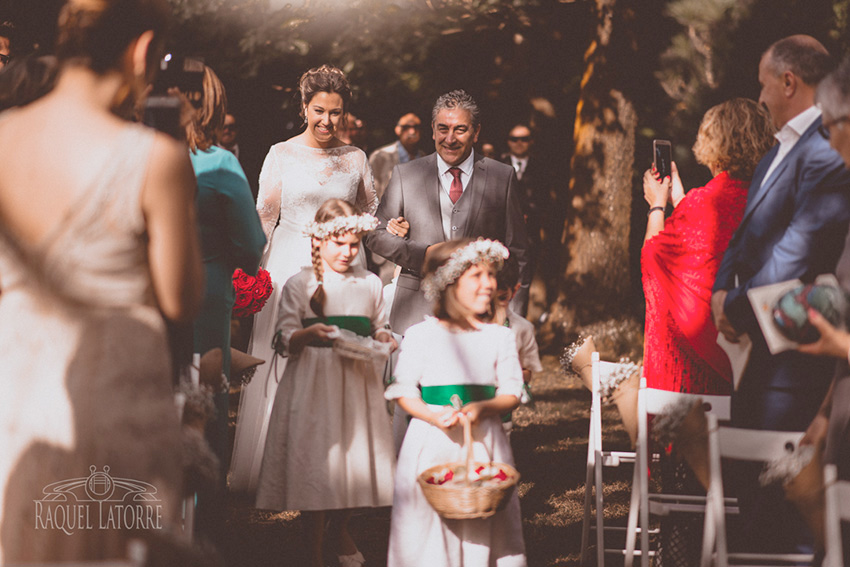 What goal do you give yourself when photographing a wedding? What do you want to achieve?
My goal for each wedding, as in life, is to improve, learn new things and get make each wedding better than the previous one. May my "collection of souls" expand and leave with a great smile of satisfaction at home. I want the couple, in 20, 30, 40 years when they reopen their wedding album, to come back to their wedding and feel those moments that are so important to them again.

Is there a place or region in which you especially like taking photos?
My land, Galicia, is fascinating to me, magical. Its greenery, its people, its sea, its variety of landscapes (from the snow to the sea, from the mountain to the most spectacular beaches, from its rural towns to the most modern cities …), you can always have the perfect scene for each couple. Although I am more attracted to the woods, because of its magical points and its tonalities, I might be inspired by the "meiga" part that every Galician has, and from which people like Valle-Inclán, Emilia Pardo Bazán or Rosalía de Castro wrote or perhaps It will be because in the woods my instinct of "hunter" comes out. But I also want to move to any place on the planet, since going out of your comfort zone gives you more vision and new expectations.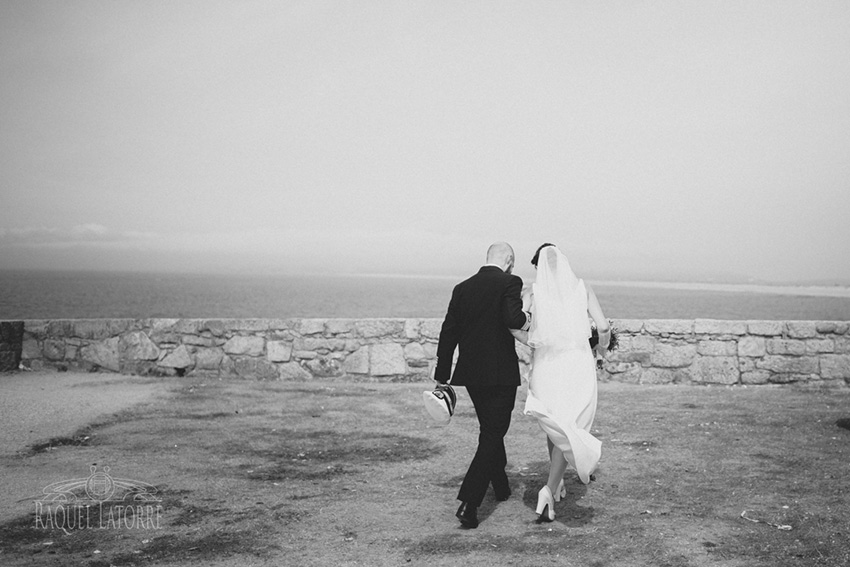 Why do you think you've been growing up in the world of weddings? What is it that makes you different?
I have worked and I work very hard every day, I worry about my training and I do not stop until I get what I want, technically speaking. I am very passionate and big-headed, empathetic and intuitive, active and my way of being positively influences the final results. I try to go to a wedding thinking that they are not clients, but friends and all this makes the report flow in a special way. These ingredients are good for a great "hunting day". What makes me different is my special way of seeing, feeling, doing, creating, that makes my work very special for couples.
You have your own style, but do you adapt it according to your client's tastes? What does this mean for a photographer?
It is very important to know what the customer's tastes are (hence the importance of pre-wedding shoot), you must always adapt to the needs of each couple, but keep your own style. That does not mean that you do not evolve, just the opposite. With each wedding you learn something new and take it a step further. This is good because you can apply new things to your style and improve it.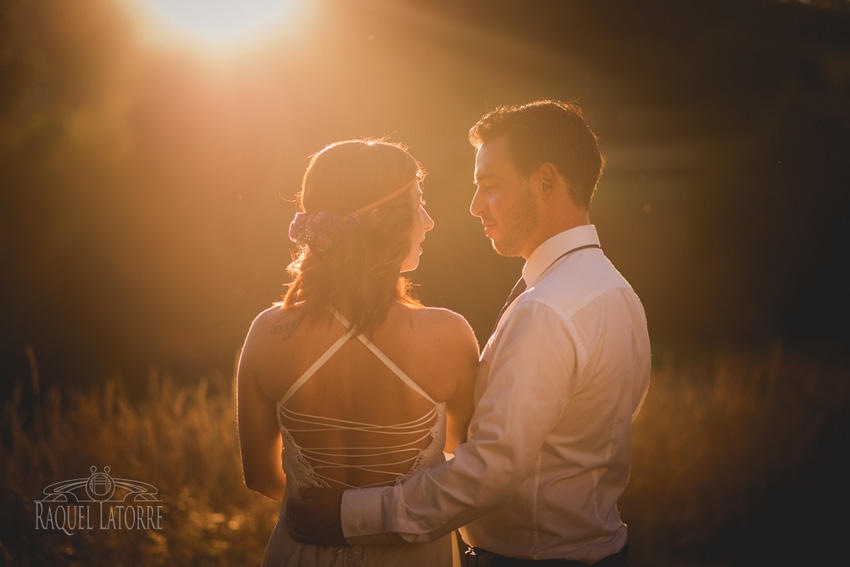 And a more technical question for those who love photography, what equipment and software do you use?
I mainly use two cameras, one on each side ("like the cowboys"), with a fixed lens on each of them. The cameras are Nikon D750 and the fixed lenses Nikon 85mm 1.8 and the other 35mm 1.4. In addition I always carry 2 more cameras with their respective replacement lenses and a lens 105mm macro and a 14-24mm 2.8 for punctual things. For the dance I have 2 flashes, and although I do not like to use them (I always prefer natural light), they are often essential. For the editing of the photos I use only Lightroom, nothing more. It seems to me, in my case, unnecessary to use Photoshop since good photos come from the camera.
Finally, how much time in advance do you think is best to contact you?
The sooner the better, there's always the risk that dates run out. I think it'd be a pity if you didn't get a photographer who's work you like because you didn't give them priority. The first thing couples should specify, once they have decided the date, is the photographer, since their work is what they will endure after the wedding for life. As a minimum, I recommend booking a photographer 6 months in advance.

If you are looking for a wedding photographer in Galicia and want to know more about Raquel, you can see all her works on her website. We also recommend you visit hes instagram and see the latest news. Thank you very much Raquel for your time!