There is a little variety when having a wedding in different countries and with different cultures but for years Saturday evening has been the most favored time for wedding. Daytime wedding has not been so popular but you can actually have more resilience with daytime ceremony and you possibly don't have to pay as much when organizing a evening wedding. We have gathered here all the pros you are gaining when arranging a daytime wedding.
The Daylight
Needless to say that you are able to get very beautiful photos with the daylight, everyone knows that. When you are celebrating at evening you have to rush with photographing because the light is not available for all evening. So having wedding during the day saves you from this problem and it also saves your wallet because you don't have to pay so much for the functional and decorative lightning. Just take the advantage of the golden light ball at the sky.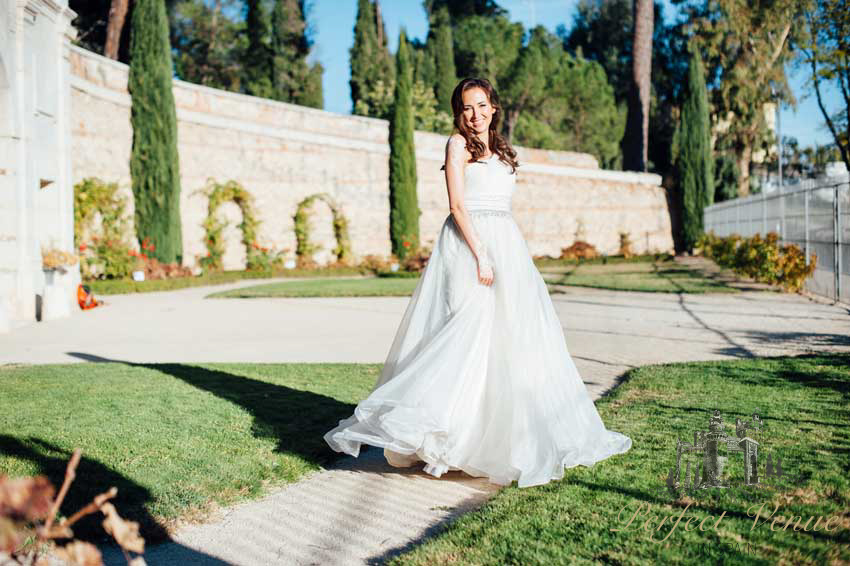 Photographs: Kateryna Tulyakova / Wedding Planner: Natalia Ortiz
Availability Of The Venues And Vendors
When celebrating the new union of the lovers at daytime it is likely more easier to find the venue and vendors for your wedding. First of all the timing is good for vendors because they can still offer their services to another possible wedding that are going to be at evening. So when your timeframe isn't competing with another events you could get more value for your money. You will also have more options for your wedding venue because most of the events are at the evening.
Food Options
Once again you are saving some money because menu costs for having a lunch or brunch are usually far less than when having the wedding dinner. Besides waffle bars and pancakes are a huge trend in a wedding world. You can also have fresh fruits, cocktails, mimosas and other drinks. Add some lunch type of food like fish or chicken if you want to go more traditional way. Whether you decide to go with classical foods or more extraordinary style plan a good concept and create a food-heaven for your guests.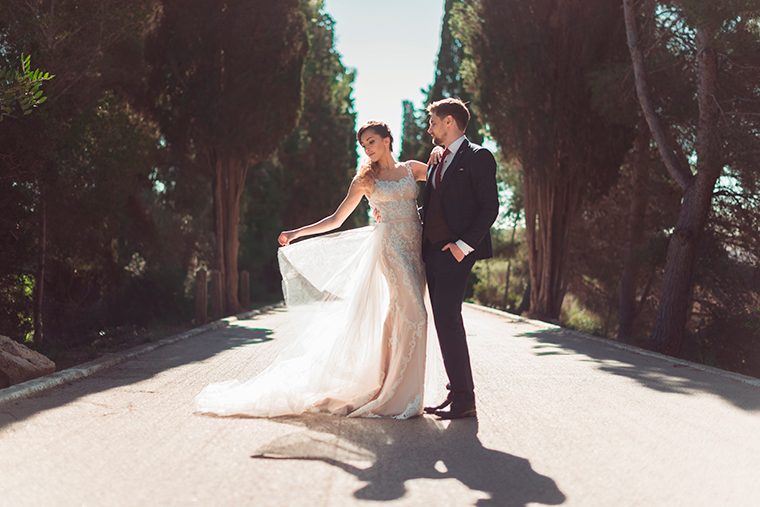 Photographs: http://ann-alekse.com / Organisation: https://www.instagram.com/svadba_maks/ con Natalia Ortiz
The Overall Atmosphere
Along with saving the money you will also have a different and more easy-going atmosphere in your daytime wedding than in evening ceremony and more casual events tend to give greater experiences to the guests. Also weddings at daytime are better for guests with kids and you can consider to arrange some entertainment for them. When the celebrations are over earlier you and your guests will have more time to recuperate. Your guests will have the rest of the day (and maybe even Sunday) for getting back to their routines or alternatively if your squad is a bit wilder you can have the rest of the day for partying.
The Perfect Evening After Wedding
If you are not about partying after your daytime ceremony you can also have a small dinner with your closest ones or just start your honeymoon earlier. When your having wedding at evening there is often a bit rushed feeling but if your evening is free you can just relax and spend quality time with your partner of life. How about moment in a spa or maybe you prefer to take a nap in your honeymoon suite? You can do anything you want!

Here are few examples of the venues for perfect daytime weddings.
Cortal Gran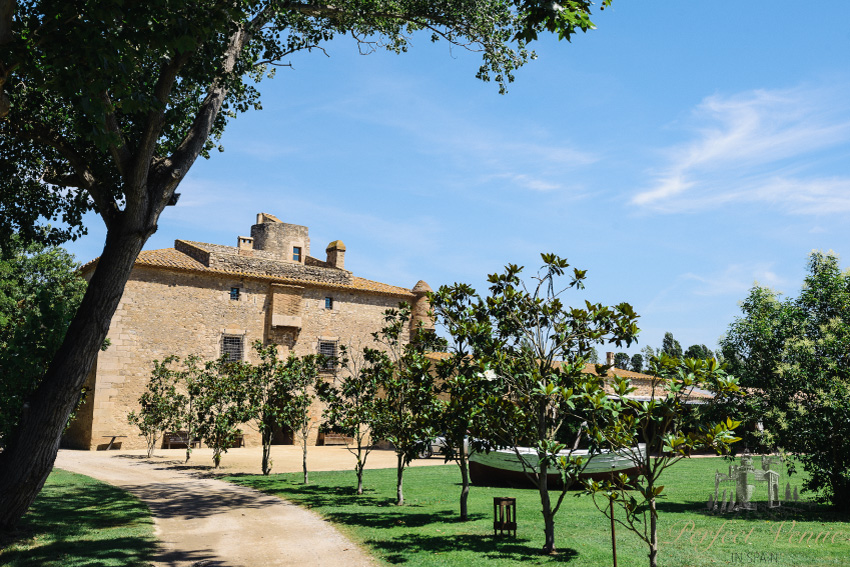 This Catalan family house has a capacity of up to 300 guests and there are beautiful courtyards and gardens to celebrate a daytime wedding and enjoy nature.
Villa Sons Doblons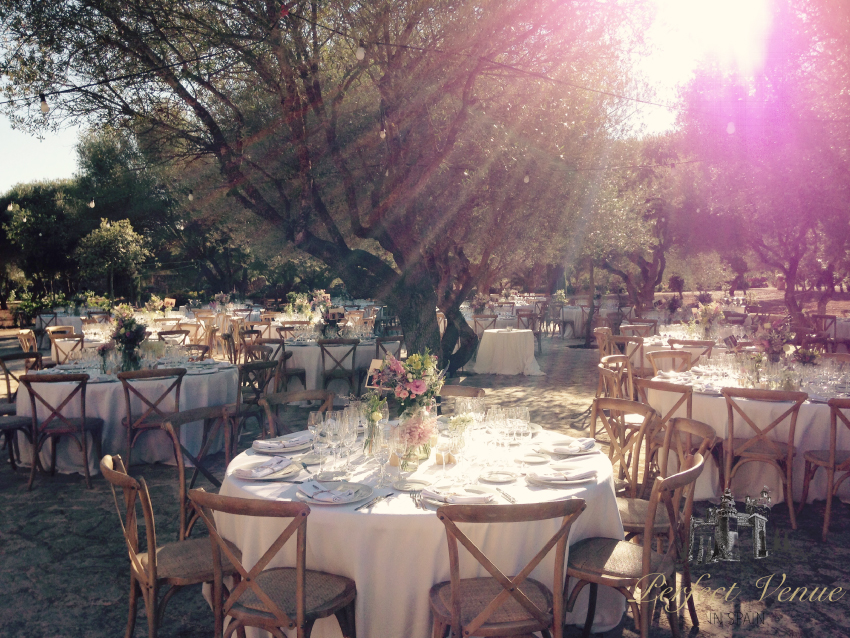 In the magical island of Mallorca there is a spectacular venue, where you can celebrate a unique wedding are outdoors overlooking the Sierra de Tramuntana.
Estate Oran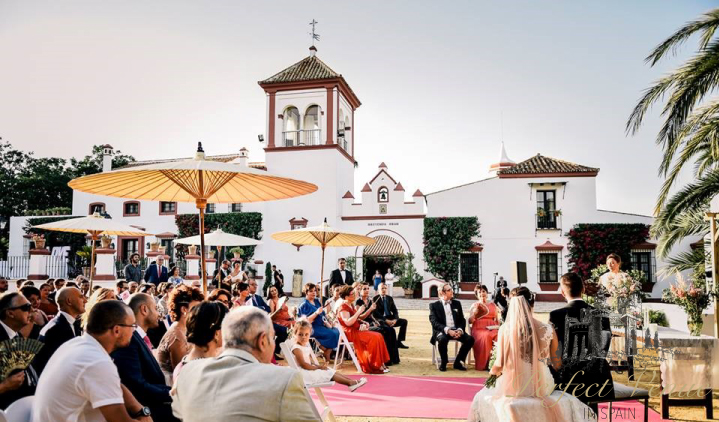 For bigger weddings, we recommend this beautiful Andalusian estate located in Utrera, near Seville, a perfect rustic venue with a capacity of up to 1000 people.
Arguijuela Castle
And finally, we show you an amazing castle. These buildings are very romantic and one of the most requested venues by couples. They are spectacular inside, but we recommend you to organize the ceremony in its gardens, so that in the background you can see the imposing stone building, like the Arguijuela Castle, located in Cáceres.
If you want to know more in detail all the venues for a daytime wedding in Spain, write to info@perfectvenue.es and we will help you in everything you need.