Description
If there are places full of charm, magic and mysticism, castles are them. Because… what could be more exclusive than celebrating your birthday in a castle in style amidst spaces full of history and legends?
Blow the candles in a historical castle is not just anything! And doesn't matter whether you are celebrating your 25th or 65th birthday, having it in a castle is for all ages, and we know how to organise it! Decoration, music, catering… we have it all to leave your guests speechless. 
Did you know that there are castles full of luxury and exclusivity all over the country? As you read, and we know them all so that you can celebrate your big day with the people you choose. So, take pen and paper, because here are our favourite castles for you to celebrate your most special day of the year. 
Let's begin!
This old fortress is found in Canet de Mar, in Barceona, is full of marble pieces, beautifully carved wooden ceilings, ceramic pieces and spectacular stained-glass windows and sculptures. 
It's a film castle! The castle of Santa Florentina was the setting for several scenes from the famous series Games of Thrones, so you'll be the envy of the most fanatical fans!
In addition, the castle houses precious antique furniture and art pieces, a beautiful cellar, a porch, an inner courtyard and the so-called king's room, exclusivity, and luxury everywhere!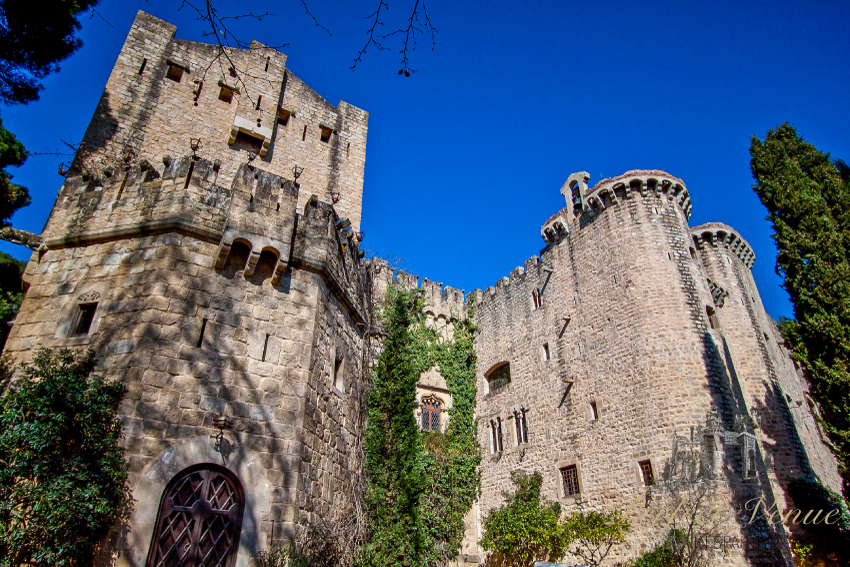 Santa Catalina Castle in Malaga
The Santa Catalina Castle is a majestic and imposing building that has been declared an Asset of Cultural Interest and is one of the most emblematic places on Costa del Sol. 
It occupies an area of more than 3,500 square metres which are full of charming corners and perfect spaces to celebrate your birthday in a castle full of guests.
The best thing is that it has sea views and after the celebration you can sleep in one of the rooms of the castle, that's why it is the most exclusive 5-star hotel in Malaga!
35 minutes from Madrid is the Batres Castle, a unique place to celebrate a birthday in a castle in style, where the history and haute cuisine of 4 gastronomic companies merge to create experiences with a unique staging.
It is surrounded by a leafy grove and gardens where you can enjoy blowing out the candles on the cake in the main courtyard of the castle, and a lunch or dinner that will take you back to the Renaissance era, always with the most modern comforts and services. 
It has a cloister, four halls, a dance area and various corners ideal for creating different atmospheres, as well as a parking area. Luxury and glamour for your day!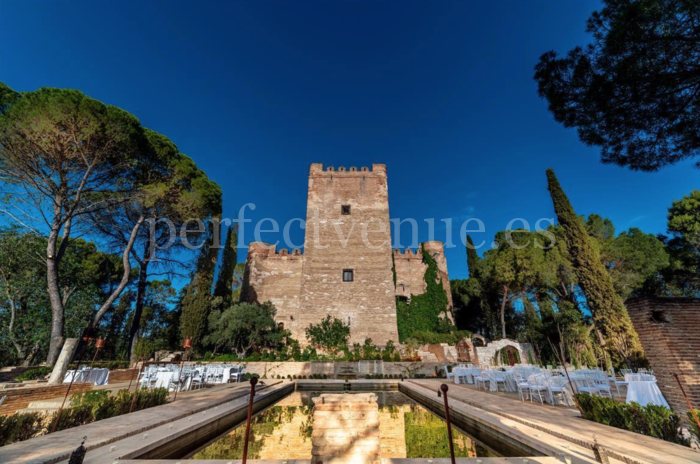 This castle is an artistic ensemble that was built in the 14th century, and since 1979 has housed a casino, beautiful gardens, library, etc. 
Whether you want to celebrate a birthday in the open air for a whole day or a birthday for a whole weekend, this castle has it all. Did you know that every year, since 1987, it has been the setting for the Castell de Peralada International Music Festival?
As you read it, if your most special day of the year falls in July and August, take advantage of this event that takes place in the castle to dance until dawn. Birthday and festival, 2 for 1!
Your birthday, in the castle of your dreams
Yes, because at Perfect Venue we know countless castles all over the country that are the dream of any birthday boy or girl. 
El Castillo del Buen Amor, el Castell de Tous, el Castell de Tossa del Mar, el Castillo de Almodóvar del Río, el Castell de Bellver in Palma de Mallorca… We can make your dream of celebrating your birthday in style in the castle you have always dreamed of come true.
Sleep in the rooms
After experiencing the most important day of the year, it is time to retire to your rooms and sleep in one of the medieval suites that many of the castles provide and to create memories that will permanently be in your memory.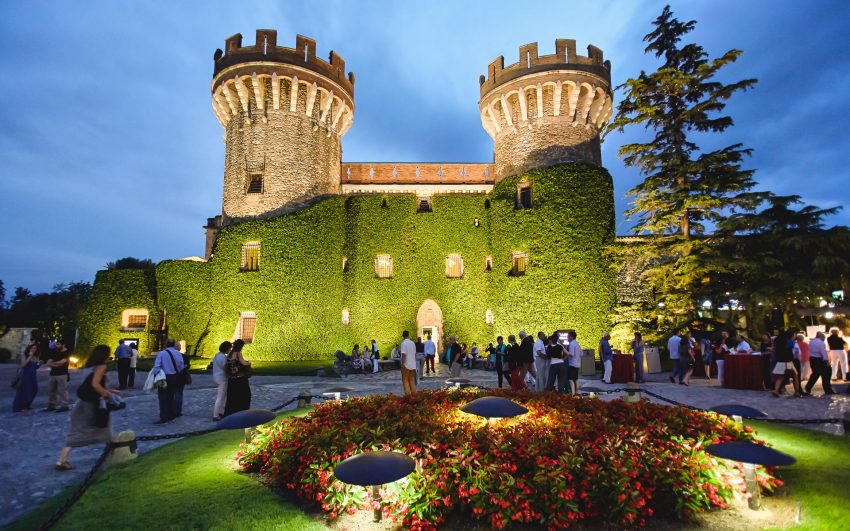 Leave it all in our hands
Decoration included, the way you like it
The decoration is added simply to help enjoy the moment and remember it for the rest of your life, that's why we can't leave aside the decoration on your birthday. 
For your birthday in a castle we have a very exclusive decorative proposal, we have it all thought out! Of course, the birthday boy or girl can always personalise the decoration to their own taste: removing, adding or changing anything, because the most important thing is that the decoration is to the taste of each person.
Photos and videos in the corners of the castle
To remember the moments of your birthday, you will have a photo session in the different places of the chosen castle, as they offer many options of spaces: halls with fireplaces, coats of arms, cloisters, libraries, terraces…
Therefore, you will be able to have a professional photographer and videographer at your disposal so that you can remember your celebration again and again in style.
Moreover, if you wish, we can also take care of the lighting and sound, entertainment, transport…
And of course, how could we forget the catering? A birthday is not a birthday without delicious dishes to taste and tasty drinks to refresh. 
We prepare everything to suit you, you only have to ask us for everything that is essential for your day! 
The prices
The price of celebrating your birthday in a castle in style will always depend on different factors such as, for example, the number of guests attending your celebration, the date on which you hold your event and the exact elements you need to have food, transport, entertainment…
Remember that organising a mythical birthday party requires planning and plenty of time in advance. Therefore, contact us at Perfect Venue to have the most unique and exclusive birthday of all your social circle.