We organise different types of celebrations. And when it comes to a proposal, we have scenarios to suit every wish, even if you want something special. For example, you can make a memorable marriage proposal by helicopter.
Height, views of the city and the main question in a girl's life…Believe me, she will remember this day!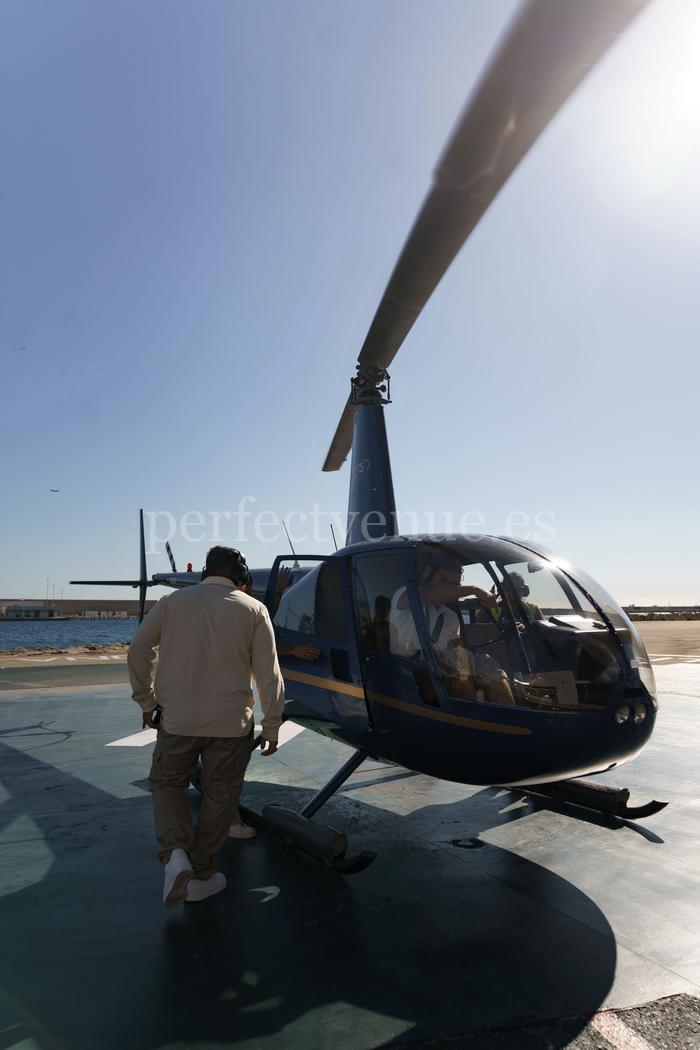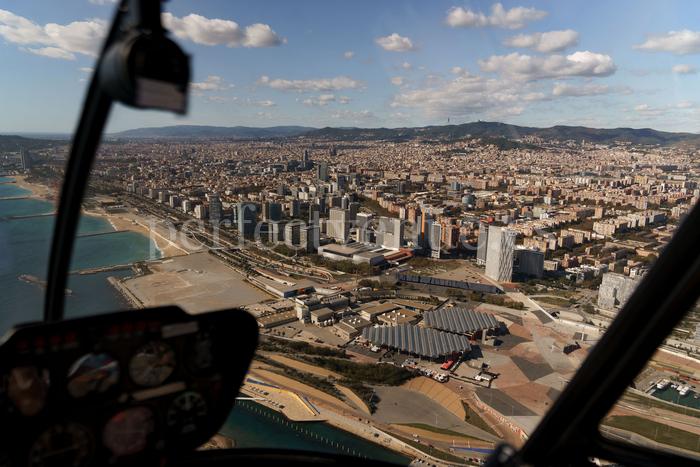 Marriage proposal by helicopter. How does it go?
We organise flights in the most beautiful cities of Spain – Barcelona and Madrid.
The groom has 2 options:
Propose in the sky during the flight.
To ask the desired question after landing, near the helicopter.
Of course, the photographer will be there in both cases and will take memorable pictures.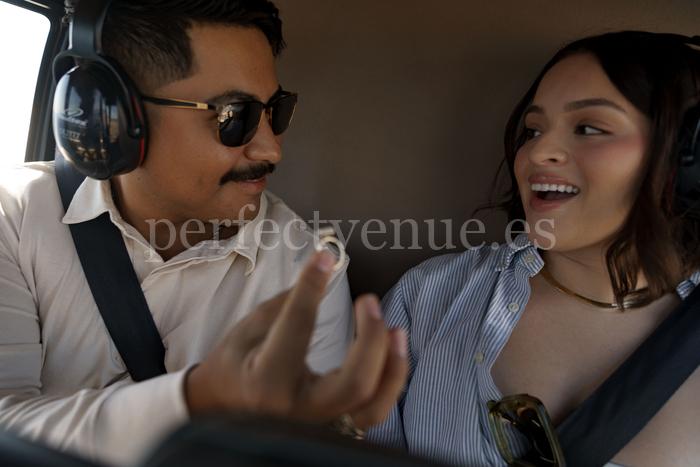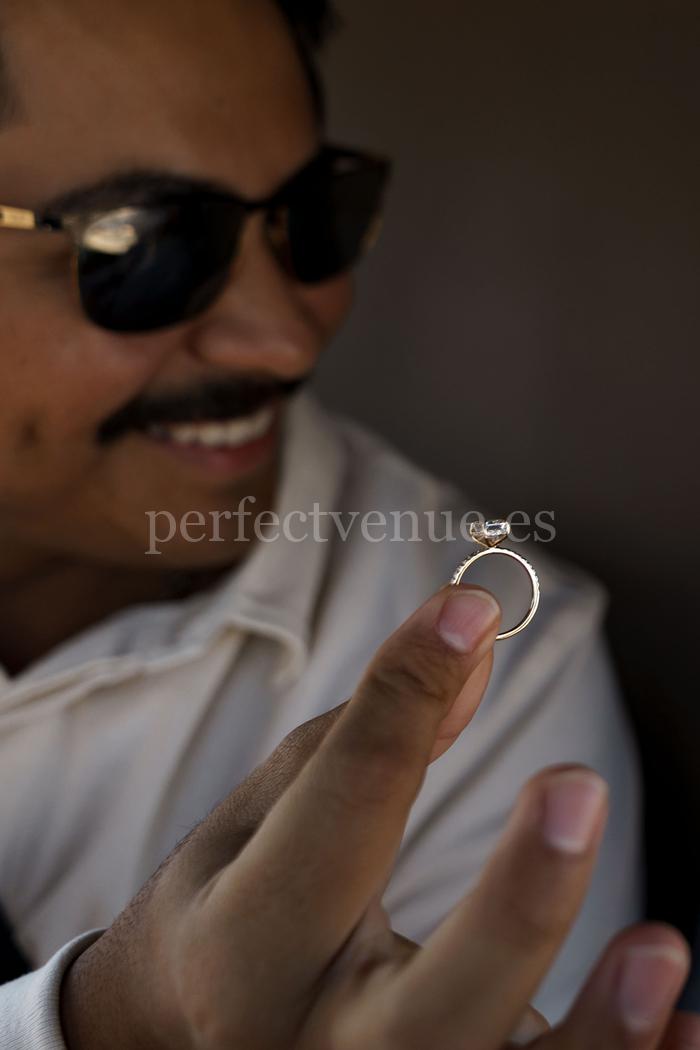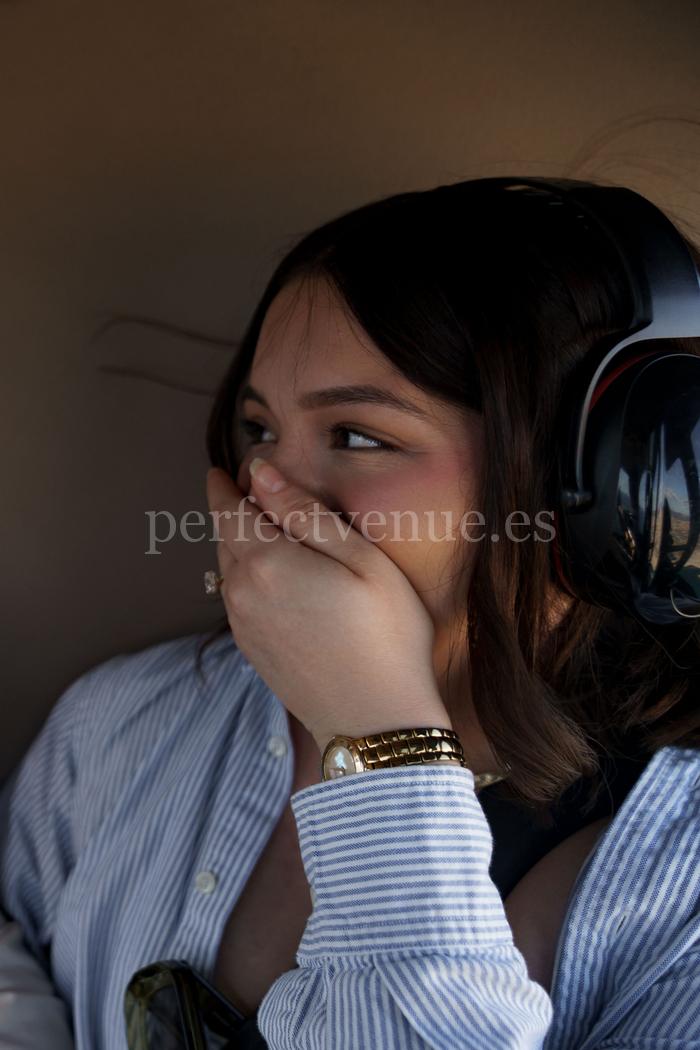 It is also possible to order large letters or inscriptions that the couple will see after the helicopter lands. The service is paid separately.
The flight takes place in the morning – between 10 o'clock and 2 o'clock.
Important point: the exact time of the flight will be known the day before the proposal, as it depends on weather conditions.
In strong wind and rain the helicopter will not fly, and the date will be postponed. But you still need to book in advance to reserve your desired day. And hope that the weather will not let you down.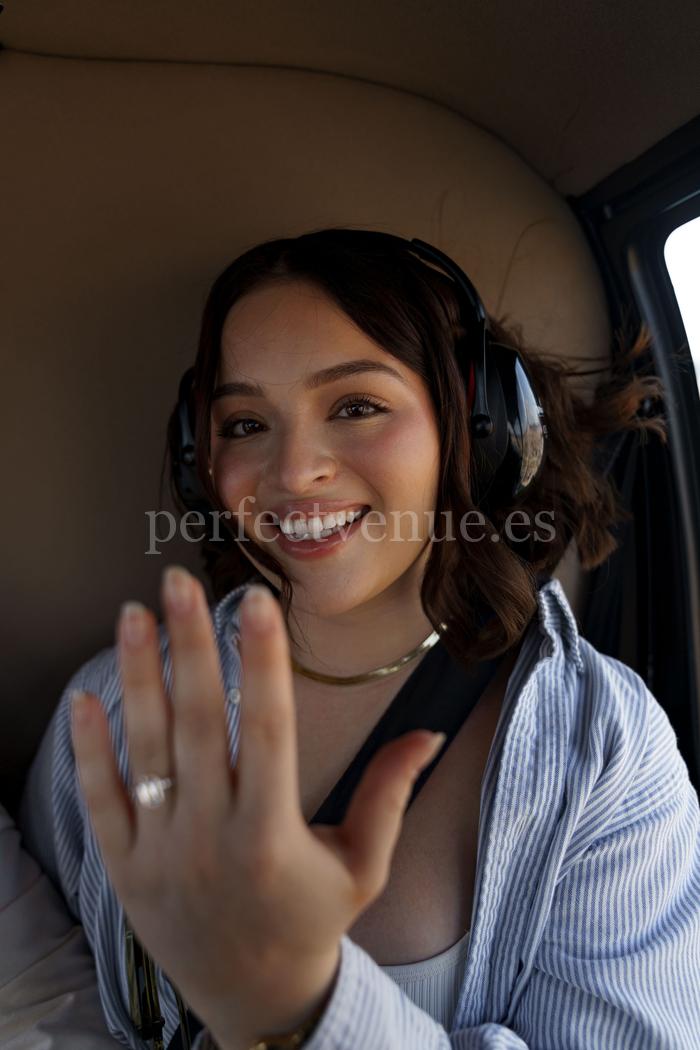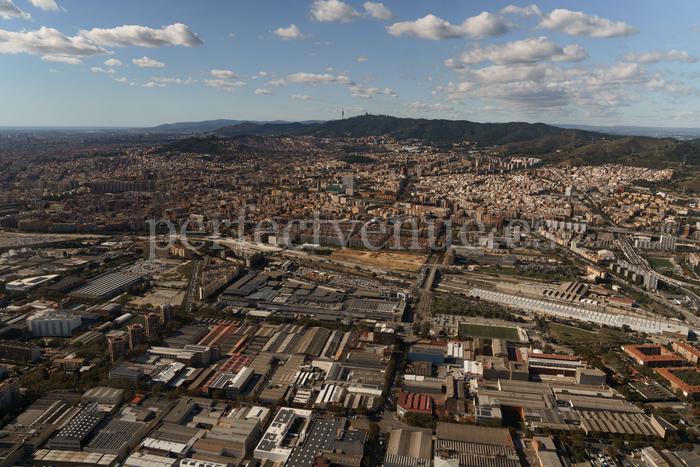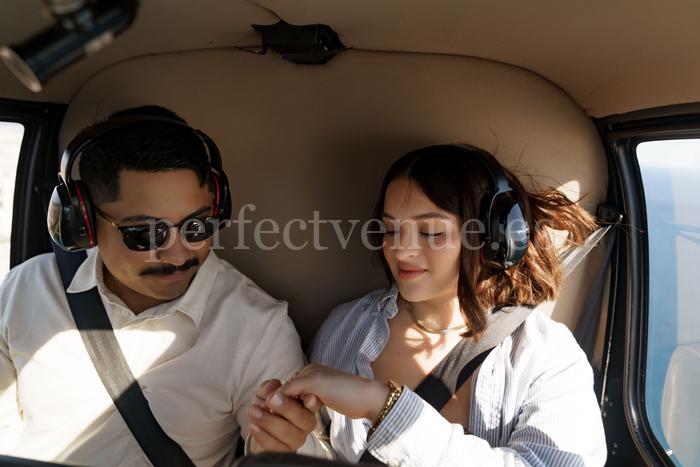 The heroes of our story are a couple from the USA
They were in Barcelona passing through on a small holiday. The young man decided that he wanted to propose marriage to his beloved by helicopter and approached us a month before his arrival.
We started organising: we ordered a photographer and a helicopter for the desired date.
The future groom chose the first option and proposed by helicopter during their romantic flight.
The girl did not guess about the young man's intentions and admired the stunning views of Barcelona. When he took out the ring and proposed, the bride was emotional and immediately said yes.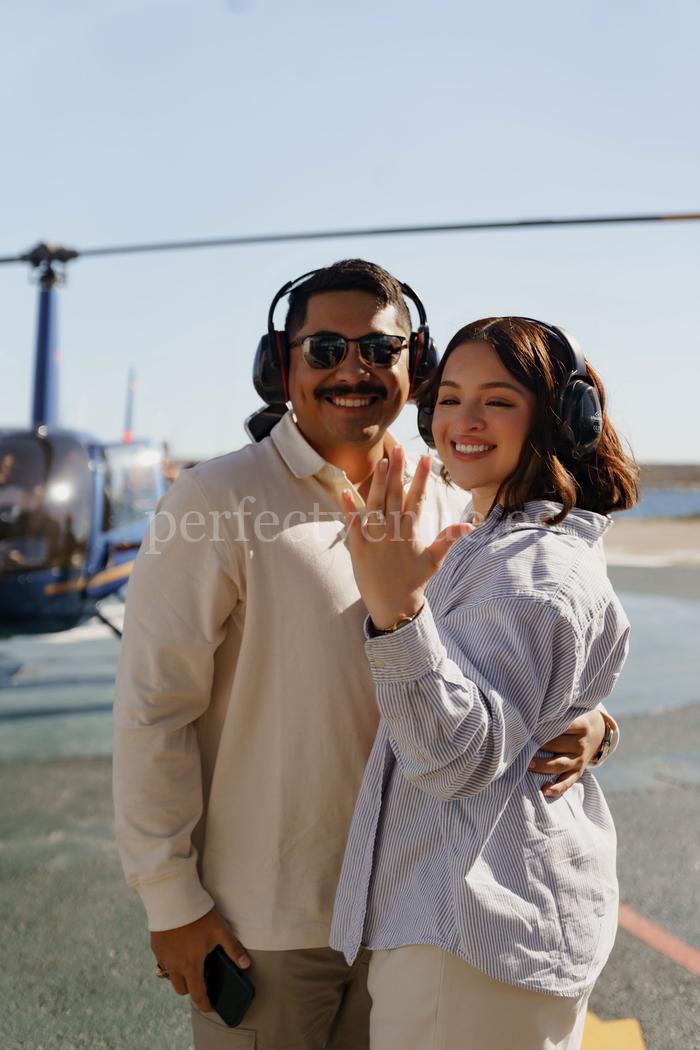 The couple was thrilled with both the flight and the moment itself. So, romantically began the story of their family.
If you want to make your beloved a marriage proposal by helicopter, contact us: +34 722476027. We know how to make your holiday special.
More options for a marriage proposal in Spain: