We're sure you've been to a lot of weddings in your life, but we're also sure that you haven't experienced a wedding among alpacas. How? Alpacas at a wedding? As you read it!
There are many couples who want to go off the beaten track, surprise their guests and add a curious touch to their wedding. This is precisely what happened to this animal-loving couple, who made their wedding a fun and memorable day by filling the space of their wedding with several alpacas.
Did you know that having this characteristic animal at your wedding is already becoming all the rage in the USA? Well, in Spain we want them too!
So, if you want to know how this peculiar wedding went and get ideas for a wedding among alpacas, don't miss this wedding.
Everyone will talk about your wedding as one of the most unique ever!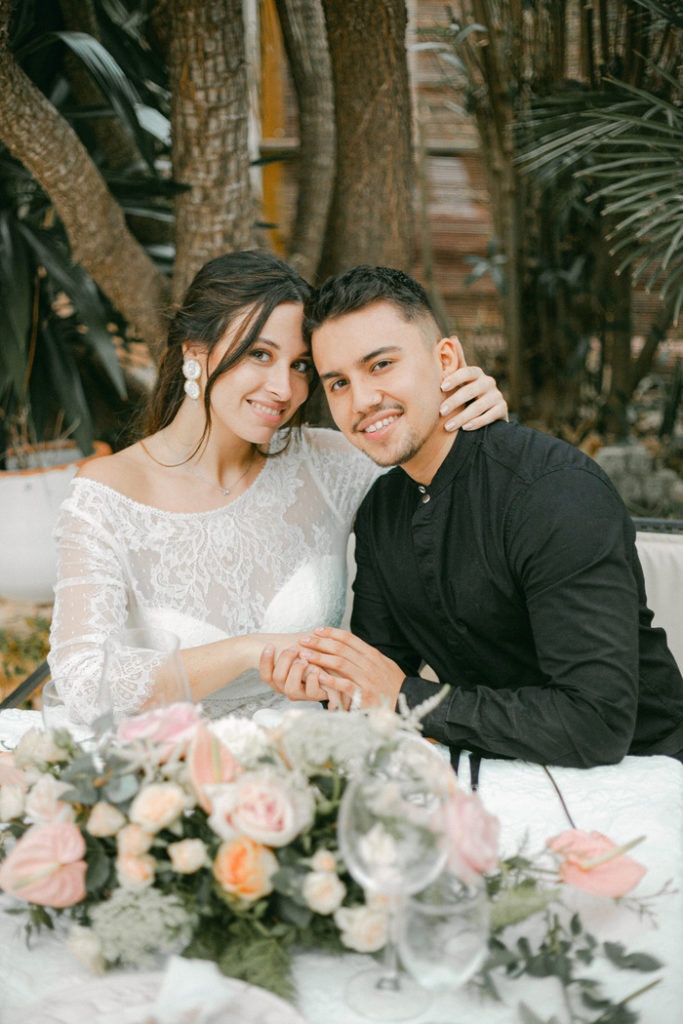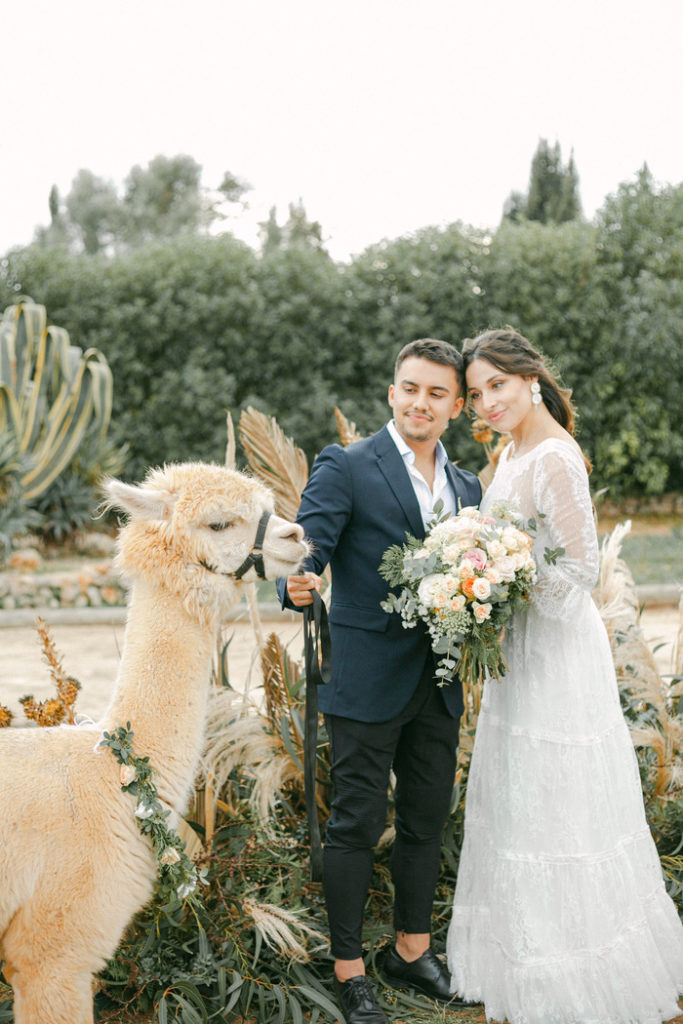 Classic and very charming flowers
The touch of colour at this wedding was in the flowers. The bride's bouquet was beautiful as it was composed of white roses, pink roses and many different types of green leaves, predominantly eucalyptus leaves, a must in any bridal bouquet.
A very funny detail is that the alpacas were made to look beautiful with wreaths of flowers and leaves on their necks!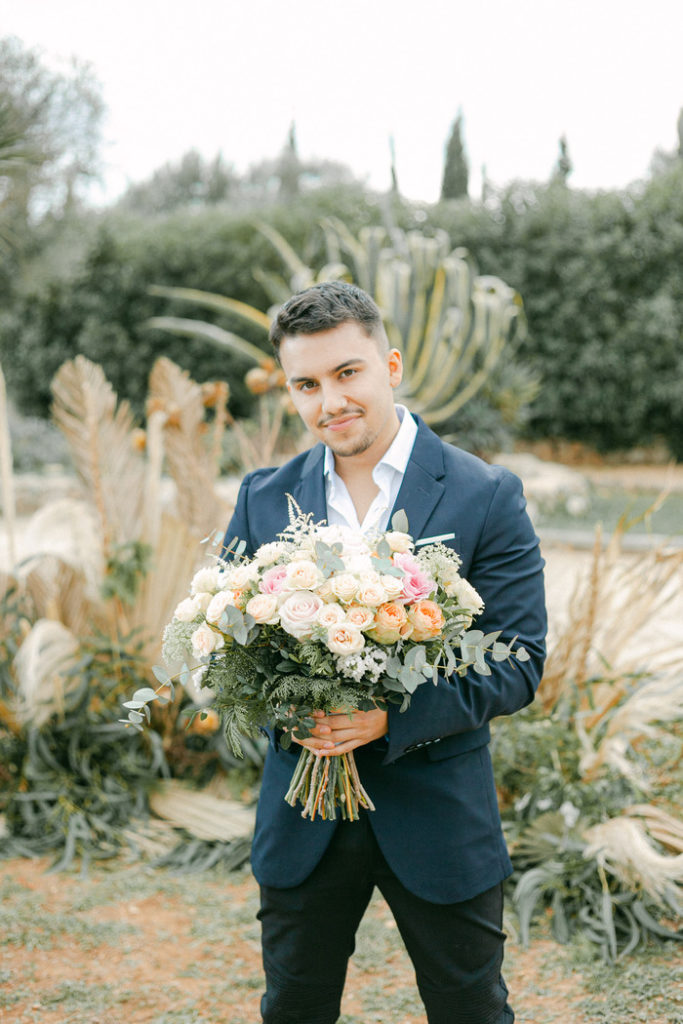 A vintage bride
With a pure white dress the bride dazzled on her big day, it was full of embroidery, lace and transparencies.
The inner part of the dress had a sweetheart neckline and on top was full of these openwork, which fell in the form of a sleeve with a slight ruffle.
The dress, which was cinched at the waist, also had a sort of lace belt and an open back.
As for the hairstyle, the bride wore one of the trends in hairstyles for long hair, which is the waterfall effect hairstyle, consisting of a half up-do with ringlets, knots and ponytails.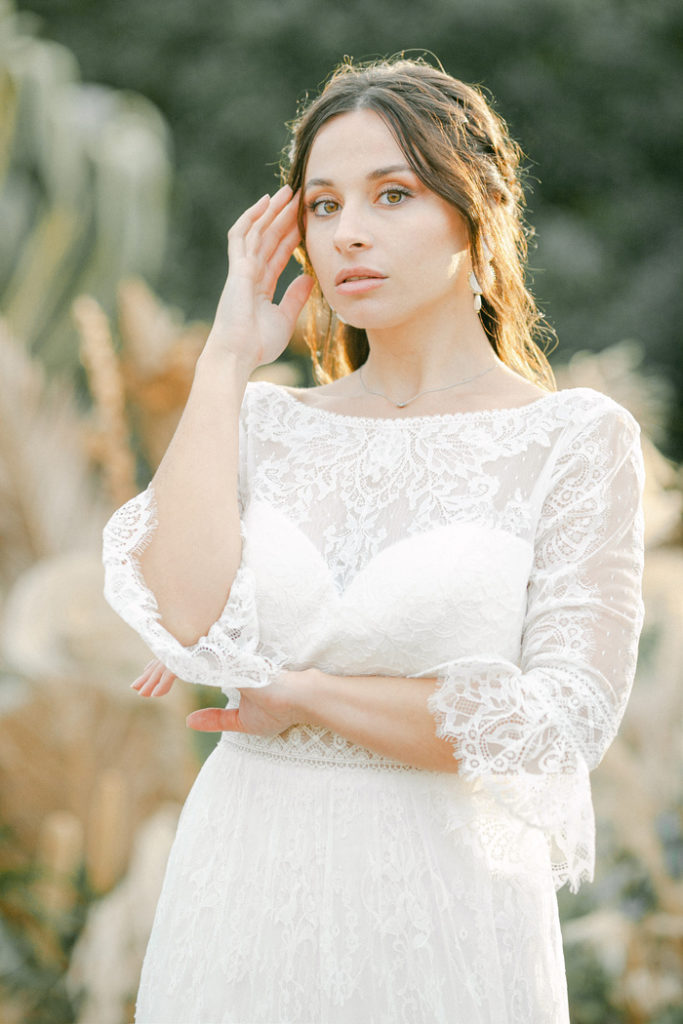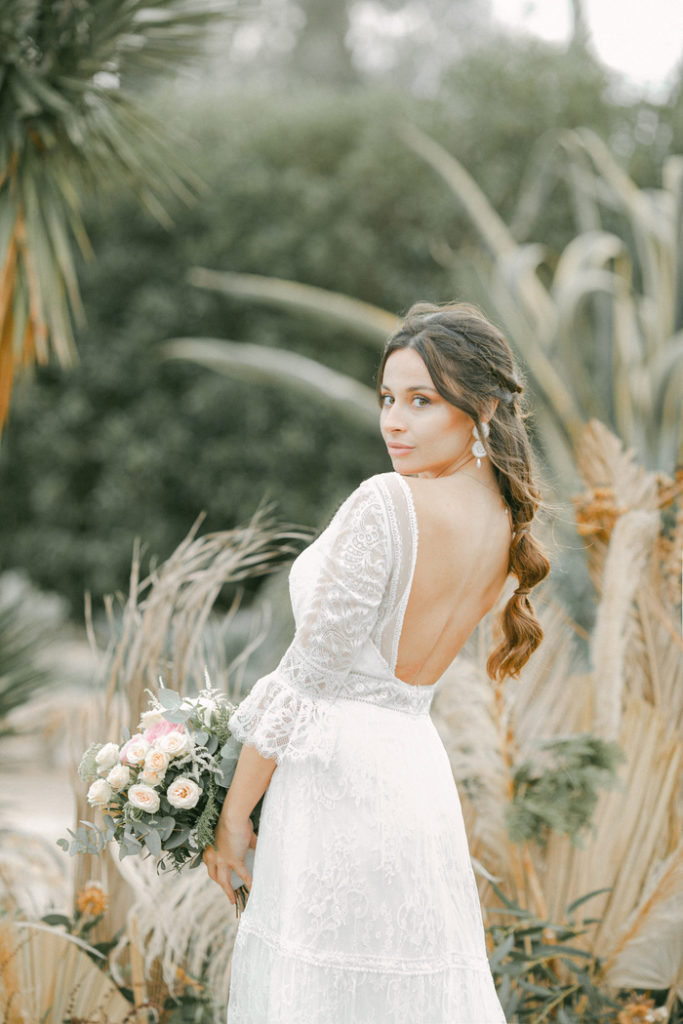 The groom, classic and casual
The groom wore an elegant black suit jacket with a white pocket flap to match his white shirt.
The informal touch was provided by the fact that he wore only his shirt without a bow tie or tie.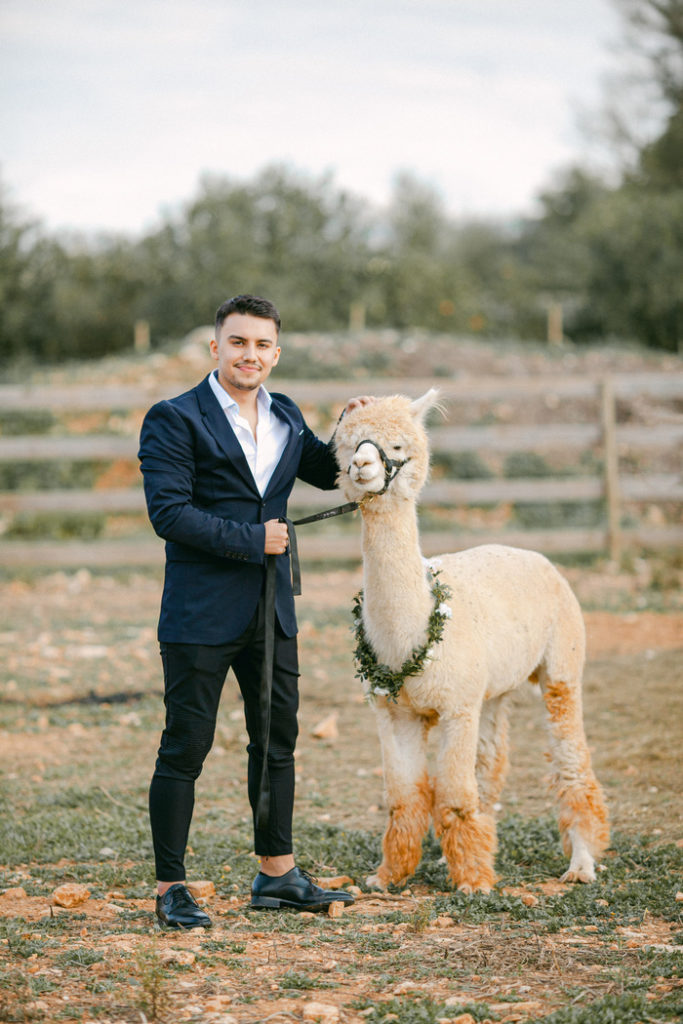 Carrying the bride's dress train, a very sweet little girl
A little girl from the family was the lucky one to be carrying the bride's dress train at this special wedding. The funny little girl was very cute in a dress similar to the bride's, as it was white with long sleeves and also had embroidery and lace.
She accessorised her outfit with pink tights and white ballet pumps.
To accessorise her hair, she wore a flower crown that adorned her beautiful red locks.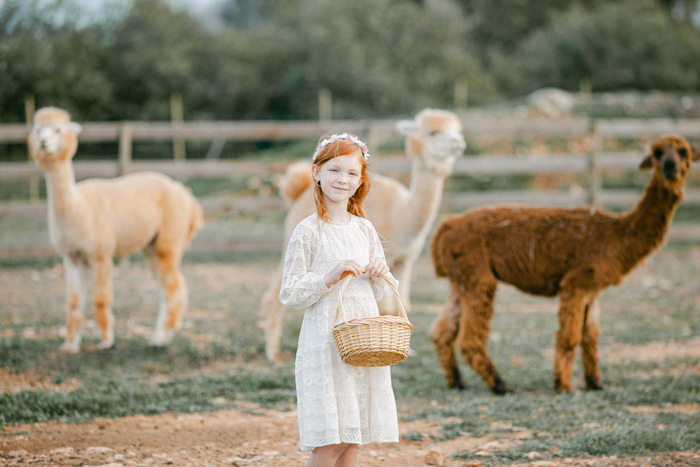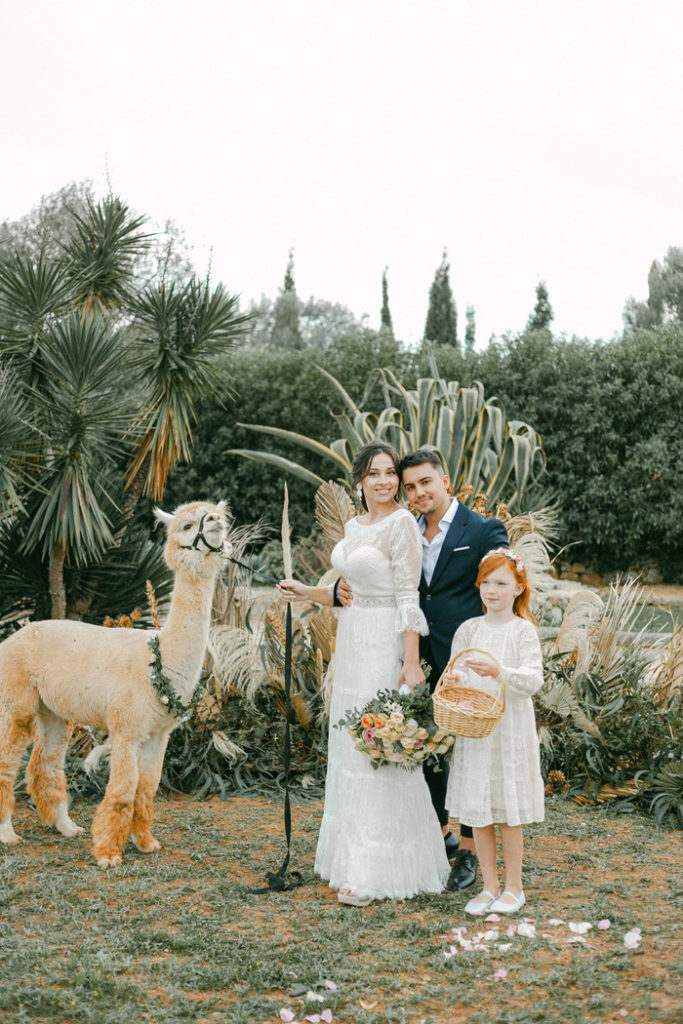 Now you get the idea of what an alpaca wedding can be like! These fun-loving animals also dress up to make your big day memorable.
Both adults and children love them! So, now you know, all you have to do is get in touch with Perfect Venue to start with the preparations for your most memorable wedding ever.
We are waiting for you!
Wedding team:
Photographer: @Tanyavasiliuk // Wedding Planner: @nataliaortizwed // Flower & Decor: @floristeriamajoris // Dress: @noviasleopalma // Makeup: @papayabycarol // Hair: @reyesamna.belleza // Bridal Headdress: @ziba_novias // Shoes: @mariettasbymb // Venue: @haciendadarmando