There are cities that enchant us and make us fall in love with their great offer of leisure, recreation and entertainment full of luxury,but if there is one that goes beyond all limits, that is Madrid.
And it is that this city has been located among the capitals that lead the luxury in the world, competing with cities such as London, Hong Kong, Dubai and Bangkok, because thanks to the luxury of Madrid and its great attraction as a destination it is now a preferred destination among elite tourists.
That is why in this article we have recapitulated different hotels, restaurants, activities and spas full of luxury so that you can enjoy these corners of Madrid while feeling most gentrified.
Are you ready? Well let's start!
Stay in remarkable hotels
You just have to open the internet to see the number of luxury hotels in Madrid, but we have already done it for you! So you can rest in the best suites.
The Escorial Campus, this space has 320 rooms, of which 203 rooms are in the Infantes Building, 81 rooms in the Victoria building and 36 in the Lanceros building, so you can disconnect and renew yourself in the purest elite style. The rooms are both double and single, but we definitely recommend the most comfortable and fully equipped suites and superior rooms.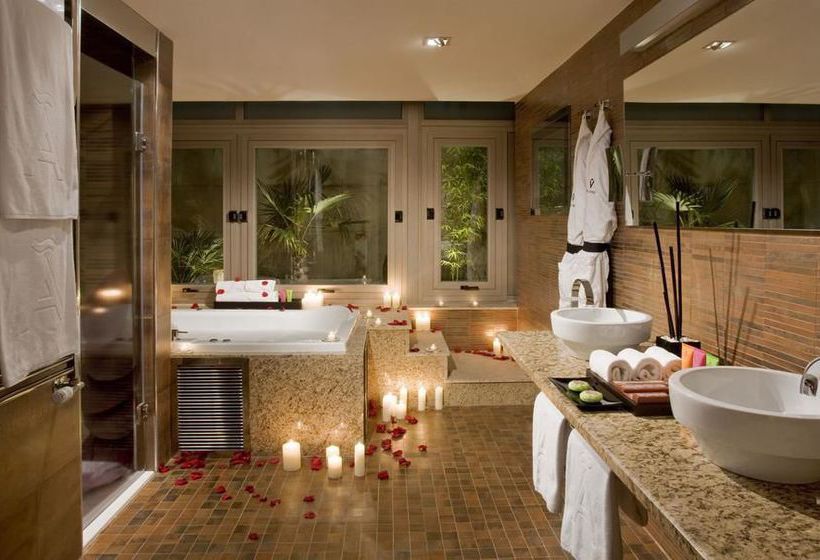 The Meliá Princesa Hotel has been remodeled to renew its traditional luxurious style with the latest decorative trends. This hotel has magnificent completely renovated rooms and suites, as well as exteriors, so they have great natural light. One of its most surprising rooms is called The Level, which is located on the 10th, 11th and 12th floors of the hotel. With the best views of the Royal Palace!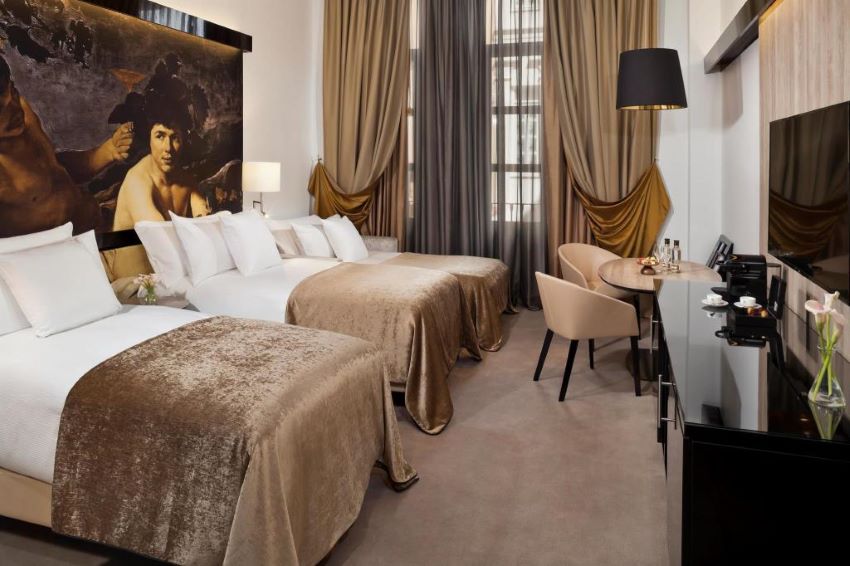 Gran Meliá Palacio de los Duques, a hotel that mixes classicism and avant-garde and has 20 Suites, 20 Red Level rooms and 140 rooms. Many of them have been specially designed for families and couples, whose decoration is inspired by Las Meninas, Velázquez's masterpiece. All rooms have the latest technology and distinguished furniture for you to enjoy a unique experience of rest in the heart of Madrid de los Austrias.
Savor the gastronomy of the luxurious restaurants
How can you step on Madrid and not do it in one of its restaurants with tasty and opulent cuisine? You will find the best chefs and the best conditioned places of the moment, for example: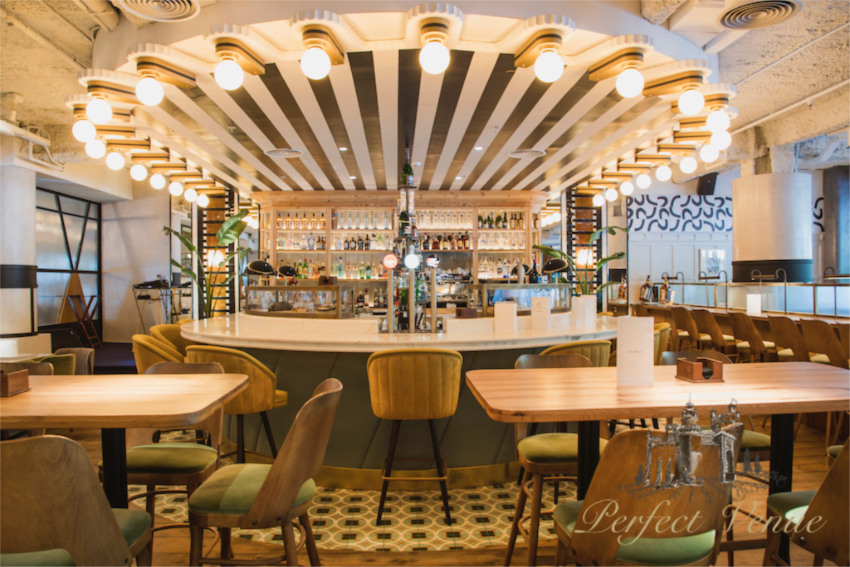 Sinsombrero, an exclusive restaurant located on the emblematic Paseo de la Castellana in Madrid with a revolutionary and elegant gastronomic proposal that is based on seasonal and quality products and whose decoration is inspired by a club from the 1920s with a modernized version. But without a doubt the small wonder of the restaurant resides in the 250 m2 garden that houses a church from 1909.
The kitchen is in charge of the prestigious chef Javier Goya, who with his dishes seeks to surprise all diners with incredible creations executed by Pedro Gallego. Meat, fish and delicious desserts among many other proposals, you will not know what to order first!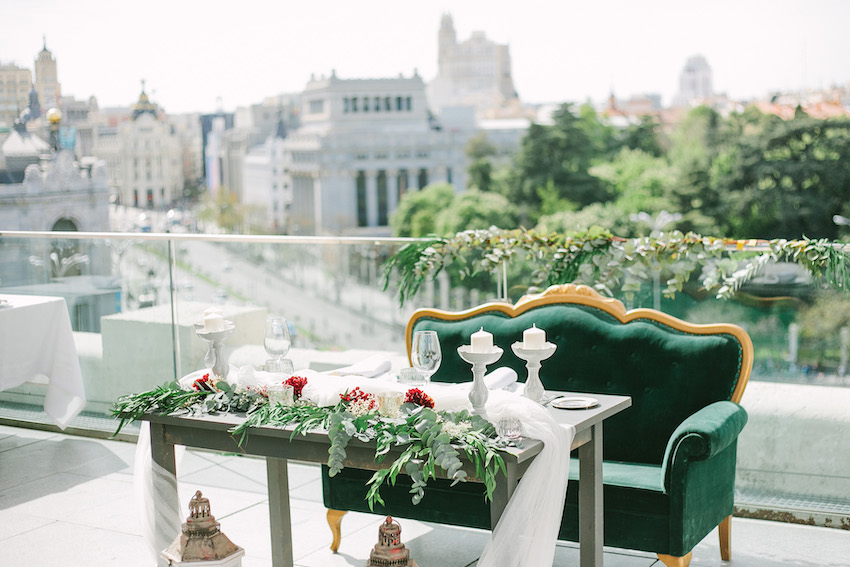 Palacio de Cibeles, the kitchen of the Palacio de Cibeles is under the command of Chef Adolfo Muñoz, who has two Repsol soles, which prepares updated traditional cuisine. This restaurant is located on the 6th floor of the Palacio de Cibeles to offer a unique gastronomic experience in a unique place.
It highlights the market fish, more than 120 references of wine and some suggestions from the chef that are already setting trends, such as the Perdiz de Toledo, two textures, two wines; the prawn, pomegranate and passion fruit carpaccio; and the zucchini flowers in tempura and manchego ratatouille. Your mouth will water!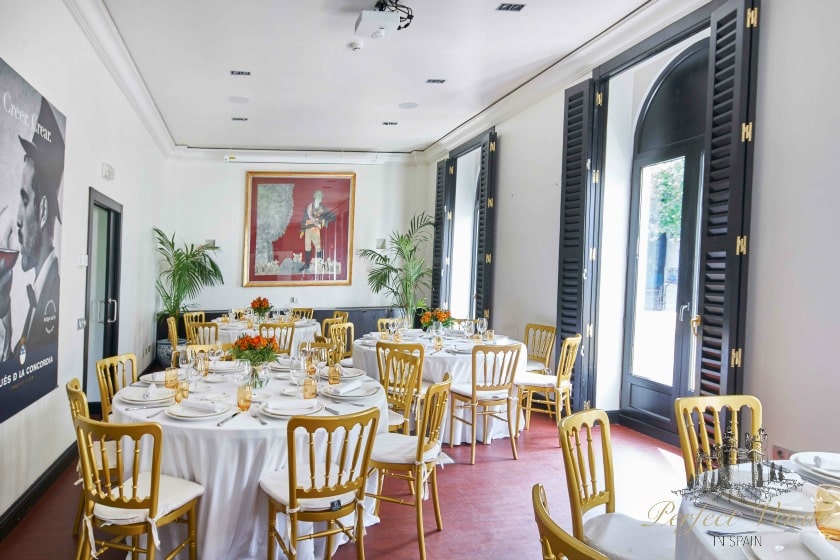 The Haciendas Club, this restaurant at the hands of Chef Juan Martínez-Alonso is located in a period mansion on the corner of Lagasca and María de Molina streets. It presents a quality gastronomy, pure and natural and with designation of origin wines that are the protagonists.
The same is true for cheeses, one of them, specifically reserve cured cheese, has been awarded internationally as 'The best reserve cured cheese in the world 2015-2016 by World Cheese Awards'.
Pamper yourself in spas in the capital
We do not conceive of living the luxury of Madrid and not going to one of our own spaces to relax, take care of yourself and pamper yourself in the capital, so… point these two out!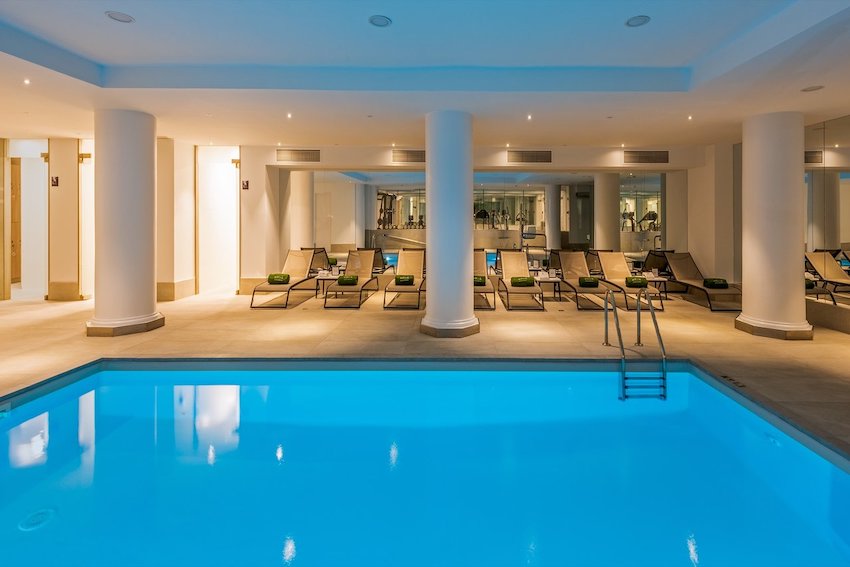 Hotel Meliá Princesa, relax in the YHI-Wellness, a space for care in the heart of Madrid, conceived for those guests who want to take care of themselves and exercise. The YHI concept is inspired by the legend of the goddess Yhi, responsible for the creation of life and light as an ancient Aboriginal legend tells us. When you enter this space, time seems to stop and the sound of the city disappears.
It has a heated pool and Jacuzzi, as well as a cabin for body and facial treatments. Its professionals work on all areas of the body, achieving physical and spiritual well-being, making each therapy an unrepeatable moment.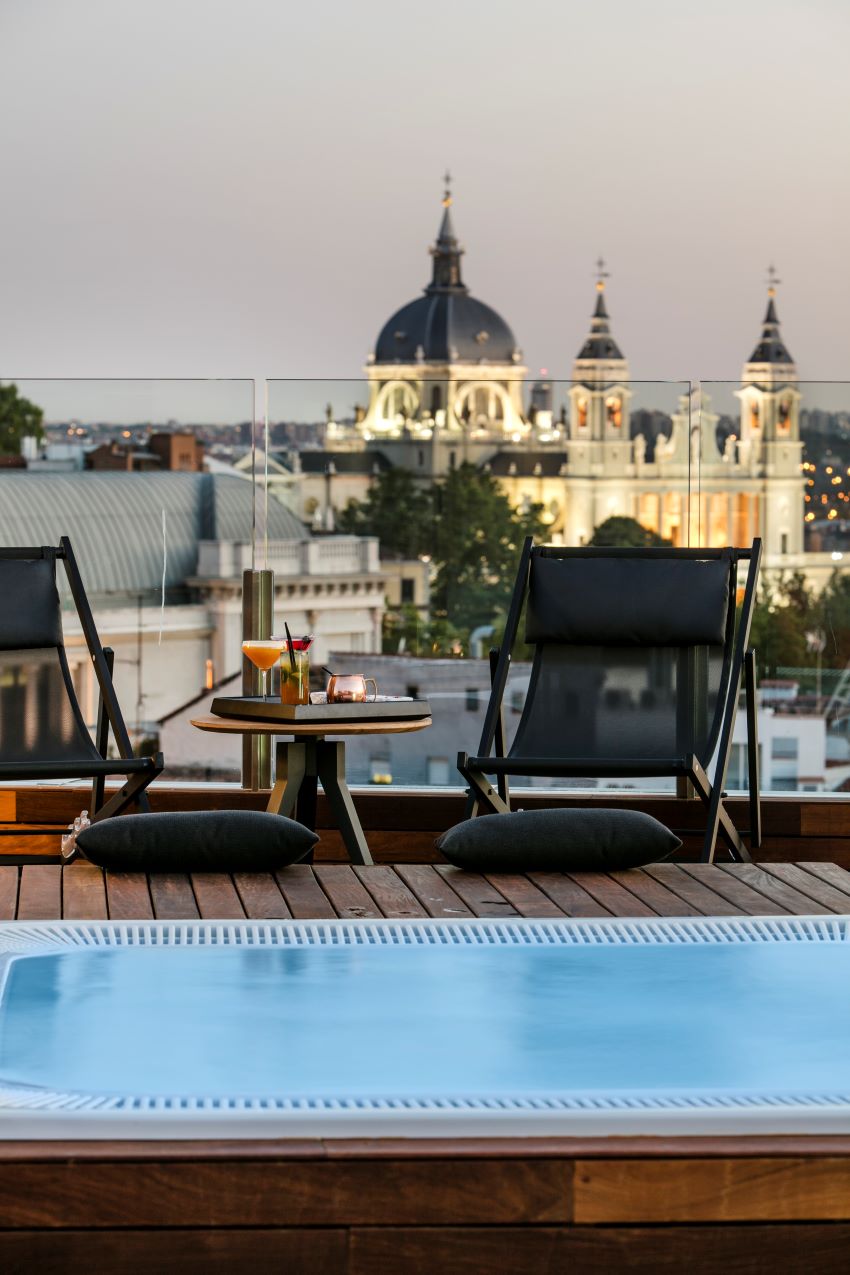 The Gran Meliá Palacio de los Duques has the Thai Room Wellness, a piece of Asia in the heart of the capital with Burmese lacquers, Chinese antiquities, Tibetan art objects and, above all, the best treatments provided by expert Thai therapists.
This space full of balance and well-being has a collection of more than fifty aromas from the most remote corners of the Asian continent that will help you relax the body, and provide a deep calm to the mind and spirit. To take care of yourself in the most luxurious atmosphere of oriental well-being.
Live a sublime experience with these activities
We cannot leave Madrid without culminating at the top of luxury with one of the most exclusive activities on offer, check these out and tell us which one you most want to do!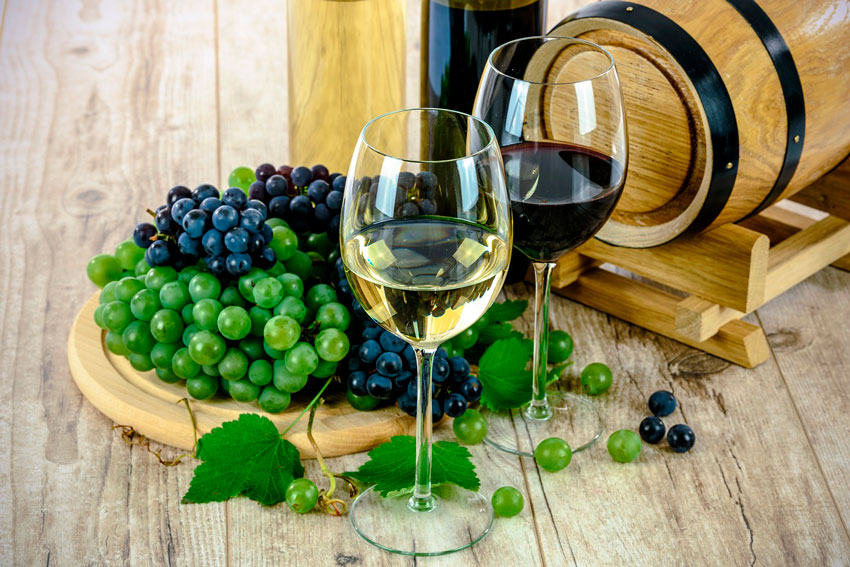 Visit to the Real Cortijo Winery, built in 1782 by Carlos III in Aranjuez, it has been declared an Artistic Historical Monument since 1983. You will visit its French garden, following the monumental stone gate of Colmenar and the underground guides of the building to Finish in the vaulted room El Lagar, where you can also taste wines and a cheese appetizer together with an expert winemaker in the art of tasting.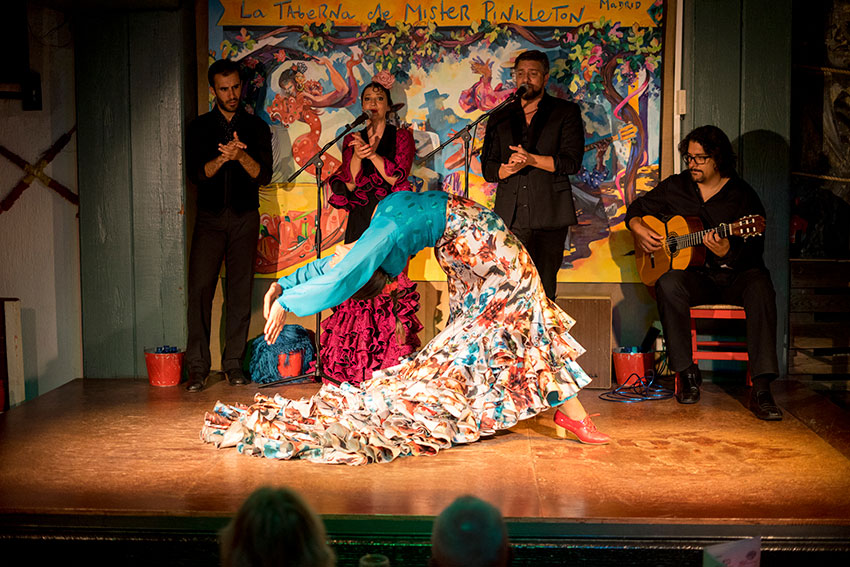 Flamenco show in the Corral de la Morería or in La Taberna de Mister Pinkleton, nothing more typical Spanish than a show in a tablao flamenco! One of the most recognized spaces to carry out this discipline, which has welcomed renowned artists such as Paco de Lucía, Diego El Cigala, Isabel Pantoja or Antonio Gades, with the Corral de la Morería included in the New York Times book " 1,000 places to see before dying. " A tasting menu is also offered at these shows.
Boat trip on the Tagus River over "El Curiosity", also called "El Buque Aranjuez I", located in Aranjuez, it is allowed to celebrate a very special romantic evening with exclusive dinner for two and a romantic walk along the river, you will have an hour and a half the boat for you alone and you will learn the history of the Mutiny of Aranjuez!
Yes, Madrid is experiencing another one of its golden times in which luxury and exclusivity mix with tradition. More and more brands and companies are treading hard to establish themselves in the capital and offer a quality service where ostentation and opulence prevail.
And since we know that you don't want to miss any corner of Madrid, at Perfect Venue we prepare everything for you so you only have to let yourself go.