The wedding shoes are extremely important for your day, as they support all our weight throughout the day, accompanying us to the altar, greeting all our guests, dancing for hours…
It's true that weddings have changed, and that the trends leave us more and more speechless every year, just like the bridal shoe trends for 2022 are going to do the same with you!
We're leaving tradition and classic bridal shoes aside, and choosing modern, comfortable and extravagance options.
Here right now we will tell you what shoes the brides of 2022 will be wearing!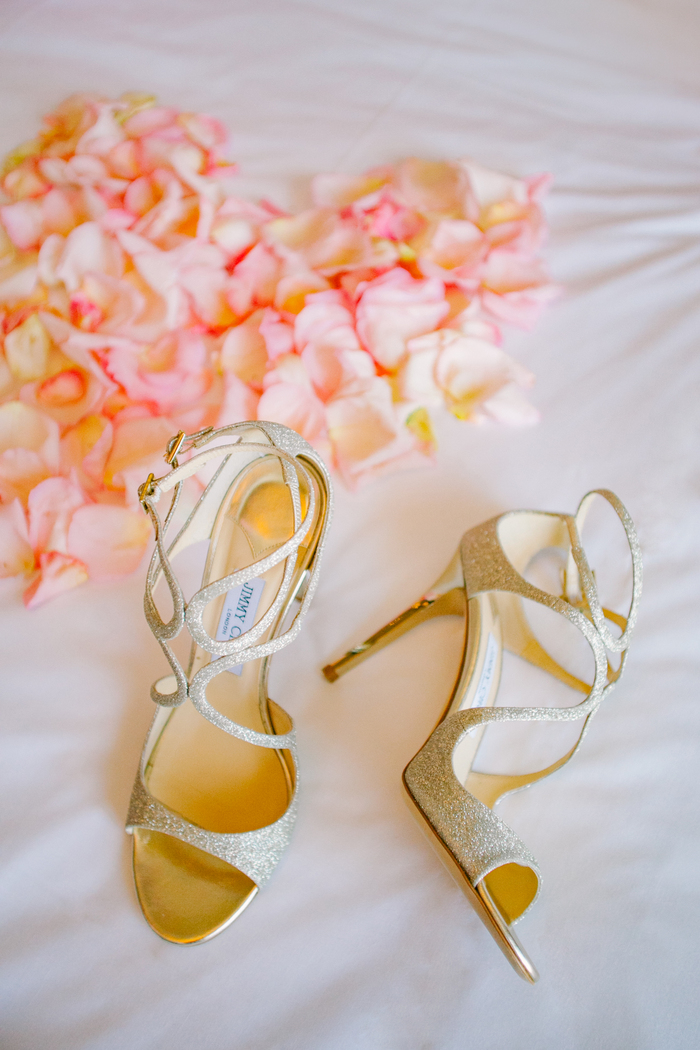 Yes, it's converse
Yes, that's it. There are more brides, also couples, who prefer to put on this brand on their wedding day, because it's so comfortable and suits everything. 
No more feet full of scuff marks, pain, and blisters!
Although, it should be noted that on many occasions brides decide to say "I do" in high-heeled shoes, and then change it to converse, so they can rest their feet and dance all night without pain.
Ballerinas
This shoe that started out dressing the feet of the youngest girls, is now making a niche for brides, who decide to get married with a pair of ballerinas. 
That's another option for classic brides who want to be comfortable and at the same time exude style and personality. That's a favourite shoe of the most classic and romantic brides.
Slippers
This masculine footwear now adapts to women's feet. As well as being extremely comfortable, they are also stylish and never go out of fashion.
You can choose them in velvet, with leather soles, suede, leather… many brands even allow you to personalise them with symbolic embroidery for couples! The initials of the bride and groom, a characteristic symbol…
It will become a must-have!
Boots or ankle boots
Whether they are cowboy boots or geometric ankle boots, with jewels, glitter, metallic, or even animal print, any of these options are great!
This footwear will leave everyone speechless, giving a modern, groundbreaking, alternative, and transgressive touch.  What's more, the best thing is that you can reuse these shoes for any dinner with friends, with your partner or even on winter evenings.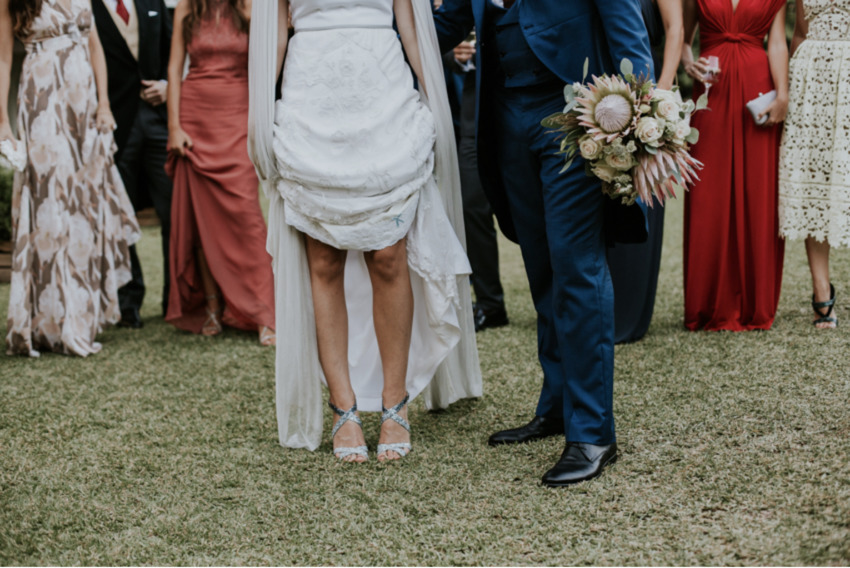 Medium heels
If you are a bride who wants to be comfortable and elegant, but without giving up heels, your best option is a medium heel. It is a shoe to enjoy without having to worry about foot pain.
And without giving up fashion, radiant and elegant style! 
Any type of sneakers
We've already mentioned converse, but this type of trainer isn't the only one that will flood altars and banquets. More and more designers are opting for sneakers for brides in their bridal collections.
You can opt for studs, leather, suede… Combine it as you like! And feel like Julia Roberts in Runaway Bride. 
Coloured shoes
Goodbye to white! Yes, there are more and more brides fleeing from the total white look and adding some colour to their outfit through accessories, complements, etc. So, shoes too!
An original and cheerful option for bohemian, classic, daring, country, modern and rural brides, for everyone! The best thing is that the possibilities are endless.
Transparent stilettos
Yes, you've probably seen them among countless celebrities, because transparent shoes are here to stay!
This peculiar footwear has taken over the looks of classic, flashy, daring brides… everyone! They are revolutionising the bridal world and more and more brides are daring to wear them on their big day.
Shoes with lace
We love lace wedding dresses! Do you know that now wedding shoes also can include lace? As you read it, in 2022, if you are a lace lover, you will be able to show off your feet with lace. This elegant and sophisticated option is for you!
It should be noted that bridal shoes have always been one of those accessories that are only worn on the wedding day, so in 2022, these shoes will be reused so that brides can continue to wear them every day and give them a life after the wedding.
Our advice is that, whatever shoes you choose, you can wear them again!
And if you need our help to find your wedding shoes, Perfect Venue will be happy to do it with you and find the best ones, as well as give you advice about manicure trends are for weddings in 2022, the wedding dress for next year that will set the trend, and even give you some travel recommendations for your honeymoon in 2022.