You have always dreamed of getting married in a place full of magic and simplicity or a hundred-year old space full of history? If the answer is yes, La Cartuja de Ara Christi, one of the most exclusive and solicited spaces of the Valencian community is the ideal option to exchange your "Yes, I do"s. 
This incredible monastery built in the seventeenth century and declared Property of Cultural Interest features a great number of both indoor and outdoor spaces as well as a unique landscape full of nature perfectly ideal for weddings with a great number of guests. If you are organizing your wedding and you still haven't found the perfect place to celebrate it, here are some reasons why you should get married in La Cartuja de Ara Christi. Let's begin!
1. History
La Cartuja de Ara Christi is a venue full of history. It was built in 1585 by the architect Fray Antonio Ortiz, under the protection of the Roig family of Valencia. Little by little, it turned into a majestic Carthusian monastery. In its inside, you can find the church, the cells, a big cloister and two smaller ones, a chapter room and refectory. Definitely a space of great historical and architectural value!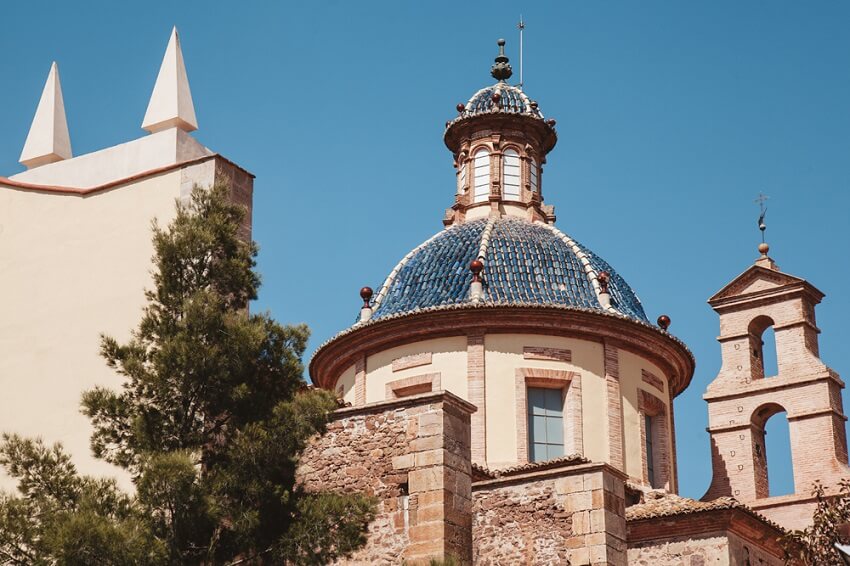 2. Spectacular landscapes
The venue is located in a natural and very calm environment, completely restored and with a modern design, in full respect of the historical roots of the monastery it used to be. Its surrounding landscape provides peace and harmony, quintessential feelings for such a special day. 
3. Variety of spaces
The country house offers many different spaces, both indoor and outdoor, as well as providing all types of services for the wedding. Its impressive outdoor gardens are ideal to celebrate huge open-air events and its inside church is also the perfect place for a religious union.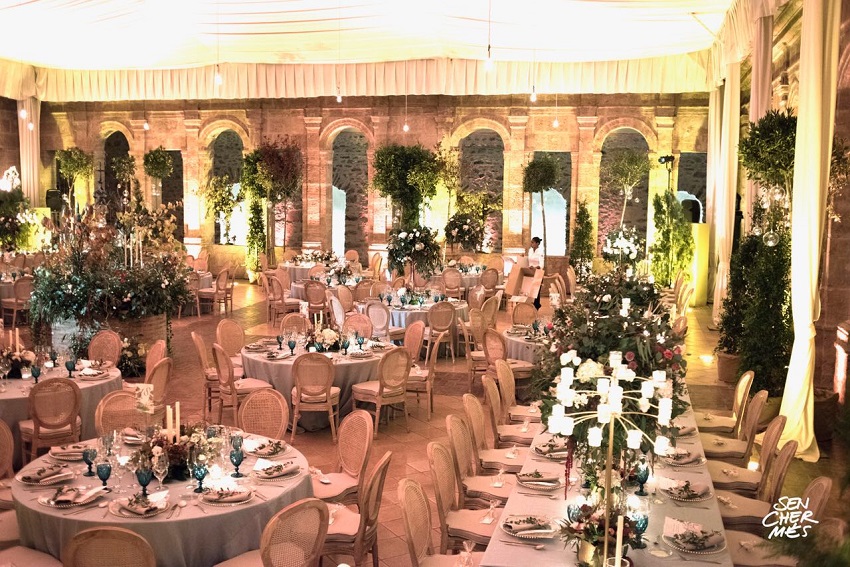 4. Good communication
One of the couple's main preoccupations whilst choosing a space to celebrate their wedding is its location. Very often, the hotels and spaces where the reception takes place are far away from the main cities, and this is a great problem for the guests. La Cartuja de Ara Christi is just a couple of kilometers away from the center of Valencia, and its easy access will leave your guests with no excuse not to attend your wedding. 
5. Professional team
La Cartuja de Ara Christi relies on a professional team which provides the clients with great quality treatment and excellent services. Gourmet Catering & Espacios, the company responsible for taking care of it, will make sure that every detail lives up to the couple's expectations so that they can enjoy their special day without any worries, in addition to offering its own catering and services to help out on your wedding. 
6. Experience
When a couple organizes their wedding, one of the things they value most when looking for vendors or for a venue is their experience. Experience is very important in the wedding sector, and surrounding yourself with people who already know the stress created by the organization process of a wedding and who benefit from a wide range of contacts in the vending sector is essential. But you won't have to worry about this: Gourmet Catering & Espacios has more than 42 years of experience managing some of the most exclusive and most emblematic venues in Spain, among which La Cartuja de Ara Christi.  
7. Personalized catering
Gourmet Catering & Espacios works to get to the best result, always adapting to the necessities of its clients. Passionates and innovators succeed in surprising them with gastronomical creations of a great quality, as they understand that the food is a process in constant evolution where basic and new coexist.
8. Accomodation
The wedding is coming to an end, and now what? Where are all your guests going to sleep? How are you going to move all of them to their respective hotels? At La Cartuja de Ara Christi, you won't have to worry about this. Amongst its installations, the venue has at its disposal the famous former Casa del Prior, with rooms and all the necessary services to accommodate the couple and their guests as close to the wedding celebration place as possible. 
Have we convinced you? Like you were able to see, getting married in La Cartuja de Ara Christi are just advantages that rhyme with a successful wedding. If you need help with the organization and preparation of your wedding, don't hesitate to contact us at info@perfectvenue.es. We will be more than happy to help you in the search for venues and vendors!