Spain is the third most popular tourist destination in the world for MICE tourism, until now a little known and exploited sector. At present, MICE is the name given to tourism which focuses on meetings and working conferences planned well in advance. There are countless reasons to organise congresses or meetings in Spain, and not all of them are related to the wonderful climate of the country.
One of the strong points of MICE tourism in Spain is the large number of attractive spaces available for any type of congress or corporate event of all sizes. Among the most famous are the Palacio de Congresos y Exposiciones, known as IFEMA de Madrid, the Palacio de Congresos del CCIB de Barcelona or the Centro BEC de Bilbao, among others.
Secondly, Spain has a strong circuit of hotels and alternative accommodation for this type of tourism. Hotels offer more and more modern and high quality spaces to organize any type of professional event for the MICE industry in Spain. Another strong point is accessibility, as it is a country well connected with train routes, airplanes and roads.  For all these reasons, here at Perfect Venue we will show you some of the best places to do MICE tourism in Spain together with people from your sector.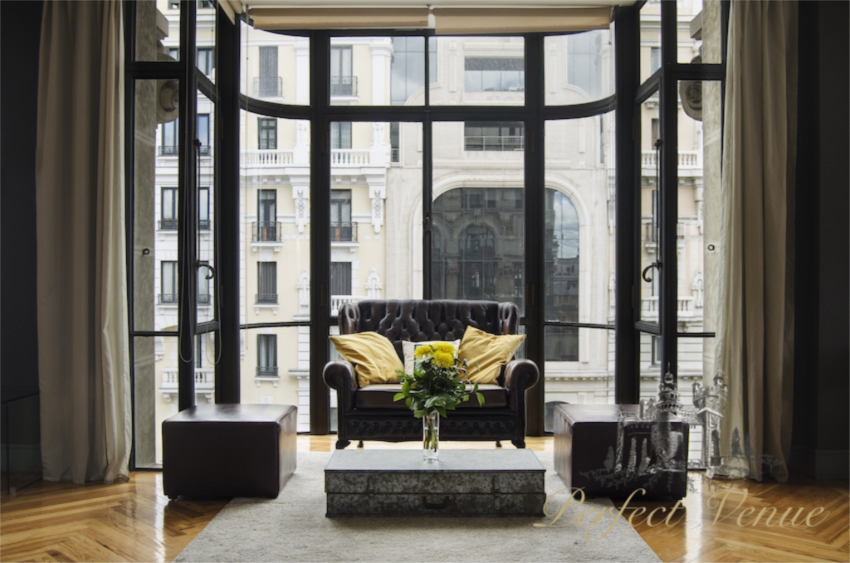 Located on the fifth floor of the well-known Matesanz Building, at Gran Vía, this multidisciplinary space is open to both companies and individuals who wish to organise some type of exclusive event. It is a perfect space for press conferences, exhibitions, training sessions or showrooms.
It has 300 m2 of open space with spectacular views of the centre of Madrid, thanks to its impressive windows and its magnificent location. In addition to designer furniture, with a wide variety of suppliers and a large audiovisual equipment with everything you need.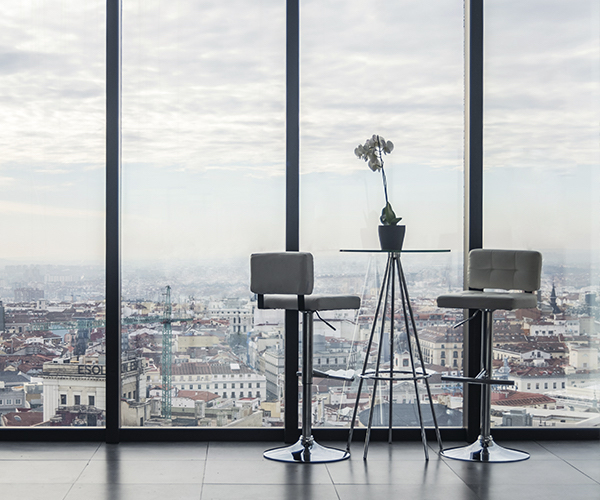 Located at number 30 of the famous Gran Via in Madrid, this spectacular space is for the organization of corporate events by different companies. The place comprises 180 m2 divided into two floors and an impressive terrace.
It is specifically located on the fourteenth floor of the building, so it has incredible windows that go from the floor to the ceiling, thus offering a spectacular view of the city. In addition, it has an audiovisual equipment with all the necessities for any event.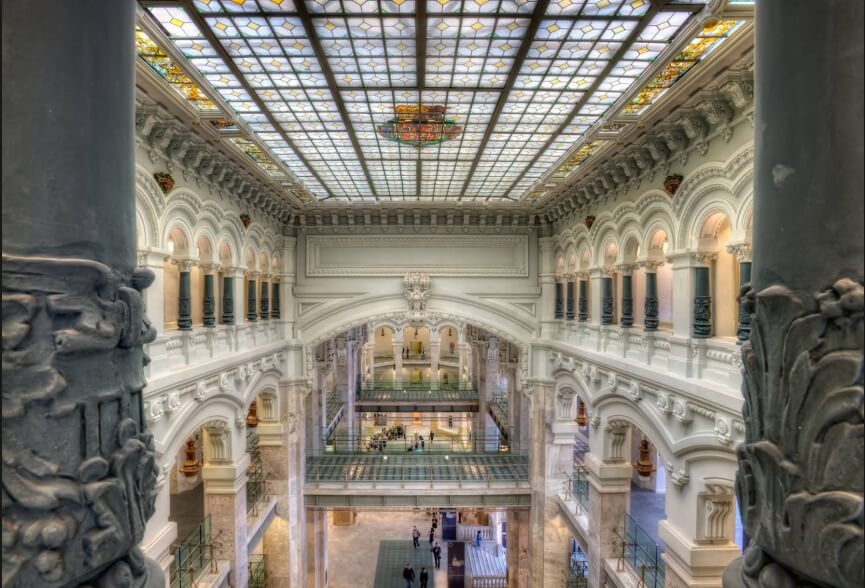 The Palacio de Cibeles, built in 1909, is one of the most important buildings in Madrid. It has an avant-garde design and is undoubtedly a perfect place for this type of tourism. It has conference and corporate rooms inside, in addition to an impressive terrace with spectacular views of the center of Madrid ideal to end the day in the company of your colleagues.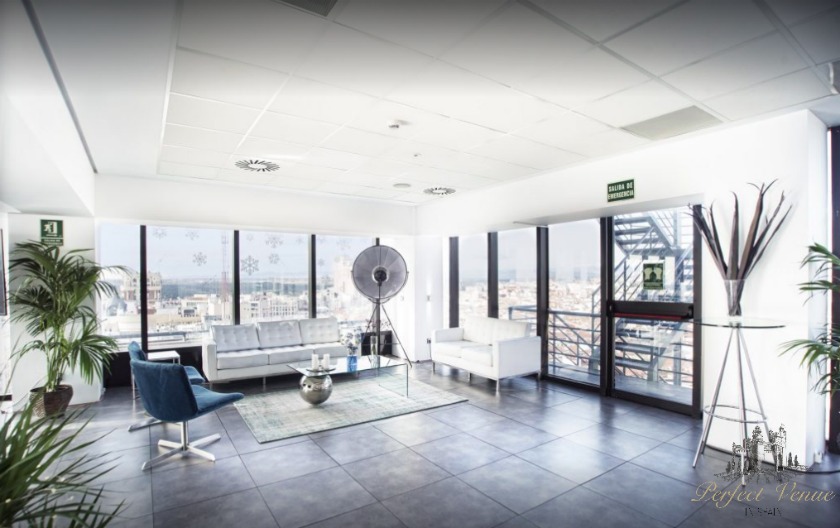 This space is also located in the famous Gran Vía in Madrid. It is a place for those who are looking for the most exclusive space. It is 13 floors high and has spectacular windows from which to contemplate 360º views of practically the entire city of Madrid.
With a semi-rectangular floor plan of 160 m2 and a diaphanous design, its architecture is based on the High-Tech movement predominant in the 1970s.
La Real Fábrica de Tapices is one of the most emblematic buildings in Madrid. It is located in the heart of the capital and has been declared an Asset of Cultural Interest for its impressive neo-Mudejar style.  It has all the necessary comforts to celebrate any event in its interior. It has five picturesque rooms and a beautiful garden completely renovated inside the Factory. One of its main rooms, and the most focused on MICE events, is the Teniers; a diaphanous space with a large surface area for large events.
If you need to know more about MICE tourism, don't hesitate to write us at info@perfectvenue.es or look at our directory with all our most exclusive spaces.