Organising a company dinner is not an easy task like many people think. It requires time and patience to be able to choose the right venue where co-workers will meet in a different environment. First, you must take command and indicate a date in which the largest possible number of workers can go, take note of the preferences of each one regarding the menu and the dishes, and finally … begin to investigate the most appropriate restaurants and spaces and which best suits the tastes of all attendees.
It is for this reason that Perfect Venue has decided to make your life easier and made a proposal that will not disappoint you…Celebrate your company dinner in Barcelona, specifically at the Mirabé Restaurant! Unbeatable location, spectacular views and a range of culinary possibilities. You don't believe us? We give you 8 reasons why this space is perfect for this type of event.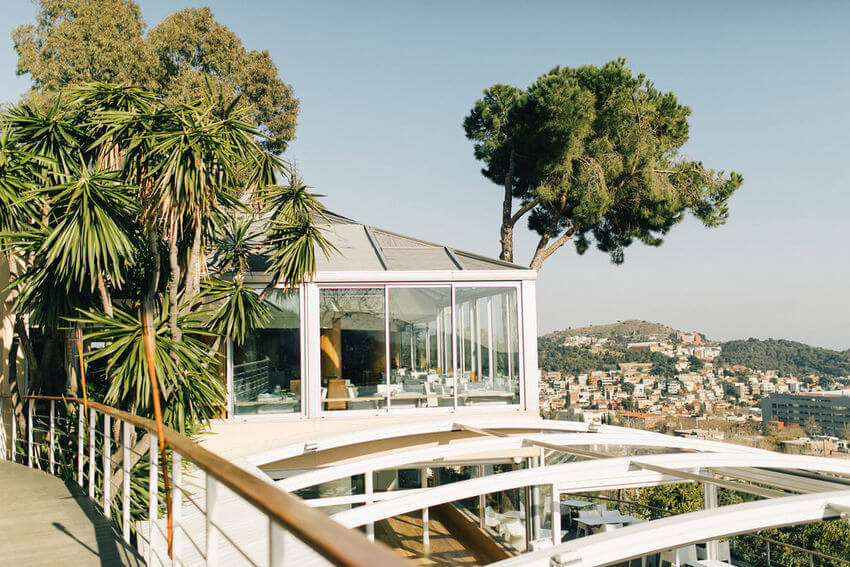 Unbeatable location
Mirabé has a privileged location. It is situated in the beautiful neighborhood of Sant Gervasi, on a splendid balcony that will not leave anyone indifferent. It is in the heart of the city and can easily be accessed without any problem.
Amazing views
Being located at the end of the famous Tibidabo Avenue in high places, where the Tramvia Blau takes you, you are able to enjoy spectacular views. For many people, these are the best views in Barcelona. Is there a better plan than having dinner with the city at your feet?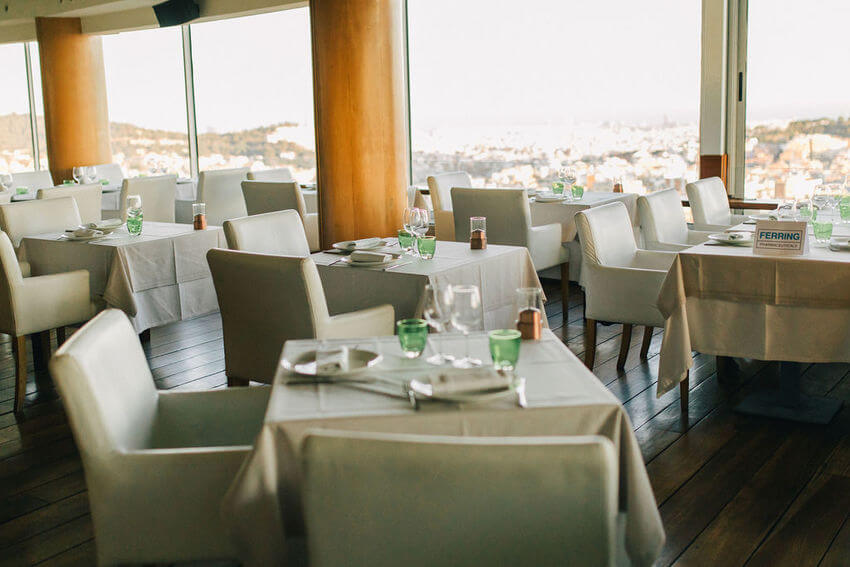 Large variety of rooms
Unlike other restaurants who only have a single room, Mirabé has a large variety of rooms, both inside and outside, so you can choose where you would prefer to have your company dinner.
On the first floor, there is the first room with beautiful designs and large windows with a capacity for 140 people. On the ground floor, you can enjoy a beautiful garden with an illumination of the city and a capacity for 130 people. Finally, its spectacular terrace, with a beautiful pond, great variety of vegetation and the possibility of installing a tent; a perfect place for late cocktails, with a capacity of 300 people.
Many services
In addition to its incredible cuisine, the restaurant Mirabé has a large variety of services so that everything is to suit the client and you can enjoy your business dinner in Barcelona to the fullest. Among them are: DJ, photographers, sound and lighting technicians, wardrobes and even rental of audiovisual equipment if necessary.
Original and creative dishes
At Mirabé they favor original and creative dishes. All of them are elaborated with the best quality products and fusing the market cuisine with the author's cuisine. The restaurant also provides the option of making personalized menu for groups, an ideal proposal for events or work dinners.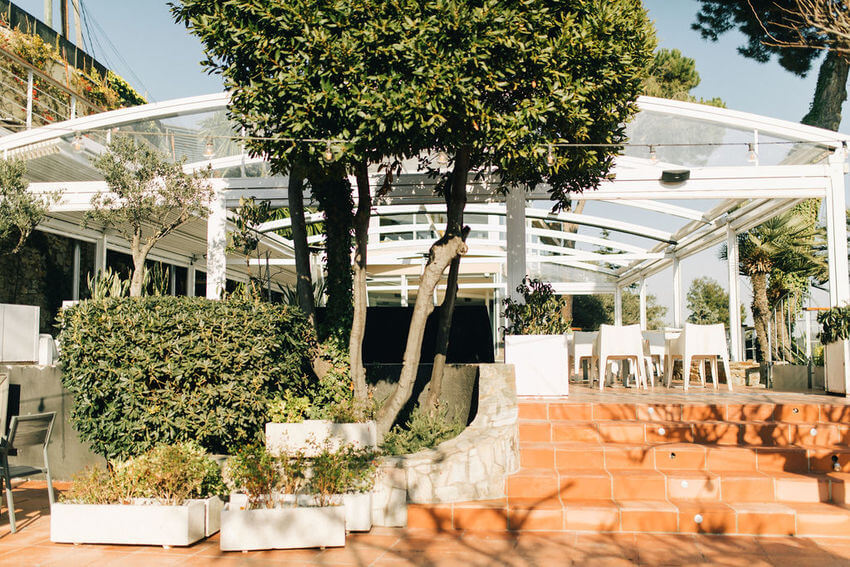 Prestigious Chef
All of the restaurant's dishes go through the prestigious chef Joaquín Reig, where he experiments with gastronomy and mixes in his menus both traditional cuisine and design. Quite an experience for the palate!
After-party
At Mirabé, you do not necessarily have to only celebrate a company dinner, you can also have a party after. In addition, it has an extensive cocktail list ideal to liven up and enjoy the night with all your co-workers.
Has our proposition convinced you ? If you want to know more about restaurants or ideal venues for a company dinner in Barcelona, do not hesitate to visit our website where you will find the most exclusive places.