When carrying out any audiovisual project, the area in which the shooting takes place is essential. In order to do this, a very detailed search must be made for different places to be able to choose from later, that best adapt to the characteristics needed for the recording.
If you are embarking on a project of this kind and you are desperately looking for places to record a scene in Madrid, here are several ideas. At Perfect Venue we have compiled a list of places that can help if you are immersed in any type of recording: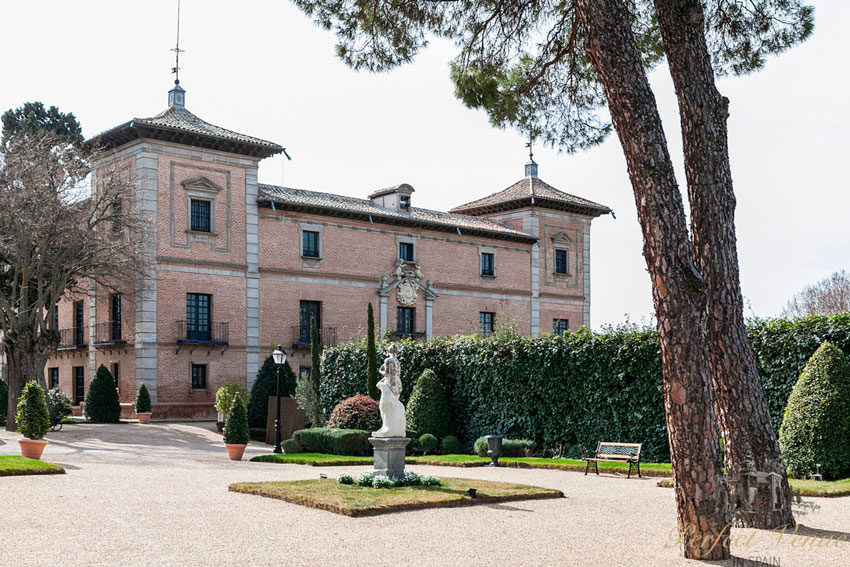 This Palace is located in San Fernando de Henares, only 25 km from the center of the capital. The building is more than 2,000m² and has several gardens with capacity for more than 1,000 people, so it is the perfect place for recordings in which you want to host a large number of people.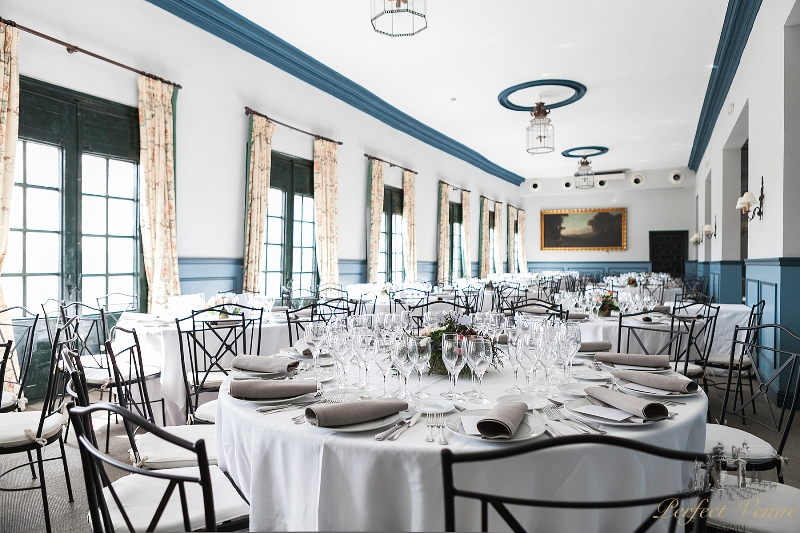 Initially, during the 11th and 12th centuries, the Aldovea Palace was a Medieval castle that was used as a fortress. A feature that makes this building an ideal space for war or military shootings.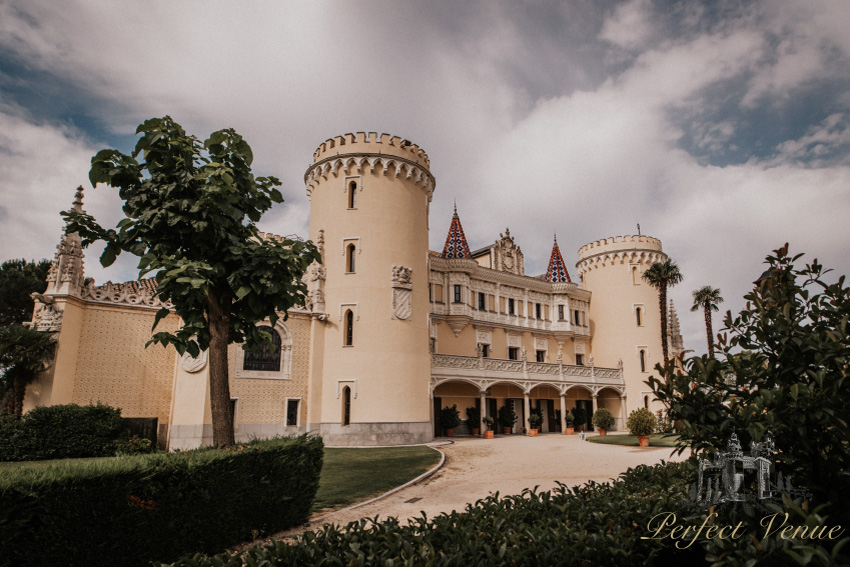 This castle, built between the 17th and 18th centuries, with four crenellated towers in each corner and an ornamental facade, located very close to Madrid, could also be a great idea.
The Castle of Viñuelas is located in the protected natural area of Soto de Viñuelas and has two great settings: The Pavilion of Fuente Tena and El Pavilion of Caza. The second one stands out for its rustic style, while the first one has unbeatable lighting, a greenhouse and an auditorium for more than 200 people.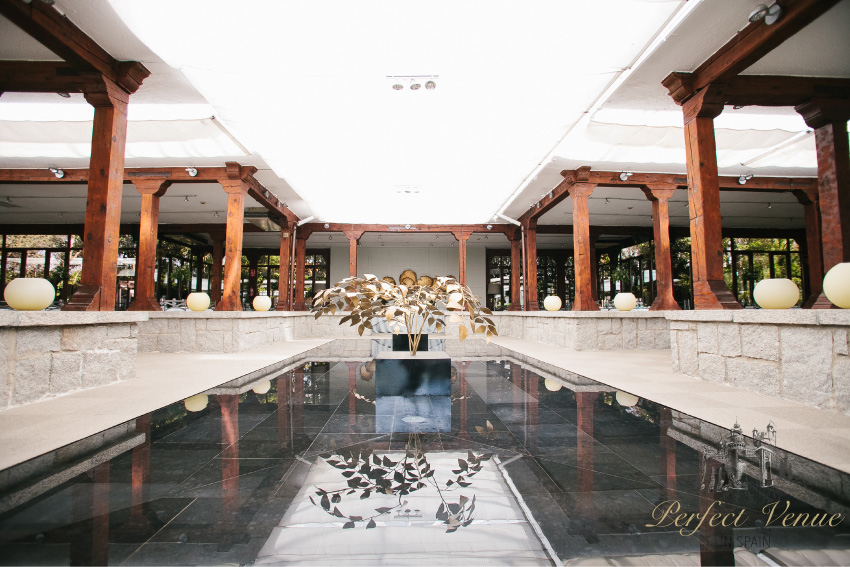 La Quinta de Illescas is in a great location, since it is located 30 km from Madrid but also only 37 km from Toledo. The spaces within this farm have a romantic and modern touch and in addition, they have large gardens with fountains and all kinds of vegetation.
La Quinta de Illescas is a perfect place for any recording, since it has different indoor and outdoor spaces for any kind of shooting.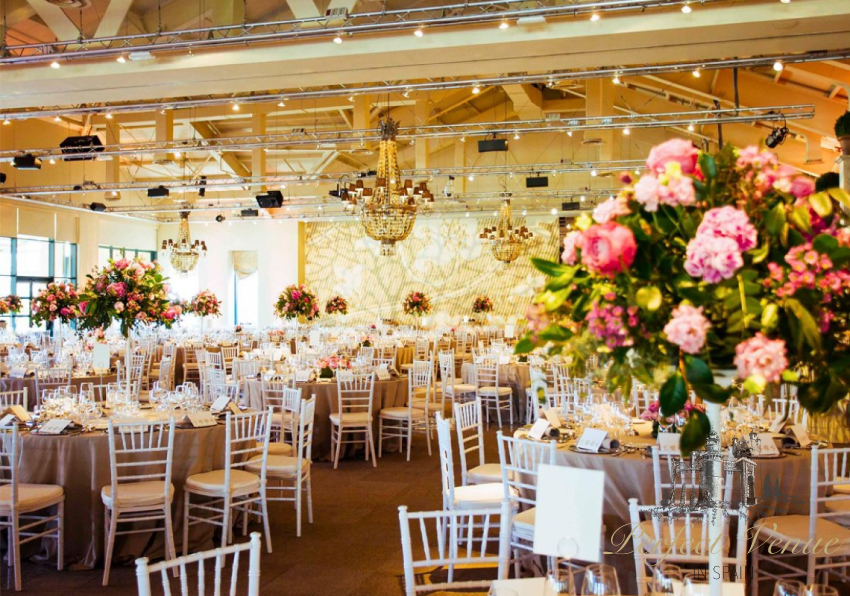 Quinta de Jarama is perfect for any type of shooting in the capital because of its proximity to it, since it is only 30 minutes from the centre of Madrid. It is a completely exclusive venue with spaces outside surrounded by gardens and trees, as well as huge rooms inside.
The venue is spacious and large, and has a beautiful glass pavilion surrounded by all types of vegetation. This space has a capacity for 900 guests, therefore you can have a large scale shooting there.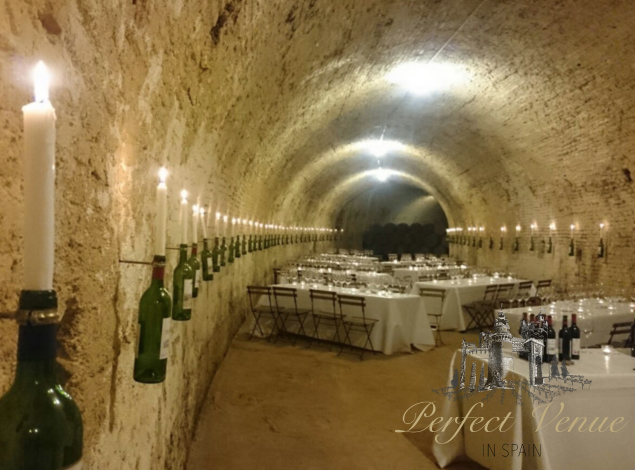 Real Cortijo Winery is in Aranjuez, in a film surroundings. It was named a Historic Artistic Monument and it's divided up into various spaces, each one of them can be used for a different type of filming. Such as, the Lagar, with two large capacity halls, or an underground gallery with French-style gardens.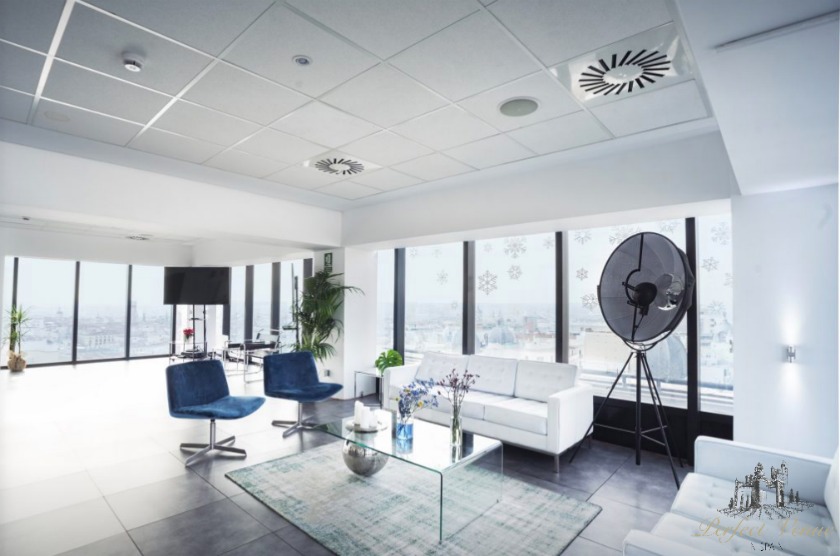 Gran Via is one of the most emblematic places in Madrid, and one of the most sought-after for a shooting. It has 13 floors and has spectacular 360º views of Madrid. The top floor has incredible huge windows and glass that surrounds the whole space and shows a stupendous perspective of the place.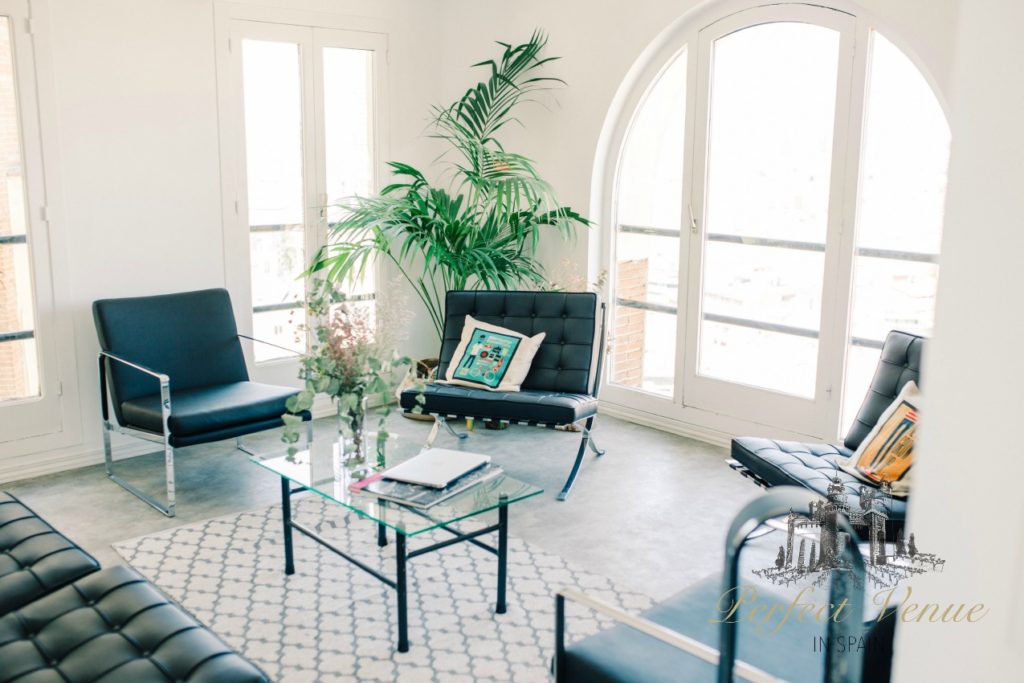 It is one of the most versatile spaces for filming in Madrid. It is located right in the heart of the capital, in the famous tower of Palacio de Prensa, a peculiar building built in the 30s and it has been the setting for some of the most legendary films in Spanish cinema.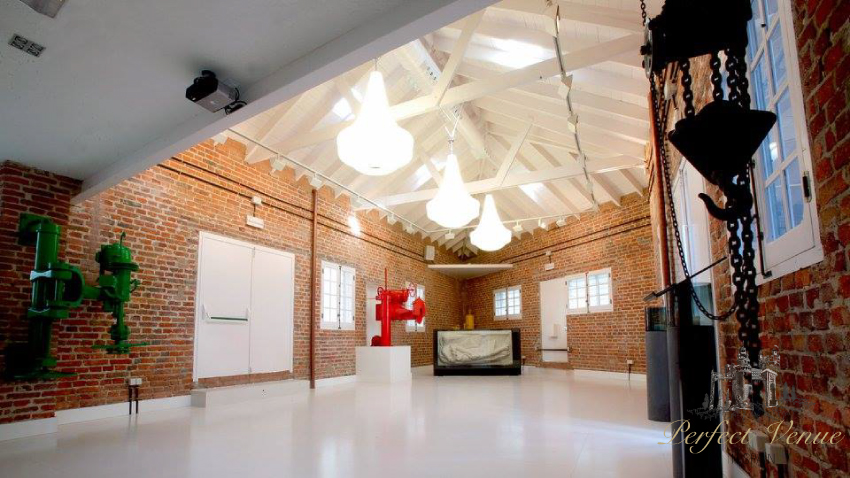 Daroca 15 is an old sculpture workshop and thanks to its peculiar design, it's perfect for carrying out filming in Madrid. It has a courtyard, a chill out zone, extensive space and a lit up well. Furthermore, one of its strong points is the large amount of natural light that the space has.
Have our suggestions helped you? If you have any questions or need advice in the search for spaces for a shoot, write to info@perfectvenue.es We will be happy to help you!