Description
If cooking is not your thing, but eating is, and you want to enjoy a proposal at home, then a home proposal with a chef is definitely the way to go. 
Besides, we know chefs all over Spain, a country that has given birth to the best chefs in the world.
Yes, if you don't want to propose outside of your home and want to surprise her… there's nothing like this option, where our professionals do everything. But what is everything?
Keep reading, because we'll tell you everything we take care of to make your home proposal with a chef a success. She won't be able to say no!
Attention everyone!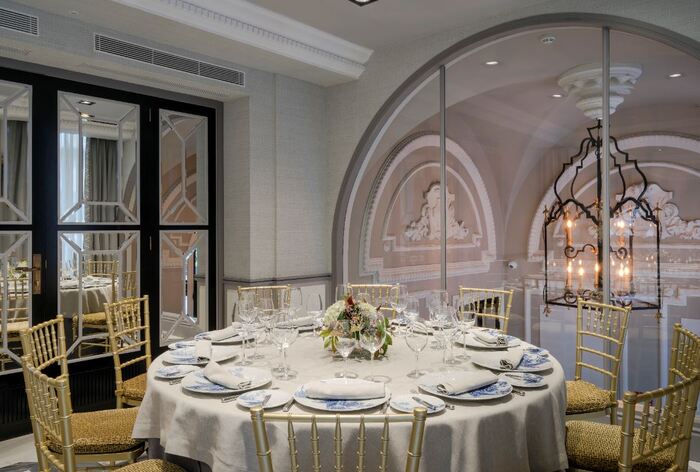 We turn your home into a restaurant
There's nothing more exclusive than having a private chef and seeing your home filled with a professional team as if it were a restaurant. The chef will arrive well in advance to develop the menu that you have designed together. He and his team will take care of buying all the necessary products for their preparation, as well as table service, explaining the details of each dish so you can enjoy a unique experience in the comfort of your own home.
And the best part is that before leaving, the chef and his team will leave the kitchen, utensils, and dishes used spotless. A discreet and professional service, to ensure that you enjoy each other's company without worrying about anything. Enjoy a leisurely post-meal chat, knowing that the chef has taken care of everything!
It is worth noting that this proposal is valid in any space with a kitchen, and even if it is not your home and you have a rented villa, we can still prepare everything.
Your home proposal with a chef, anywhere in Spain
There are no borders between Autonomous Communities! And there are countless chefs throughout the country. They, along with us, can travel to work in any region where you need them, no matter where your home is located: Valencia, Madrid, Andalusia, the Basque Country… there are no limits!
It should be noted that menus are made together with the client and they create dishes of all types, always taking into account possible allergies and preferences. 
We'll bring you a chef specialized in the cuisine you want
Having a proposal with a chef at home will allow you to travel gastronomically without leaving your home, as chefs throughout Spain are specialized in all types of cuisine. 
So, you won't stop surprising your partner with delicious dishes from the cuisine you want: Japanese, Thai, American, Mexican, Chinese, Italian, French… 
The private chef will transport you through aromas and flavors!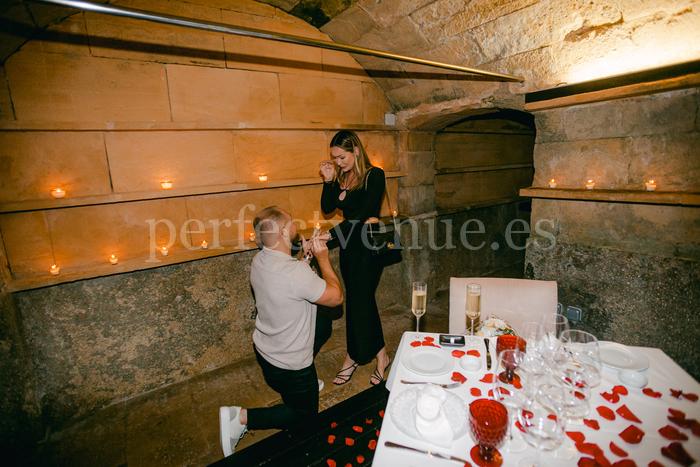 We decorate the entire house while you take your girlfriend away
Yes, our magical team of decorators will go to your house to transform the place into a paradise. They will rearrange the space, decorate everything… they will undoubtedly surprise you!
The best thing is that the decoration is always to your liking, so we can decorate your house with natural flowers, candles, rose petals, a Christmas style… Always depending on what you want and your budget.
Just take your girlfriend for a walk! So she won't see anything and then be surprised.
Everything will be ready for your arrival
Yes, when you arrive home, everything will be decorated, the chef cooking, the photographer taking flashes, the music playing…
You'll just have to sit down to toast with the wine or champagne we've prepared, and have dinner before the big question! 
Photographer and videographer for the moment 
To remember the moments lived in your proposal with a chef at home, we always recommend hiring the service of a professional photographer and videographer to later be able to relive your celebration in a big way again and again. 
You can't say no to having a report of one of the great moments of your life! In addition, if you wish, in addition to the image, we can also take care of the lighting and sound, the animation…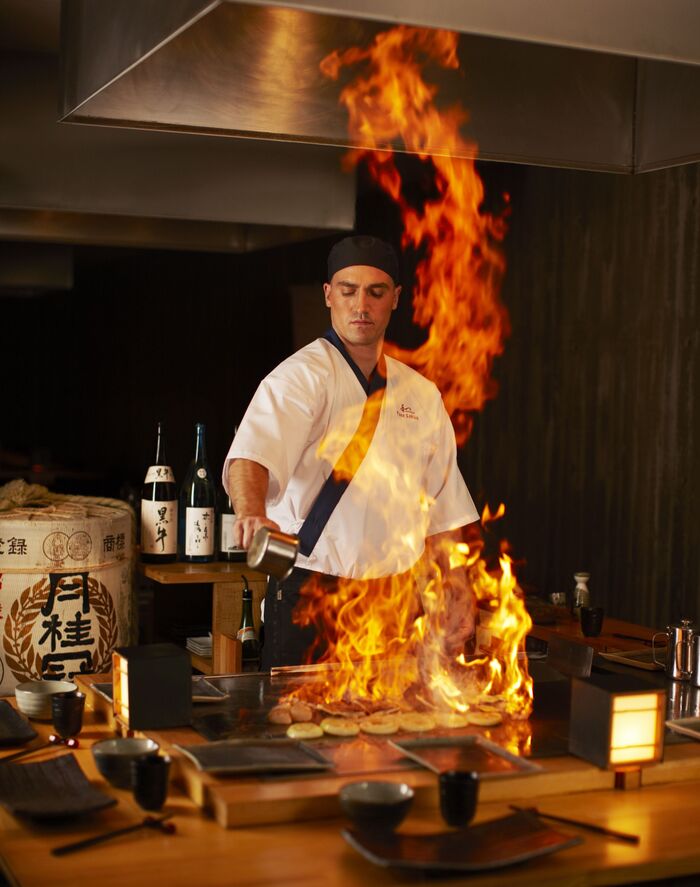 Live music
What is a special moment without music? Nothing! That's why the violin, guitar, saxophonist, or the instrument you like the most can be live to take care of livening up the evening. 
And as we all know, there is nothing better than music to stir up emotions and make moments unique, memorable, and meaningful, especially if it's the music you choose! You surely have a favorite song…
If you're not sure which songs you want to play, we'll give you some ideas: Here's the top 40 best songs for a marriage proposal.
Organization and coordination
Yes, we like everything to go perfectly, that's why we are part of your marriage proposal with a chef at home organizing everything in advance and coordinating everything on the day.
We'll make sure everything is in order so that the decoration is as you imagine, the wines go great with the dishes served, the photographer doesn't miss anything… We're paying attention to every detail!
We'll prepare everything to your liking, you just have to ask us for everything that's essential for your day, and your wishes will become orders!
Prices are available upon request
The price of a marriage proposal with a chef at home will always depend on different factors such as the location of the space, the date on which it will be prepared, and the exact elements you need: food, transportation, entertainment…
This experience will make you forget the stress of designing a menu, going shopping for it, cooking it, serving it, cleaning everything afterwards, decorating the space and doing it all without the bride suspecting. Very difficult!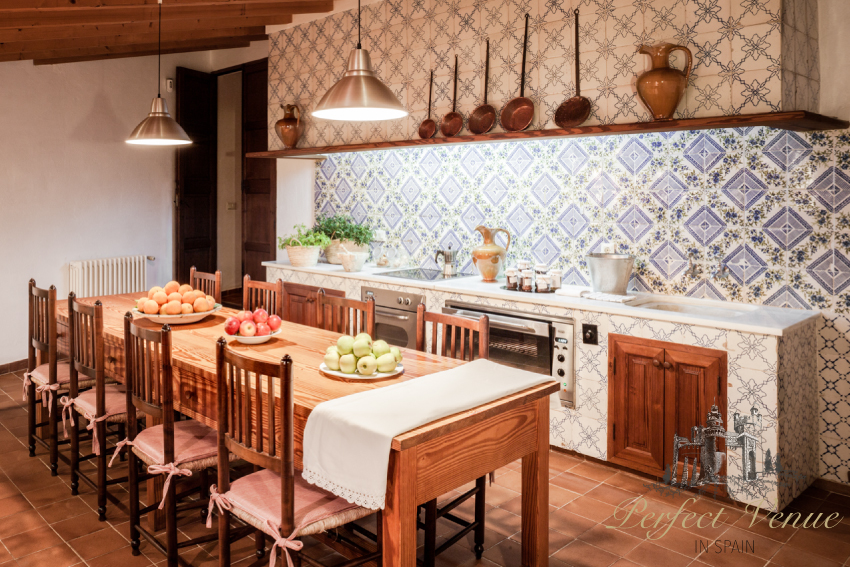 We are at your disposal to listen to your dreams and wishes and try to offer you the most perfect plan to make all your dreams come true.
Contact us at Perfect Venue so we can get started on your marriage proposal with a chef at home!
And if a marriage proposal with a chef at home doesn't quite convince you, don't miss these other ideas: a marriage proposal in a private castle, a marriage proposal with an aerial show, a marriage proposal in wineries with wine tasting, a marriage proposal with a flashmob, or a marriage proposal in Mallorca.