Description
THE EXPERIENCE OF PROPOSING at Lavender Field
Just imagine. You're on a picnic with a glass of wine, enjoying the sunrise. Or perhaps you prefer the idea of strolling through fields of lavender in a chic dress, admiring the lovely smell of the lavender.
You don't have to worry about anything. We will arrange everything for you. All you have to do is say those magic words… "Will you marry me?"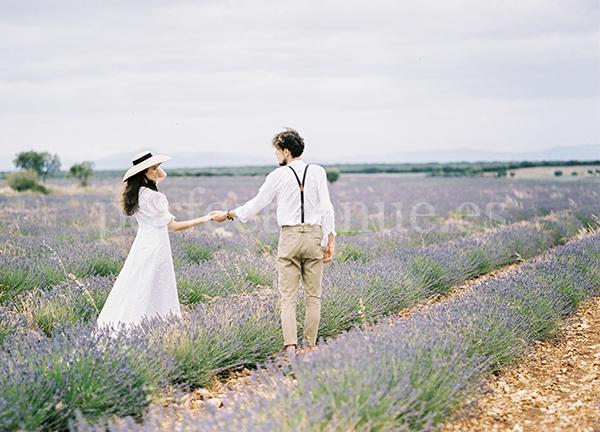 The best style to wear in the lavender fields
Dress sense is always very important when doing a photoshoot. So, to avoid a lot of head-turning, we advise you to wear a combination of white tones so that you stand out over the purple! And it would be amazing with your hair down and natural makeup! Furthermore, we have some professionals that can do all of this for you.
​Marriage proposal at Lavender Field includes:
Picnic (fruit, cava, pillows, picnic table, plates, cutlery)
Rose petals decoration and letters Will You Marry Me.
Photographer.
Marriage proposal planning and day coordination
Total price: €550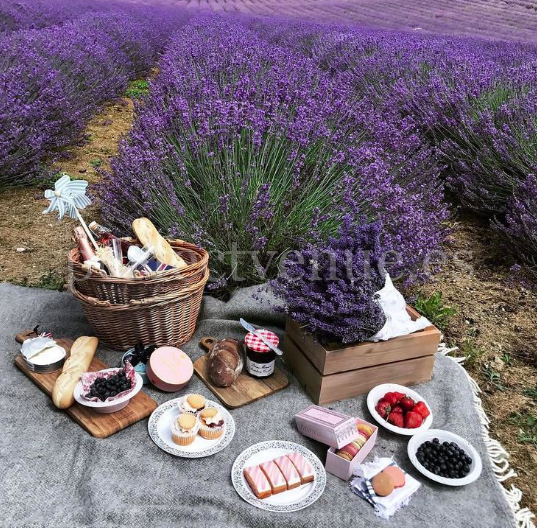 You can add:
Vídeo – price for request
Musician – price for request
Flowers bouquet – price for request
Trasportation from Madrid
Ease of payment
Yes! It is not necessary to pay in full amount for the experience. It is only required to reserve it with 350€ of the payment and the rest is given on the day of the event.
Comfort for you!
If you want to experience returning home engaged to your partner, at Perfect Venue, hand in hand with the best event planner in Madrid – Natalia Ortiz, we organize all this for you. You just have to contact us and then just enjoy it, and your partner won't suspect anything!
We are waiting for you! Because there is nothing more marvellous than spending the rest of your life with the person that makes you feel so special.
Whats app: +34 722 47 60 27
The best date to see the lavender fields in flower is the month of July. It is at the beginning of summer when the fields begin to flower and July is when they are in their highest bloom.