Description
The experience of proposing in CASTLE BUEN AMOR
We are specialists in marriage proposals, we prepare an incredible experience that will remain in your memory forever.
We will be your partner in crime in the development and we will help you with the preparation.
Tell us what you have in mind, or if you prefer, we can propose alternatives to impress.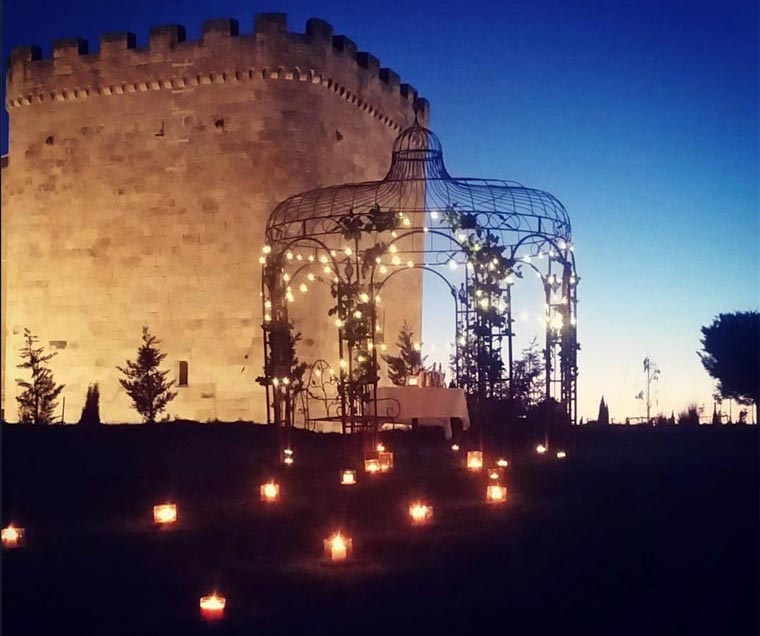 Most demanded marriage proposal option:
Every princess deserves a fairytale castle and the Castle Buen Amor is a place that will guarantee you the best proposal. It is an old military fortress located in Salamanca, an imposing stone building decorated with amazing antique furniture.
You can celebrate a dream proposal in its gardens, under a beautiful gazebo and with the castle as a background. What do you think of a candle path like the one in the photo?
And then you have dinner just for the two of you. Intimate dinner in your private tower with butler service.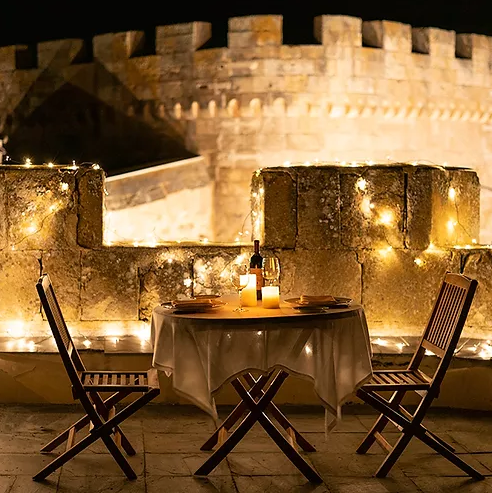 ​Marriage proposal in Castle Buen Amor includes:
One night's accommodation and breakfast in a double Tower Suite, Dinner for two with a gastronomic menu and butler service. (Drinks not included).
Rose petals and candles decoration.
Photographer.
Flowers bouquet.
Violin.
Marriage proposal planning and day coordination
Total price: €980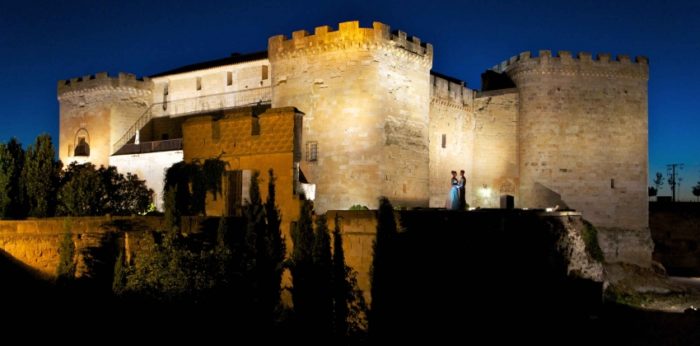 Ease of payment
Yes! It is not necessary to pay in full amount for the experience. It is only required to reserve it with 550€ of the payment and the rest is given on the day of the event.
Comfort for you!
*Deposit are non-refundable if the event is canceled for any reason.
Before booking, please check if your date is available, writing to whats app: +34 722 47 60 27
If you want to experience returning home engaged to your partner, at Perfect Venue, hand in hand with the best event planner in Spain – Natalia Ortiz, we organize all this for you. You just have to contact us and then just enjoy it, and your partner won't suspect anything!
We are waiting for you! Because there is nothing more marvellous than spending the rest of your life with the person that makes you feel so special.
Whats app: +34 722 47 60 27