Granada is charming, magical and spiritual. Therefore, celebrating your wedding in this Andalusian city is a perfect idea for those people who love partying, are enthusiastic and above all romantic, very romantic. Its streets, full of lights and history, its palaces and gardens, as well as the provinces that surround make you fall in love instantly. If you are thinking about saying 'I do' in Granada, you will surely have a lot of doubts about how to start planning everything.
Relax! At Perfect Venue we help you with everything, that's why we have created a practical guide to getting married in Granada with everything you need to take into account. Documentation, weather, dates, venue selection …. Let's go!

Necessary documentation
To get married in Spain you have to perform several bureaucratic procedures and present the necessary documentation to be able to say 'I do'. Whether it is civil or religious, it will only be valid in a church or embassy. Another option is to have a symbolic wedding, where you just have to choose the venue and decorate everything to your liking.
Wedding Planner
Another important point when organizing your wedding is to hire a Wedding Planner to help with all the paperwork such as the choice of accommodation, catering, photographers, decoration …
Photographer: Alla Iachkulo,  Wedding planner: Weddings and Events by Natalia Ortiz
How to get there
Granada has an international airport, although most of the flights there are within Spanish territory. Its main connections are Madrid and Barcelona, ​​however, it also has flights to London or Manchester.
In addition, it has bus and train lines that depart from the main Spanish cities. Therefore, if you travel from a city where there is no direct flight with Granada you can make it to the capital, and carry on by train.
Choice of venue
Choosing the venue where you will say 'I do' and enjoy the subsequent celebration is very important. A perfect option is Finca La Marquesa, an old palace dating back to 1273, where a hotel is currently located. An exclusive and ideal venue in which the ceremony can take place and where guests can also be accommodated.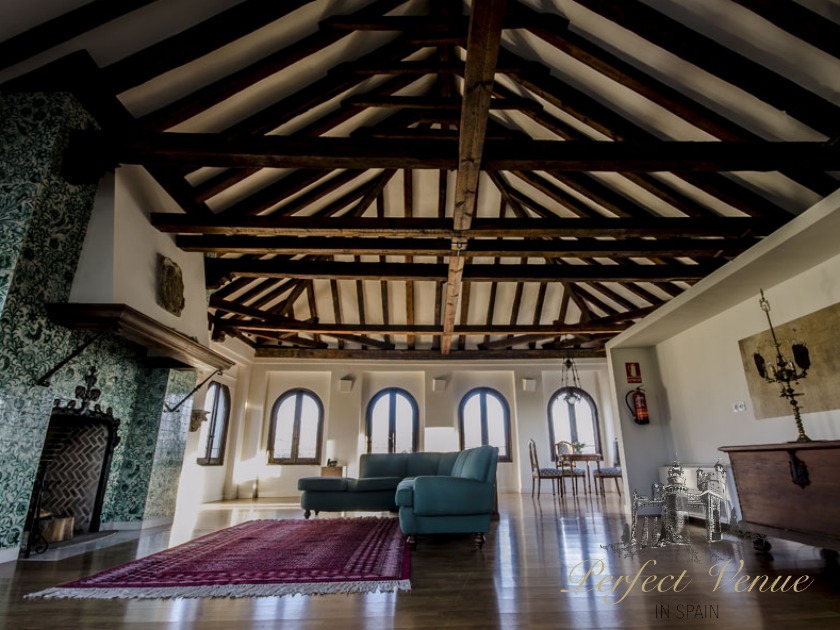 Another ideal place is El Carmen de los Chapiteles, located in Granada's historic Albaicín neighborhood. It has a lush garden and a terrace with views of the Alhambra. Perfect to live a day of fairytale day.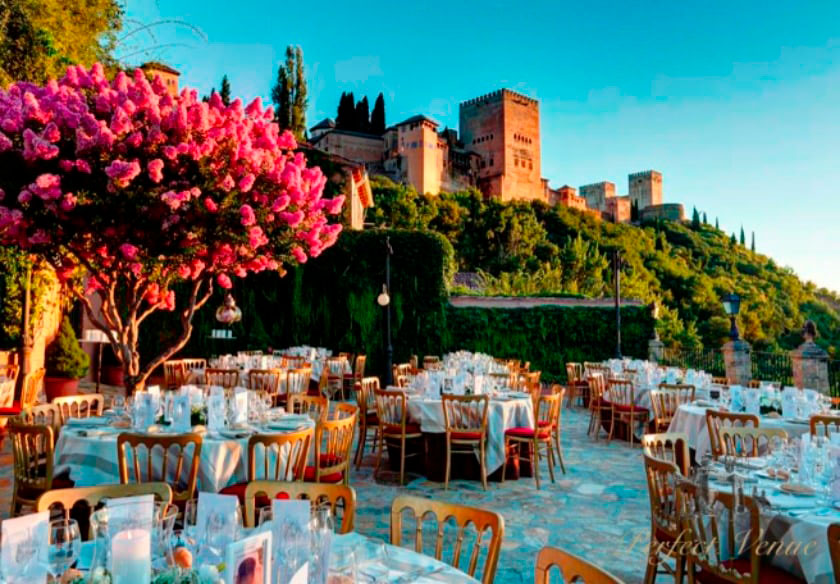 Accommodation for guests
Choosing the accommodation where the guests will rest is also an important step. You want the best so that all your loved ones are as comfortable as possible in your stay. You can look at any of the exclusive accommodations we have on our website.
Weather
In summer the temperatures in Granada are usually very extreme, therefore we do not advise choosing this time to have the wedding. Spring is a good option, since it is good weather but without reaching the oppressive temperature of the months of July and August.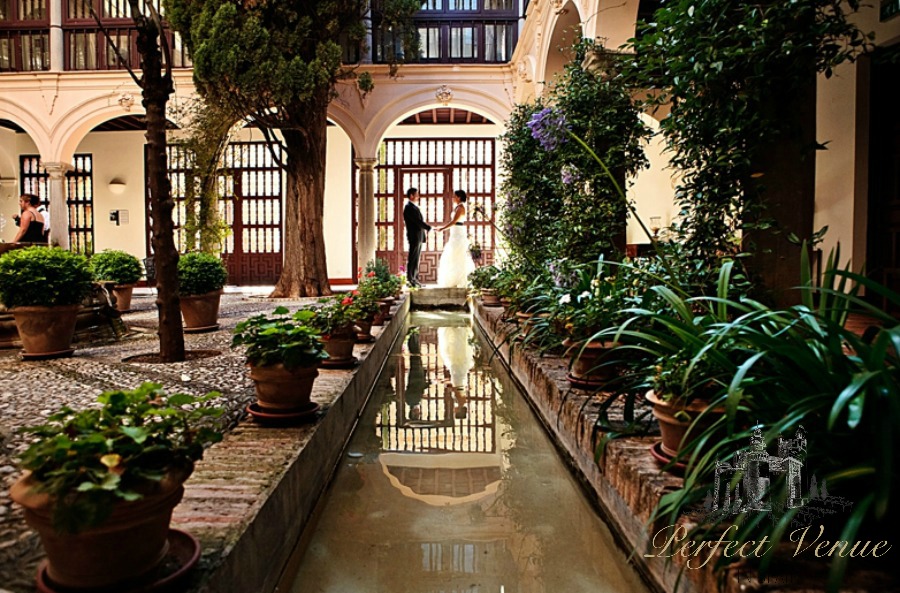 Alternative plans in Granada
You cannot leave Granada without visiting the Alhambra and its surroundings. Choosing this Andalusian city as your wedding destination is also a great option to see this impressive monument.
Did this help you? If you have finally decided to choose Granada as the destination of your wedding and have any doubts about it, write to us at info@perfectvenue.es We will make your wedding the greatest day of your life!