Description
Every princess deserves a fairytale castle, so a proposal in a private castle is something you definitely can't go wrong with. 
If you are coming on holiday to Spain, then take advantage of the magnificent trip to propose to your partner in any of the romantic castles in our country. We will go with the best professionals to get everything ready for you to take a knee in a fortress. We take care of everything!
In this article we tell you more about this Perfect Plan to have a wedding proposal to remember for a lifetime, and it's so easy to book with just one click! 
We'll tell you everything we can do to ensure you have the most successful marriage proposal in a private castle. She'll love it!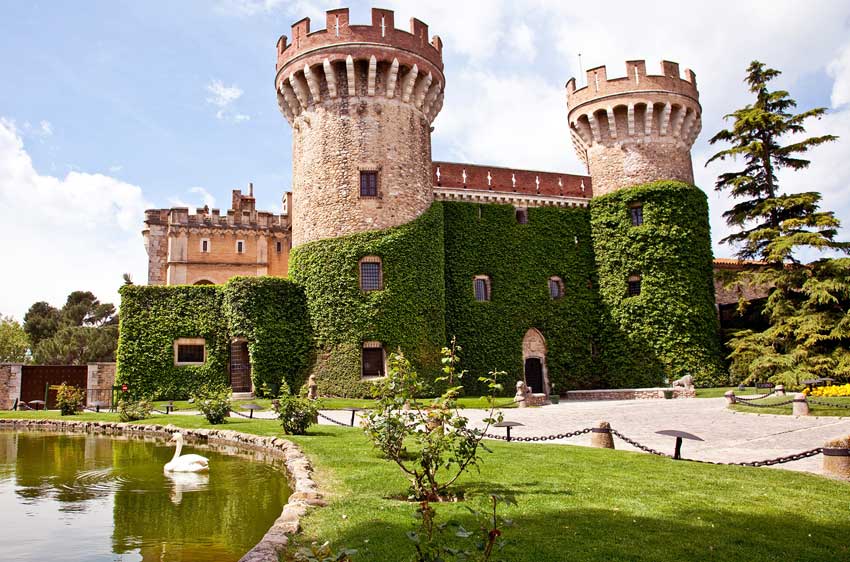 Spain is a land of castles
For your proposal in a private castle, you can choose from the infinite number of castles in our country.  
From circular castles to Templar castles or castles, which are located on the beach. The best thing is that they all look like something out of a fairy tale, a postcard, or a film set.
Don't miss the Perfect Plan for this dreamy marriage proposal at sunset in the Castillo del Buen Amor, in Salamanca. It is one of our favourite castles, there must be a reason!
Fairytale venues to say "I do"
Your marriage proposal deserves a unique venue as a castle, and the best thing is that you have at your disposal all the areas of the fortress that you choose.
The courtyard, with views of the castle, the terrace, the library, the parade ground, the gardens full of nature, so you can choose the exact place where you want to get down on one knee!
The most authentic idea we suggest is to have a romantic proposal with a view of the castle, which becomes a fairytale setting as the sun goes down. We love marriage proposals that take place during the sunset!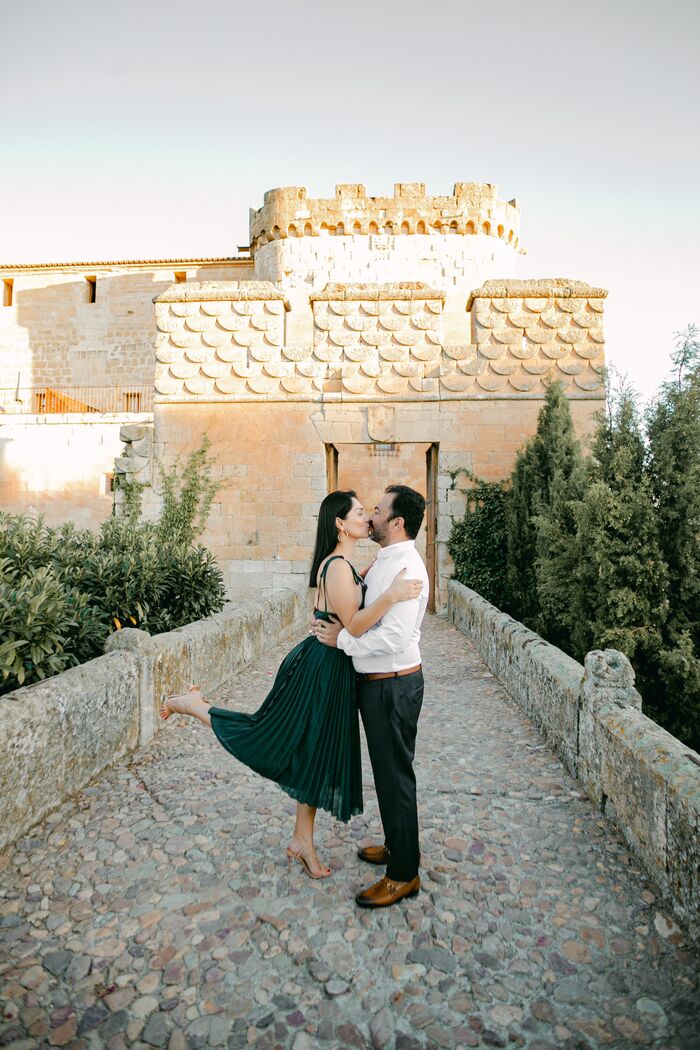 Decoration for the scene
The decoration is an element that always helps you to enjoy the moment and remember it for life, that's why we can't leave aside romanticism and always use decorative elements for your proposal in a private castle, such as rose petals to form a heart, red balloons, cushions and picnic blankets, vases with flowers, giant letters, blackboards, pictures… and you can even come up with your own decorations!
Yes, if your girl is a fan of theatre, circus, painting, sculpture or dance, we can decorate the space of the chosen castle according to her passions, making it even more memorable!
One chef will prepare meals just for you
There is nothing more exclusive than having a private chef who will create a succulent menu to surprise and delight you with exquisite flavours, explaining the details of each dish so that you can enjoy a unique experience.
Enjoy an unhurried after-dinner conversation, knowing that the chef is creating unique dishes for an engagement in a private castle!
In addition, you can surprise your partner with delicious dishes of the cuisine of your choice: Japanese, Thai, American, Mexican, Chinese, Italian, French… just let us know what cuisine you want for your big moment.
Fireworks for the big question
Once you've had dinner it's time to pop the big question, and if space permits, we can set up fireworks show to make the moment of the proposal even more unique and memorable.
As the show has to be outdoors, you can choose to have dinner overlooking the castle or on a terrace, so that the fireworks can be set off without having to move from the venue. If, on the other hand, you choose to have dinner inside the fortress, when the evening is over… it's time for a walk around the castle.
Imagine her reaction when suddenly a giant red heart explodes in the sky! At that very moment you'll drop to your knees and take her breath away.
A floral gift for the bride
Giving a bouquet of flowers to the bride brings much more romance and magic to the moment, that's why we take care of getting the freshest flowers for you to give to the bride during your proposal in a private castle.
We will put together a bouquet full of daisies, roses, lavender, eucalyptus leaves, sunflowers, lilies, tulips… anything you can imagine! And if it's the bride's favorite flowers better, you can give them to her when the fireworks are over and the ring has been put on!
Photographer and videographer to capture the moment
It is very important to have both a photographer and a videographer involved in the wedding proposal, as it is a moment worth remembering for the rest of your life.
Therefore, consider having a professional photographer in charge of capturing every moment with her lens, as well as a videographer responsible for filming each scene to have a unique video so that you will never forget what that great moment was like.
You will be able to take photos in different parts of the castle, as it offers many options of spaces: stately halls, coffered ceilings decorated with coats of arms, libraries, cloisters, swimming pools, gardens, romantic terraces… It all depends on the chosen castle!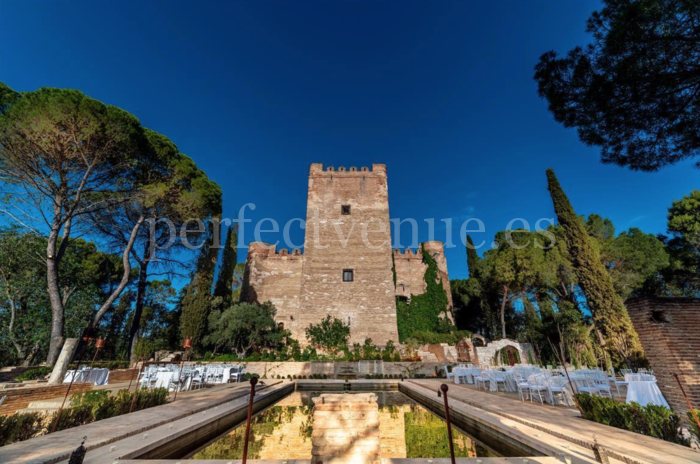 Live music
What is a special moment without music? Nothing! That's why the violin, the guitar, the saxophone or whatever instrument you like the most can be on stage to liven up the evening.
And, as we all know, there is nothing better than music to enliven emotions and make moments unique, memorable and meaningful, especially if it is the music of your choice! Surely you have a favourite song…
If you're not sure what songs you want to play, we've got a few ideas for you: This is the top 40 best songs for a wedding proposal.
Organisation and coordination
Yes, we like everything to be perfect, that's why we are part of your marriage proposal in a private castle, organising everything in advance and coordinating the whole day.
We will get everything ready so that the decoration will be as you imagine, that the wine will be uncorked at the perfect moment, that the photographer will capture all important moments… We are attentive to every detail!
We will prepare everything to your specifications, you only have to ask us for everything that is essential for your day, and your wishes will be our orders!
Prices on request
The price of a wedding proposal in a private castle depends on different factors such as, for example, the location of the castle, the date when it will be prepared and the exact elements you need for the day: food, transport, animation….
In advance we can inform you that the price of renting the castle for yourselves is at least 5.000 euros, as it would be a huge mansion with no guests at all. The whole castle is just for yourselves!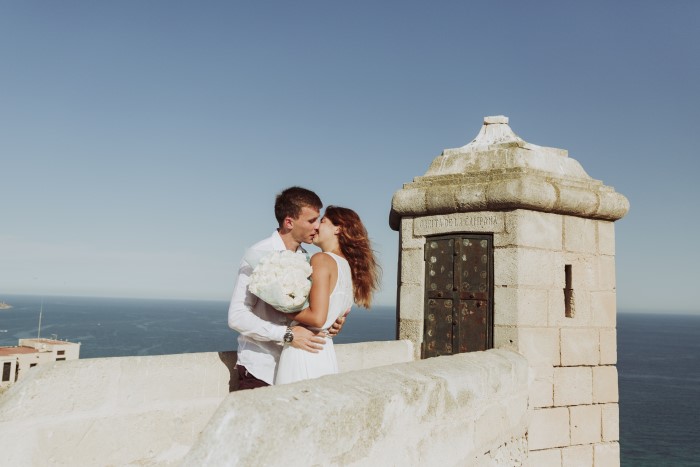 This experience will take the stress out of organizing everything and doing it all without the bride getting suspicious. Very difficult! 
We are at your disposal to listen to your wishes and desires and try to offer you the most perfect plan to make all your dreams come true. 
Contact us at Perfect Venue so that we can get started with your wedding proposal in a private castle!
And if this proposal in a private castle doesn't convince you, don't miss these other original proposal ideas: a marriage proposal with a private chef at home, a marriage proposal with a show in the air, a marriage proposal in a wine cellar with wine tasting, a marriage proposal with flashmob or a marriage proposal in Mallorca.