With views on the Paseo de la Castellana, next to a nice chimney and in a relaxed and intimate environment: this is where María and her fiancé made their wedding day in the center of Madrid an unforgettable day. 
A well taken-care of decoration inspired by the 20s and a gastronomic and elegant offer, this is what Sinsombrero offered this couple for their wedding, a wonderful fashion venue divided into three different areas in the very heart of Paseo de la Castellana, Madrid.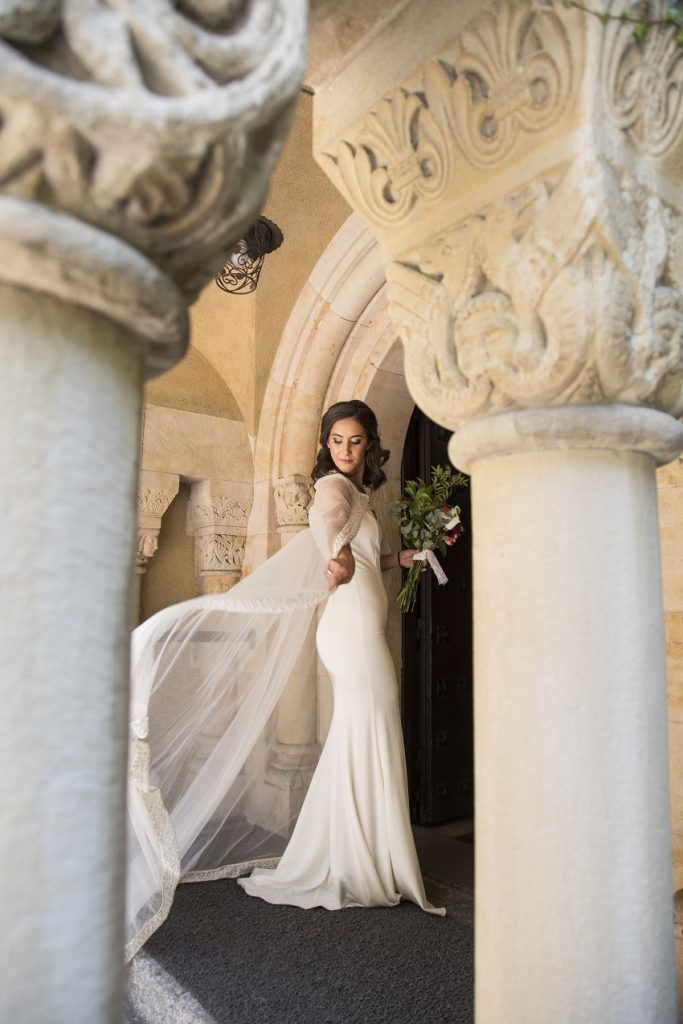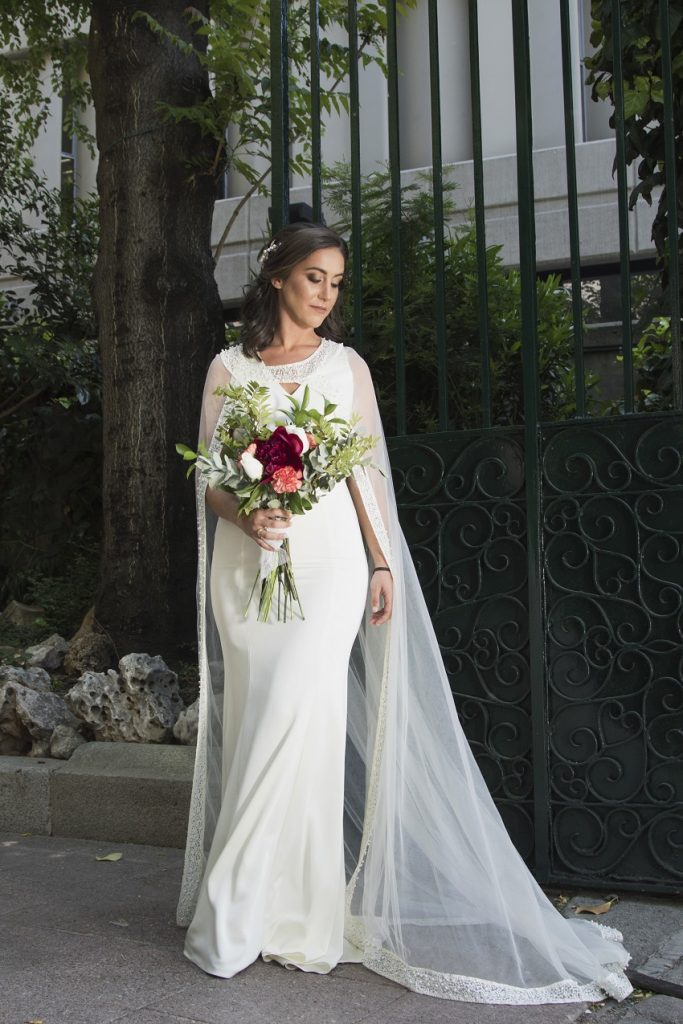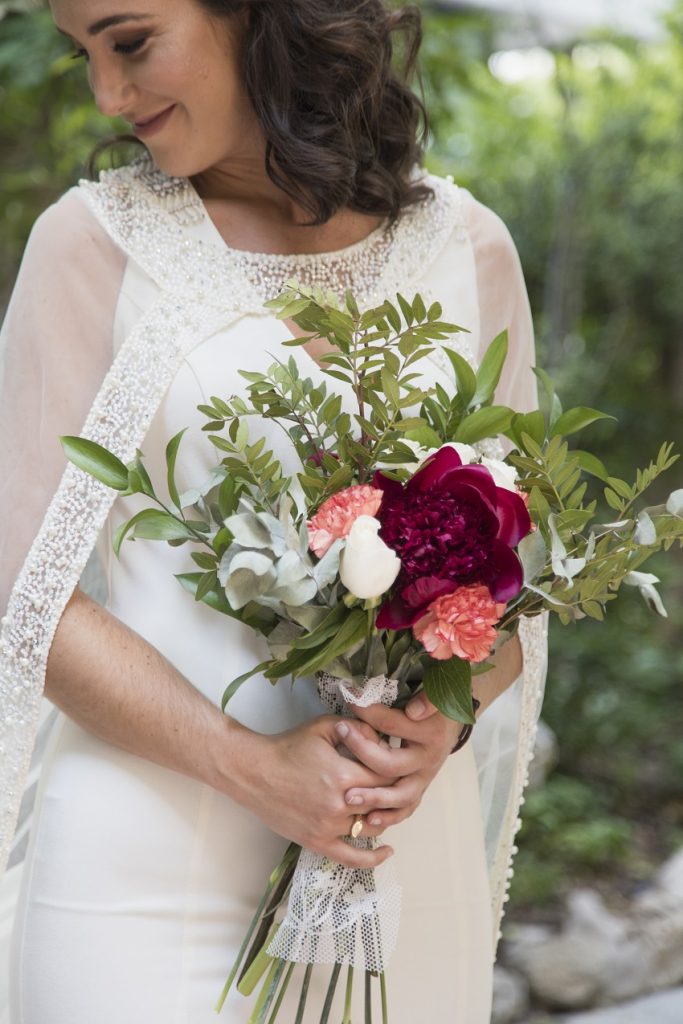 The brand who took care of every little detail for the bride's outfit and accessories was Agapi-mu, which has a wedding fashion line adapted to all styles and personalities with luxury yet very affordable wedding dresses for actual unique women. 
In fact, the dress that Maria, our bride, had chosen was the work of Andrea. With a heart-shaped neckline in draped gauze, it was a timeless model which created a fluid and light movement effect thanks to its asymmetrical skirt, whose design was inspired from the classical style of antique Greece. 
But this was not all for the bride's outfit. Indeed, this incredible dress was combined with a soft light tulle cape with embroidered beads and stars on the sides. 
The bride's look was completed by Almy, the professional make-up artist who made her look stunning with a natural and simple make-up to make her feel comfortable, unique and beautiful with her pink lips and eyes underlined with black and accompanied by golden and brown shades.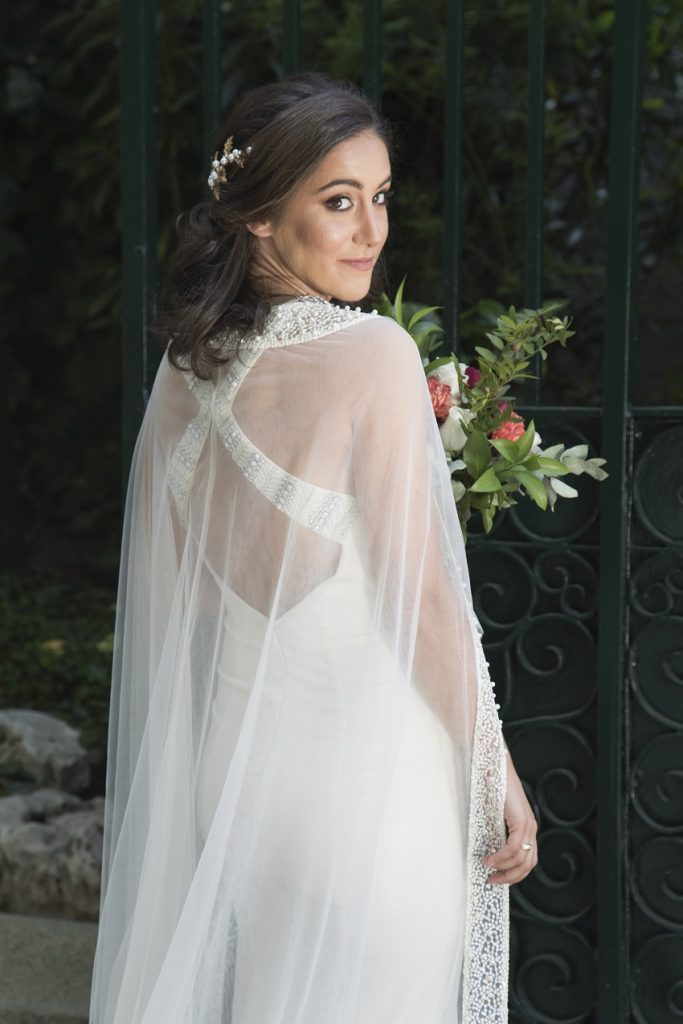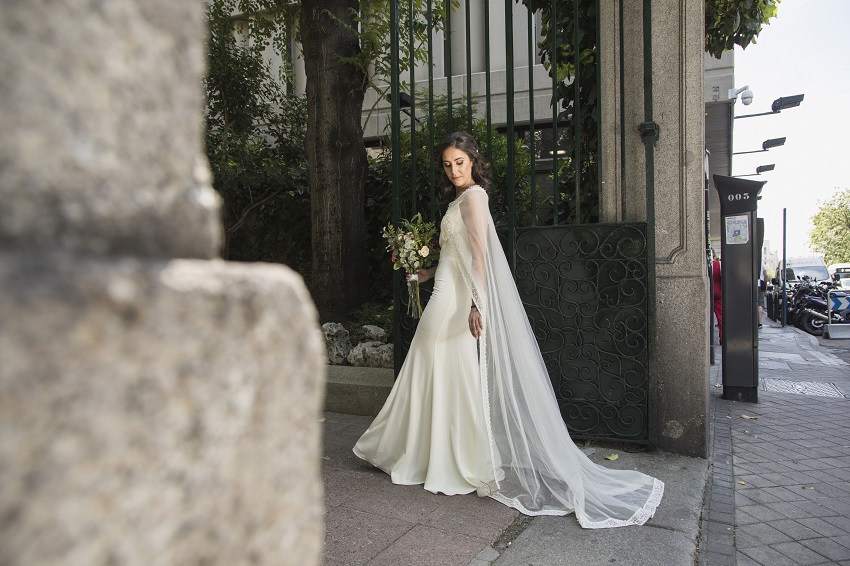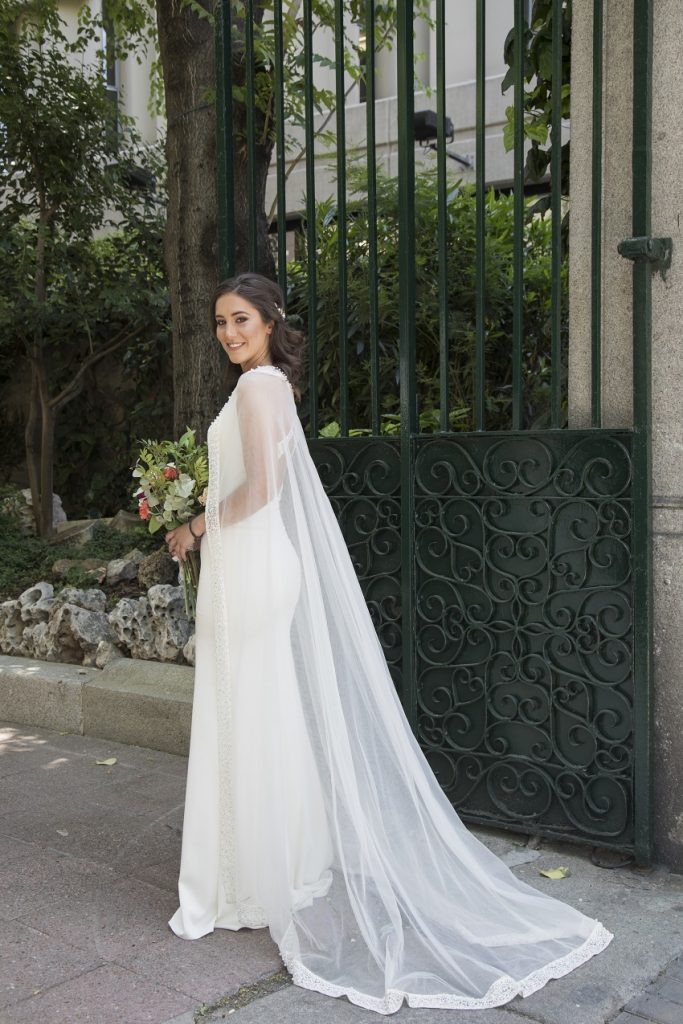 Almy also took care of her hair, giving it a wavy shape and tying it into a half-bun decorated with a big pearl clasp matching the ones on the side of the cape, and small golden leaves matching her make-up. 
A professional who always follows the bride's style and stays true to her personality.  The groom also shone in his black jacket suit and accessories in the same color, along with his white shirt. 
The colorful touch could be seen in the floral decoration through the bride's bouquet in different pink and white tones along with a multitude of intense green leaves also decorating the table centers. The work of florist Blanco y Menta, which blended perfectly with Durbanity Events' decoration: golden plates and various decorative elements in the same tones carefully placed on the white tablecloths stayed in line with the Greek style.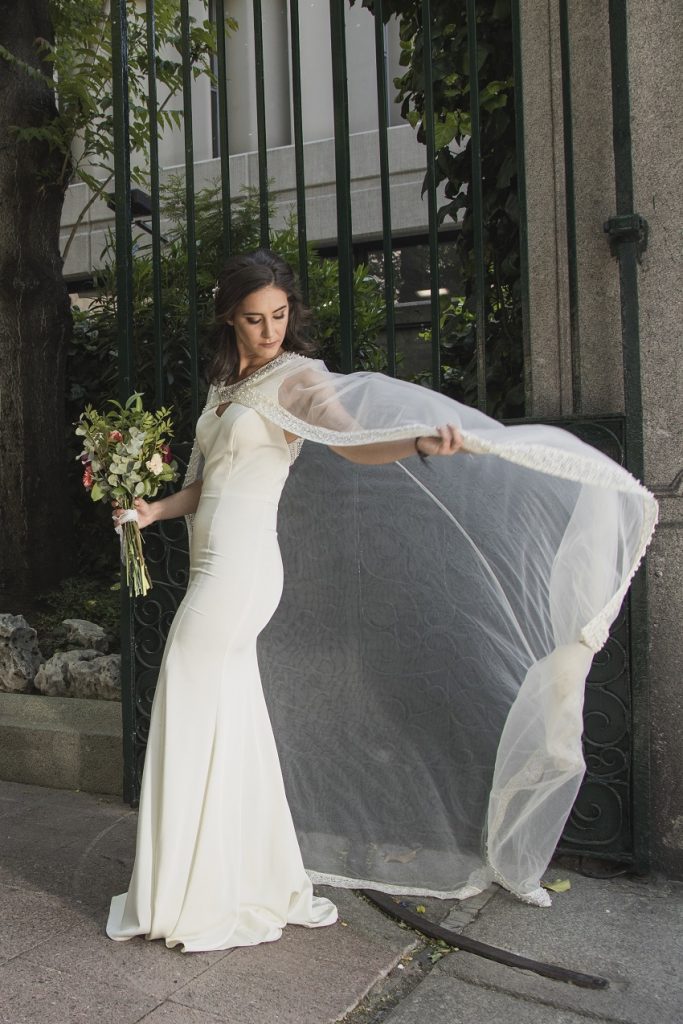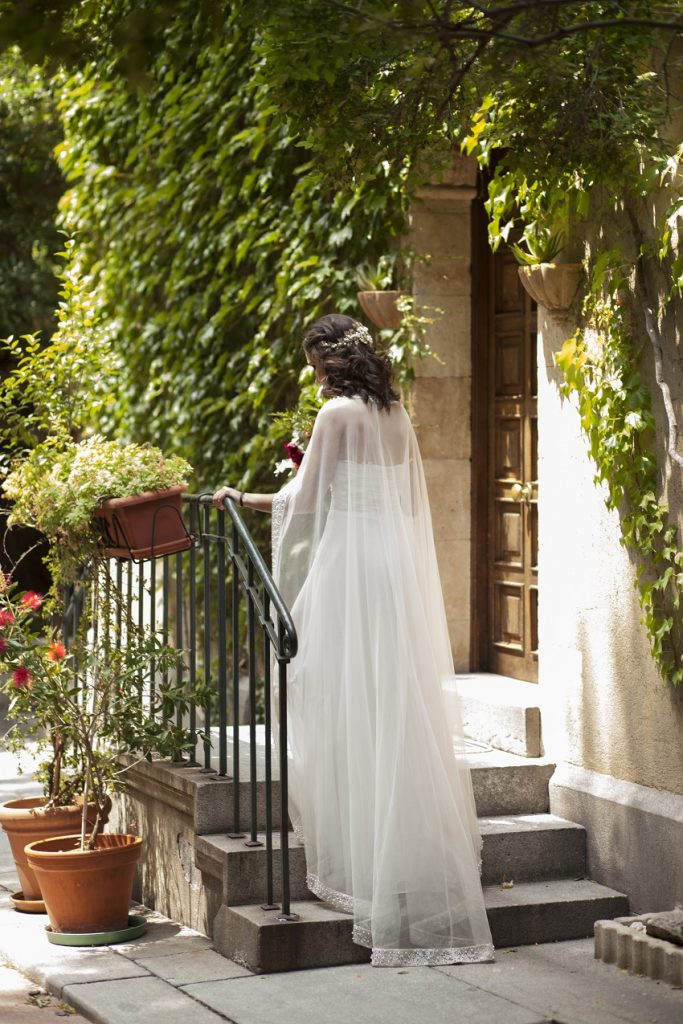 Passionate and creative pictures of the wedding were taken by Momem Fotografía, whose great creativity and ability enabled them to make a fantastic flawless work, along with Weddings and Events by Natalia Ortiz, the wedding planner, who took care of all the details for the couple to enjoy the event with the maximum tranquility and assurance that everything would fit their tastes. 
Also make your dreams become reality! 
The wedding team:
Venue: Sinsombrero // Planning: Weddings and Events by Natalia Ortiz // Photography: Momen fotografía // MUAH: Almy Makeup // Bride dress: Agapi mu.bridal // Bride & Groom: Mervillard & Yam // Flowers: De blanco y menta // Tablecloth: Durbanity events